Learjet 75
Learjet 75 – самый маленький представитель бизнес-джетов канадской компании Bombardier Aerospace, который с комфортом может разместить до 9 человек. Потребляет меньше топлива, чем другие джеты с такими же характеристиками. Благодаря 2 мощным двигателям прекрасно летает при высоких температурах и разреженном воздухе. Преодолевает 3788 км со скоростью 800 км/ч без дозаправки. Имеет усовершенствованное крыло, которое снижает турбулентность и делает полет более плавным. Дизайн салона заимствован у предыдущих моделей LearJet и практически не изменился. На борту есть кухня с мини-баром, трансформируемые столики, которые при необходимости можно убрать, высокоскоростной интернет, лампы для чтения. В передней части самолета расположен просторный представительский люкс, где у 2 кресел можно регулировать угол наклона в нескольких положениях. Также с целью уменьшить шум между кухней и кабиной установлена карманная дверь.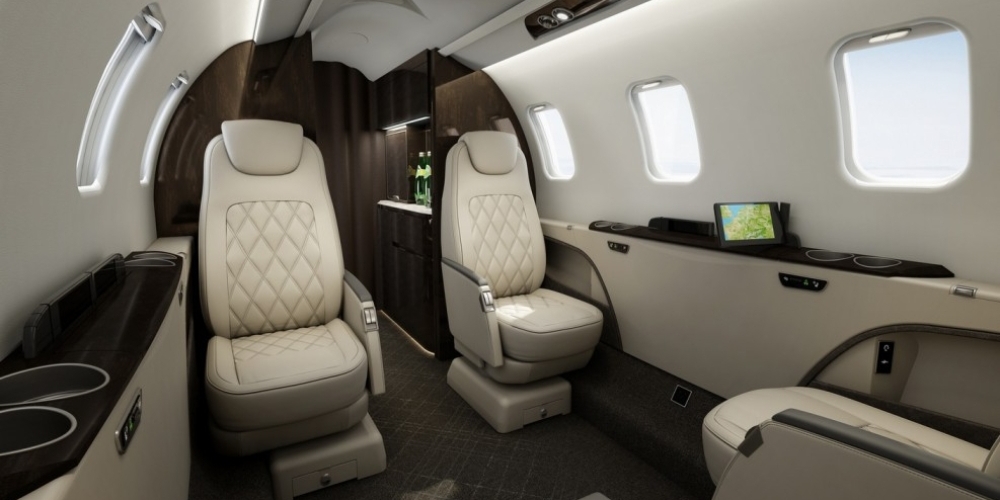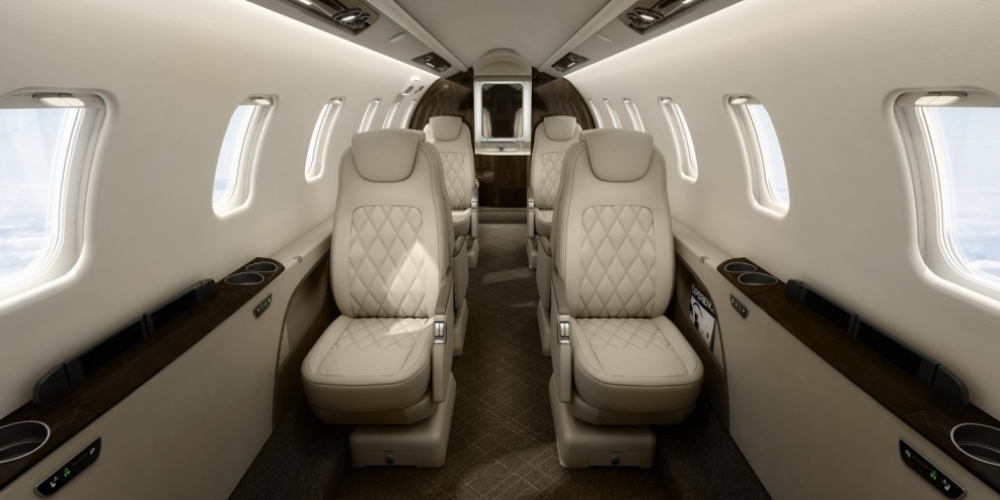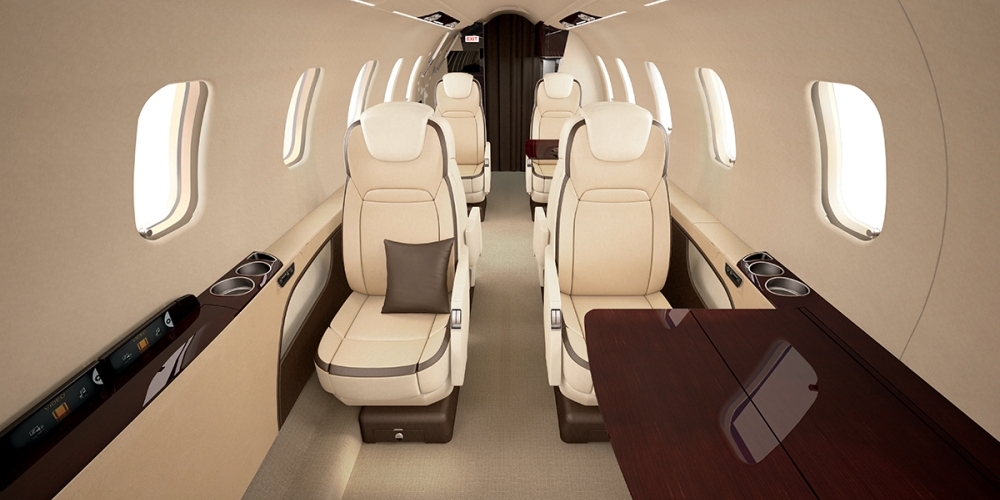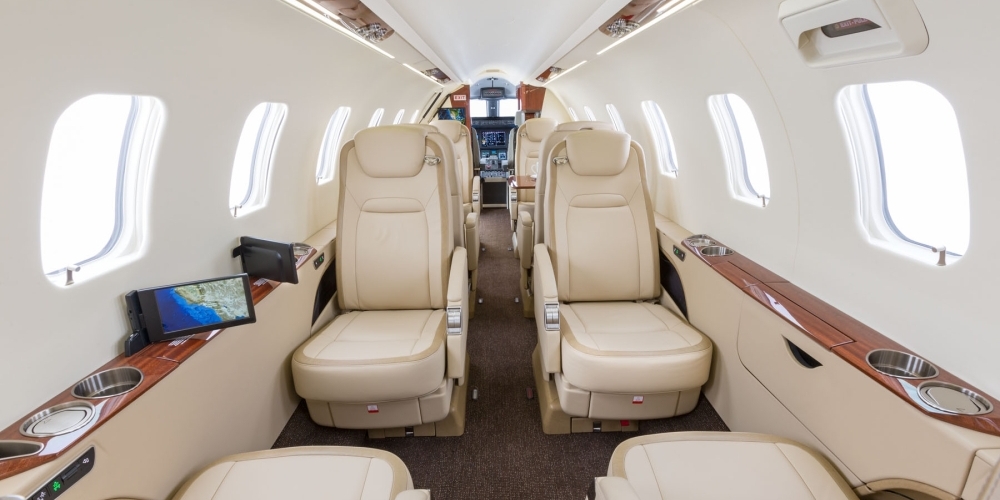 Characteristics of Learjet 75
Aircraft type Light jet
Flight range 3 788 km (2 354 miles)
Number of seats 8-9
Manufacturer Bombardier Aerospace
Cruising air speed 861 km/h (535 miles/h)
Luggage compartment volume 1.42 m3 (4.66 ft3)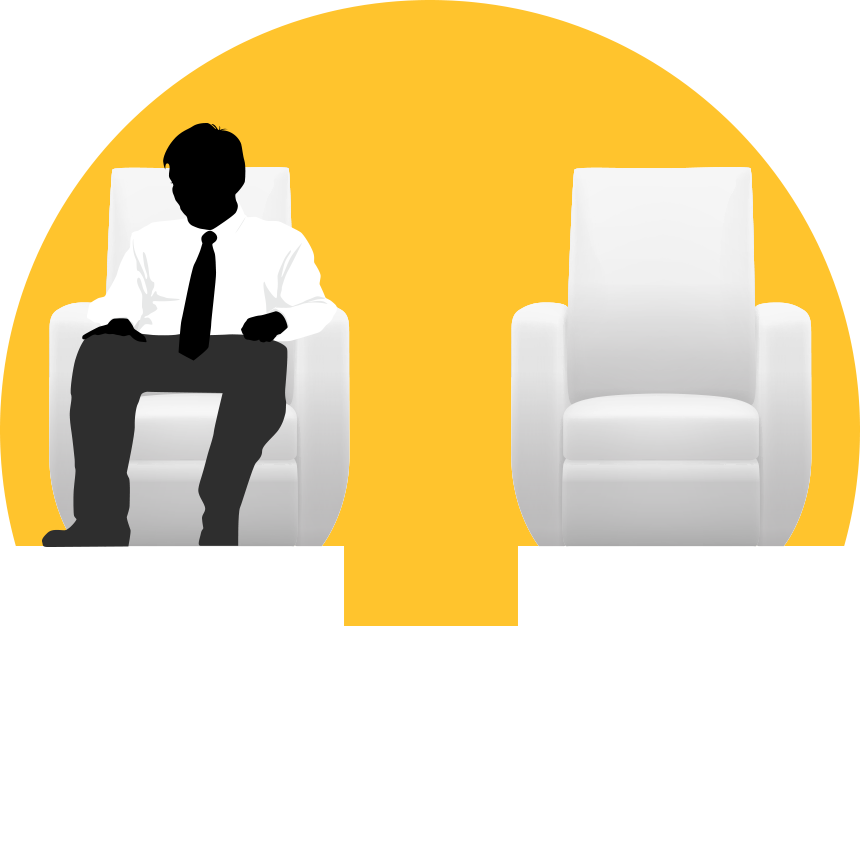 Cabin height 1.50 m (4.92 ft)
Cabin width 1.56m (5.12ft)
Specifications
Flight maximum altitude 15 545 m
Maximum take-off weight 9 752 kg
Cabin length 6.02 m (19.75 ft)
Cabin width 1.56 m (5.12 ft)
Cabin volume 12.08 m3/39.63 ft3
Aircraft length 17.68 m (58.01 ft)
Aircraft height 4.28 m (14.04 ft)
Wing span 15.51 m (50.89 ft)
Engine manufacturer< Honeywell TFE731-40BR
Flight range Learjet 75
Move the marker
and place it onto any town to see the destinations reachable by the chosen jet..
От загруженности самолета зависит расстояние, которое он сможет преодолеть без дозаправки. Для получения более точной информации о дальности полета, укажите предполагаемое количество пассажиров.