Hawker 700
Hawker 700 – реактивная модель бизнес-класса, которую отличают скромный расход топлива и довольно бюджетное обслуживание. Относится к категории среднемагистральных реактивных самолетов. Судно создано на базе Havilland DH-125. Его оснащение отвечает всем актуальным требованиям и включает в себя два высококлассных мотора. Это отличный вариант для беспосадочных перелетов на средние расстояния, от 4000 км, со скоростью до 808 км/ч. Борт оборудован широкой кабиной. Интерьер минималистичный, сдержанный, но респектабельный. Удобные кожаные сиденья, диван, деревянные столики, высокий уровень обслуживания позволяют пассажирам наслаждаться путешествием. К услугам путешественников – багажное отделение и туалетная комната. Вместимость борта – до 8 человек, длина салона 6,5 м, ширина – чуть более 1 м 80 см.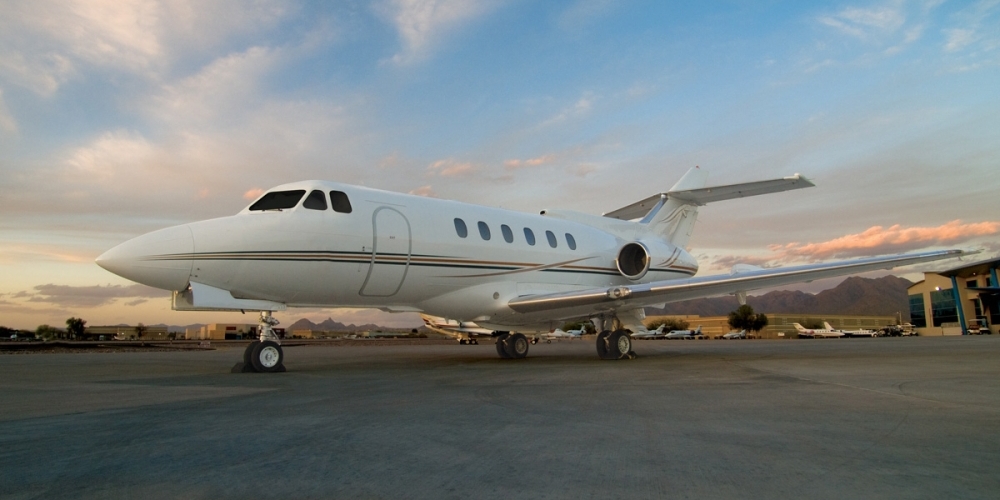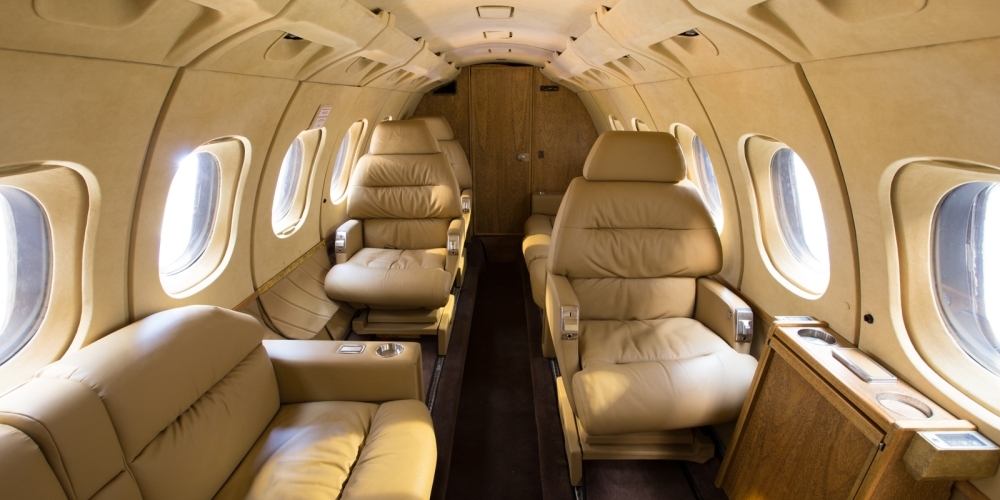 Characteristics of Hawker 700
Aircraft type Midsize jet
Flight range 3 420 km (2 126 miles)
Number of seats 6-7
Manufacturer Hawker Beechcraft
Cruising air speed 760 km/h (472 miles/h)
Luggage compartment volume 1.40 m3 (4.59 ft3)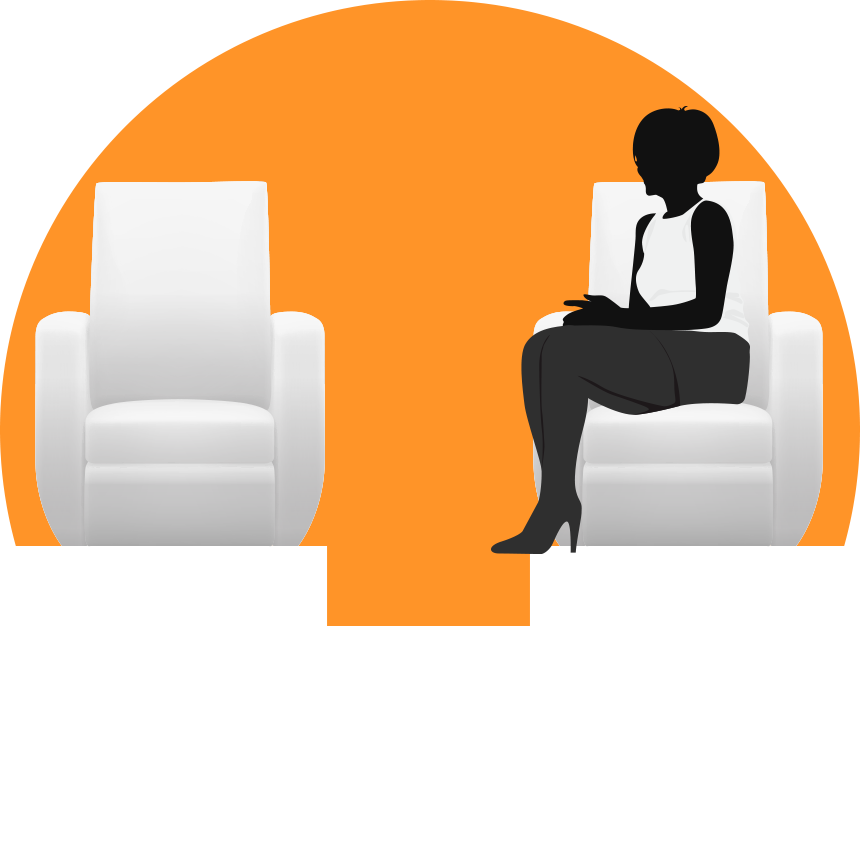 Cabin height 1.75 m (5.74 ft)
Cabin width 1.83m (6.00ft)
Specifications
Flight maximum altitude 12 500 m
Maximum take-off weight 11 570 kg
Cabin length 6.50 m (21.33 ft)
Cabin width 1.83 m (6.00 ft)
Cabin volume 17.10 m3/56.11 ft3
Aircraft length 15.46 m (50.72 ft)
Aircraft height 5.51 m (18.08 ft)
Wing span 14.33 m (47.02 ft)
Engine manufacturer< Garrett
Flight range Hawker 700
Move the marker
and place it onto any town to see the destinations reachable by the chosen jet..
От загруженности самолета зависит расстояние, которое он сможет преодолеть без дозаправки. Для получения более точной информации о дальности полета, укажите предполагаемое количество пассажиров.