Hawker 850XP
Hawker 850XP отличается большой дальностью и высокой скоростью полета, компактной вместимостью и высочайшим качеством сборки. Это довольно простой, но безопасный самолет для комфортных частных перелетов. При небольших габаритах модель обладает хорошей вместимостью и не лишает личного пространства пассажиров. Благодаря возможности взлета и посадки на максимальной короткой полоске он может использоваться практически в любом аэропорту мира. Бизнес-джет не перенасыщен мебелью, однако каждому пассажиру найдется уютное местечко для отдыха и работы. Максимальное количество человек – 8. Стены кабины изолируют пассажиров от внешнего шума и вибрации, гарантируют тишину во время полета. В зале есть диван и кресла, которые легко трансформируются в спальные места. В салоне установлена вся необходимая для связи и отдыха техника. Посередине организован удобный проход, который упрощает перемещение до кухни, туалета и других зон отдыха. Справа от входа обустроена кухонная зона, где можно хранить еду и разогревать блюда. В хвосте пространство оборудовано под туалет и гардероб – здесь хранятся все вещи пассажиров, внешнего багажного отсека у авиалайнера Hawker 850XP нет.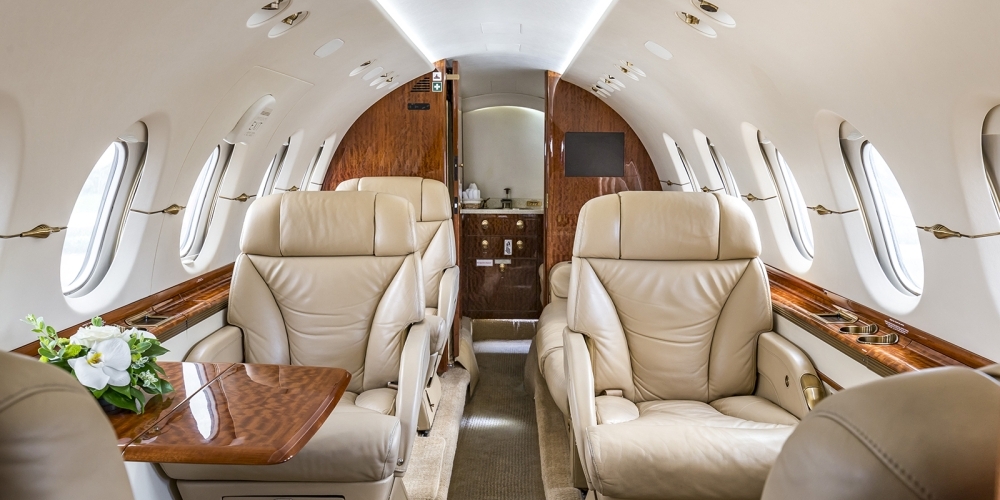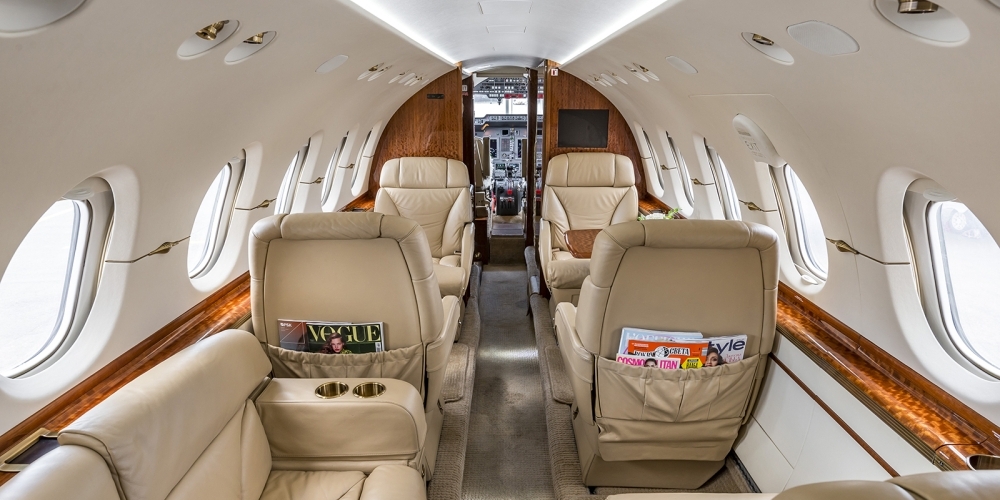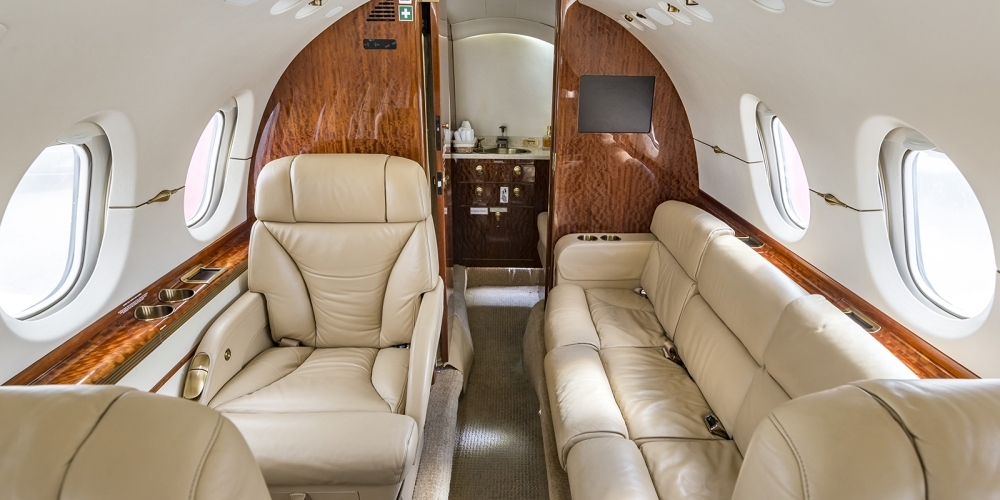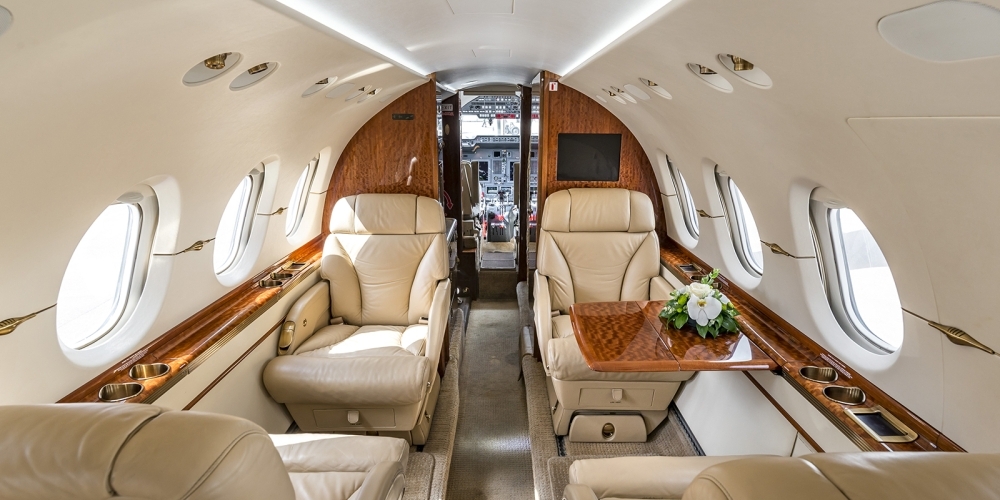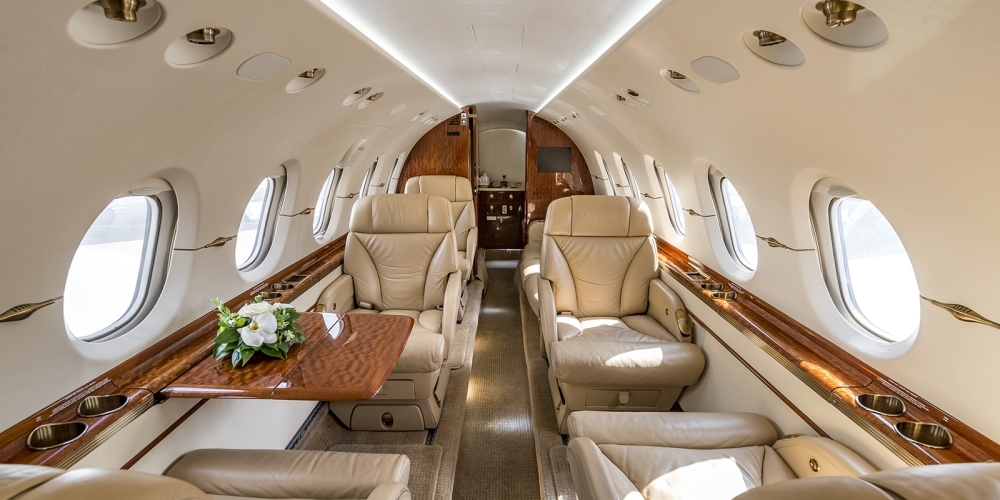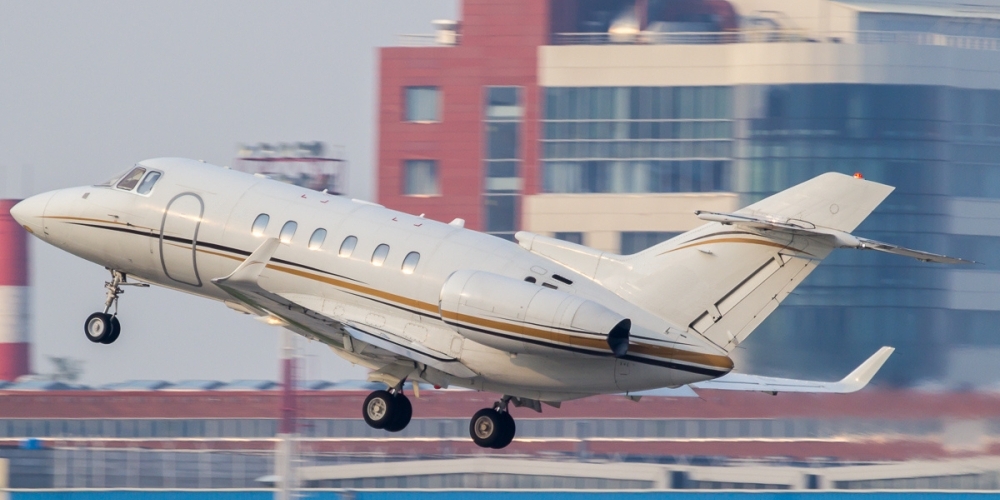 Characteristics of Hawker 850XP
Aircraft type Midsize jet
Flight range 4 893 km (3 041 miles)
Number of seats 6-8
Manufacturer Hawker Beechcraft
Cruising air speed 830 km/h (516 miles/h)
Luggage compartment volume 1.40 m3 (4.59 ft3)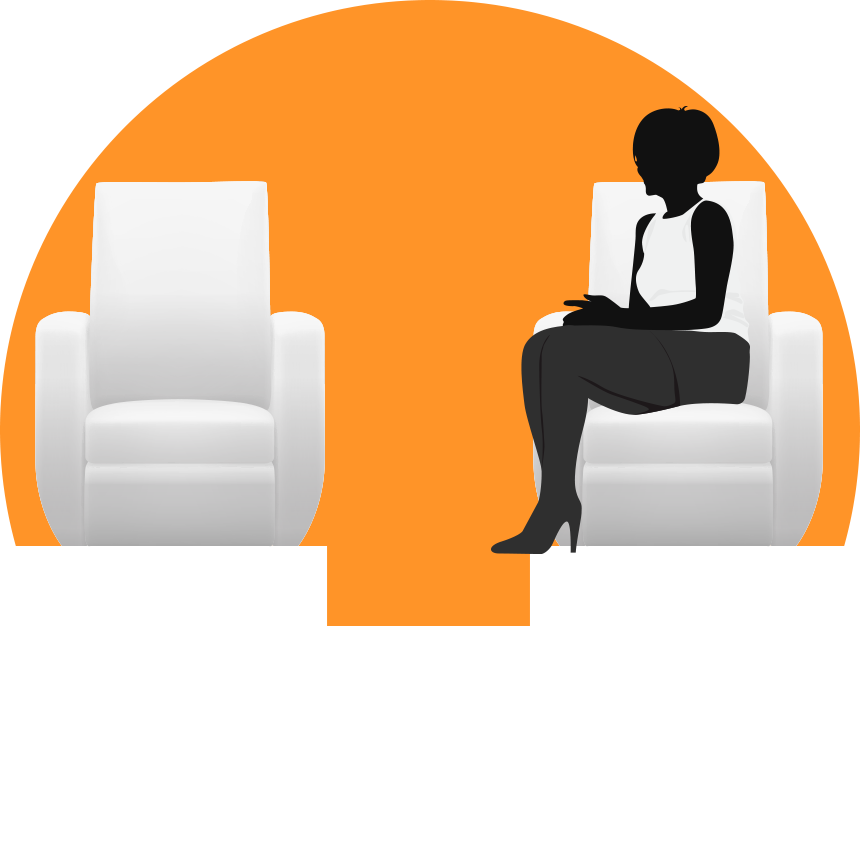 Cabin height 1.75 m (5.74 ft)
Cabin width 1.83m (6.00ft)
Specifications
Flight maximum altitude 12 497 m
Maximum take-off weight 12 700 kg
Cabin length 6.50 m (21.33 ft)
Cabin width 1.83 m (6.00 ft)
Cabin volume 17.10 m3/56.11 ft3
Aircraft length 15.60 m (51.18 ft)
Aircraft height 5.51 m (18.08 ft)
Wing span 16.56 m (54.33 ft)
Engine manufacturer< Honeywell
Flight range Hawker 850XP
Move the marker
and place it onto any town to see the destinations reachable by the chosen jet..
От загруженности самолета зависит расстояние, которое он сможет преодолеть без дозаправки. Для получения более точной информации о дальности полета, укажите предполагаемое количество пассажиров.