Cessna Citation Excel
Cessna Citation Excel – двухдвигательный американский бизнес-джет, преодолевающий 3128 км без дозаправки со скоростью 802 км/ч. Идеально подходит для путешествий на средние дистанции, принимается многими аэропортами за счет своих небольших габаритов. Самолет оборудован новейшей авионикой, которая упрощает и облегчает работу пилотов, снижает нагрузку на экипаж и делает полет безопаснее. Максимальная вместительность салона – 8 пассажиров. Данная модель сохранила за собой летно-технические характеристики прошлых версий и также претерпела некоторые изменения в конструкции крыла, за счет чего дальность джета увеличена на 300 км. Мощные двигатели также повлияли на скорость самолета и сократили время на перелеты. Интерьер авиалайнера выполнен в светлых тонах, за счет чего салон выглядит максимально уютным и комфортным для пассажиров. Вытянутые овальные окна позволяют естественному свету проникать на борт, делая помещение легким и воздушным.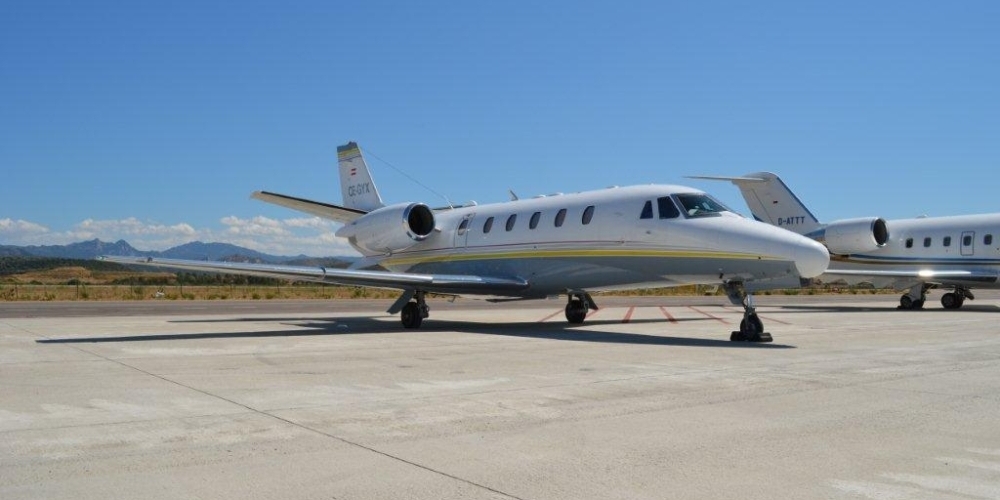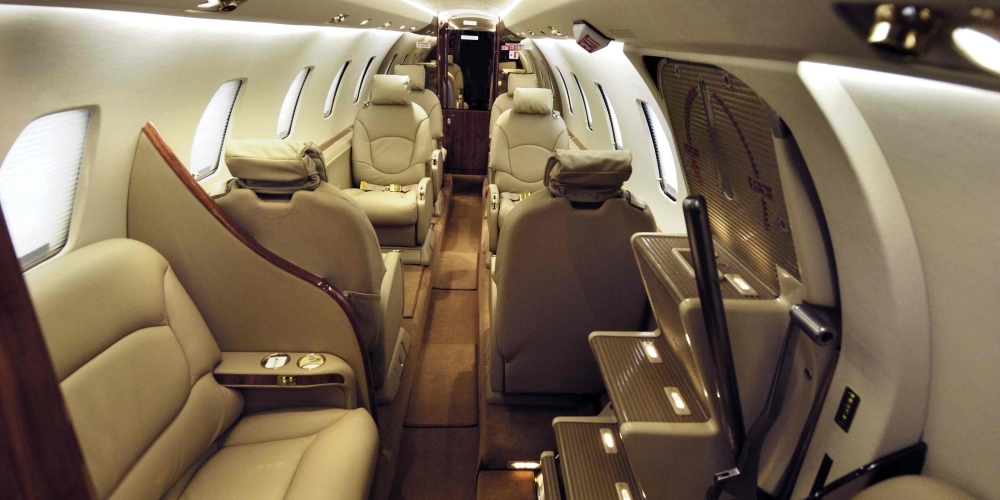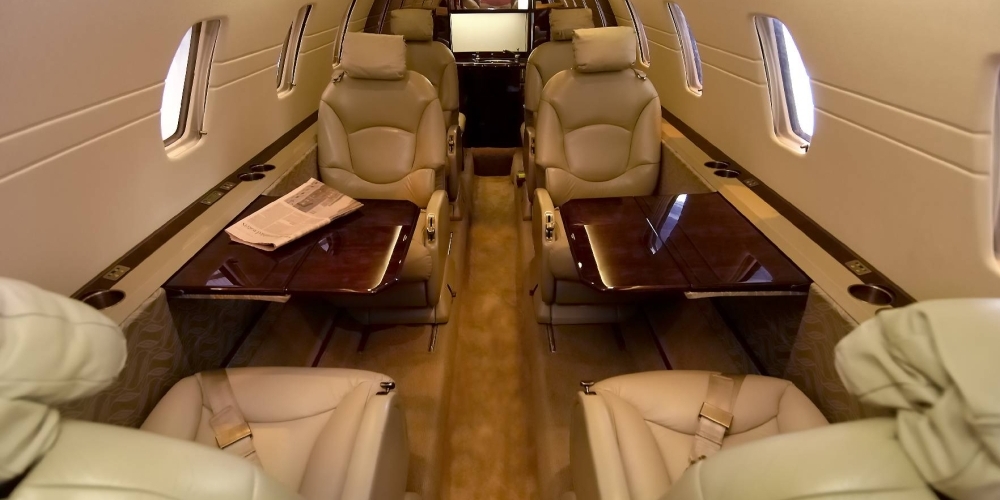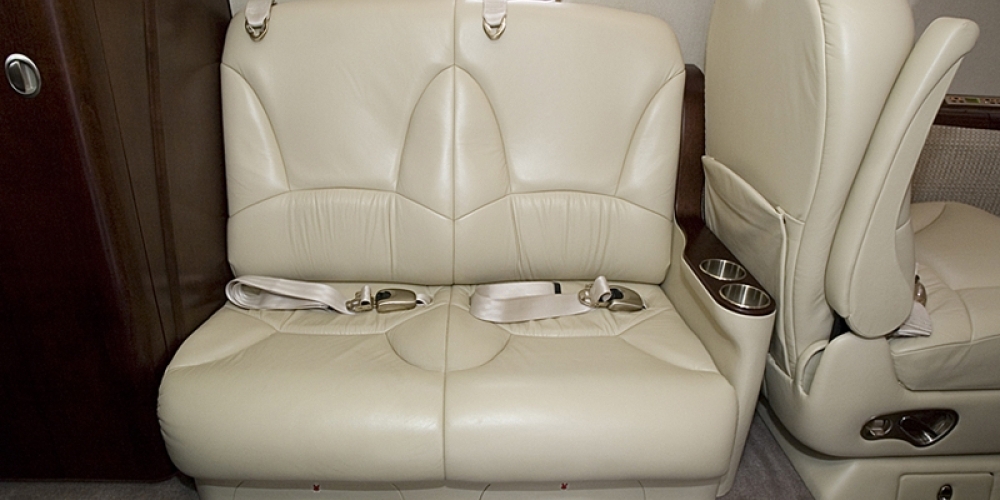 Characteristics of Cessna Citation Excel
Aircraft type Midsize jet
Flight range 3 128 km (1 944 miles)
Number of seats 6-8
Manufacturer Cessna Aircraft Company
Cruising air speed 802 km/h (498 miles/h)
Luggage compartment volume 2.55 m3 (8.37 ft3)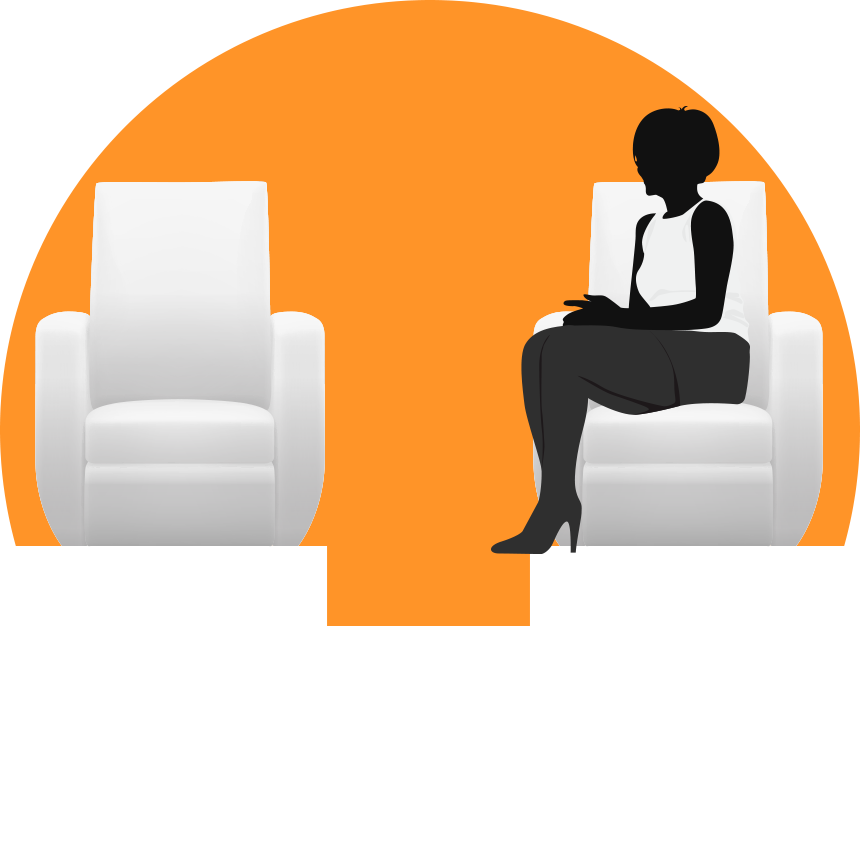 Cabin height 1.73 m (5.68 ft)
Cabin width 1.68m (5.51ft)
Specifications
Flight maximum altitude 13 716 m
Maximum take-off weight 9 072 kg
Cabin length 5.59 m (18.34 ft)
Cabin width 1.68 m (5.51 ft)
Cabin volume 13.00 m3/42.65 ft3
Aircraft length 15.79 m (51.81 ft)
Aircraft height 5.24 m (17.19 ft)
Wing span 16.98 m (55.71 ft)
Engine manufacturer< Pratt&Whitney
Flight range Cessna Citation Excel
Move the marker
and place it onto any town to see the destinations reachable by the chosen jet..