BBJ 2
Boeing Business Jet 2 стал модификацией BBJ с удлиненным на 25% корпусом. Такое решение позволило еще больше повысить комфортабельность самолета при условии размещения на нем от 8 до 50 пассажиров. Салон лайнера отличается гибкой компоновкой, допускающей перестановку базовых блоков. BBJ 2 является отличным решением для частных и корпоративных перелетов, включая трансатлантические путешествия на расстояние до 12,2 тысяч километров. На борту можно обустроить полноценный рабочий офис с телевидением и доступом к интернету, а также апартаменты класса люкс. Вариантов множество, вплоть до отдельного салона для сопровождающих лиц. Для организации пространства в бизнес-джете компания Boeing разработала специальную программу Skyhome – онлайн инструмент создания интерьеров из базовых модулей.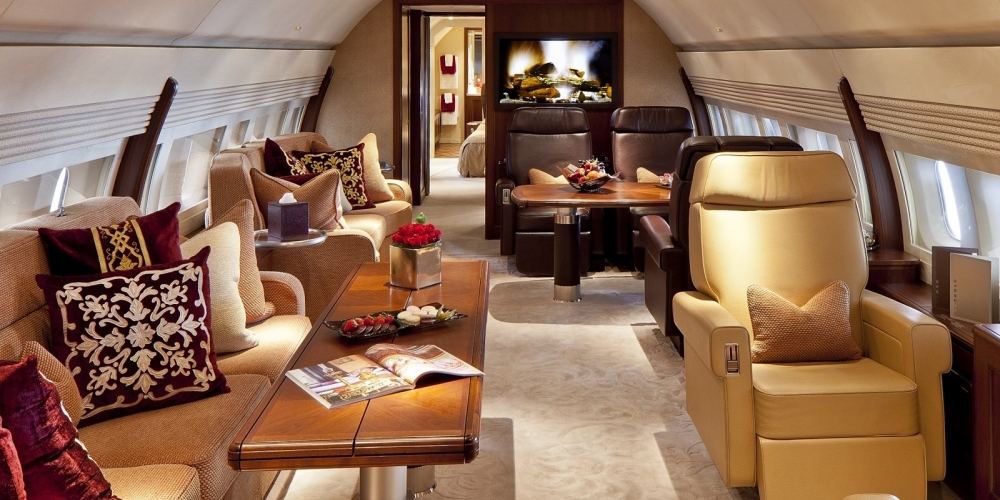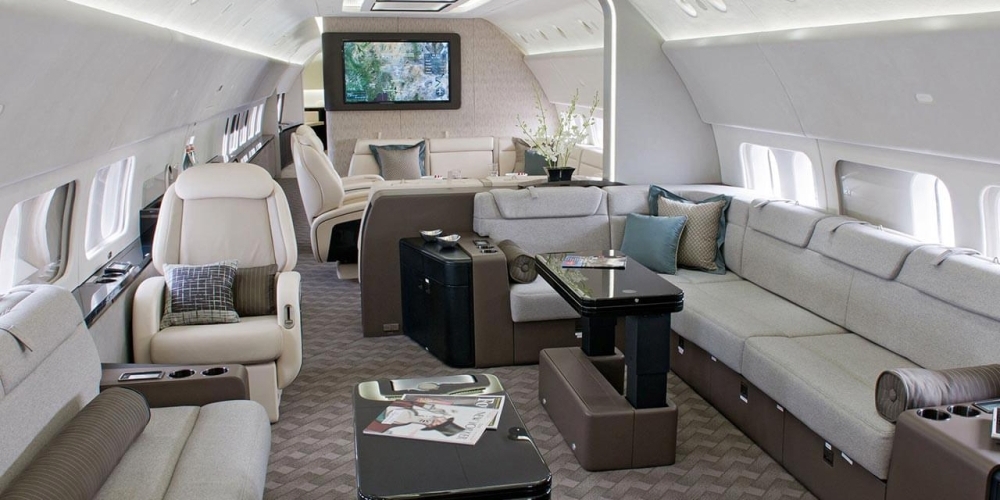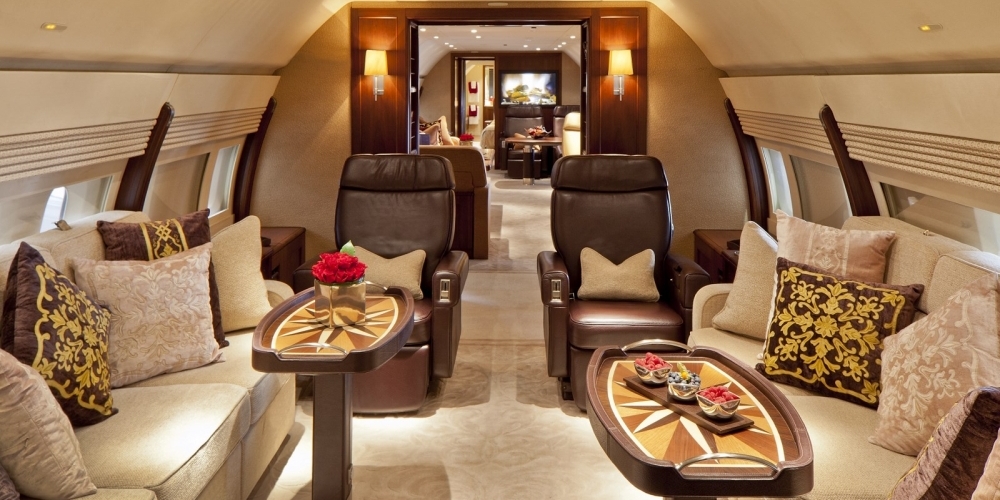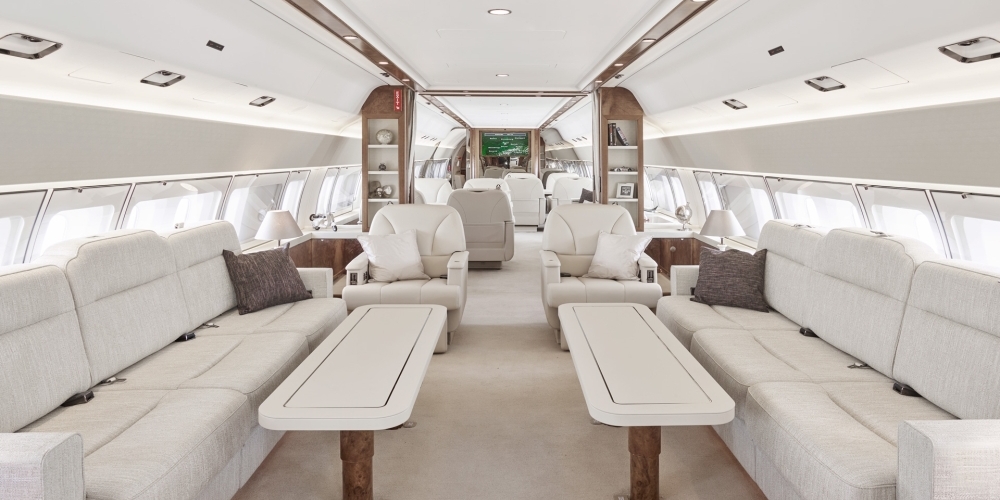 Characteristics of BBJ 2
Aircraft type Бизнес лайнер
Flight range 10 334 km (6 423 miles)
Number of seats 8-50
Manufacturer Boeing
Cruising air speed 850 km/h (528 miles/h)
Luggage compartment volume 20.40 m3 (66.93 ft3)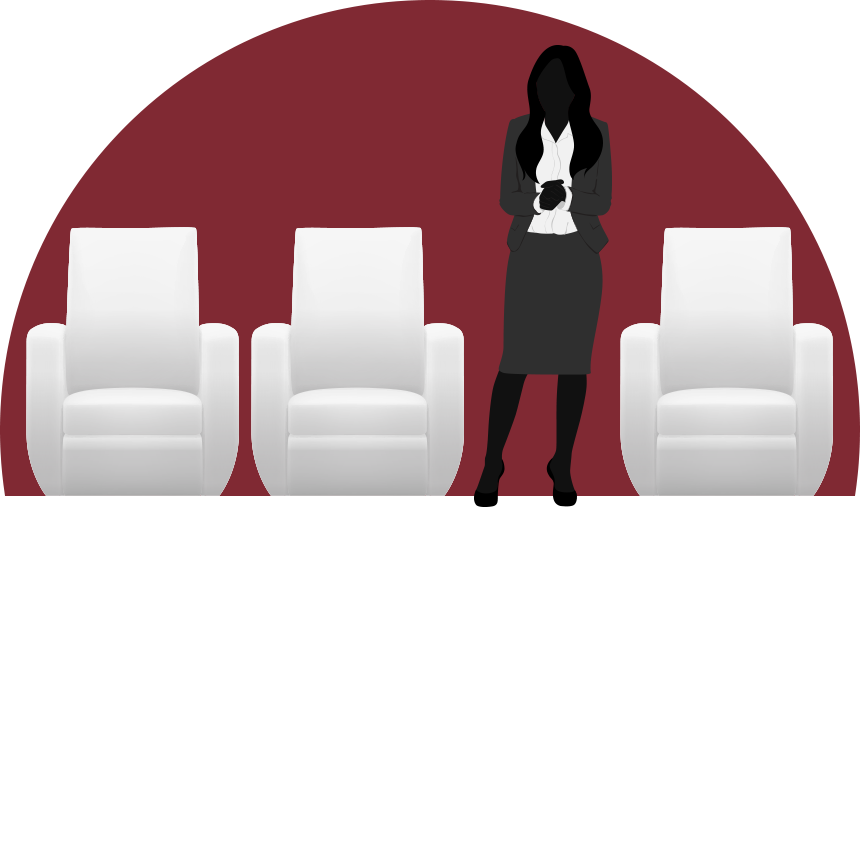 Cabin height 2.16 m (7.09 ft)
Cabin width 3.53m (11.58ft)
Specifications
Flight maximum altitude 12 500 m
Maximum take-off weight 79 000 kg
Cabin length 29.97 m (98.33 ft)
Cabin width 3.53 m (11.58 ft)
Cabin volume 93.27 m3/306.02 ft3
Aircraft length 39.50 m (129.60 ft)
Aircraft height 12.50 m (41.01 ft)
Wing span 35.80 m (117.46 ft)
Engine manufacturer< CFM International
Flight range BBJ 2
Move the marker
and place it onto any town to see the destinations reachable by the chosen jet..