Gulfstream G150
Gulfstream G150 – американский реактивный самолет, предназначенный для комфортных частных перелетов. Оснащен двумя мощными и экономичными в использовании двигателями – Honeywelll 731-40R. Благодаря дальности полета в 4776 км он отлично подходит для путешествий на короткие и средние дистанции. За счет компактных размеров способен взлететь с небольшой ВПП, что увеличивает количество доступных аэропортов. Данная модель максимально использует пространство. Вмещает от 6 до 8 человек. Благодаря овальной форме салон получается достаточно высоким и просторным для передвижения. Также объема помещению добавляет солнечный свет, проникающий через увеличенные иллюминаторы. На борту есть все необходимые вещи для комфортного полета: кухня, уборная, раскладываемые сиденья, высокоскоростной интернет. Работает мультимедийная развлекательная система. У каждого кресла есть разъем для наушников – им можно воспользоваться, чтобы не мешать другим пассажирам.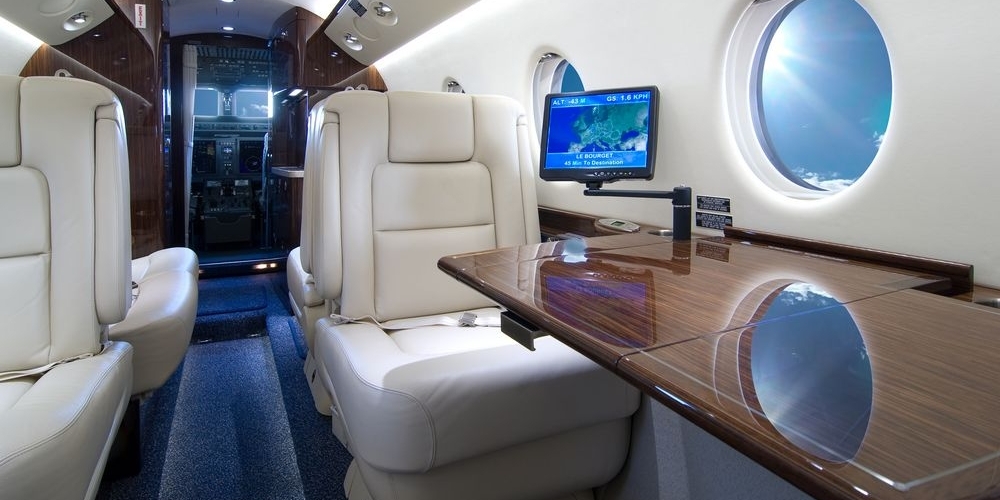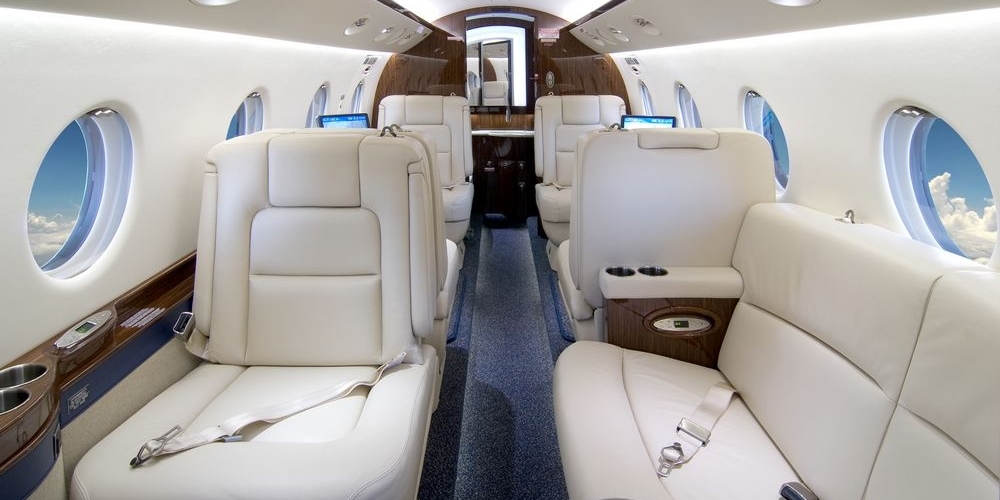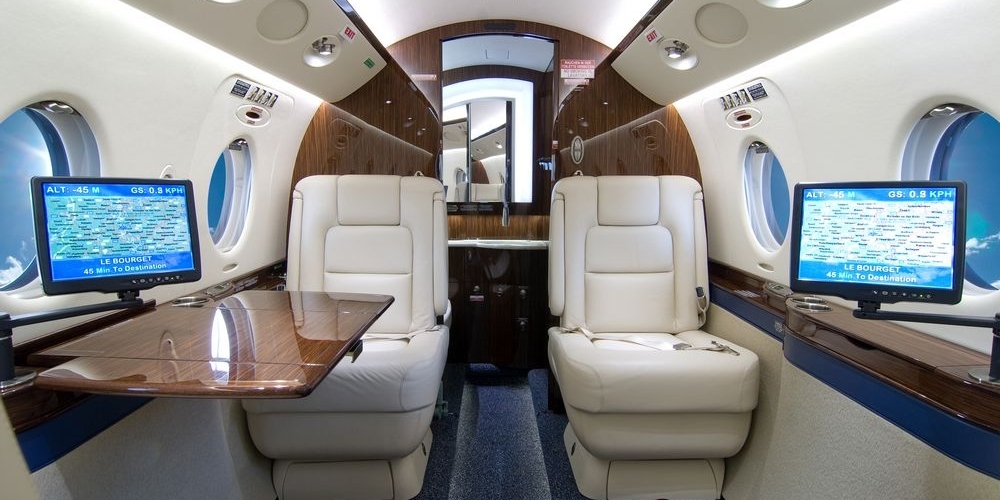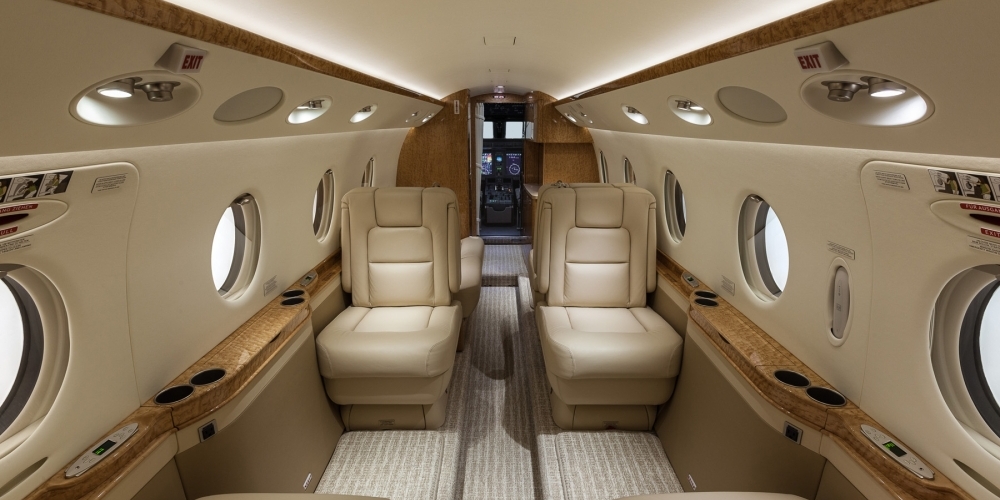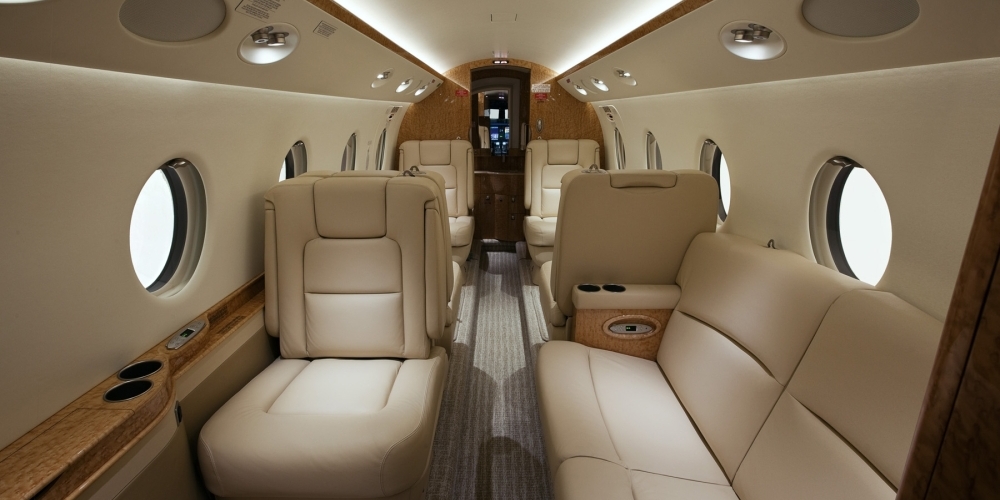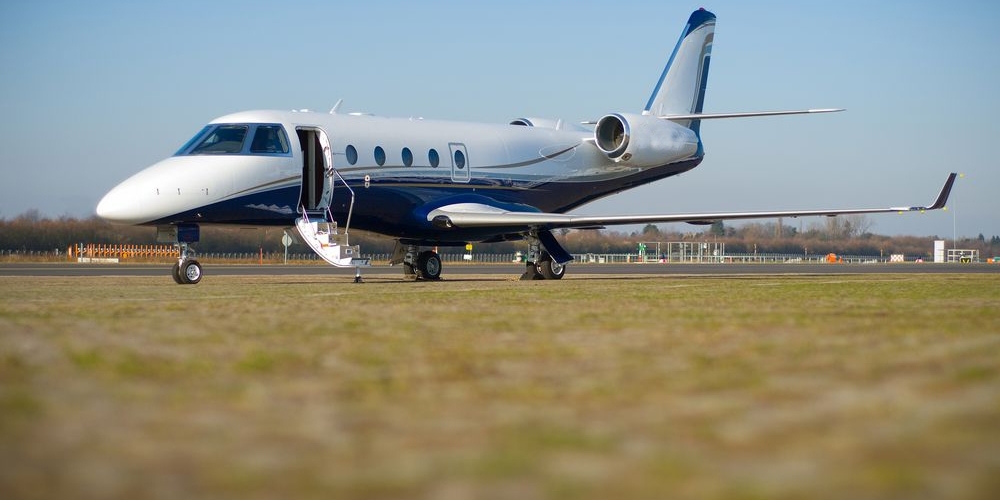 Characteristics of Gulfstream G150
Aircraft type Midsize jet
Flight range 4 776 km (2 968 miles)
Number of seats 6-8
Manufacturer Gulfstream Aerospace
Cruising air speed 796 km/h (495 miles/h)
Luggage compartment volume 2.26 m3 (7.42 ft3)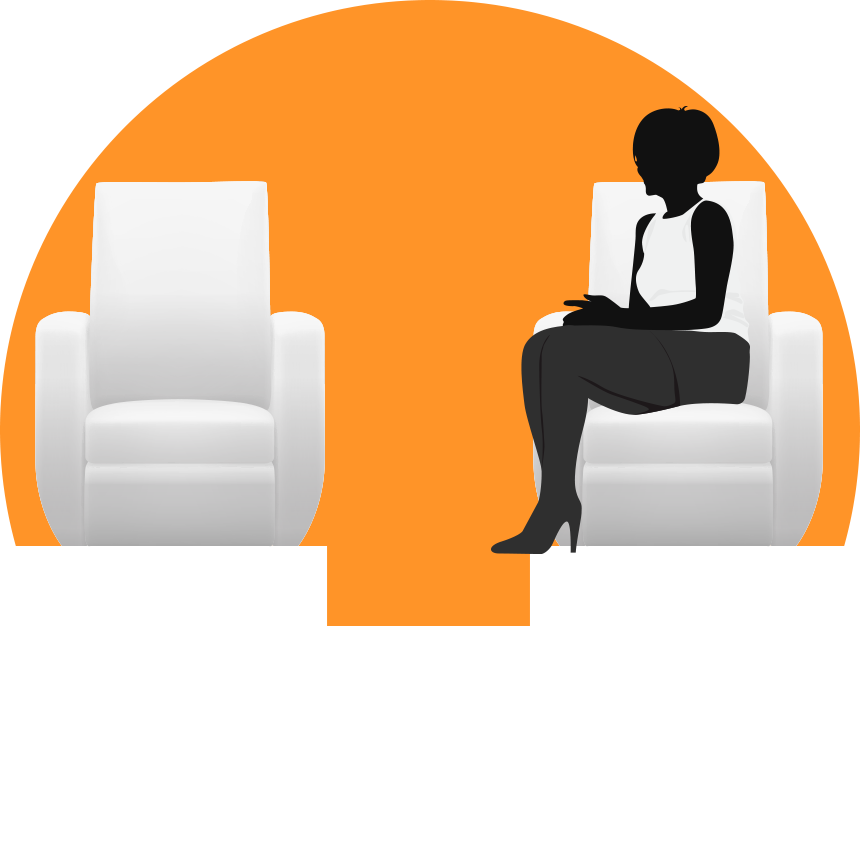 Cabin height 1.75 m (5.74 ft)
Cabin width 1.75m (5.74ft)
Specifications
Flight maximum altitude 13 720 m
Maximum take-off weight 11 839 kg
Cabin length 5.38 m (17.65 ft)
Cabin width 1.75 m (5.74 ft)
Cabin volume 13.16 m3/43.18 ft3
Aircraft length 17.30 m (56.76 ft)
Aircraft height 5.82 m (19.10 ft)
Wing span 16.94 m (55.58 ft)
Engine manufacturer< Honeywell
Flight range Gulfstream G150
Move the marker
and place it onto any town to see the destinations reachable by the chosen jet..
От загруженности самолета зависит расстояние, которое он сможет преодолеть без дозаправки. Для получения более точной информации о дальности полета, укажите предполагаемое количество пассажиров.