Embraer Legacy 500
Бразильский представитель бизнес-авиации рассчитан на 8–10 пассажиров. Он с легкостью преодолевает расстояние свыше 5500 км, развивая скорость до 848 км/ч, без дополнительной заправки. Является довольно безопасным самолетом, поскольку на нем ведется управление джойстиками, пришедшими на смену устанавливаемыми ранее штурвалами. Такая замена позволяет не терять контроль над управлением в случае неисправности одного из двигателей. Самолет может похвастать уникальным дизайном, который разрабатывался в сотрудничестве с ведущим немецким производителем автомобилей. В салоне преобладают светлые тона и стильная эргономичная мебель, а пассажирские кресла легко раскладываются в комфортабельные спальные места. До мелочей продуман просторный санузел. К услугам путешественников – вместительный багажный отдел, а также дополнительный отдел для ручной клади.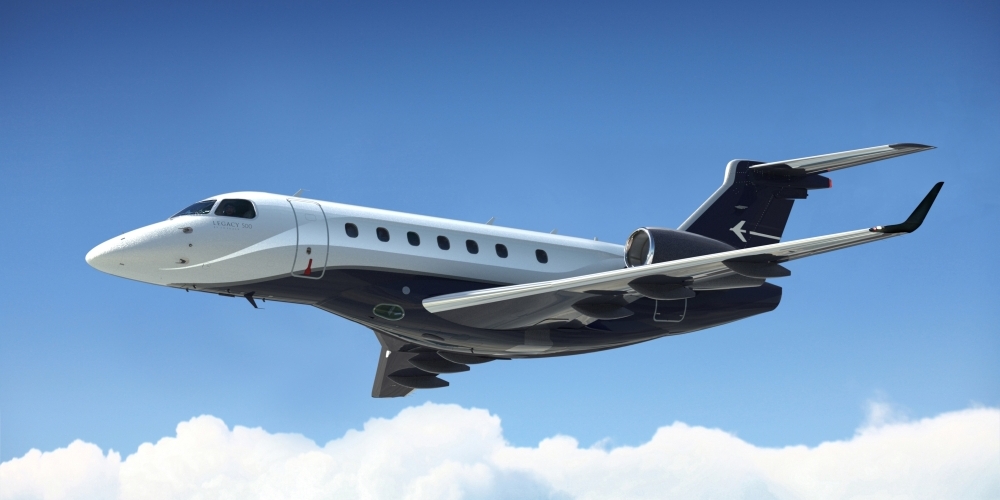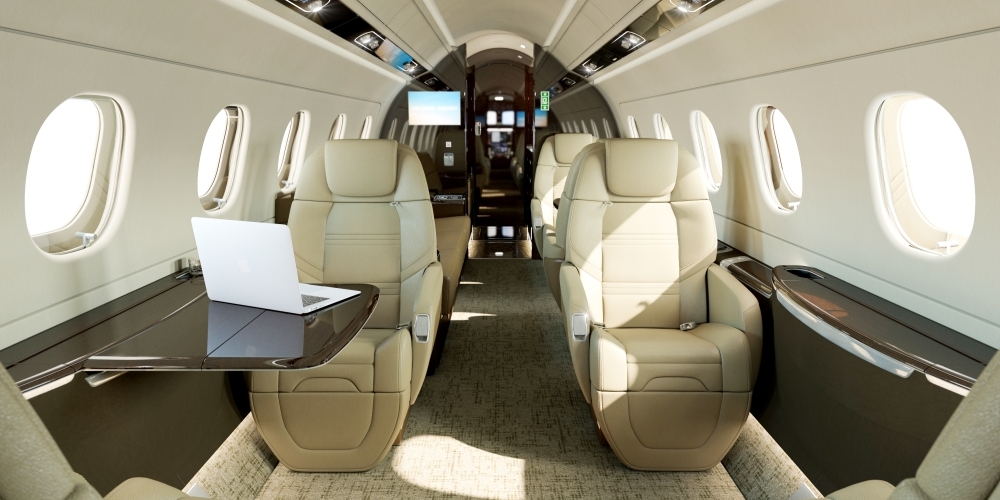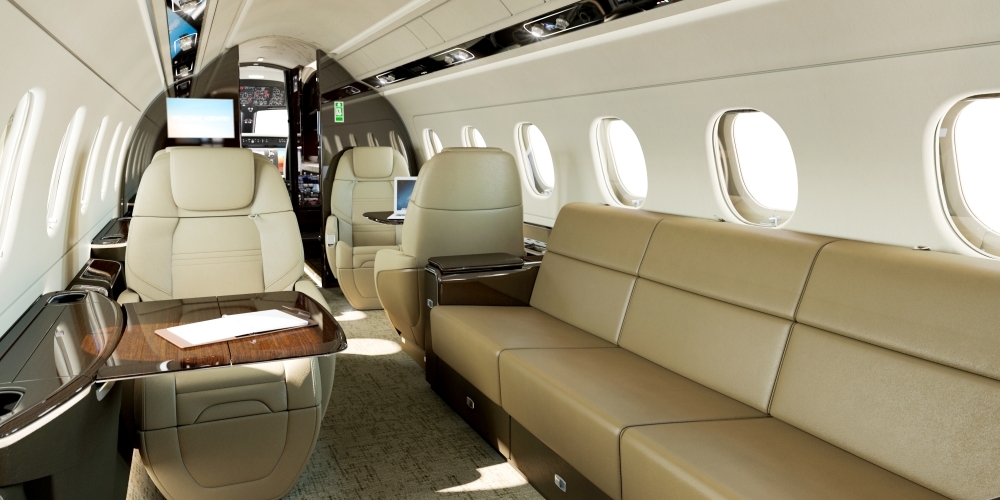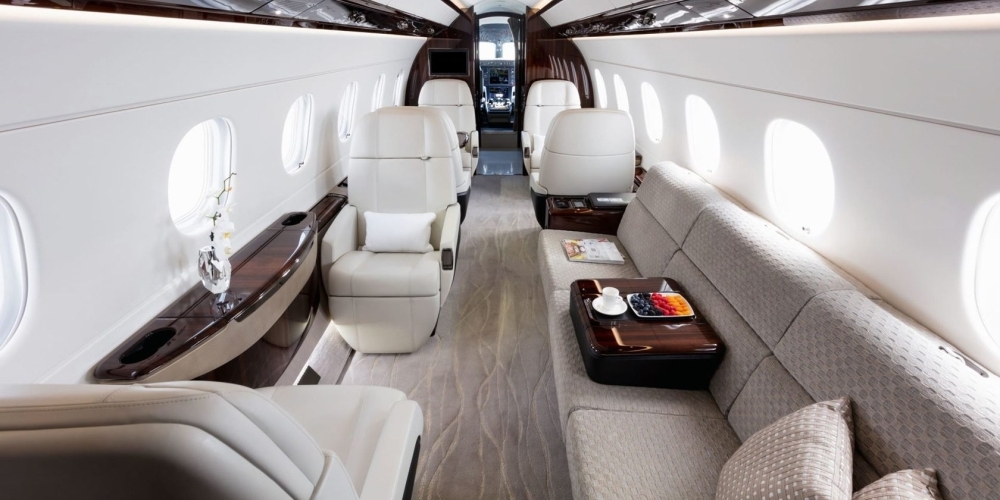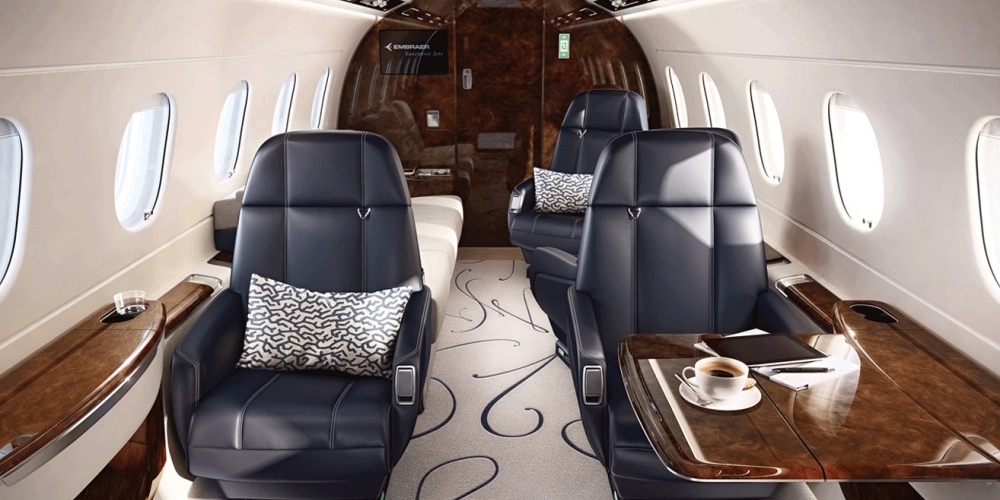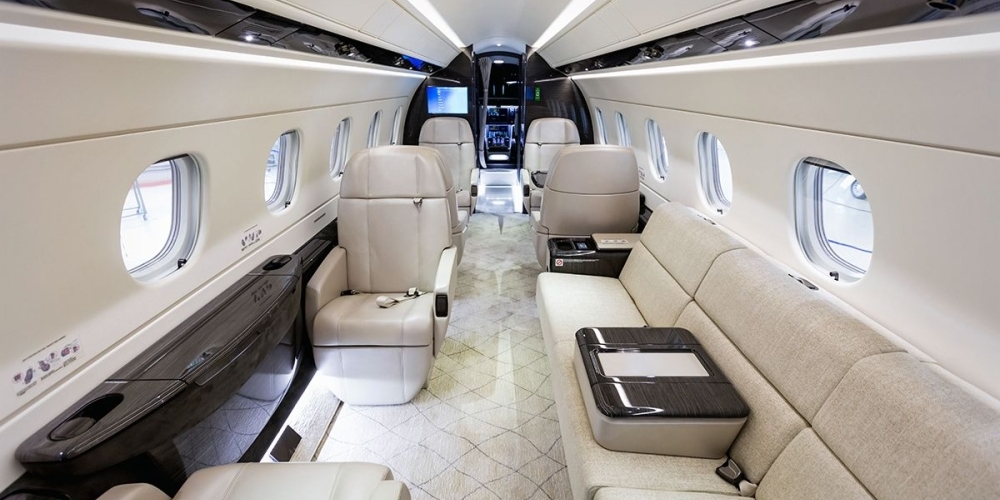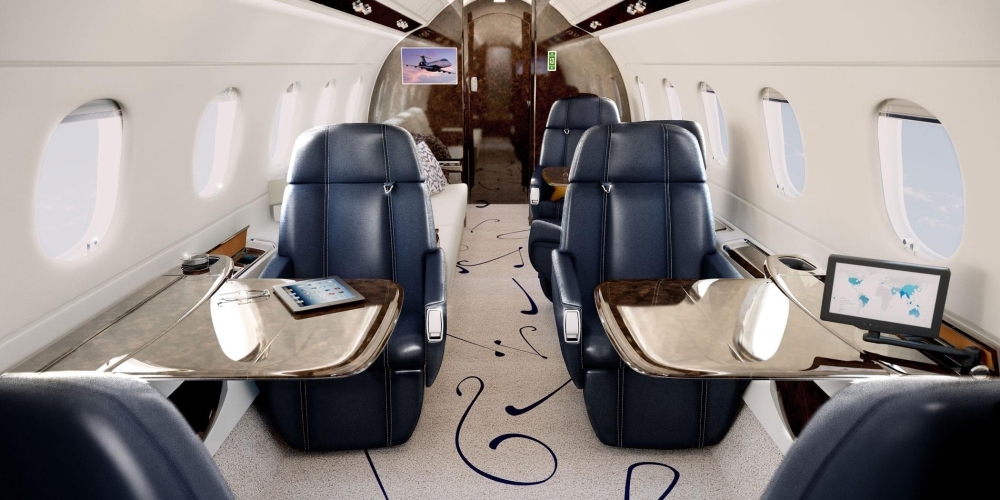 Characteristics of Embraer Legacy 500
Aircraft type Super midsize jet
Flight range 5 788 km (3 597 miles)
Number of seats 8-9
Manufacturer Embraer
Cruising air speed 848 km/h (527 miles/h)
Luggage compartment volume 4.25 m3 (13.94 ft3)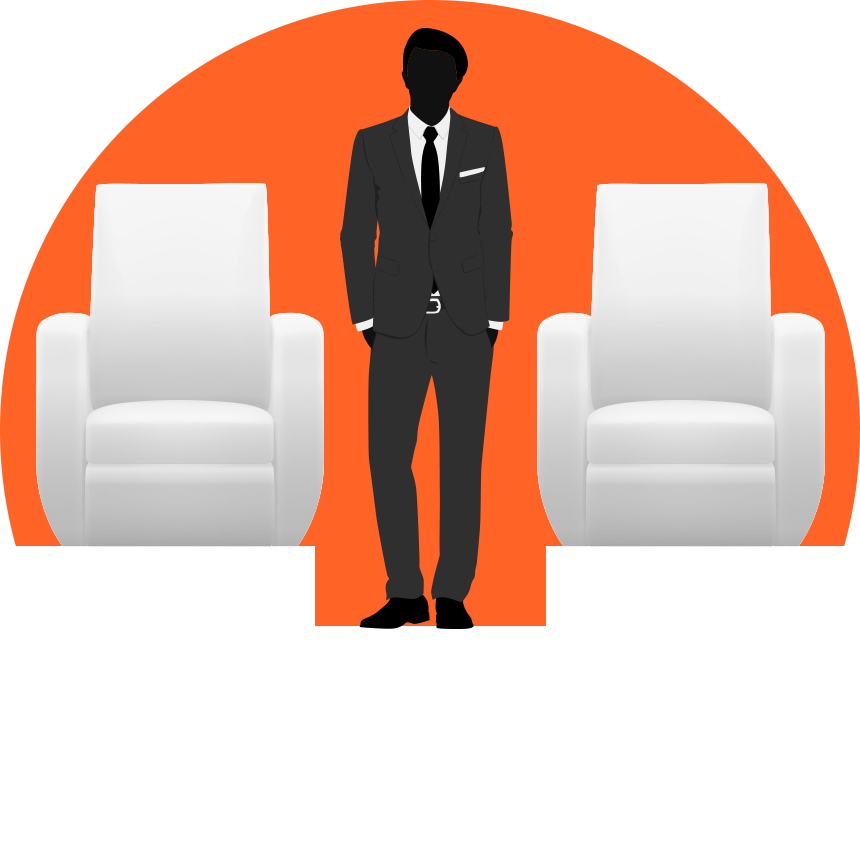 Cabin height 1.82 m (5.97 ft)
Cabin width 2.08m (6.82ft)
Specifications
Flight maximum altitude 13 716 m
Maximum take-off weight 17 280 kg
Cabin length 8.20 m (26.90 ft)
Cabin width 2.08 m (6.82 ft)
Cabin volume 40.00 m3/131.24 ft3
Aircraft length 20.52 m (67.33 ft)
Aircraft height 6.74 m (22.11 ft)
Wing span 20.25 m (66.44 ft)
Engine manufacturer< Honeywell
Flight range Embraer Legacy 500
Move the marker
and place it onto any town to see the destinations reachable by the chosen jet..
От загруженности самолета зависит расстояние, которое он сможет преодолеть без дозаправки. Для получения более точной информации о дальности полета, укажите предполагаемое количество пассажиров.