Gulfstream G280
Gulfstream G280 – яркий представитель суперсреднего класса, который легко попадает в категорию флагманов. Стремительные, спортивные линии фюзеляжа, обтекаемые крылья, мощнейшие турбинные двигатели заставляют его выглядеть очень внушительно. По своим пилотажным возможностям и показателям авионики данный самолёт превосходит даже некоторые модели классом выше. Максимальная скорость составляет 1041 км/ч, поэтому джет можно смело отнести к сверхзвуковому классу. Просторный салон обладает всеми необходимыми атрибутами люкса. В салоне самолёта можно с комфортом разместить до 10 пассажиров. Благодаря своим аэродинамическим характеристикам и экономичным двигателям Gulfstream G280 потребляет на 12% меньше топлива, чем другие воздушные суда такого же класса, что позволяет осуществлять длительные беспосадочные перелёты. Скрасить долгое путешествие помогут 5 спальных мест и внутренняя система для управления всеми гаджетами.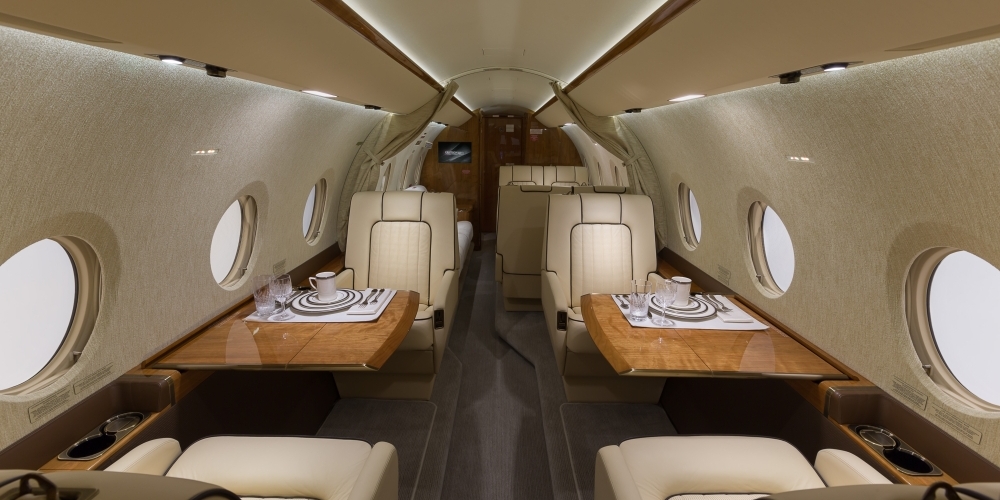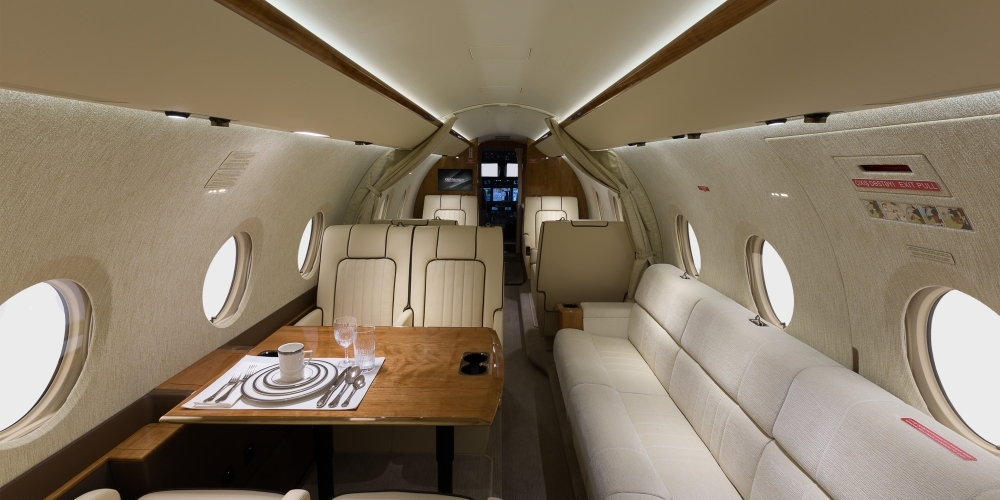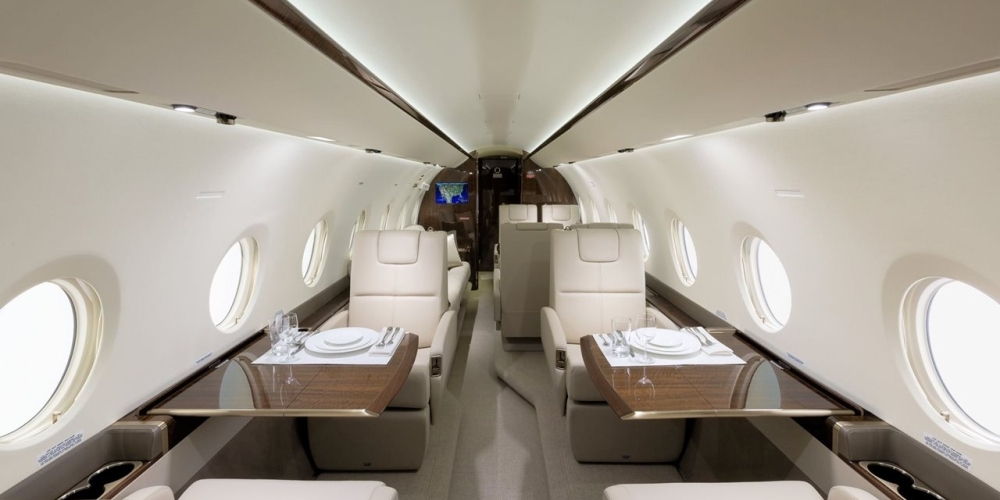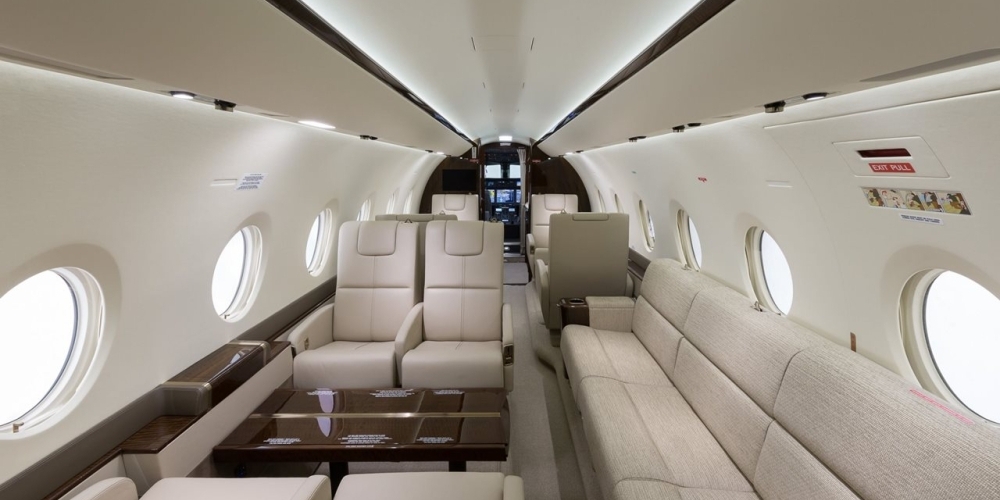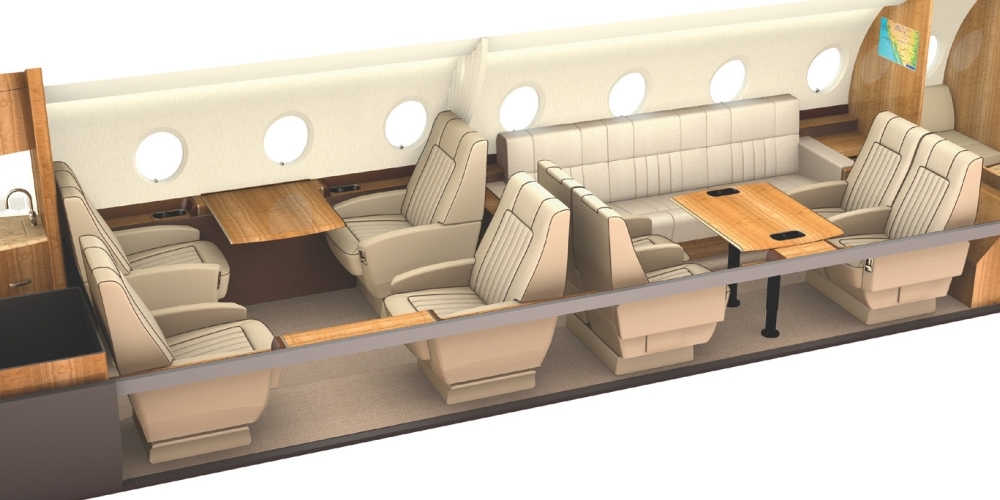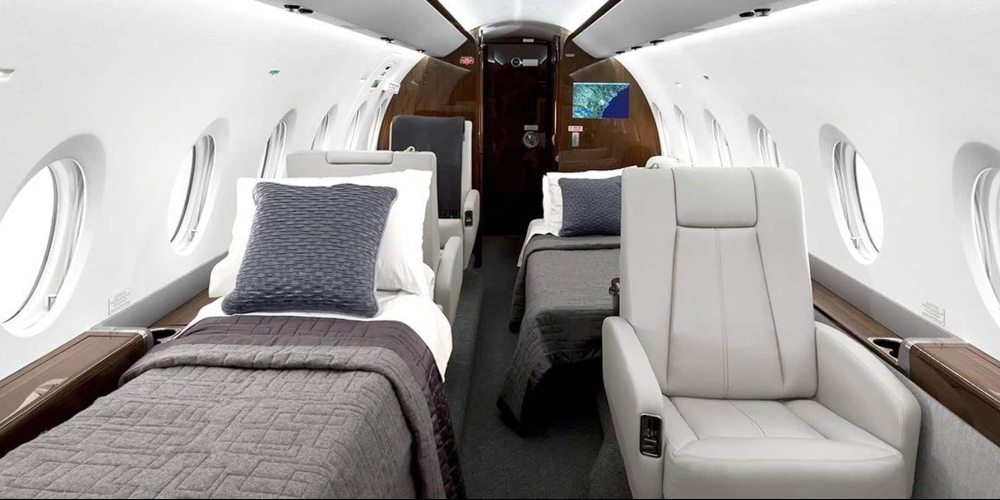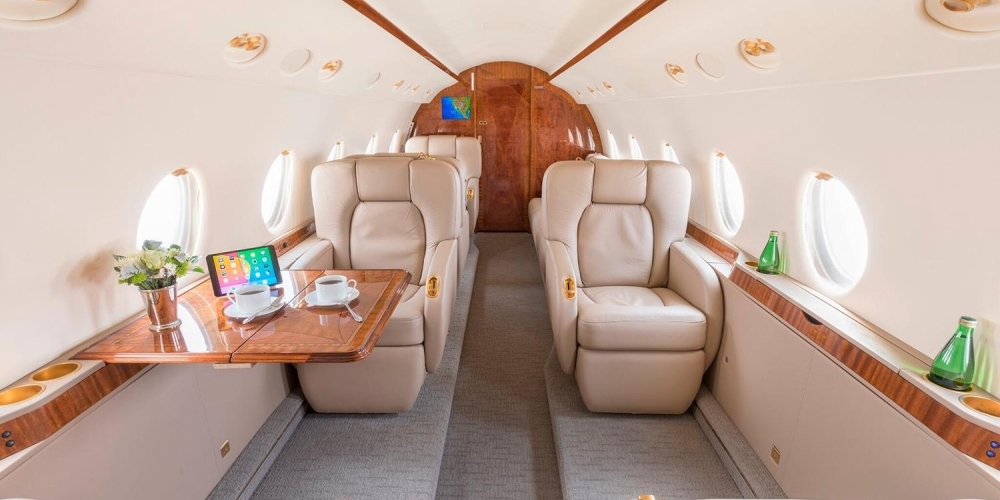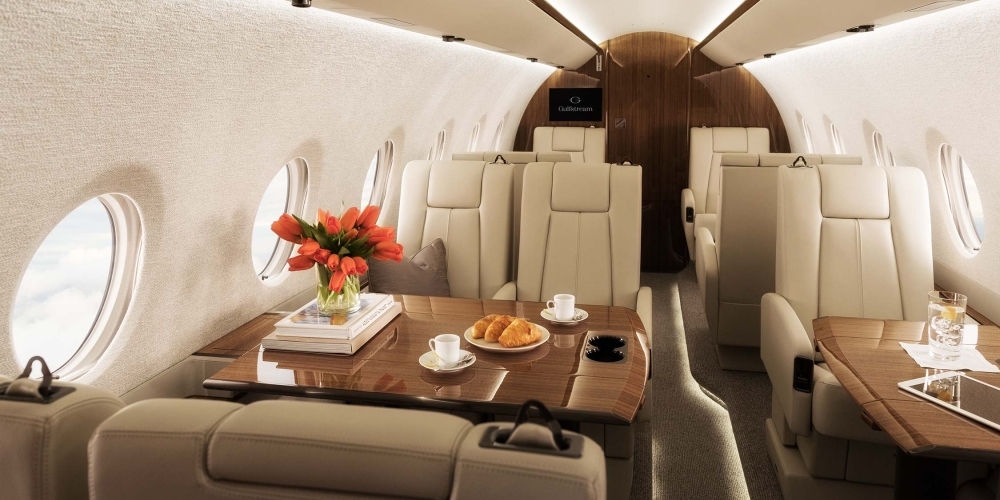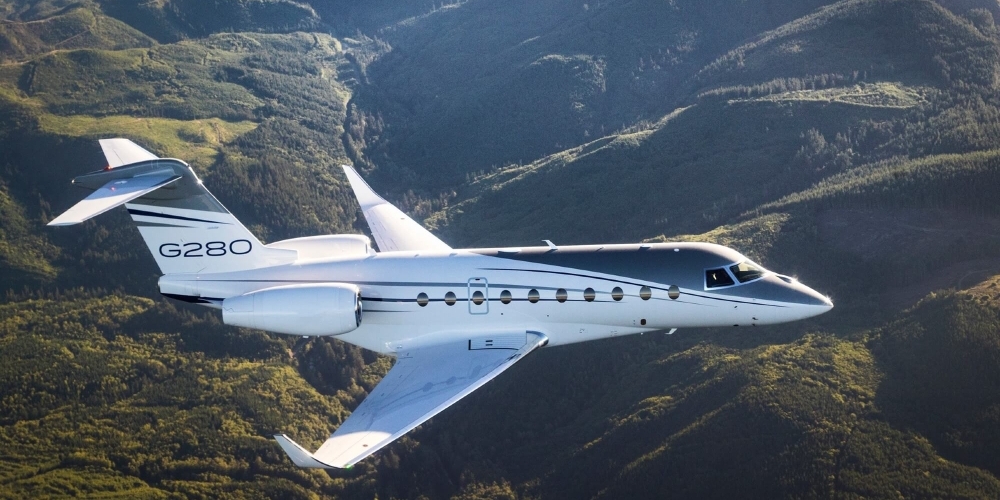 Characteristics of Gulfstream G280
Aircraft type Super midsize jet
Flight range 6 667 km (4 144 miles)
Number of seats 8-11
Manufacturer Gulfstream Aerospace
Cruising air speed 850 km/h (528 miles/h)
Luggage compartment volume 4.40 m3 (14.44 ft3)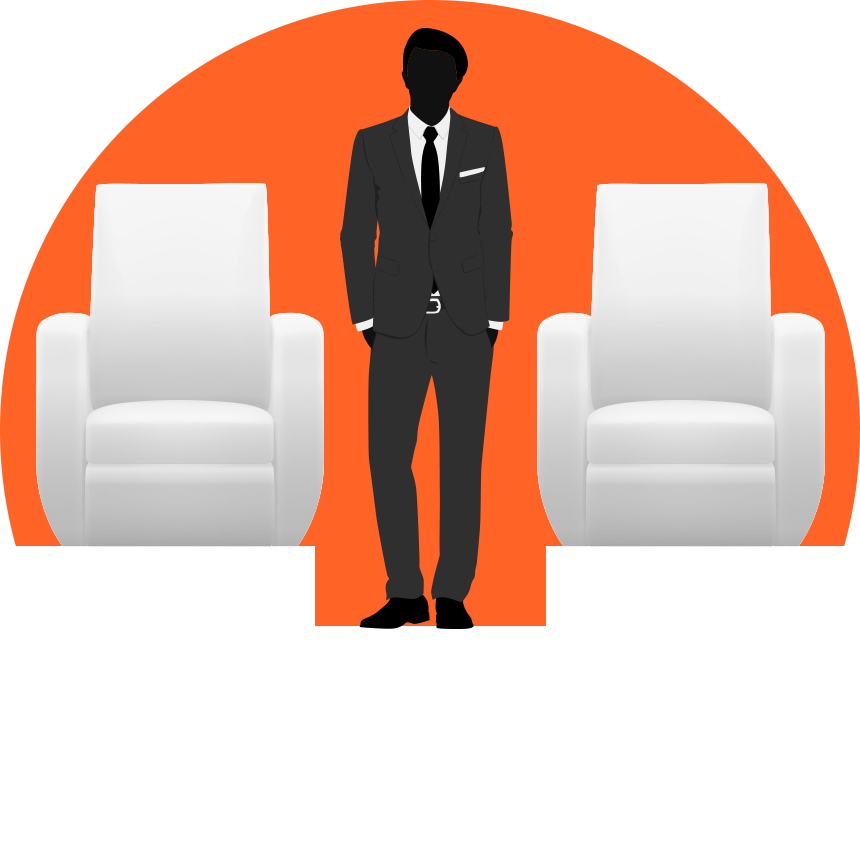 Cabin height 1.91 m (6.27 ft)
Cabin width 2.18m (7.15ft)
Specifications
Flight maximum altitude 13 720 m
Maximum take-off weight 17 962 kg
Cabin length 7.87 m (25.82 ft)
Cabin width 2.18 m (7.15 ft)
Cabin volume 26.50 m3/86.95 ft3
Aircraft length 20.30 m (66.60 ft)
Aircraft height 6.50 m (21.33 ft)
Wing span 19.20 m (63.00 ft)
Engine manufacturer< Honeywell
Flight range Gulfstream G280
Move the marker
and place it onto any town to see the destinations reachable by the chosen jet..
От загруженности самолета зависит расстояние, которое он сможет преодолеть без дозаправки. Для получения более точной информации о дальности полета, укажите предполагаемое количество пассажиров.