Challenger 300
Challenger 300 создан для надежных перелетов на дальность до 5741 км. Авиалайнер оснащен системой контроля полета, с помощью которой пилоты могут оперативно реагировать на внештатные ситуации и предотвращать их. Борт способен принять до 9 пассажиров, при этом каждый будет чувствовать себя комфортно. Комфортабельный салон создает оптимальную рабочую атмосферу, имеет 8 двойных кресел, количество которых может быть увеличено по просьбе клиента. При необходимости каждое кресло трансформируется в спальное место. Рядом с посадочными местами расположена линия связи и источник питания. Также самолет оснащен современной системой кондиционирования, управления вибрацией. Пассажиры Challenger 300 имеют возможность во время перелета посмотреть фильмы, послушать музыку или выйти в интернет.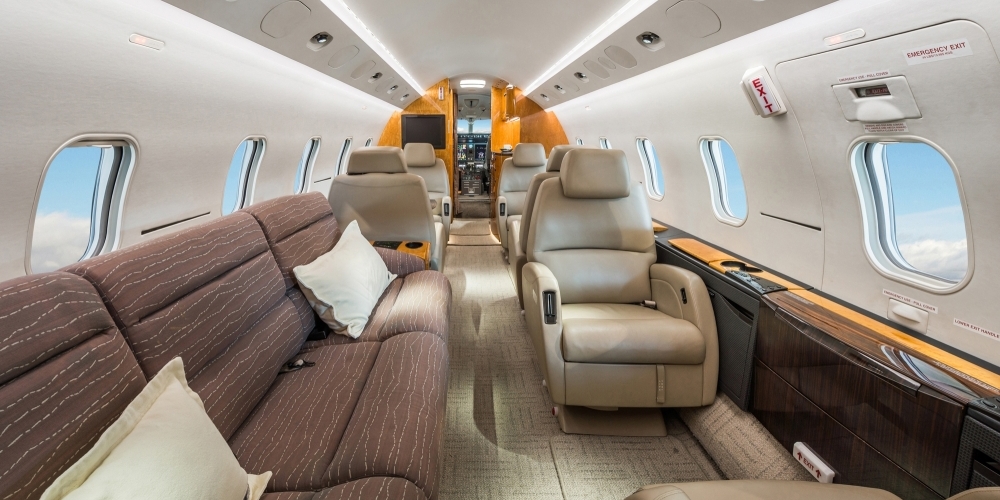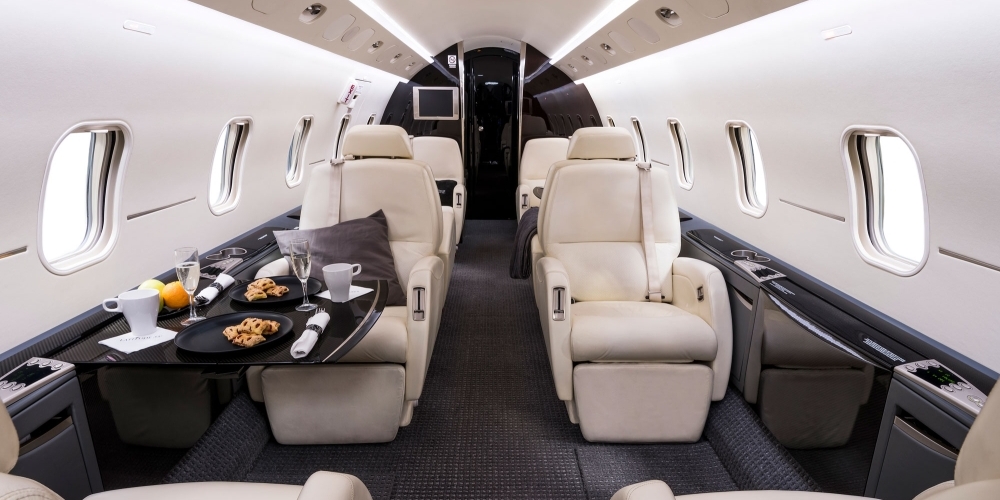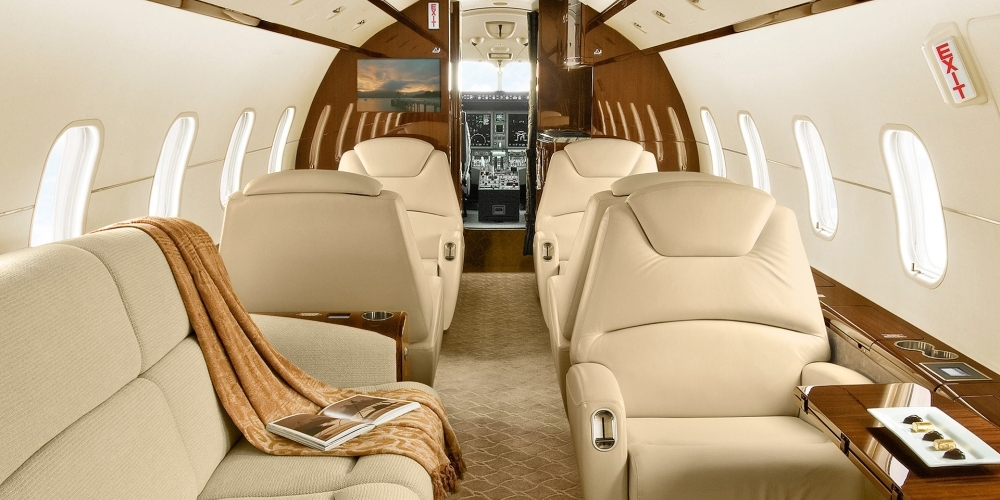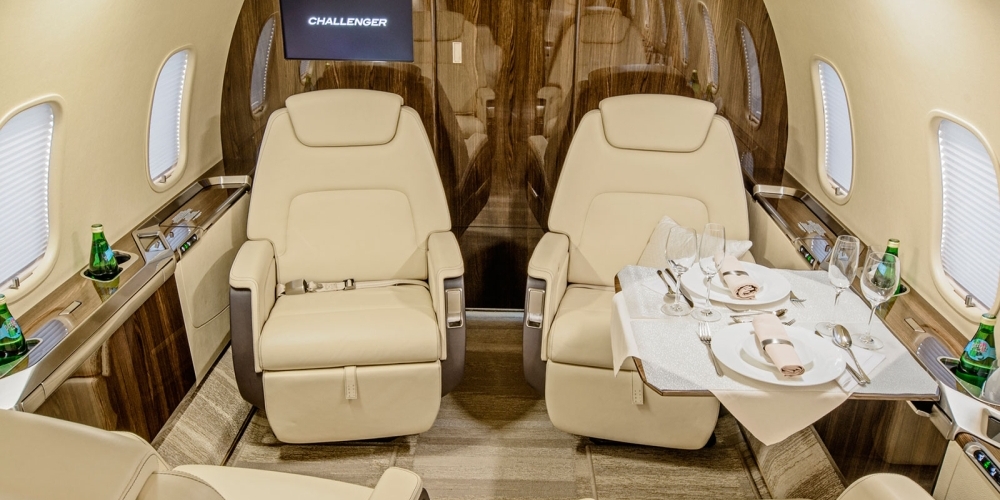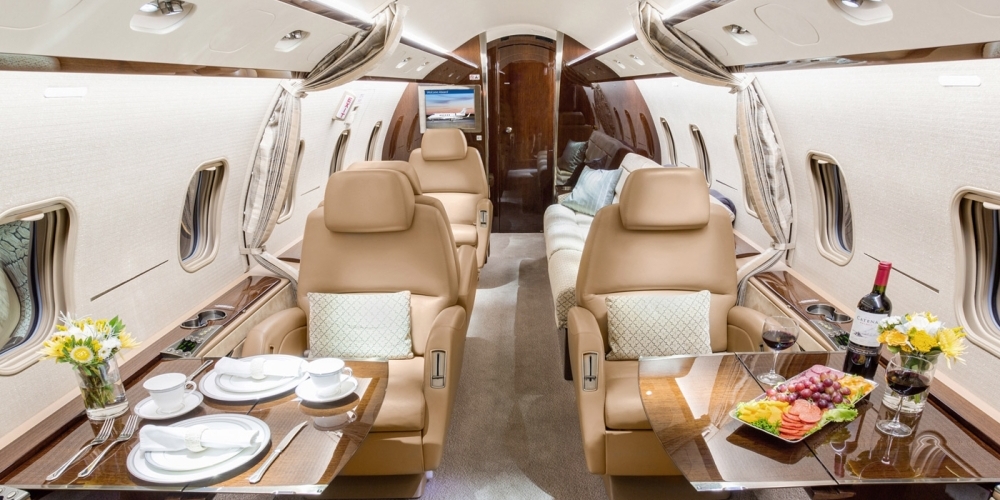 Characteristics of Challenger 300
Aircraft type Super midsize jet
Flight range 5 645 km (3 508 miles)
Manufacturer Bombardier Aerospace
Cruising air speed 850 km/h (528 miles/h)
Luggage compartment volume 3.00 m3 (9.84 ft3)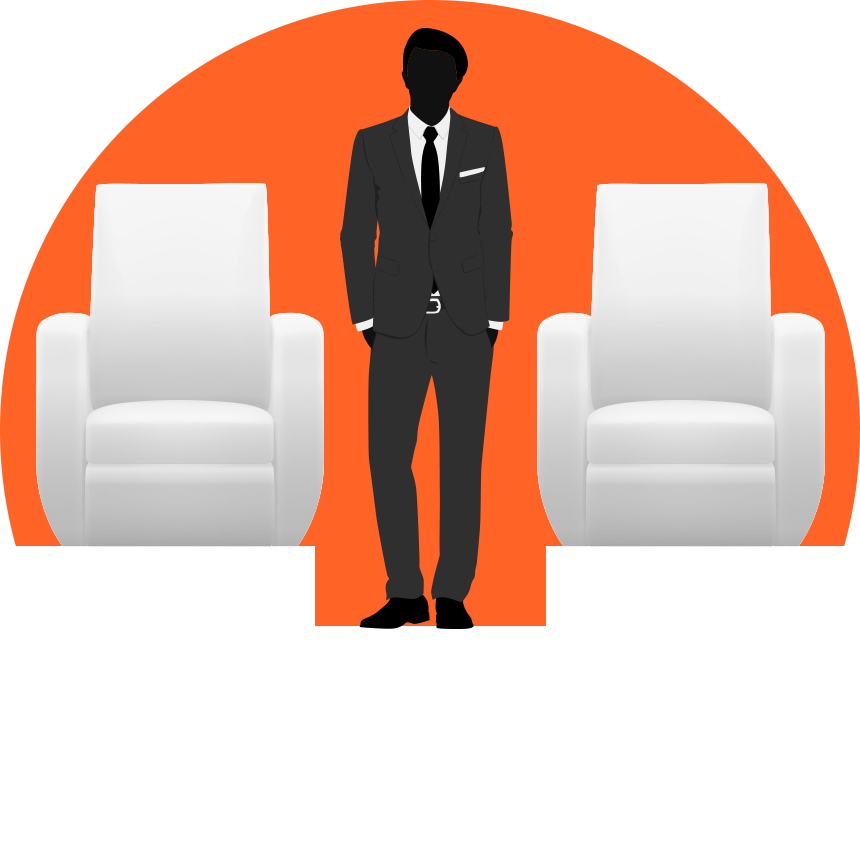 Cabin height 1.86 m (6.10 ft)
Cabin width 2.19m (7.19ft)
Specifications
Flight maximum altitude 13 716 m
Maximum take-off weight 17 622 kg
Cabin length 8.72 m (28.61 ft)
Cabin width 2.19 m (7.19 ft)
Cabin volume 24.35 m3/79.89 ft3
Aircraft length 20.92 m (68.64 ft)
Aircraft height 6.20 m (20.34 ft)
Wing span 19.46 m (63.85 ft)
Engine manufacturer< Honeywell
Flight range Challenger 300
Move the marker
and place it onto any town to see the destinations reachable by the chosen jet..
От загруженности самолета зависит расстояние, которое он сможет преодолеть без дозаправки. Для получения более точной информации о дальности полета, укажите предполагаемое количество пассажиров.