Gulfstream IV-SP
Межконтинентальный самолет американской компании Gulfstream Aerospace, Gulfstream IV-SP предназначен для административных перелетов большой протяженности. Сконструирован на основе предыдущей версии Gulfstream IV. В этом модификации производители смогли улучшить полетные характеристики лайнера, оставив его вес прежним. Перепроектированы крылья, хвостовое оперение и шасси, это улучшило аэродинамику и сильно увеличило грузоподъемность самолета. Измененный фюзеляж и модифицированный салон позволяют разместить на борту до 19 пассажиров. Уровень комфорта салона неизменно остался на высоте: удобная, элегантная мебель, необходимое офисное и развлекательное оборудование помогают легче перенести длительные авиапутешествия.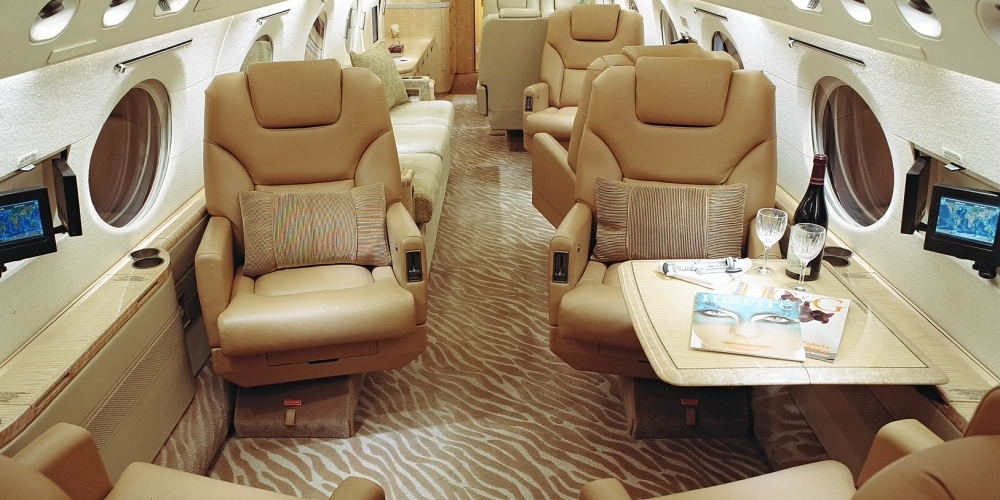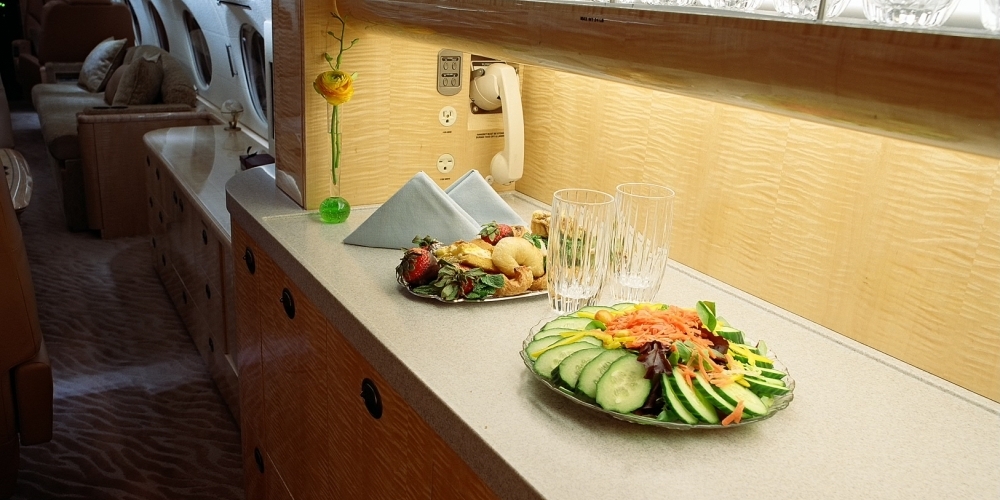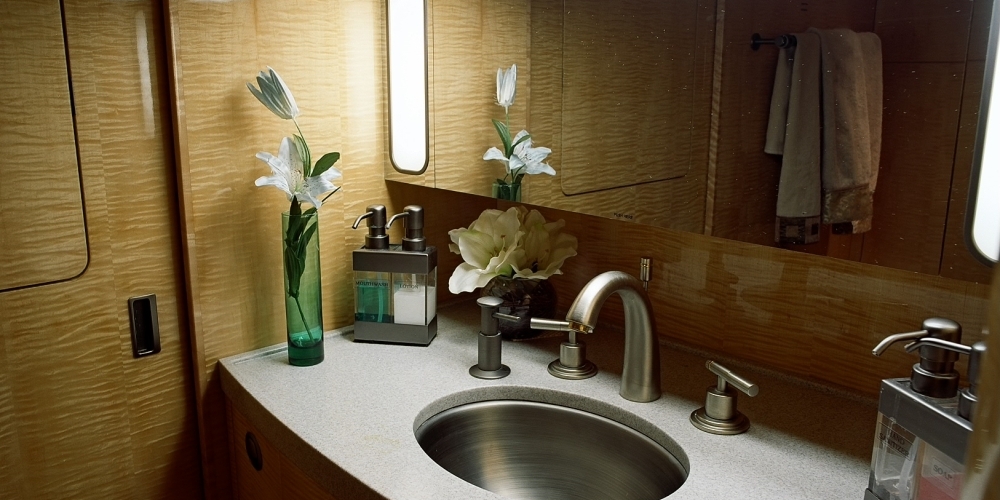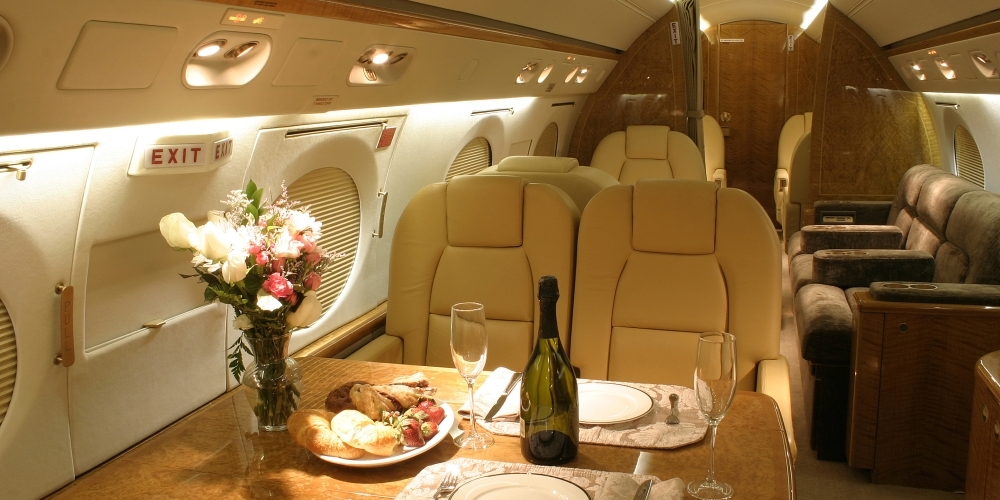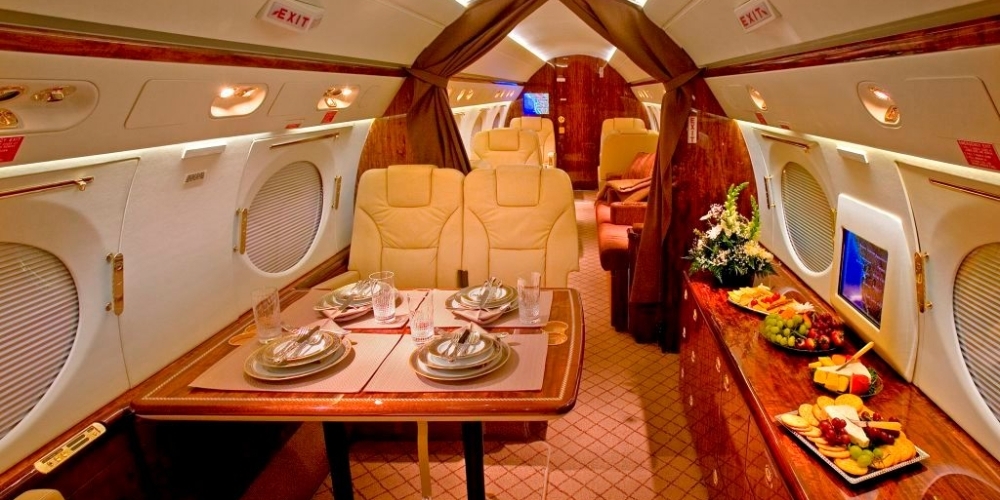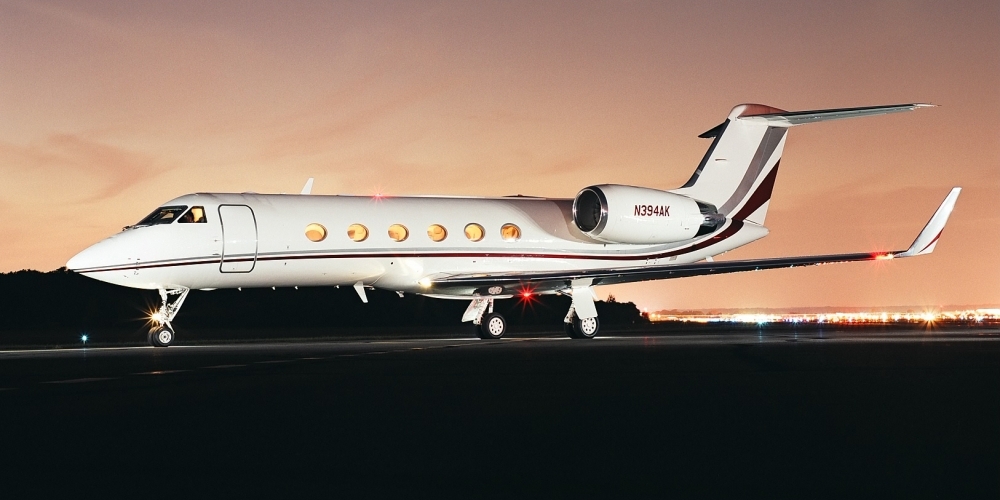 Characteristics of Gulfstream IV-SP
Aircraft type Heavy jet
Flight range 7 871 km (4 892 miles)
Number of seats 12-16
Manufacturer Gulfstream Aerospace
Cruising air speed 926 km/h (576 miles/h)
Luggage compartment volume 4.80 m3 (15.75 ft3)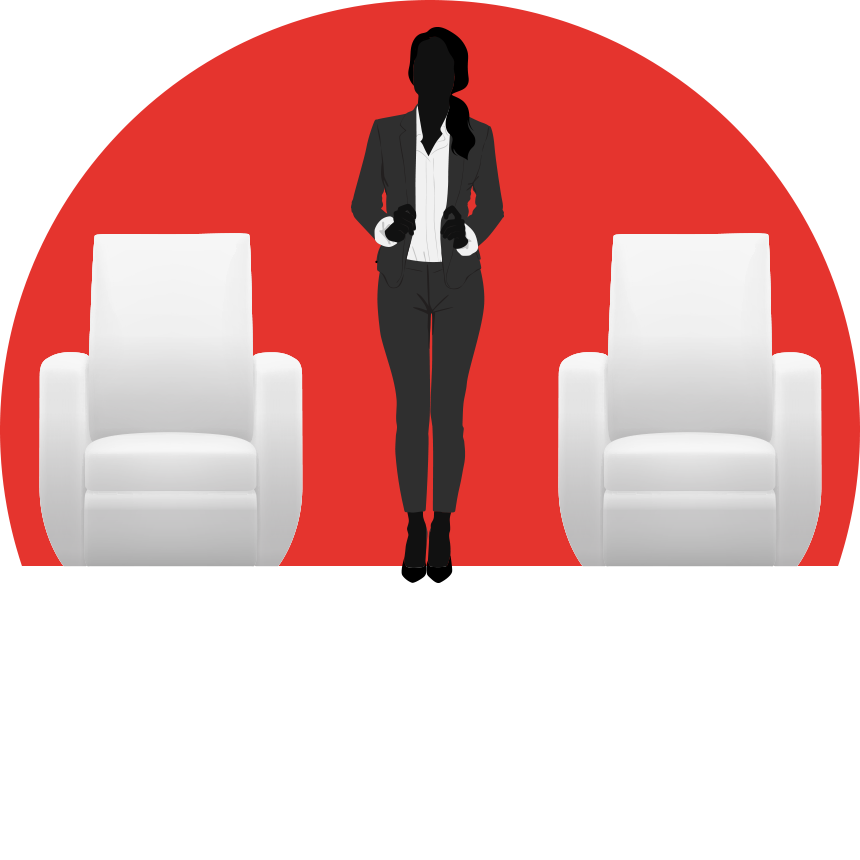 Cabin height 1.88 m (6.17 ft)
Cabin width 2.24m (7.35ft)
Specifications
Flight maximum altitude 13 716 m
Maximum take-off weight 33 839 kg
Cabin length 12.29 m (40.32 ft)
Cabin width 2.24 m (7.35 ft)
Cabin volume 43.50 m3/142.72 ft3
Aircraft length 26.92 m (88.32 ft)
Aircraft height 7.45 m (24.44 ft)
Wing span 23.72 m (77.83 ft)
Engine manufacturer< Rolls-Royce
Flight range Gulfstream IV-SP
Move the marker
and place it onto any town to see the destinations reachable by the chosen jet..
От загруженности самолета зависит расстояние, которое он сможет преодолеть без дозаправки. Для получения более точной информации о дальности полета, укажите предполагаемое количество пассажиров.