Falcon 900LX
Dassault Falcon 900LX – вместительный джет, предназначенный для перелетов на дальние расстояния. Он может преодолеть без дозаправки до 8800 км и принять на борт до 14 пассажиров. Лайнер имеет двух салонную планировку, которая отлично зарекомендовала себя в жизни. Первый салон оснащен четырьмя креслами и откидными столиками. Каждое кресло можно без усилий преобразовать в полноценное спальное место. Второй салон можно смело назвать комнатой для отдыха – здесь расположены два удобных дивана, на которых путешественники могут побеседовать или полноценно вздремнуть. Супер-джет оснащен системой спутниковой связи, розетками, видеооборудованием, и другими средствами, которые обеспечивают полный комфорт во время перелетов.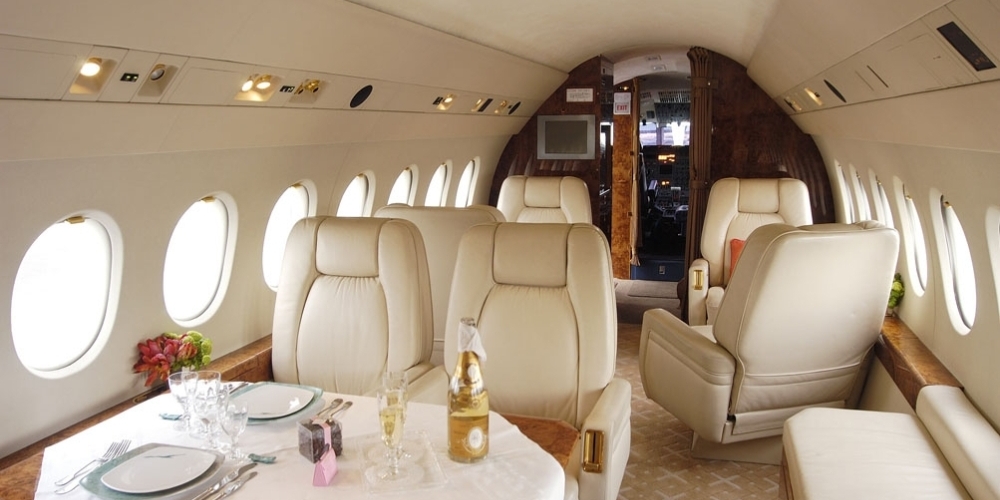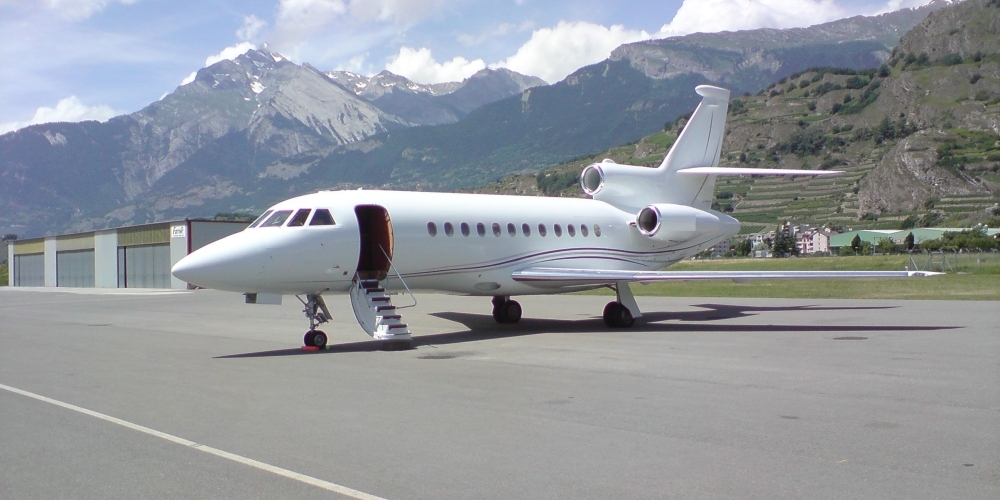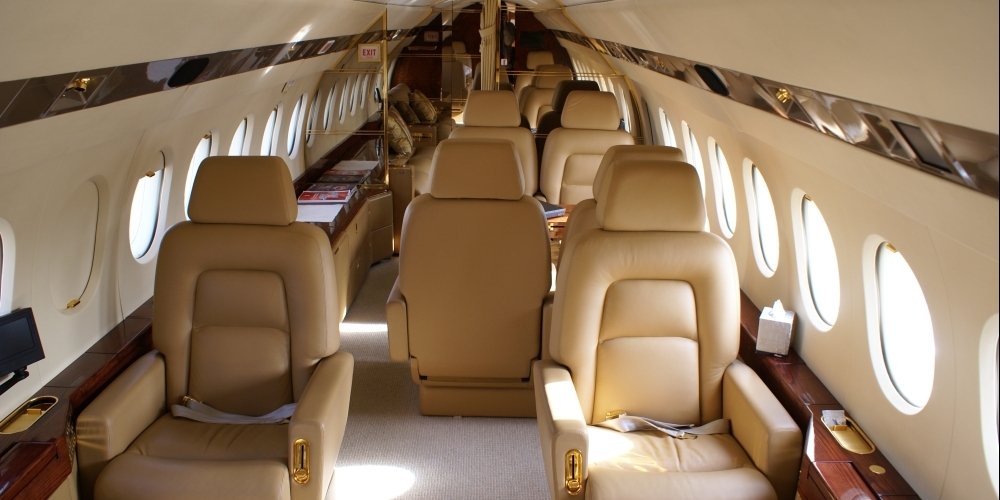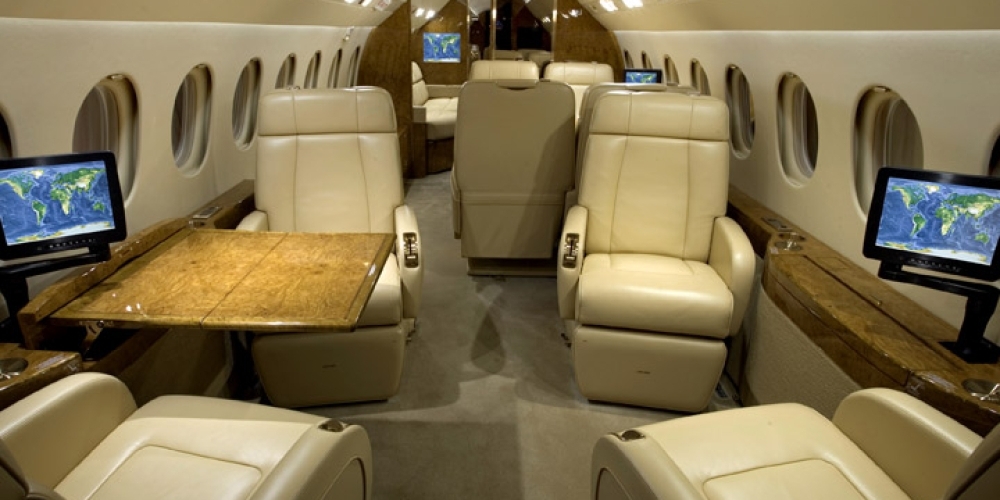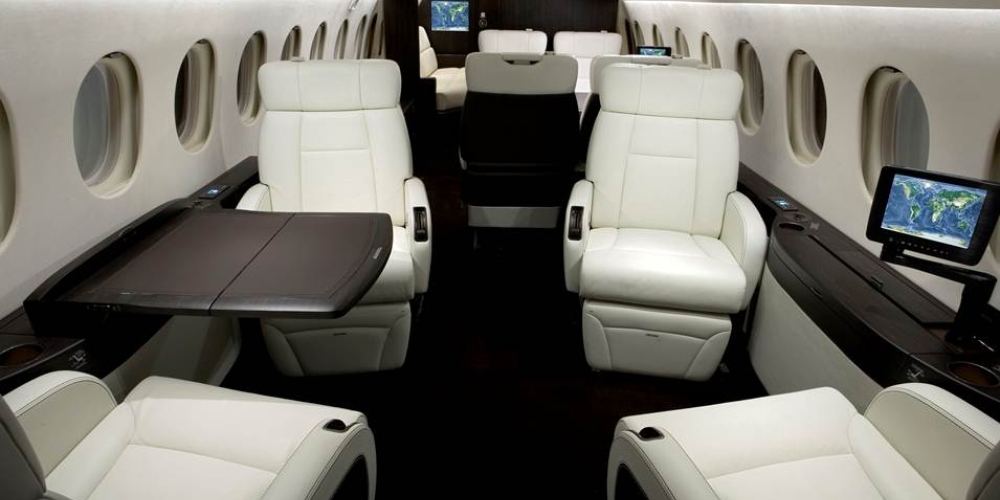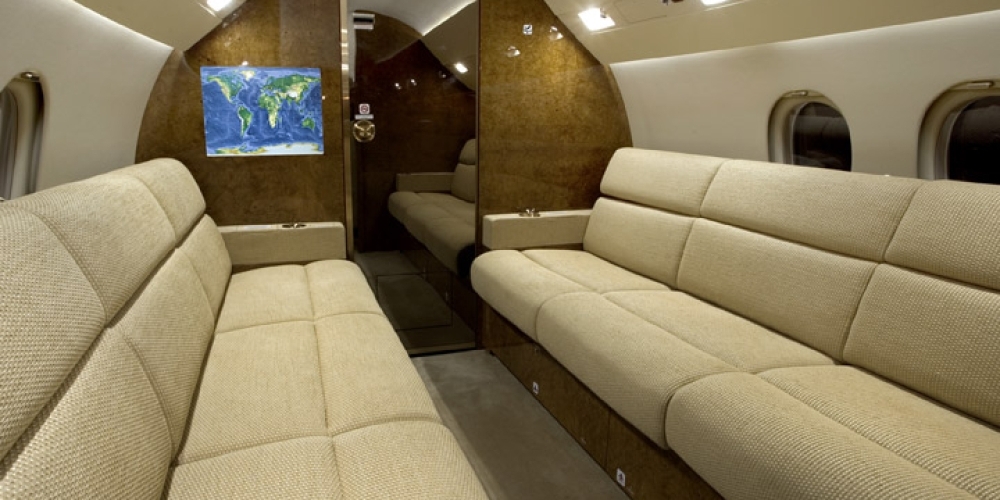 Characteristics of Falcon 900LX
Aircraft type Heavy jet
Flight range 7 650 km (4 755 miles)
Number of seats 8-14
Manufacturer Dassault Aviation
Cruising air speed 850 km/h (528 miles/h)
Luggage compartment volume 3.60 m3 (11.81 ft3)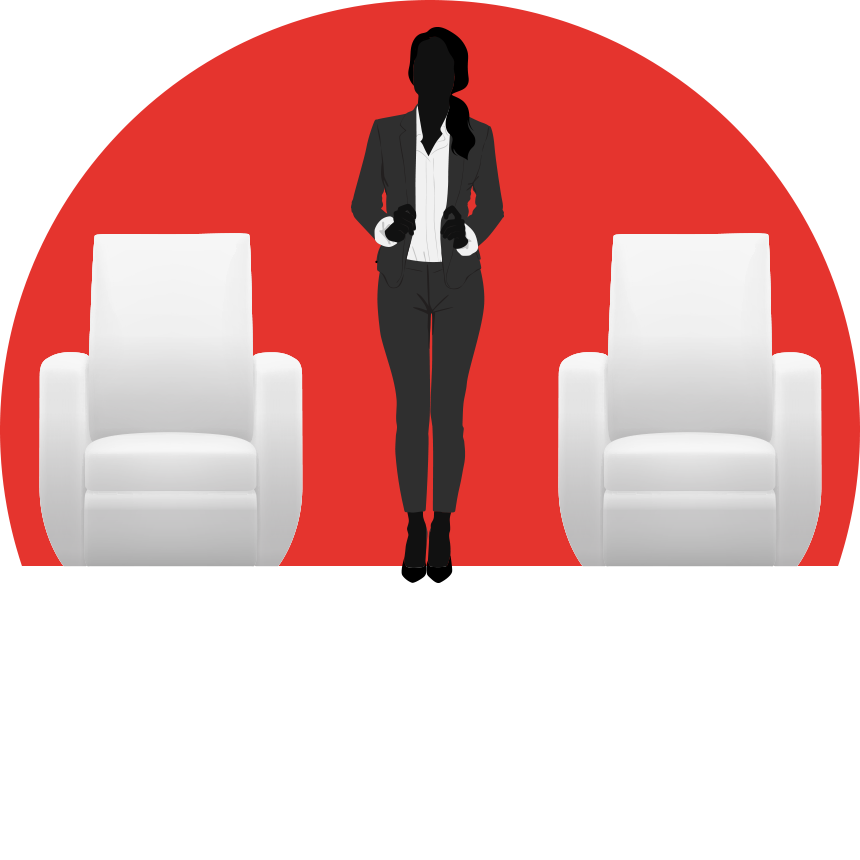 Cabin height 1.88 m (6.17 ft)
Cabin width 2.34m (7.68ft)
Specifications
Flight maximum altitude 15 550 m
Maximum take-off weight 21 900 kg
Cabin length 10.11 m (33.17 ft)
Cabin width 2.34 m (7.68 ft)
Cabin volume 35.80 m3/117.46 ft3
Aircraft length 20.21 m (66.31 ft)
Aircraft height 7.55 m (24.77 ft)
Wing span 19.33 m (63.42 ft)
Engine manufacturer< Honeywell
Flight range Falcon 900LX
Move the marker
and place it onto any town to see the destinations reachable by the chosen jet..
От загруженности самолета зависит расстояние, которое он сможет преодолеть без дозаправки. Для получения более точной информации о дальности полета, укажите предполагаемое количество пассажиров.