Falcon 900B
Бизнес-лайнер Falcon 900B стал модификацией сразу двух самолетов: Falcon 50 и Falcon 900. По сравнению с первым он получил более длинный фюзеляж большого сечения. От второго же его отличают более мощные двигатели TFE731-5BR-1C (которых, кстати, установлено три единицы), возможность посадки по II категории и эксплуатации с грунтовых аэродромов. Данная модель от французского концерна Dassault Aviation была представлена в 1992 году, а сертифицирована годом ранее. За счет обновленных двигателей лайнер получил несколько улучшенные летные характеристики и большую дальность полета. Максимальное расстояние, которое он может преодолеть, составляет 7,4 тысячи километров. При этом джет способен развить крейсерскую скорость до 926 км/ч. В салоне Falcon 900B можно с комфортом разместить от 12 до 14 пассажиров.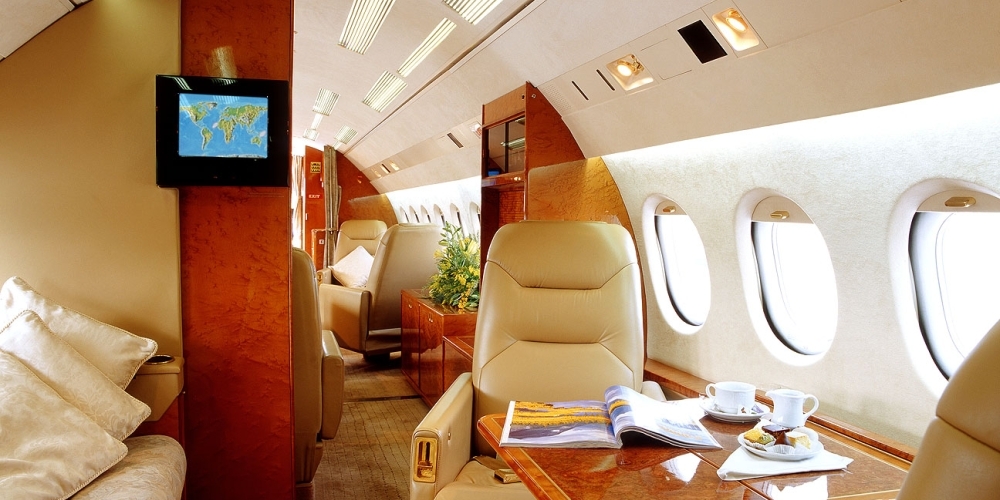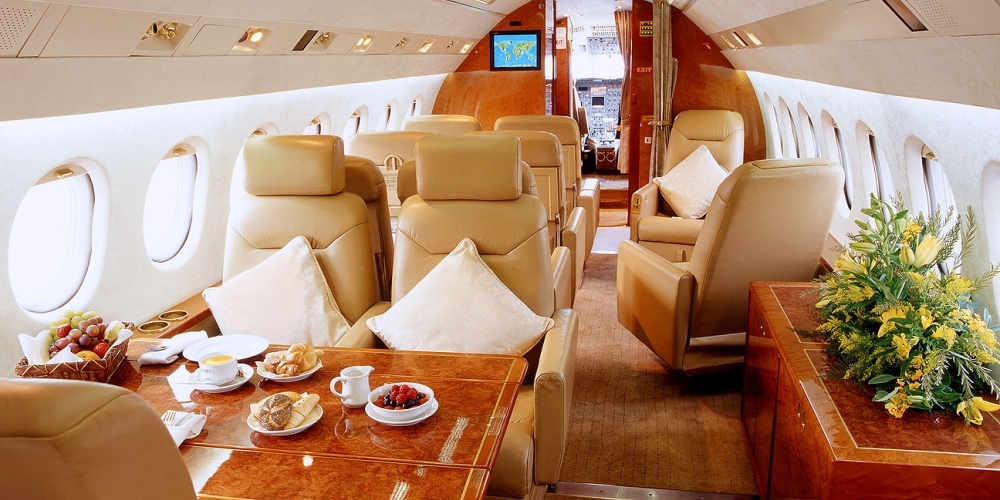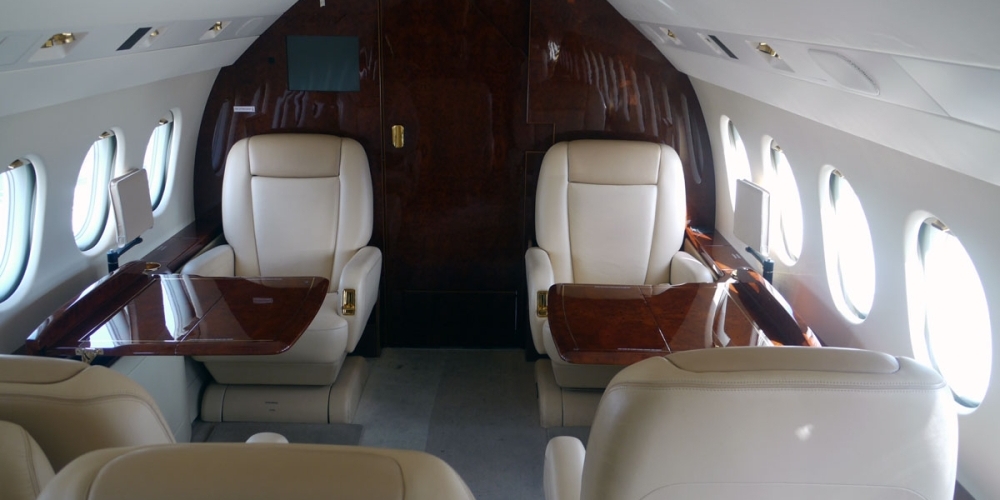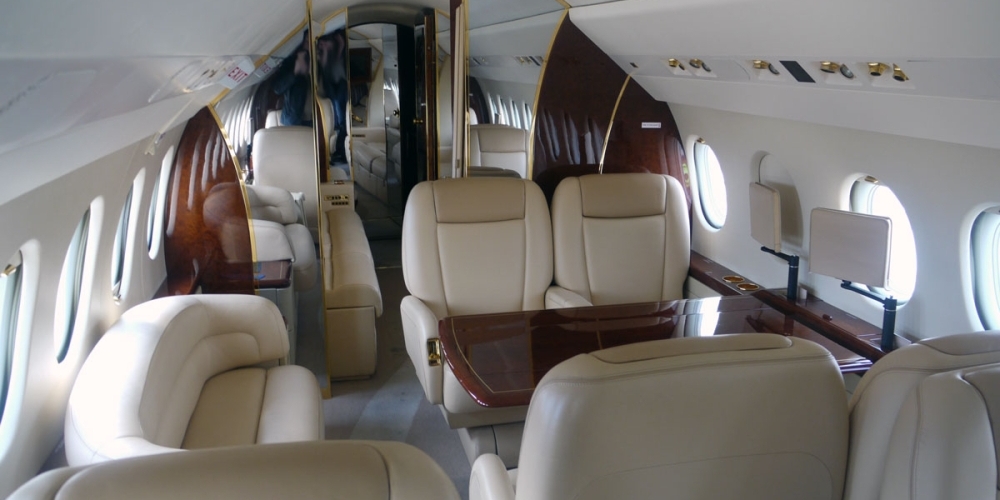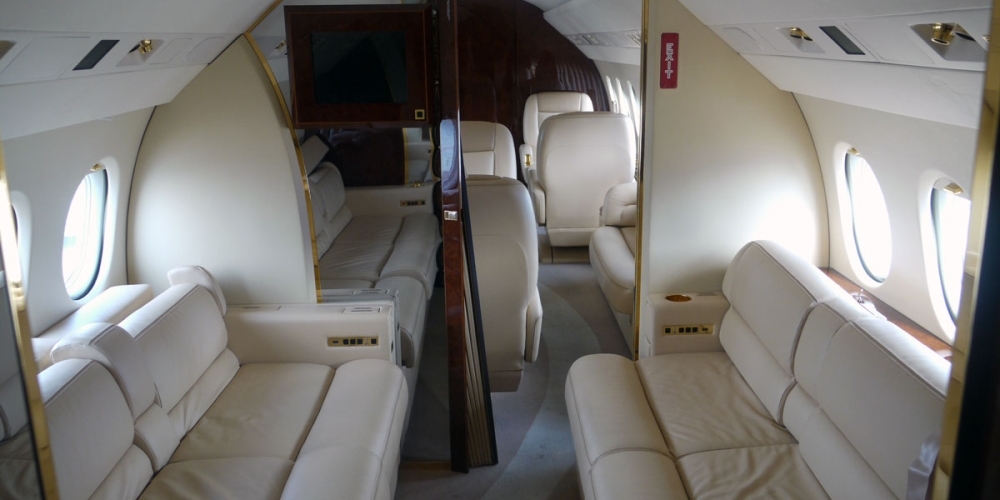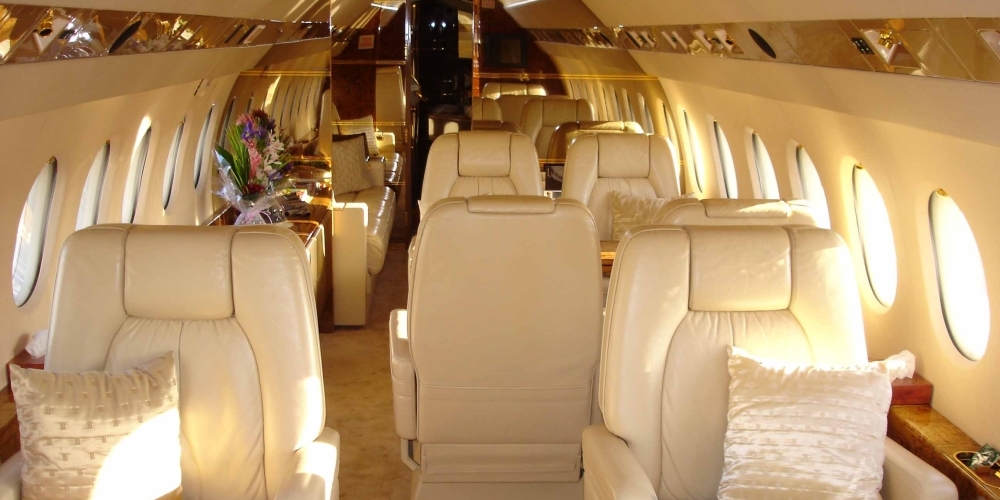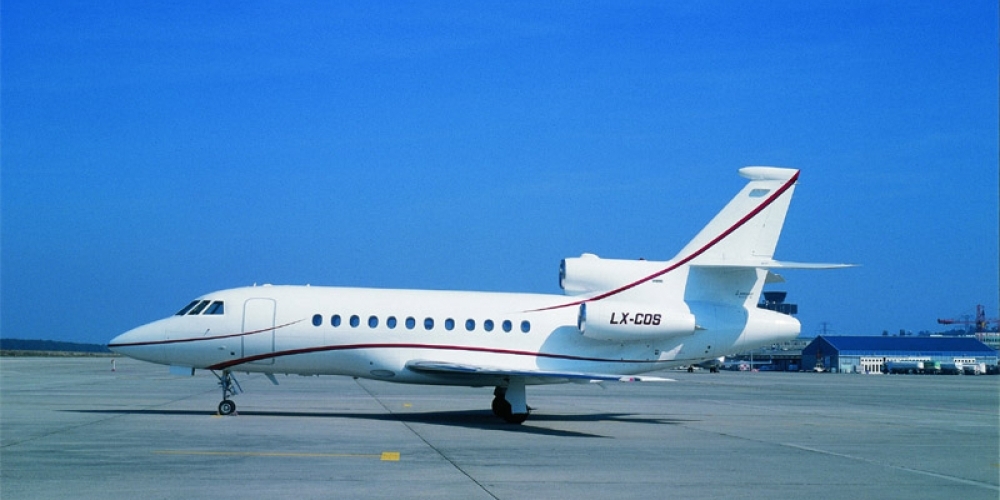 Characteristics of Falcon 900B
Aircraft type Heavy jet
Flight range 6 968 km (4 331 miles)
Number of seats 12-14
Manufacturer Dassault Aviation
Cruising air speed 926 km/h (576 miles/h)
Luggage compartment volume 3.60 m3 (11.81 ft3)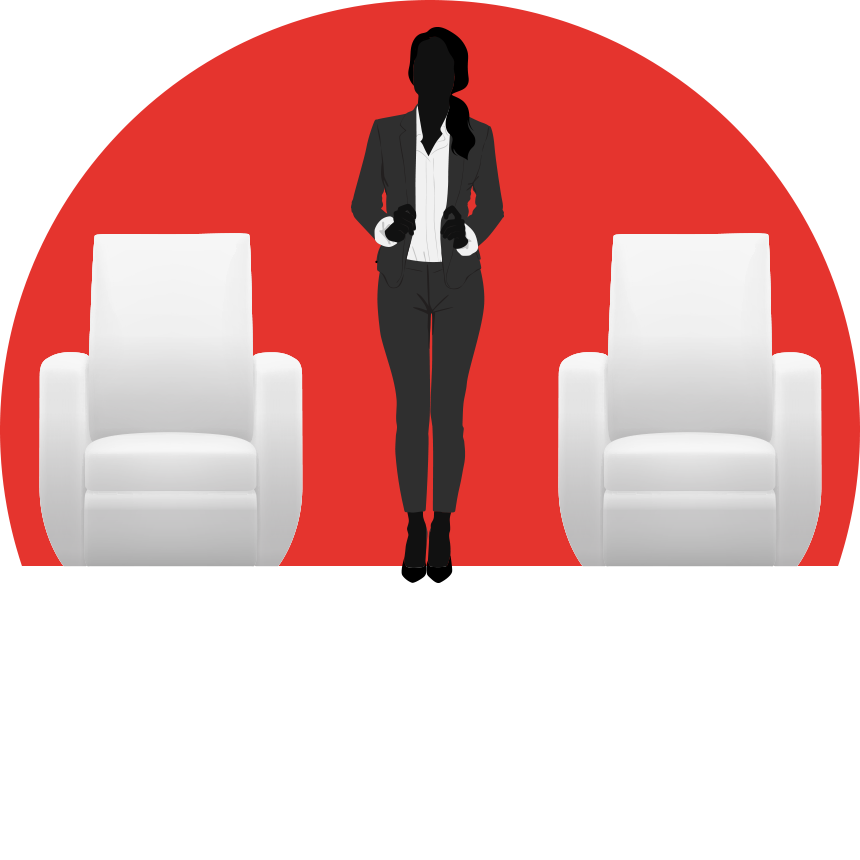 Cabin height 1.88 m (6.17 ft)
Cabin width 2.34m (7.68ft)
Specifications
Flight maximum altitude 15 545 m
Maximum take-off weight 21 092 kg
Cabin length 10.11 m (33.17 ft)
Cabin width 2.34 m (7.68 ft)
Cabin volume 35.88 m3/117.72 ft3
Aircraft length 20.21 m (66.31 ft)
Aircraft height 7.55 m (24.77 ft)
Wing span 19.33 m (63.42 ft)
Engine manufacturer< Honeywell
Flight range Falcon 900B
Move the marker
and place it onto any town to see the destinations reachable by the chosen jet..
От загруженности самолета зависит расстояние, которое он сможет преодолеть без дозаправки. Для получения более точной информации о дальности полета, укажите предполагаемое количество пассажиров.