Embraer Praetor 600
Embraer Praetor 600 позиционируется как один из самых скоростных джетов в пределах своего класса. Создан на основе Legacy 450, выигрывает у прототипа за счет дополнительных баков для топлива, увеличенной мощности двигателя, повышения комфортабельности, модернизированных крыльев. Восьмиметровая кабина, рассчитанная на 12 пассажиров, оборудована максимально удобными сиденьями. Интерьер классический, для оформления использованы кожа, шелк, шерсть, углепластик, камень. Высота салона стандартная – 1 м 83 см, ширина чуть более 2 м. Самолет способен преодолеть без посадок более чем 7000 км. В своем классе super-midsize является одним из самых дальних. Еще одно его существенное достоинство – подавление проявлений турбулентности, что обеспечивает полный комфорт в процессе полета. Система управления электродистанционная, она позволяет снизить нагрузку на пилотов. Благодаря сниженной потребности в плане длины полосы взлета и посадки, выбор воздушных портов значительно увеличивается. Для взлета модели достаточно полосы на 1 км 350 м.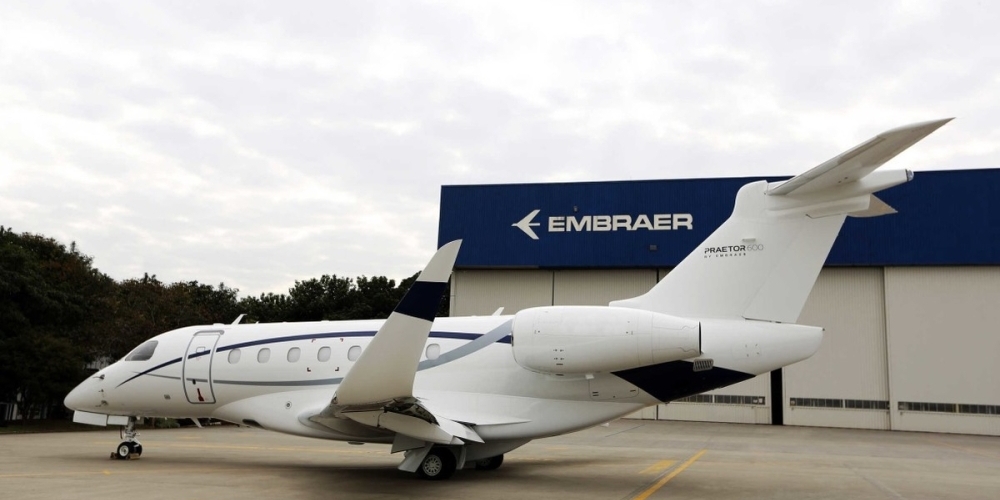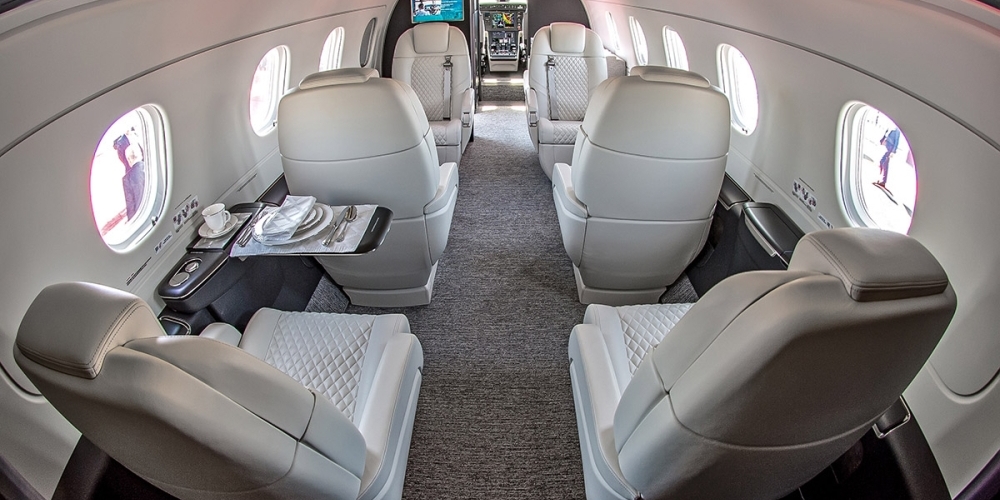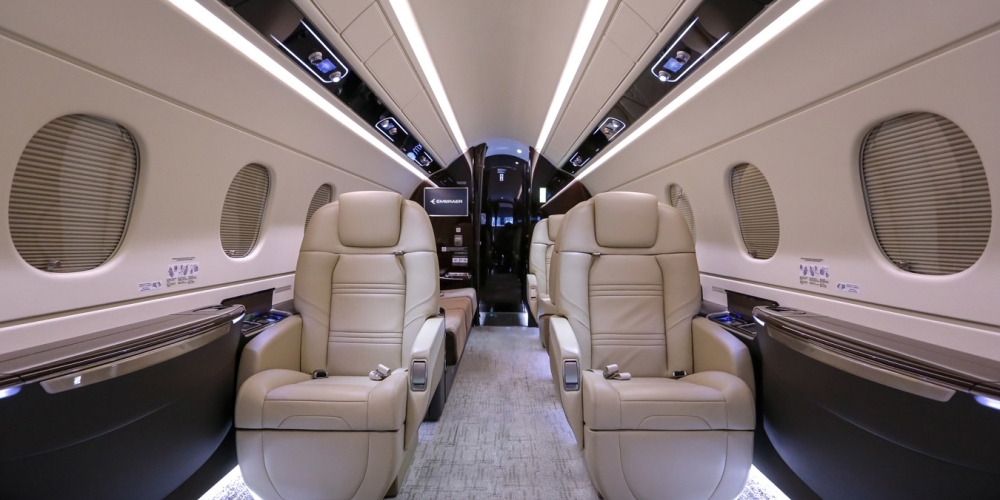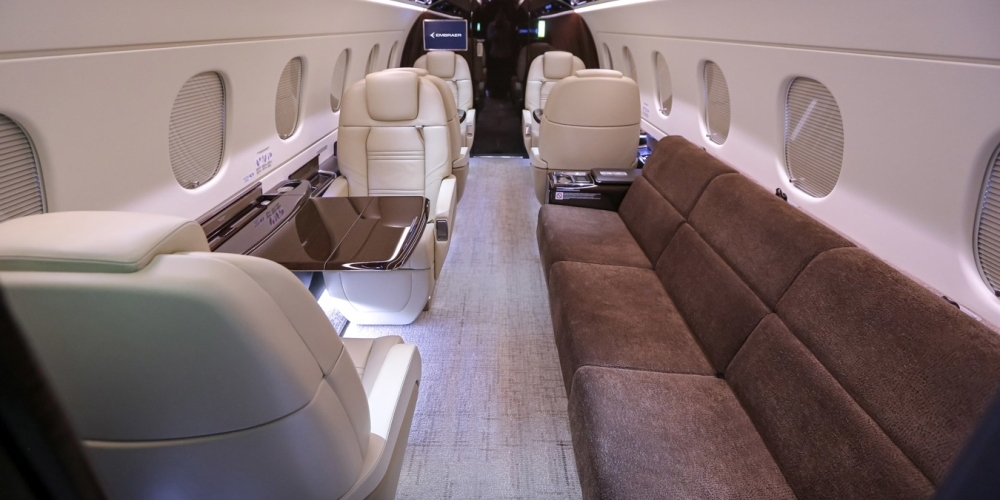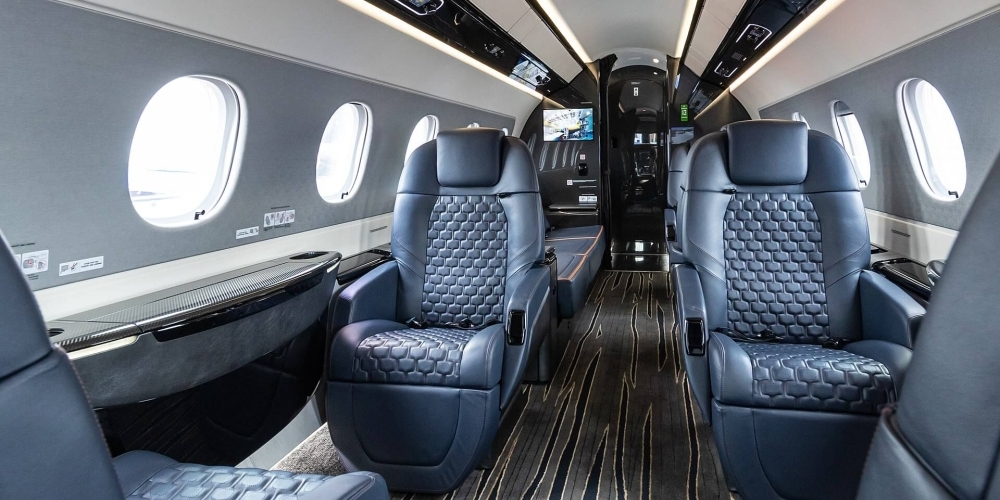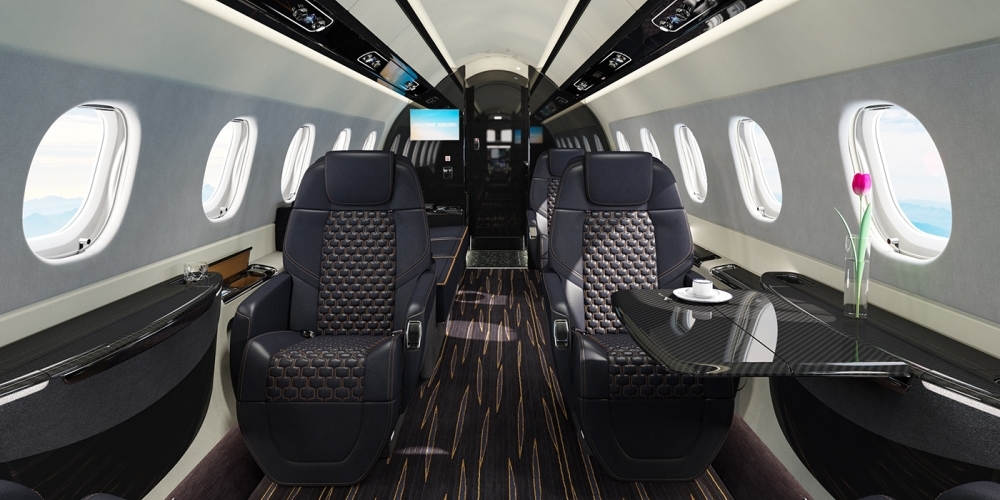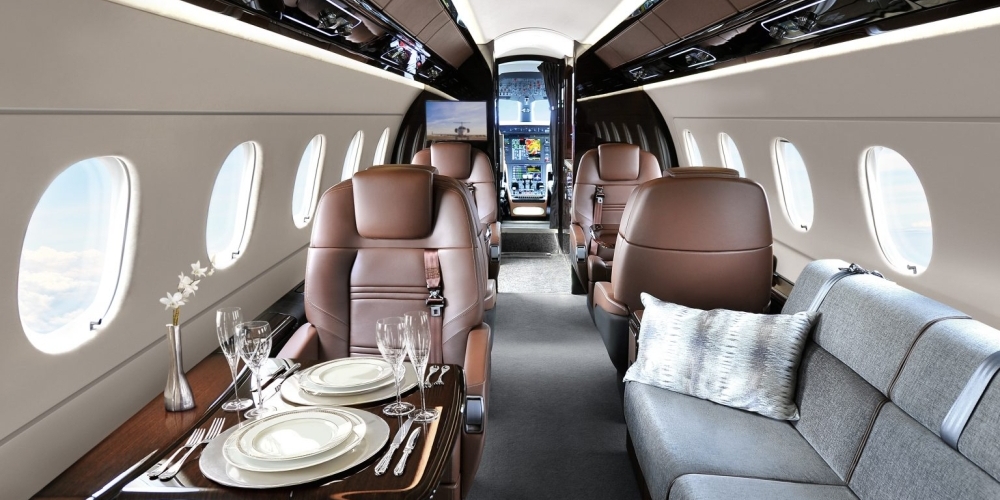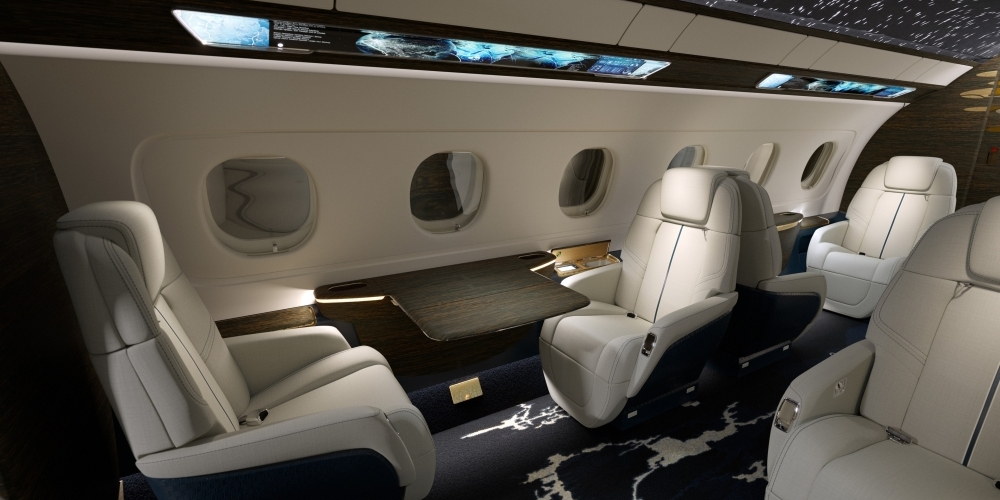 Characteristics of Embraer Praetor 600
Aircraft type Midsize jet
Flight range 7 223 km (4 489 miles)
Number of seats 8-12
Manufacturer Embraer
Cruising air speed 881 km/h (548 miles/h)
Luggage compartment volume 4.39 m3 (14.40 ft3)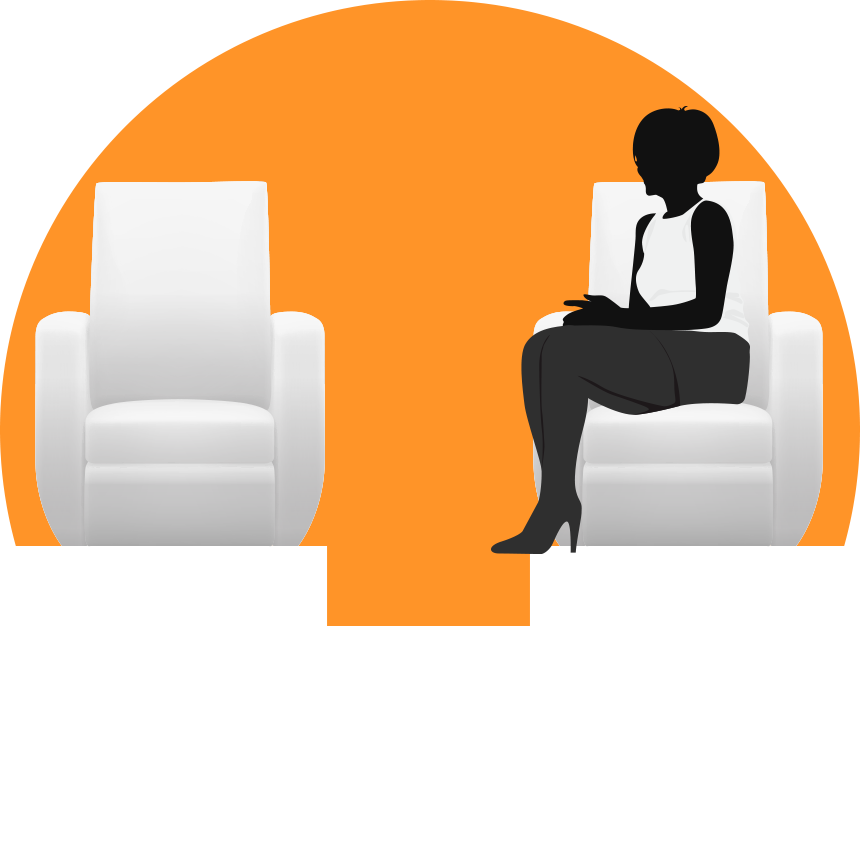 Cabin height 1.83 m (6.00 ft)
Cabin width 2.08m (6.82ft)
Specifications
Flight maximum altitude 13 716 m
Maximum take-off weight 19 440 kg
Cabin length 8.20 m (26.90 ft)
Cabin width 2.08 m (6.82 ft)
Cabin volume 31.21 m3/102.40 ft3
Aircraft length 20.74 m (68.05 ft)
Aircraft height 6.41 m (21.03 ft)
Wing span 21.50 m (70.54 ft)
Engine manufacturer< Honeywell
Flight range Embraer Praetor 600
Move the marker
and place it onto any town to see the destinations reachable by the chosen jet..
От загруженности самолета зависит расстояние, которое он сможет преодолеть без дозаправки. Для получения более точной информации о дальности полета, укажите предполагаемое количество пассажиров.