Falcon 2000EX
Falcon 2000EX EASy – бизнес-джет французской компании Dassault Aviation с усовершенствованной системой авионики. Относится к большим реактивным самолетам, вмещающим небольшое количество пассажиров – от 8 до 12 человек. Отлично подходит для ведения деловых переговоров. Дальность перелета без дозаправки равна 6375 км, что дает возможность без пересадок путешествовать, к примеру, из Москвы в Дубаи. Повышенная скорость и экономичное потребление топлива делают данную модель выгодной для аренды и повышают ее популярность среди корпоративных и частных клиентов. Авиалайнер имеет оригинальный и просторный салон, достаточно высокий потолок (1,88 см) и комфортабельные сидения, которые при необходимости трансформируются в спальные места. На борту есть все, что нужно для комфортного полета: туалет, кухня, зоны отдыха и работы, доступ в интернет и современные медиа-системы.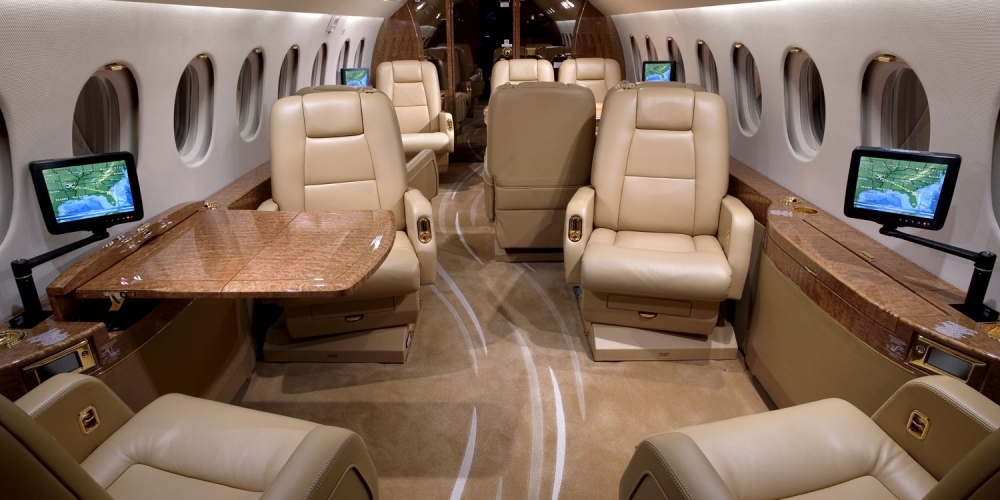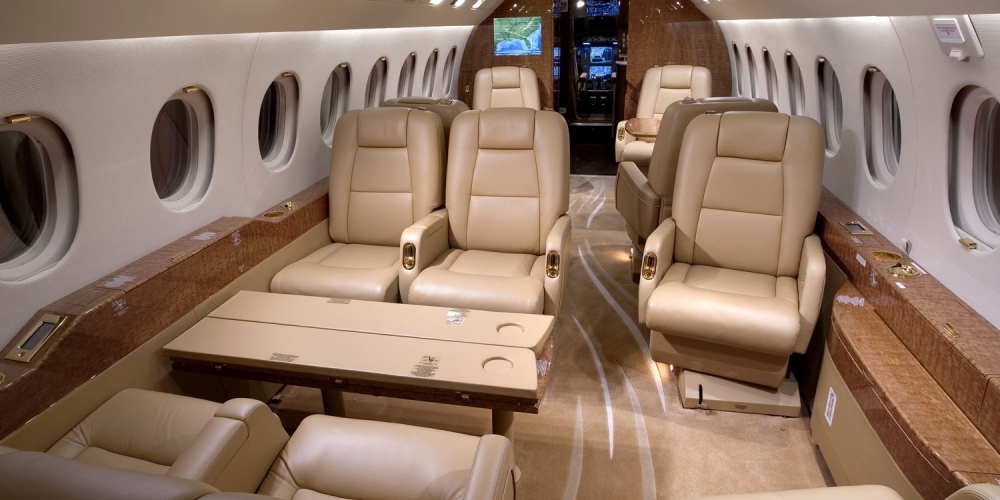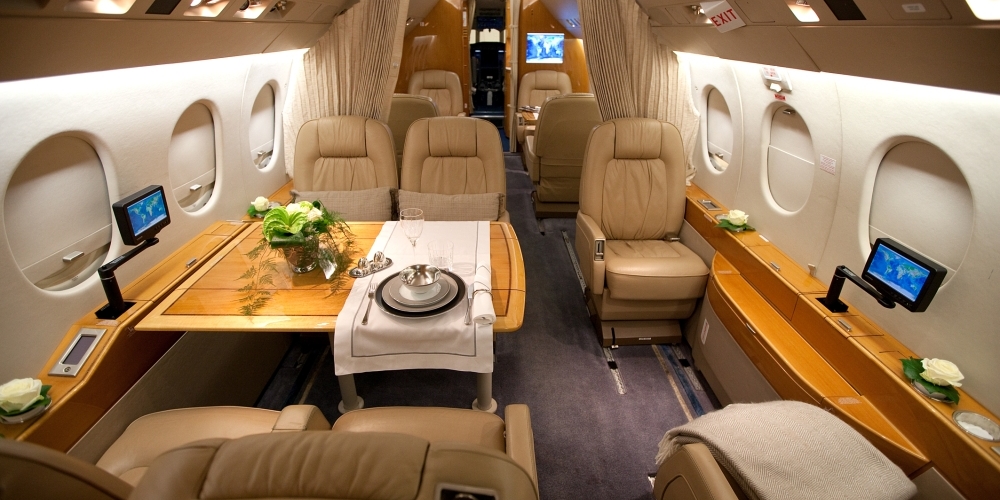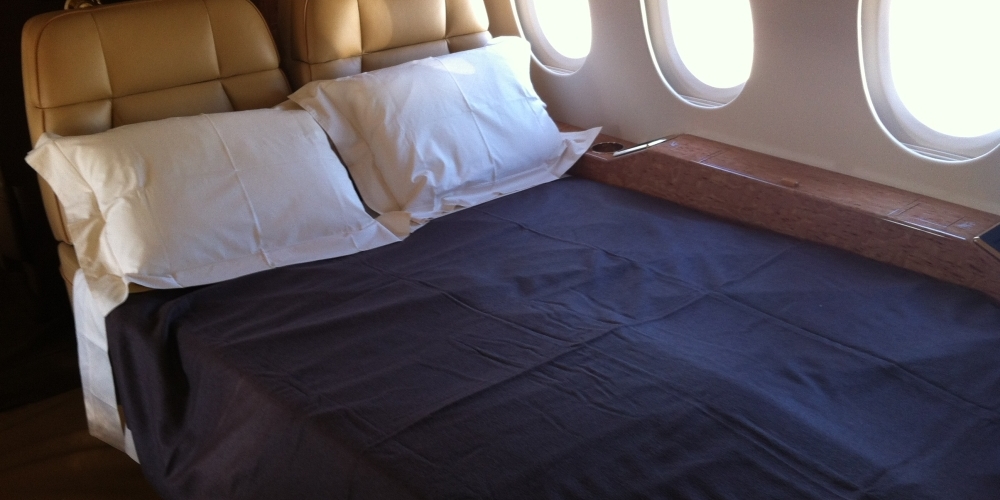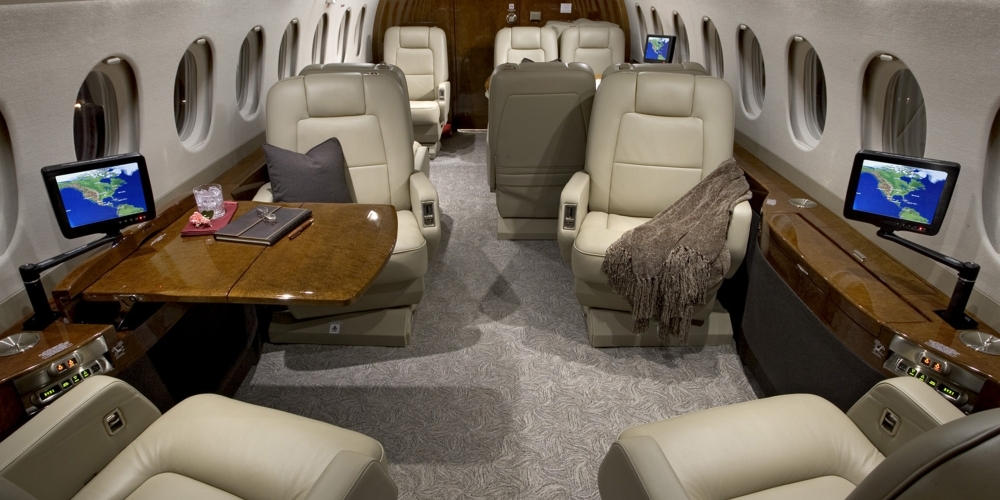 Characteristics of Falcon 2000EX
Aircraft type Heavy jet
Flight range 6 375 km (3 962 miles)
Number of seats 8-12
Manufacturer Dassault Aviation
Cruising air speed 850 km/h (528 miles/h)
Luggage compartment volume 3.70 m3 (12.14 ft3)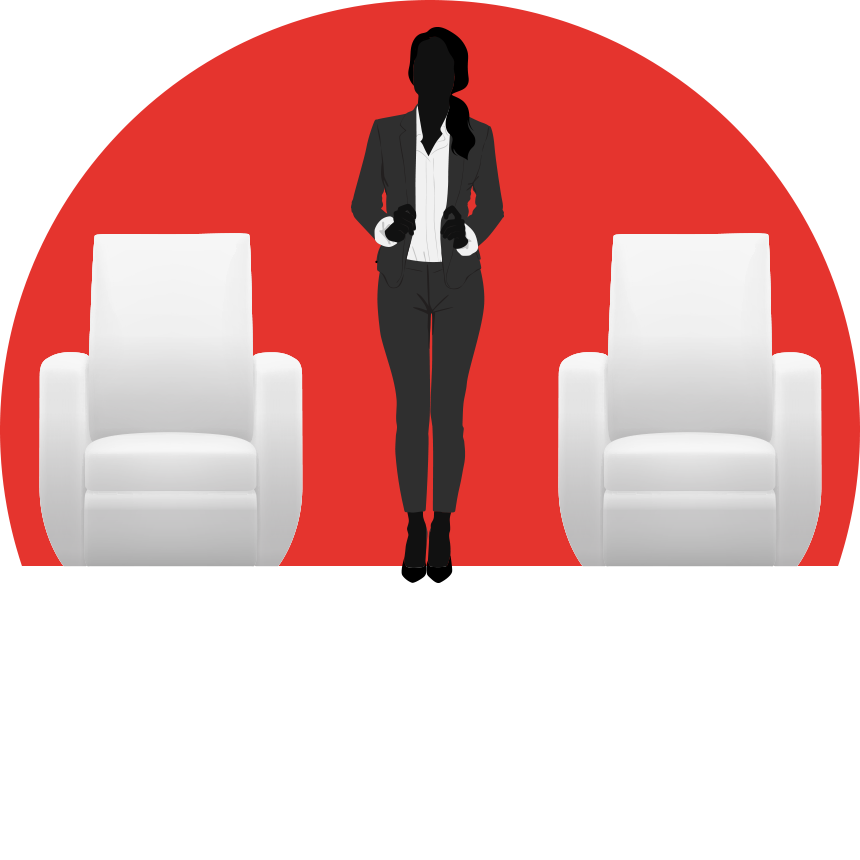 Cabin height 1.88 m (6.17 ft)
Cabin width 2.34m (7.68ft)
Specifications
Flight maximum altitude 14 321 m
Maximum take-off weight 19 142 kg
Cabin length 7.98 m (26.18 ft)
Cabin width 2.34 m (7.68 ft)
Cabin volume 29.00 m3/95.15 ft3
Aircraft length 20.23 m (66.37 ft)
Aircraft height 7.06 m (23.16 ft)
Wing span 19.33 m (63.42 ft)
Engine manufacturer< Pratt&Whitney
Flight range Falcon 2000EX
Move the marker
and place it onto any town to see the destinations reachable by the chosen jet..
От загруженности самолета зависит расстояние, которое он сможет преодолеть без дозаправки. Для получения более точной информации о дальности полета, укажите предполагаемое количество пассажиров.