Challenger 601
Авиалайнер Challenger 601 – большой бизнес-джет, выпущенный компанией Bombardier Aerospace (Канада) и рассчитанный на интерконтинентальные перелеты. Дальность полета лайнера составляет 6,3 тысячи километров. История линейки берет начало еще в 1976-м году. Как для своего класса, модель обладает оптимальными летными характеристиками. На ее борту можно комфортно расположить от 6-ти до 12-ти пассажиров. В салоне предусмотрены устройства связи и другие системы. Уровень обустройства, который постоянно совершенствуется специалистами, подойдет для VIP-пассажиров. В Challenger 601 оборудованы мягкие кресла, столики и другие удобства. Высота в 1,85 метра позволяет людям со среднестатистическим ростом удобно передвигаться по салону. На протяжении всего полета остается открытым багажное отделение, из которого в любой момент можно взять необходимые вещи.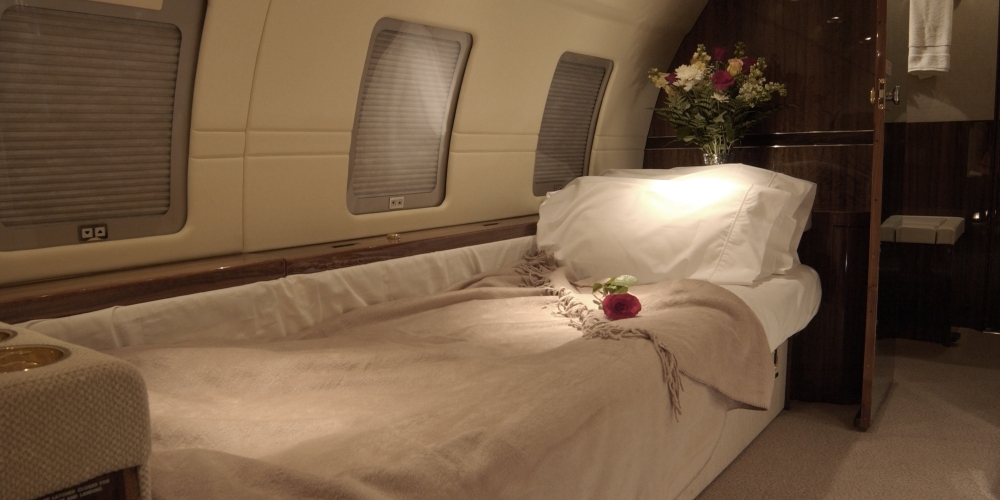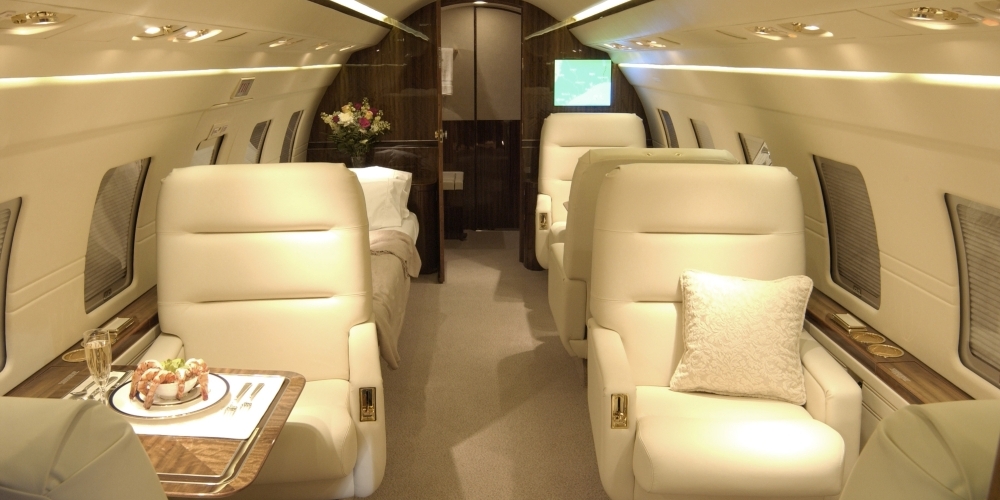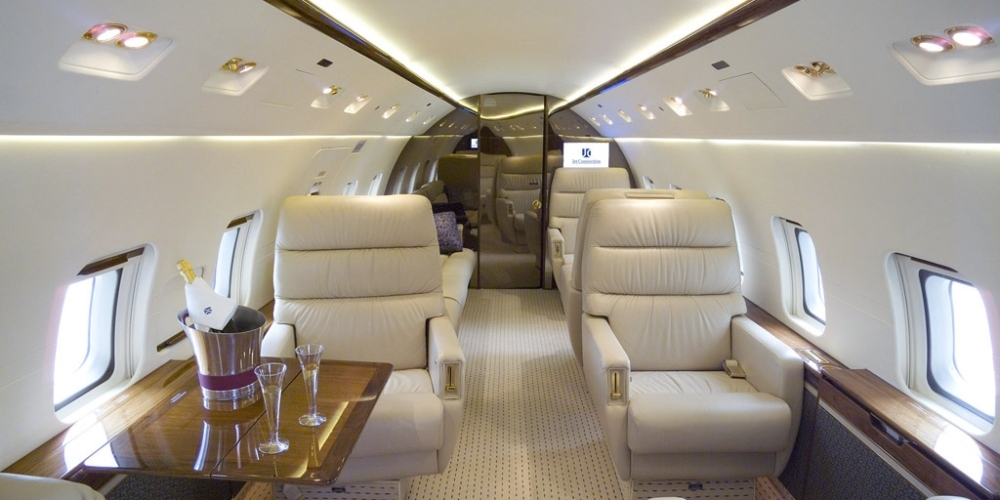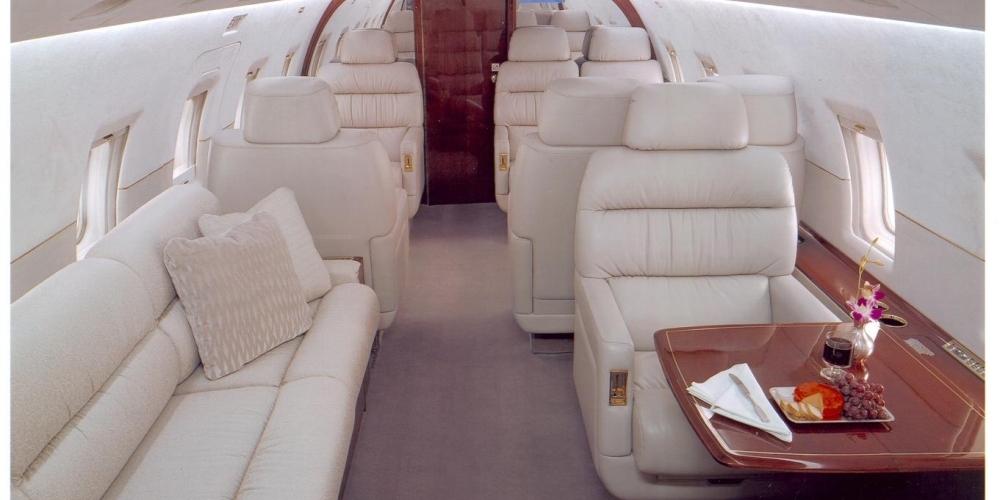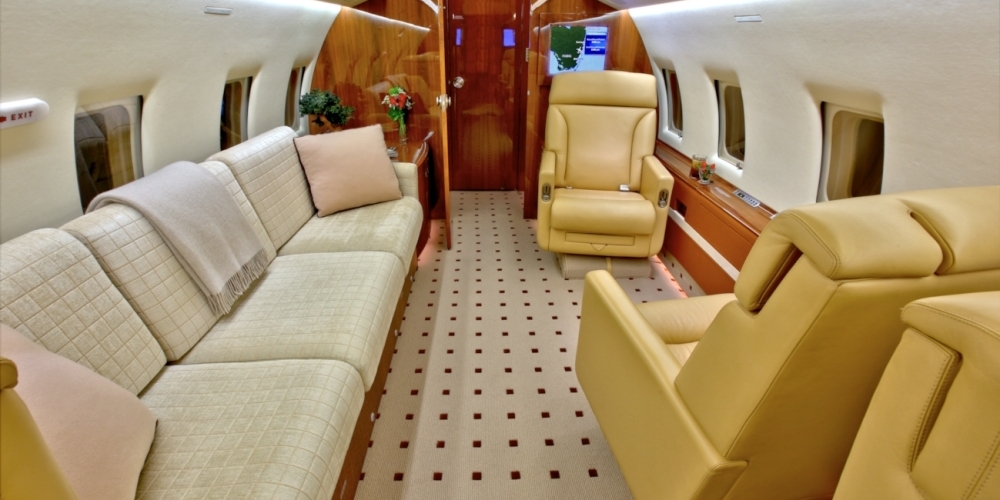 Characteristics of Challenger 601
Aircraft type Heavy jet
Flight range 6 232 km (3 873 miles)
Number of seats 9-11
Manufacturer Bombardier Aerospace
Cruising air speed 850 km/h (528 miles/h)
Luggage compartment volume 3.20 m3 (10.50 ft3)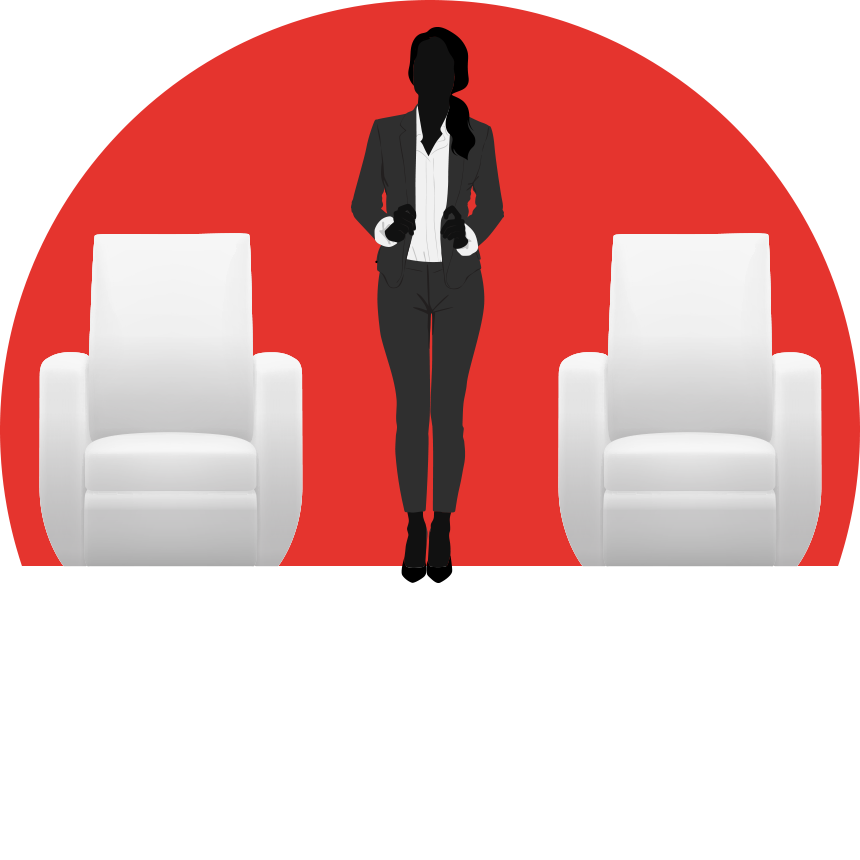 Cabin height 1.85 m (6.07 ft)
Cabin width 2.49m (8.17ft)
Specifications
Flight maximum altitude 12 500 m
Maximum take-off weight 19 550 kg
Cabin length 7.77 m (25.49 ft)
Cabin width 2.49 m (8.17 ft)
Cabin volume 32.00 m3/104.99 ft3
Aircraft length 20.85 m (68.41 ft)
Aircraft height 6.30 m (20.67 ft)
Wing span 19.61 m (64.34 ft)
Engine manufacturer< General Electric
Flight range Challenger 601
Move the marker
and place it onto any town to see the destinations reachable by the chosen jet..