Gulfstream G650
Gulfstream G650 сочетает в себе лучшие технические характеристики и большой дополнительный функционал. Это первый самолет бренда с электродистанционной системой управления. Мощный двигатель модели позволяет быстро набирать скорость и подниматься на воздух за считанные минуты. Авиалайнер способен совершать полеты дальностью до 12964 км при скорости до 904 км/ч. Может использоваться в аэропортах со сложными условиями. Самолет вмещает до 19 пассажиров, они свободно могут передвигаться по салону и заниматься своими делами. По сравнению с предыдущей версией салон стал выше и шире. Конфигурация зависит от назначения: для отдыха, развлечений или совещаний. За счет низкой барометрической высоты пассажиры остаются энергичными и работоспособными на протяжении всего полета. Иллюминаторы дают возможность наслаждаться комфортным естественным освещением, любоваться миром с высоты и делать лучшие фотографии на протяжении всего путешествия. Gulfstream G650 подойдет для использования частными лицами, представителями бизнеса, политическими кругами и творческой элитой.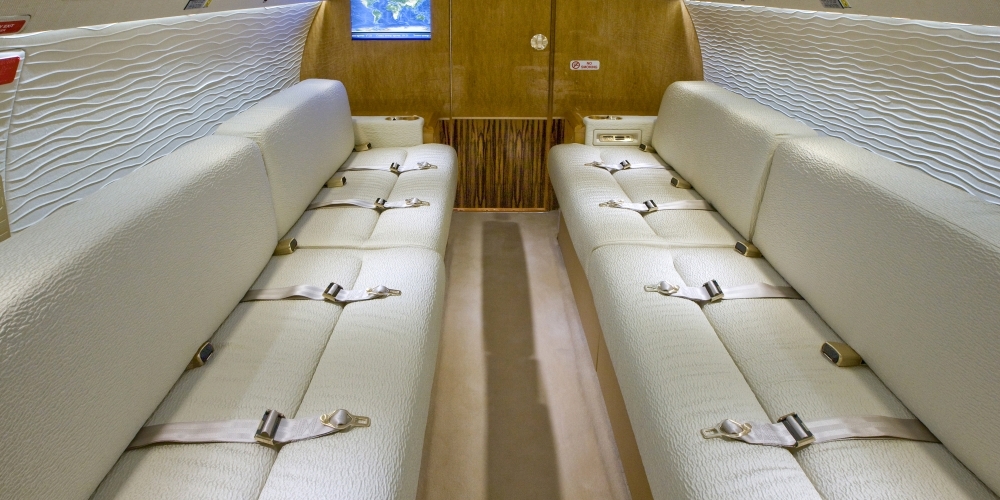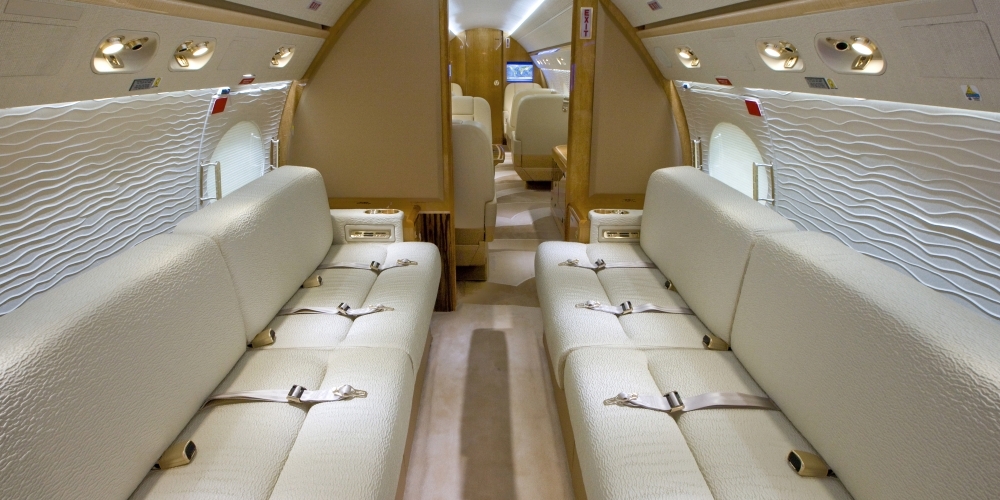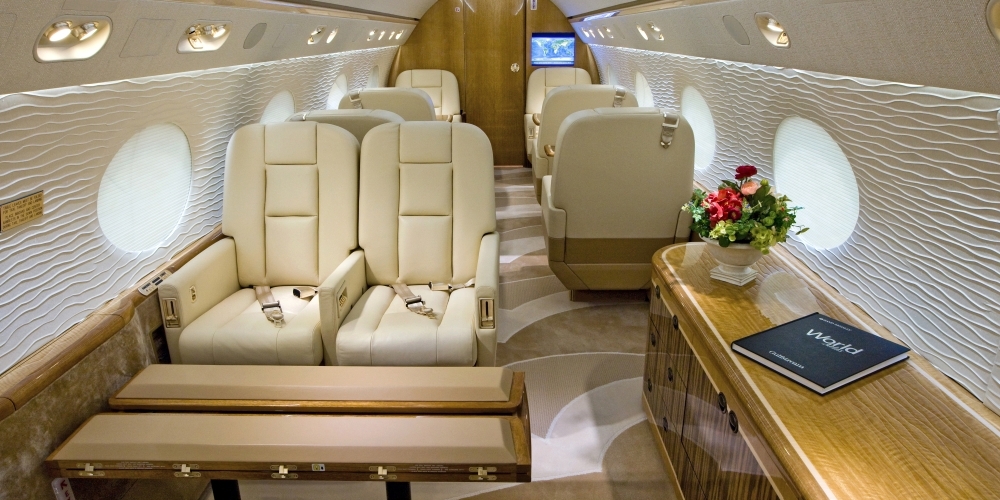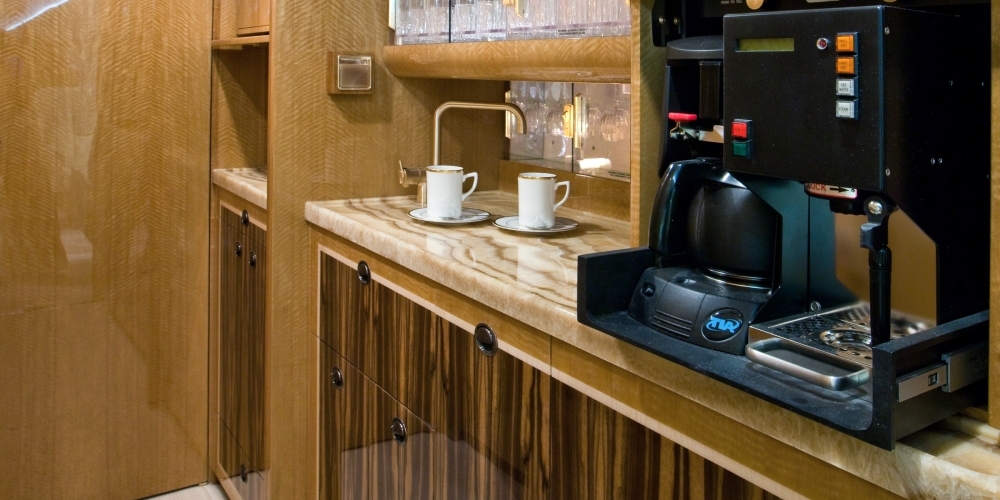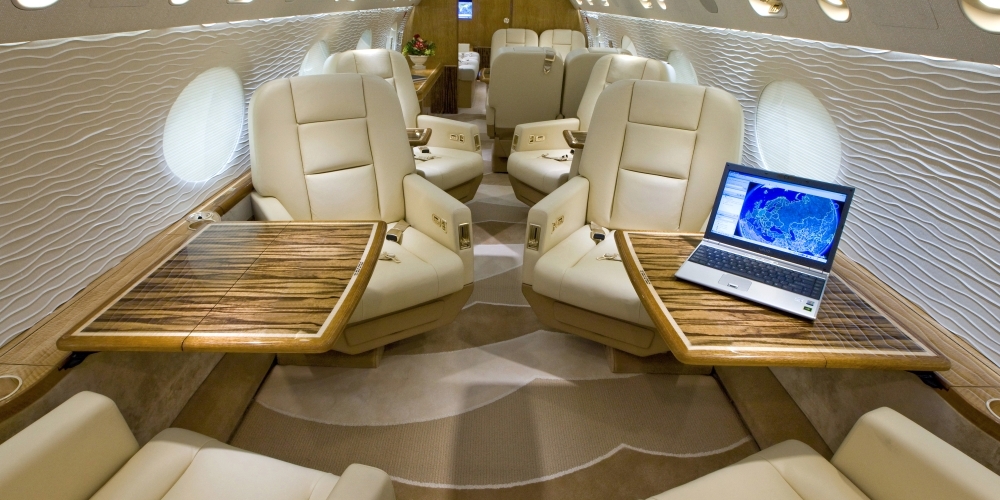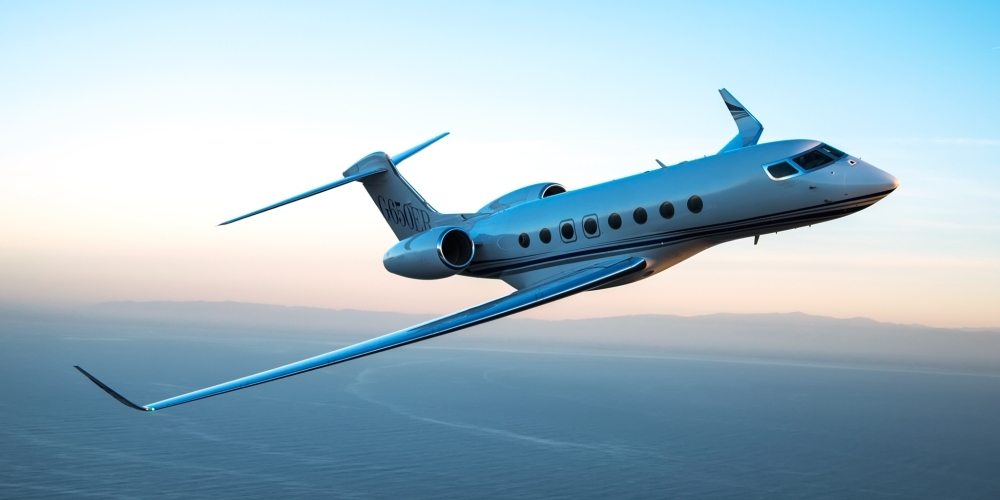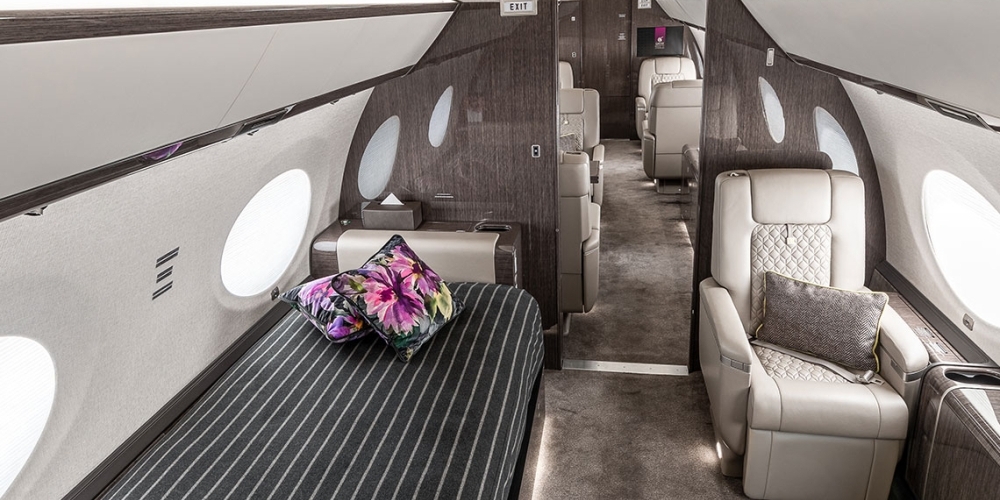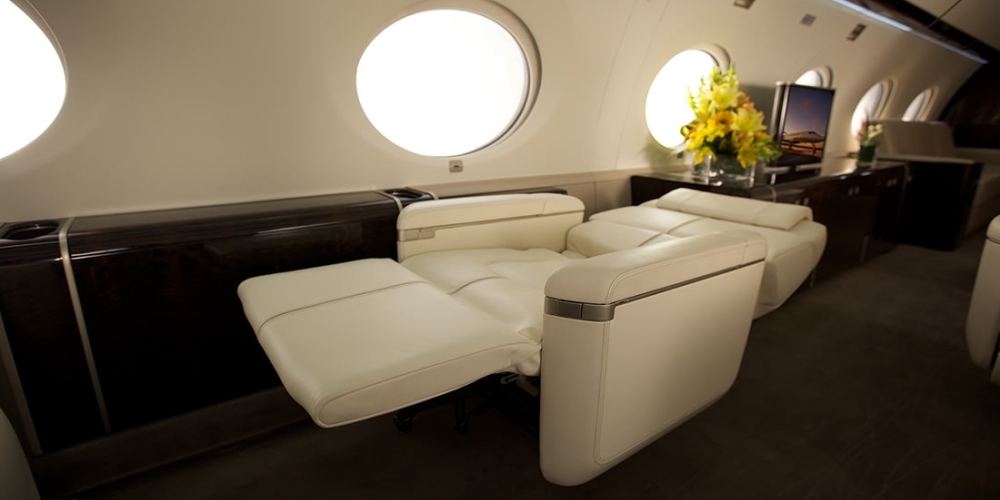 Characteristics of Gulfstream G650
Aircraft type Long-range jet
Flight range 13 108 km (8 147 miles)
Number of seats 12-18
Manufacturer Gulfstream Aerospace
Cruising air speed 904 km/h (562 miles/h)
Luggage compartment volume 5.52 m3 (18.11 ft3)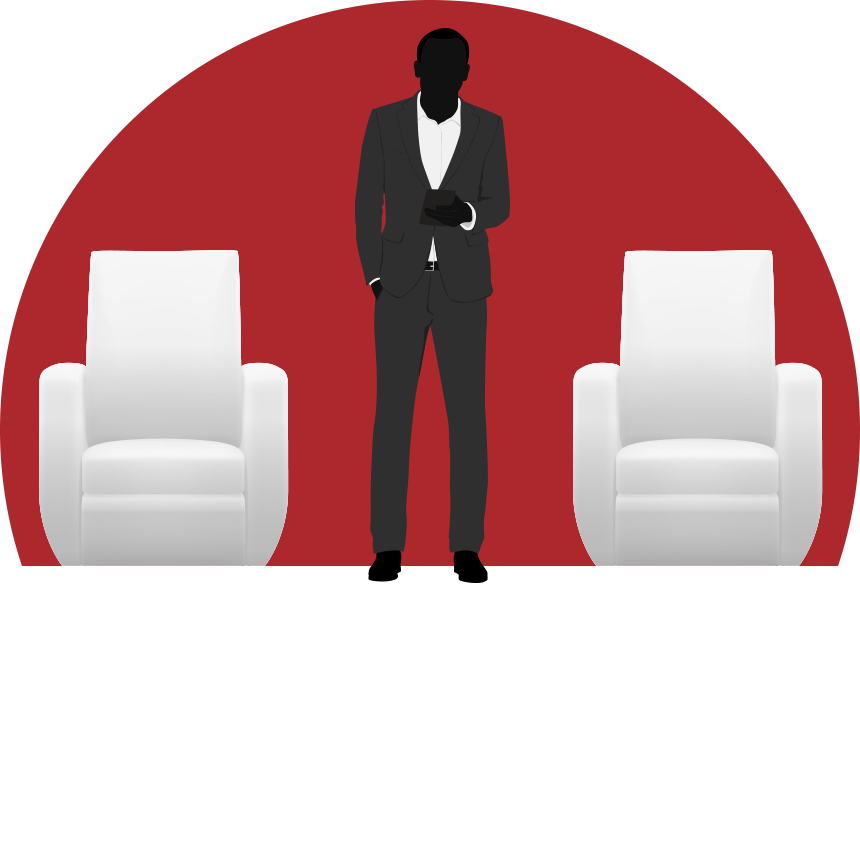 Cabin height 1.95 m (6.40 ft)
Cabin width 2.59m (8.50ft)
Specifications
Flight maximum altitude 15 550 m
Maximum take-off weight 45 178 kg
Cabin length 16.33 m (53.58 ft)
Cabin width 2.59 m (8.50 ft)
Cabin volume 60.54 m3/198.63 ft3
Aircraft length 30.40 m (99.74 ft)
Aircraft height 7.82 m (25.66 ft)
Wing span 30.36 m (99.61 ft)
Engine manufacturer< Rolls-Royce
Flight range Gulfstream G650
Move the marker
and place it onto any town to see the destinations reachable by the chosen jet..
От загруженности самолета зависит расстояние, которое он сможет преодолеть без дозаправки. Для получения более точной информации о дальности полета, укажите предполагаемое количество пассажиров.