Gulfstream G550
Gulfstream G550 с комфортабельными условиями и великолепными параметрами идеально подходит для продолжительных полетов. Благодаря мощному двигателю Rolls-Royce модель быстро набирает скорость и поднимается на воздух. Внутри модель так же элегантна, как и снаружи: 19 пассажирам доступны качественная отделка, кресла с электроприводом и функцией массажа. Всю мебель можно конфигурировать, конструируя зоны для отдыха, работы и развлечений. Медиавозможности самолета позволяют провести время в полете с пользой. Для максимально комфортного перелета внутреннее пространство авиалайнера разделено на 4 зоны со всеми удобствами. Привлекает салон и своими габаритами – здесь могут свободно располагаться люди любого роста. Просторности добавляют большие овальные иллюминаторы, за счет которых обеспечивается качественное естественное освещение. Эти иллюминаторы стали изюминкой модели, из-за них она часто появляется в голливудских фильмах. Gulfstream G550 оснащен системой постоянного обновления воздуха с возможностью регулирования температуры и хорошей шумоизоляцией.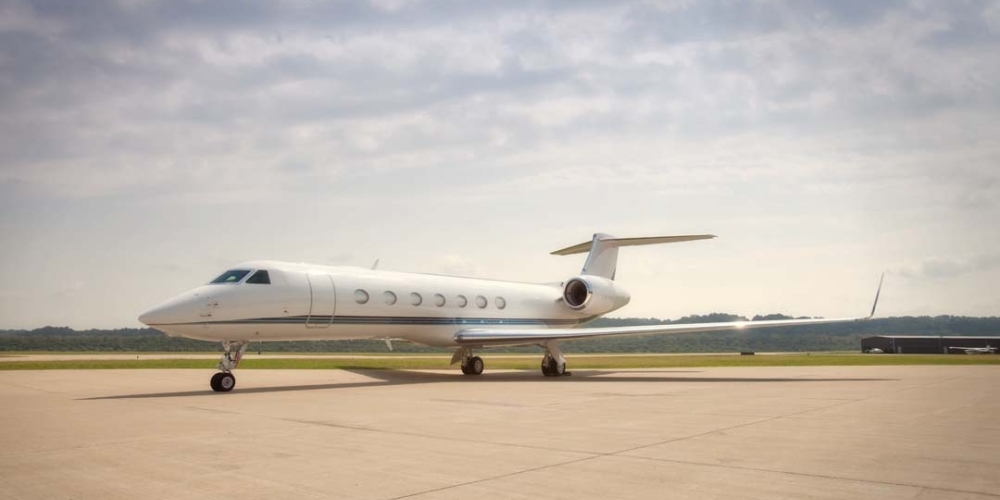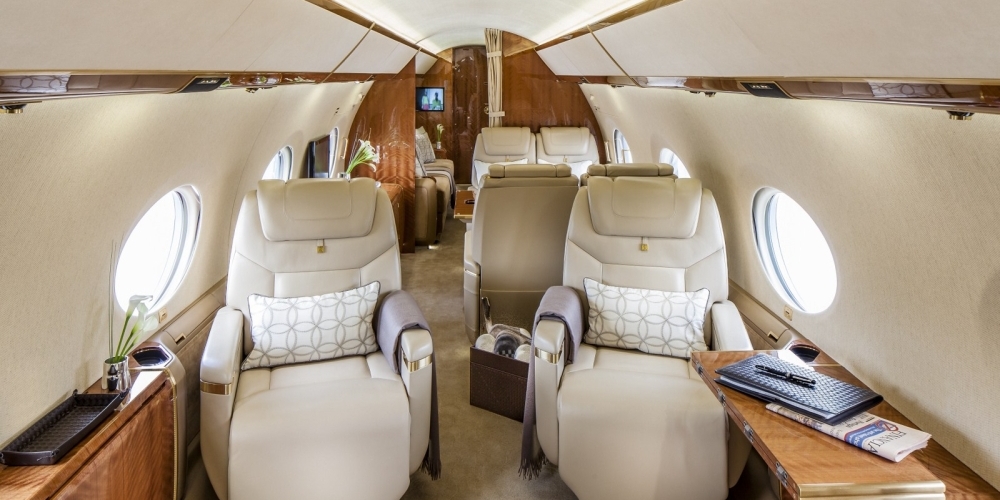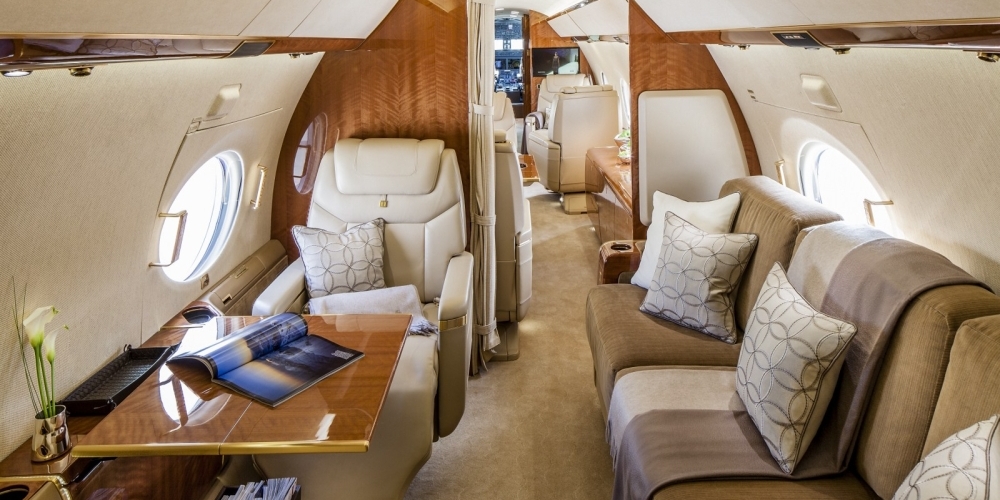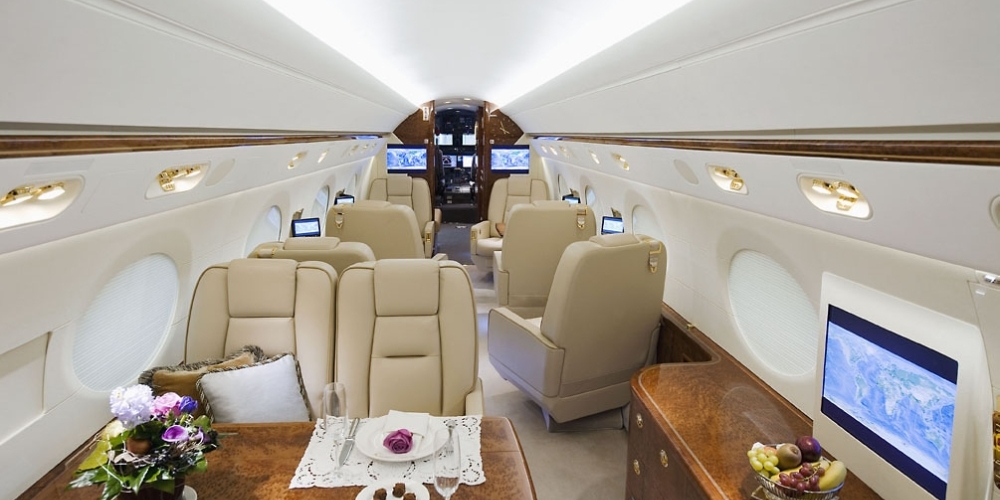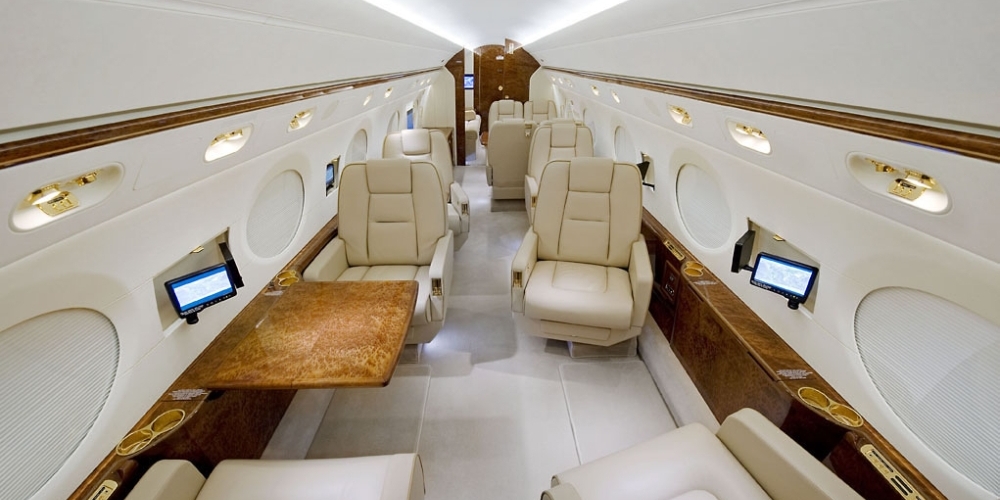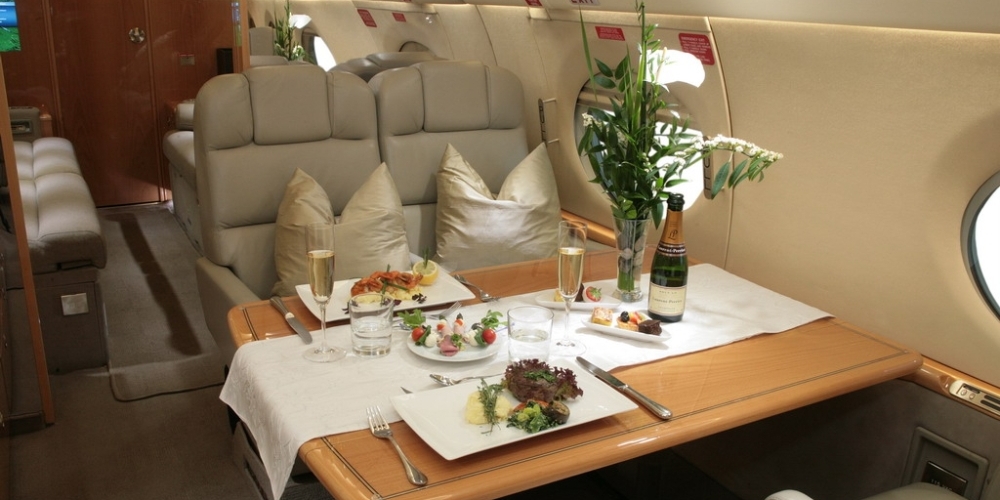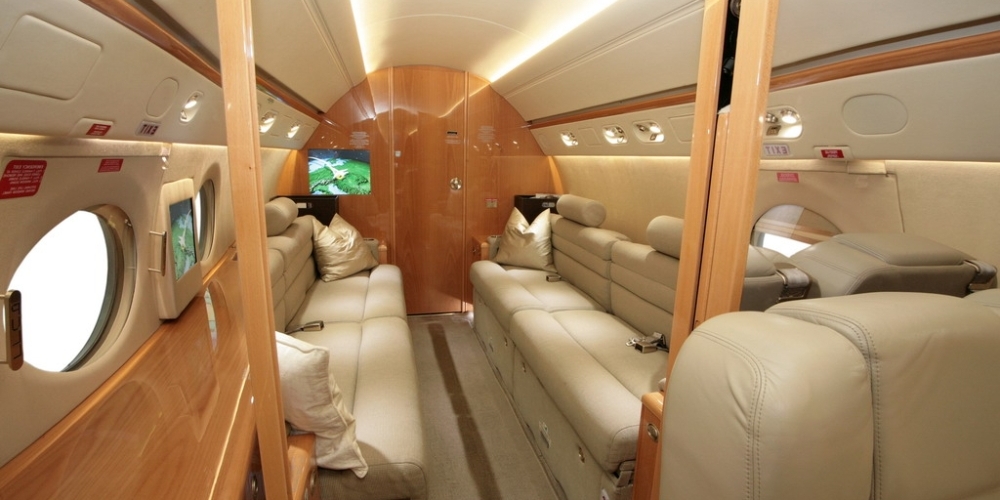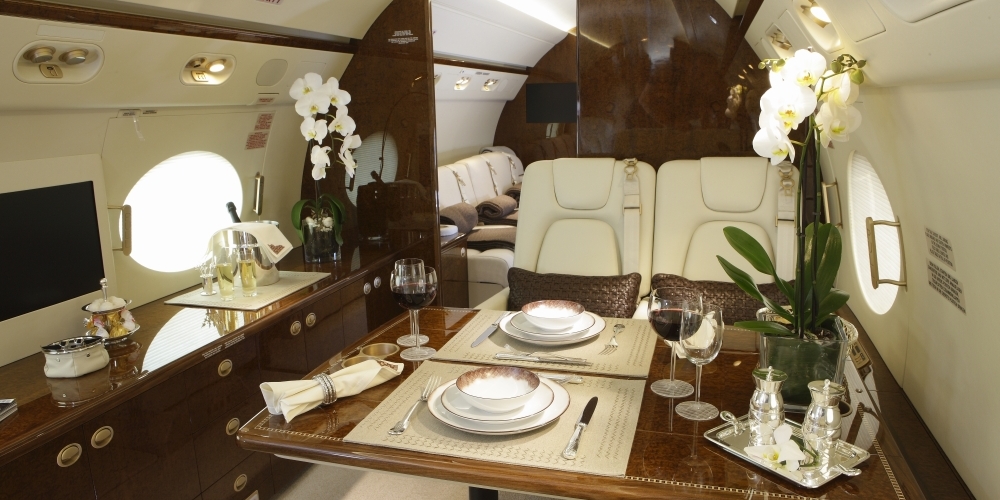 Characteristics of Gulfstream G550
Aircraft type Long-range jet
Flight range 11 475 km (7 132 miles)
Number of seats 8-14
Manufacturer Gulfstream Aerospace
Cruising air speed 850 km/h (528 miles/h)
Luggage compartment volume 6.40 m3 (21.00 ft3)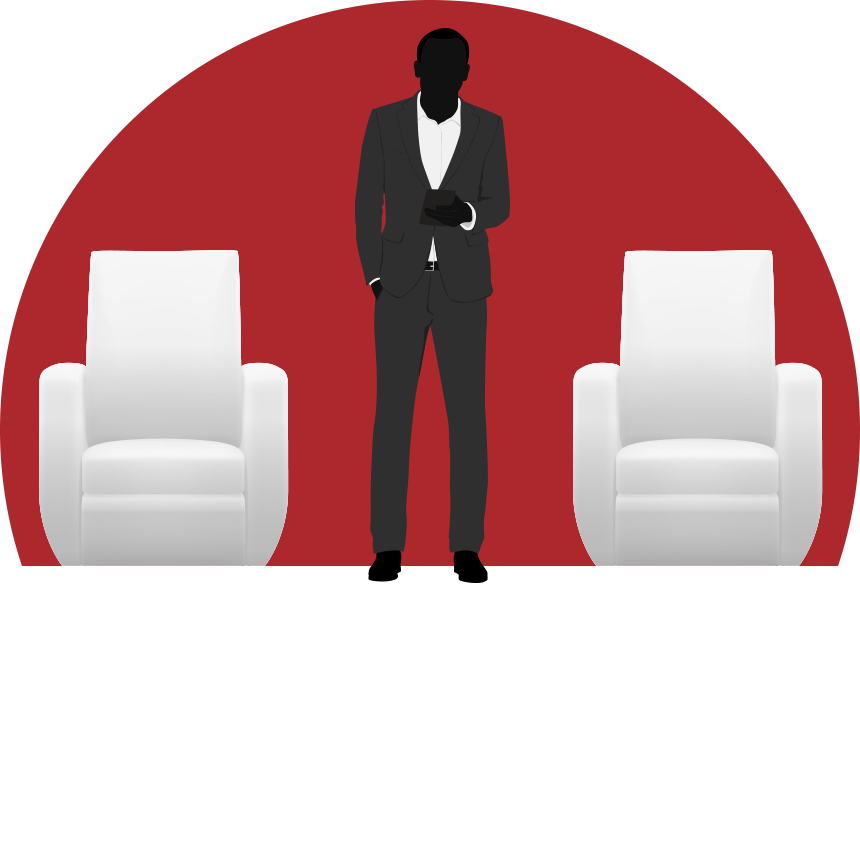 Cabin height 1.88 m (6.17 ft)
Cabin width 2.24m (7.35ft)
Specifications
Flight maximum altitude 15 550 m
Maximum take-off weight 41 277 kg
Cabin length 15.27 m (50.10 ft)
Cabin width 2.24 m (7.35 ft)
Cabin volume 47.26 m3/155.06 ft3
Aircraft length 29.39 m (96.43 ft)
Aircraft height 7.87 m (25.82 ft)
Wing span 28.50 m (93.51 ft)
Engine manufacturer< Rolls-Royce
Flight range Gulfstream G550
Move the marker
and place it onto any town to see the destinations reachable by the chosen jet..
От загруженности самолета зависит расстояние, которое он сможет преодолеть без дозаправки. Для получения более точной информации о дальности полета, укажите предполагаемое количество пассажиров.