Global 5000
Global 5000 – сверхмагистральный самолет канадской компании, рассчитанный на 13–19 пассажиров. Преодолевает 9300 км без посадки на дозаправку, что является преимуществом при дальних перелетах. Оборудован двумя реактивными двигателями, с помощью которых развивает скорость до 950 км/ч. Бизнес-джет создает комфортные условия для пассажиров: потолок не мешает людям с высоким ростом, раскладные кресла легко и быстро трансформируются в спальные места, а благодаря подавлению шума и вибрации путешественники практически не чувствуют, когда джет входит в турбулентность, и наслаждаются тишиной во время путешествия в другую страну. На борту предусмотрены кухня, 2 туалета и багажный отсек, до которого можно быстро добраться, чтобы взять необходимые вещи даже во время полета. Также в салоне есть развлекательная система, отличное интернет-соединение, опция Airshow и многое другое.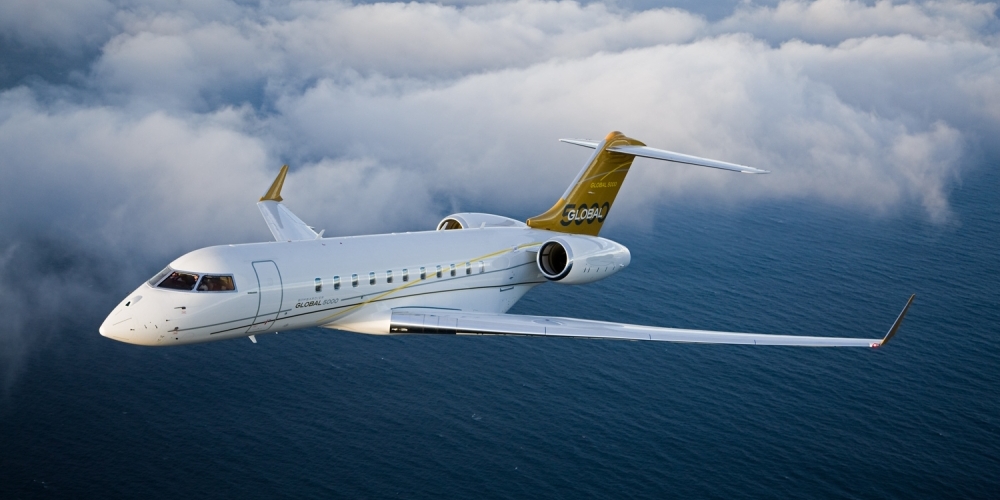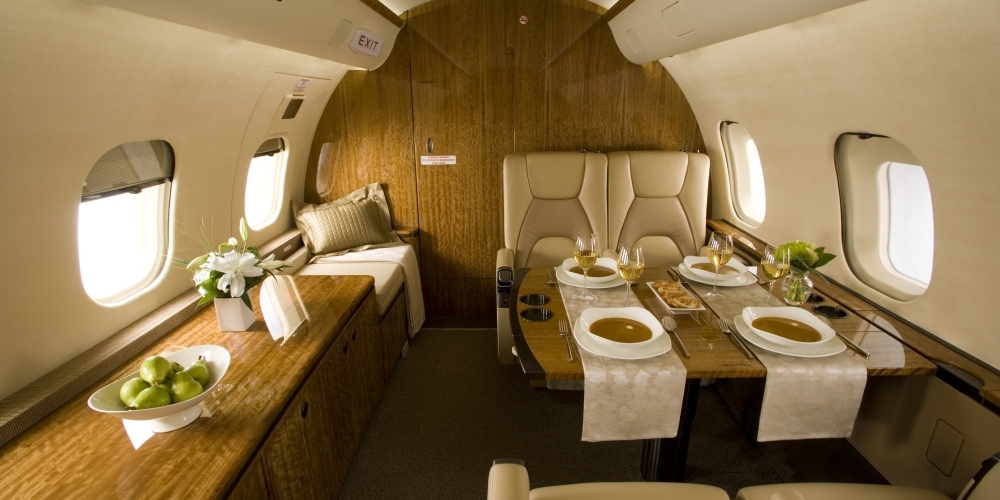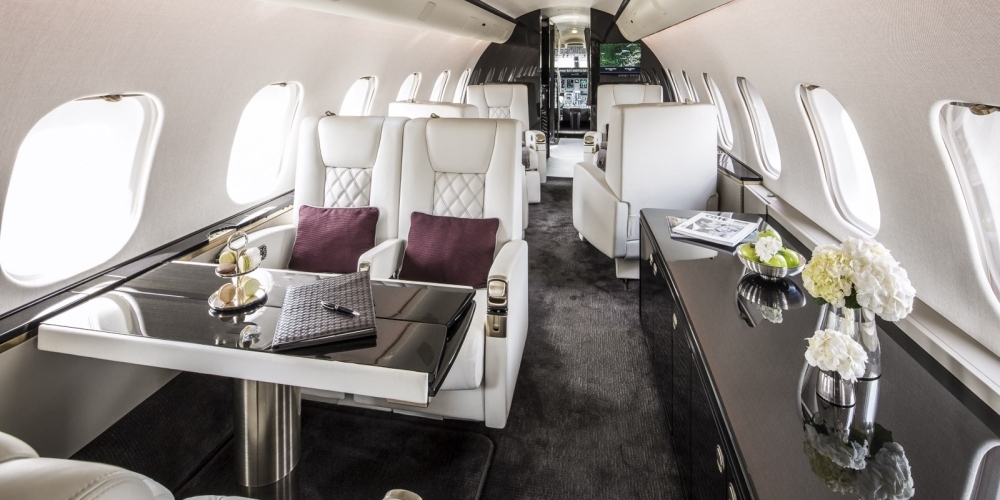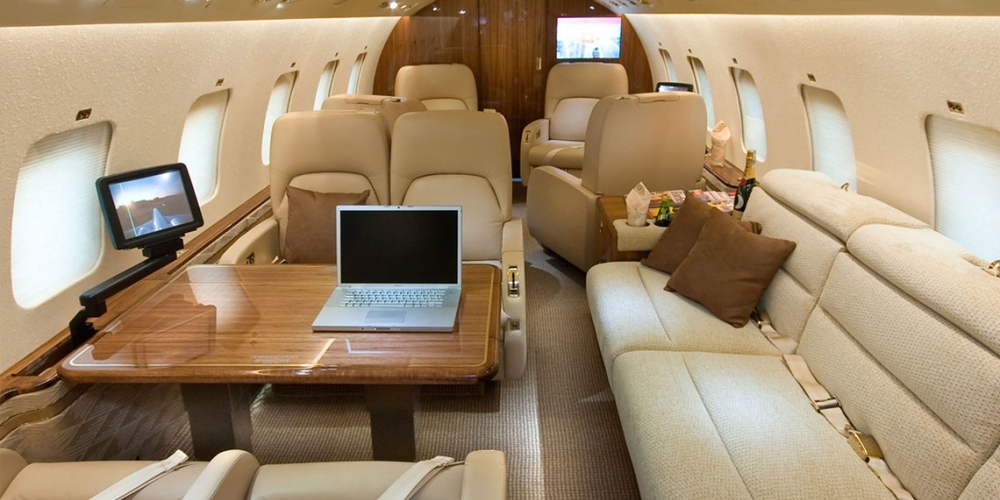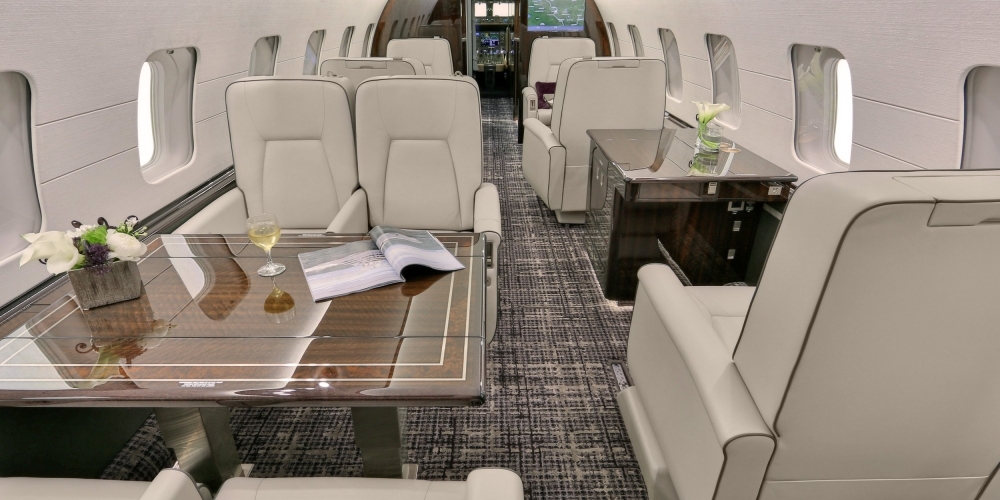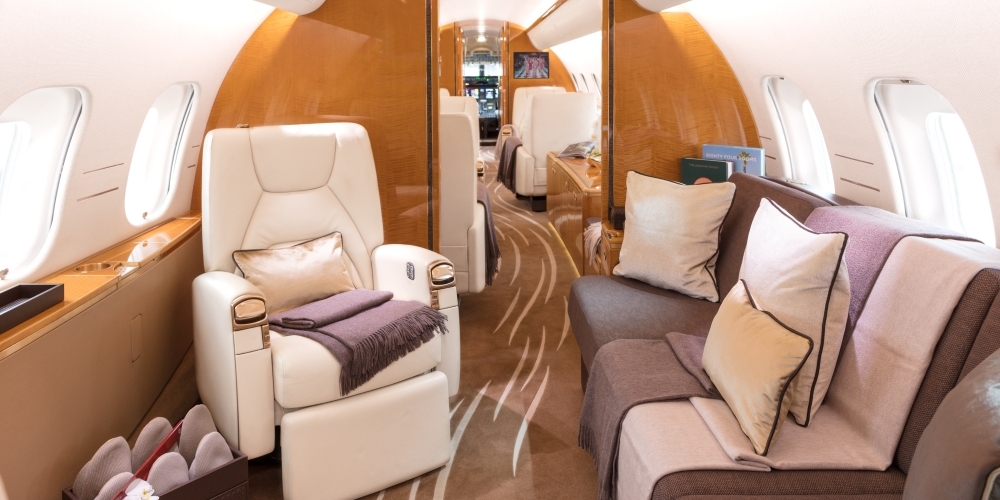 Characteristics of Global 5000
Aircraft type Long-range jet
Flight range 9 490 km (5 898 miles)
Number of seats 8-13
Manufacturer Bombardier Aerospace
Cruising air speed 904 km/h (562 miles/h)
Luggage compartment volume 5.52 m3 (18.11 ft3)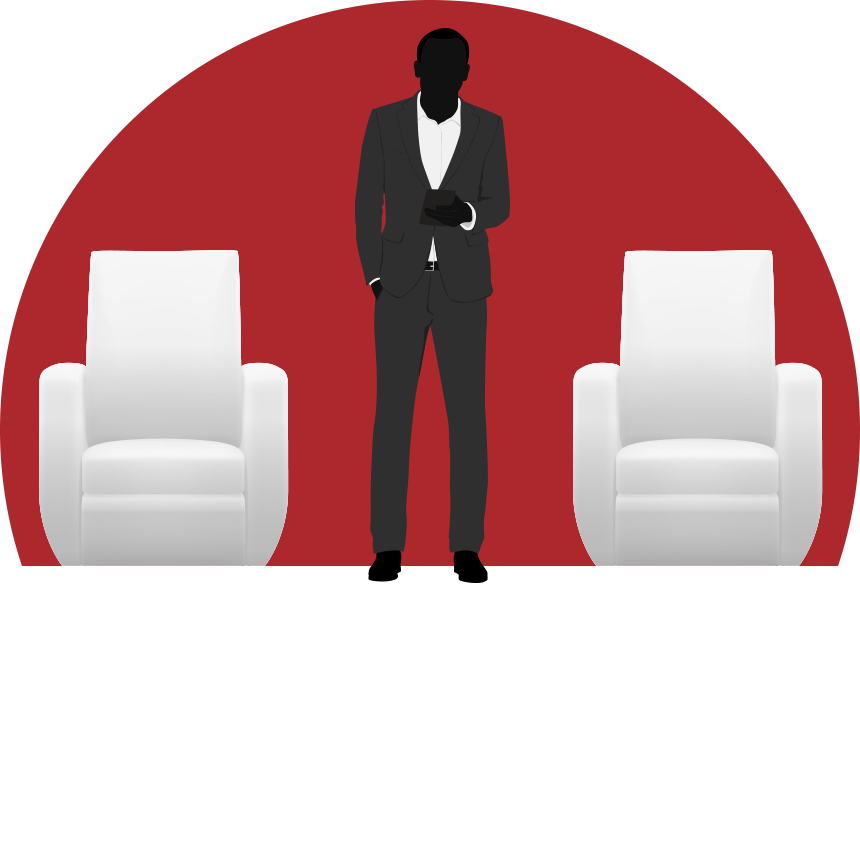 Cabin height 1.91 m (6.27 ft)
Cabin width 2.49m (8.17ft)
Specifications
Flight maximum altitude 15 550 m
Maximum take-off weight 41 957 kg
Cabin length 13.92 m (45.67 ft)
Cabin width 2.49 m (8.17 ft)
Cabin volume 57.26 m3/187.87 ft3
Aircraft length 29.50 m (96.79 ft)
Aircraft height 7.70 m (25.26 ft)
Wing span 28.70 m (94.16 ft)
Engine manufacturer< Rolls-Royce
Flight range Global 5000
Move the marker
and place it onto any town to see the destinations reachable by the chosen jet..
От загруженности самолета зависит расстояние, которое он сможет преодолеть без дозаправки. Для получения более точной информации о дальности полета, укажите предполагаемое количество пассажиров.