Falcon 7X
Falcon 7X – реактивный бизнес-джет с системой управления Fly-By-Wire, выпускаемый французской компанией Dassault. Модель позволяет повысить безопасность полета и создать комфортные условия для пассажиров. Его оптимальная вместимость – 12–14 человек, максимальная – 19. Джет имеет усовершенствованную новую конструкцию крыла, которая увеличивает дальность до 11000 км. Он оснащен тремя двигателями, где каждый из них обладает мощностью в 6400 фунтов, гарантирует надежность и уменьшает затраты при эксплуатации. Авиалайнер разделен на несколько зон, предназначенных для работы и отдыха. На борту есть кухня, 2 туалета, гардеробная и багажное отделение, которыми можно воспользоваться во время перелета. Также в машине установлена спутниковая система, которая улучшает качество и стабильность интернета. Это значит, что пассажиры могут оставаться на связи с коллегами или друзьями в течение всего полета.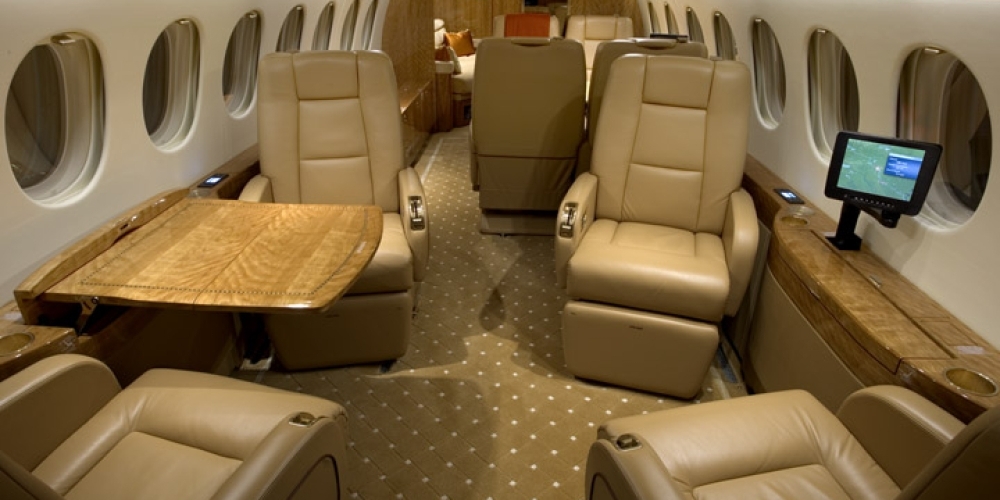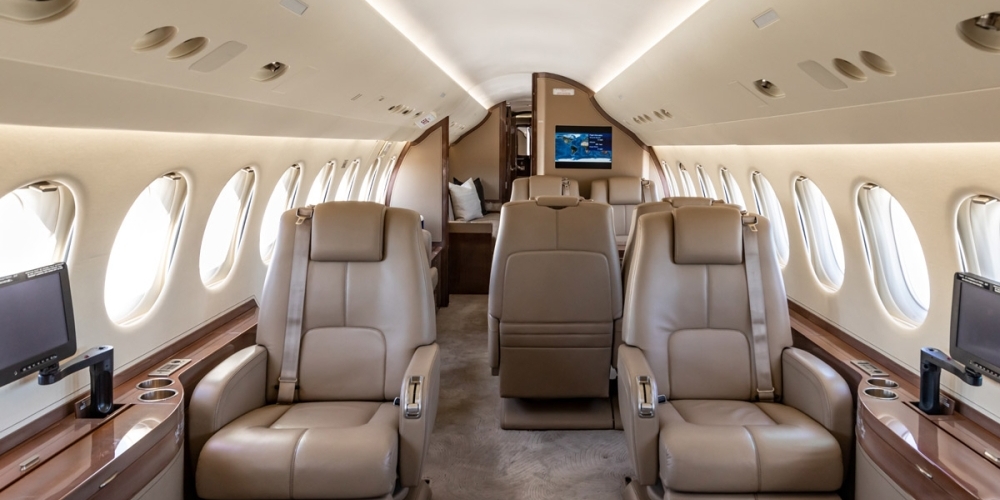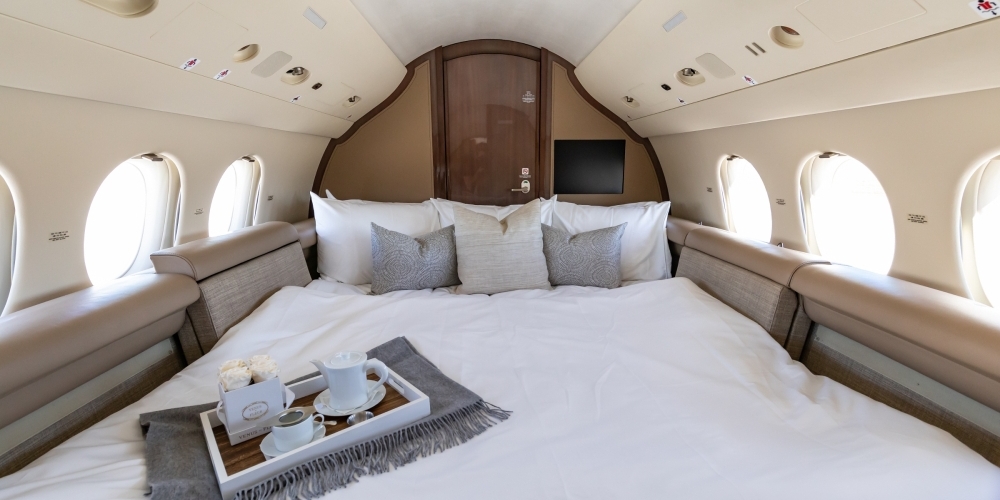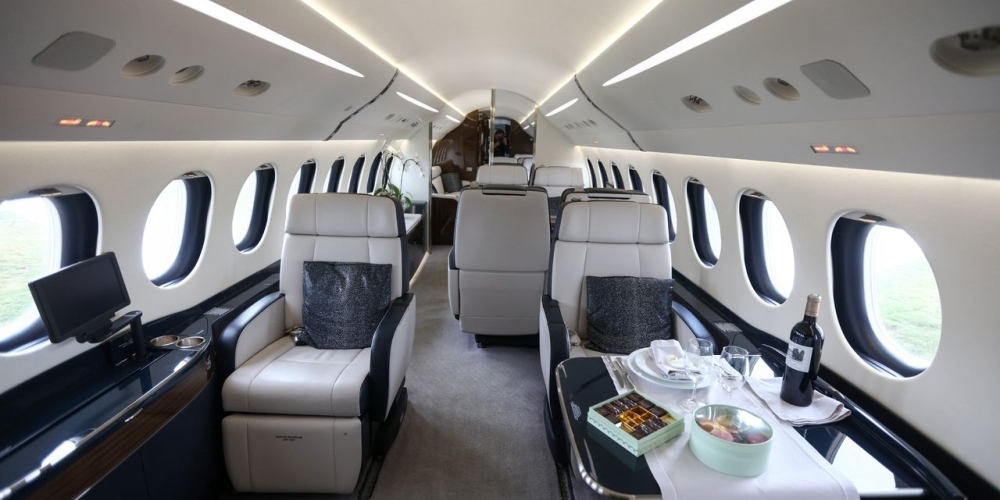 Characteristics of Falcon 7X
Aircraft type Long-range jet
Flight range 10 848 km (6 742 miles)
Number of seats 8-14
Manufacturer Dassault Aviation
Cruising air speed 904 km/h (562 miles/h)
Luggage compartment volume 4.00 m3 (13.12 ft3)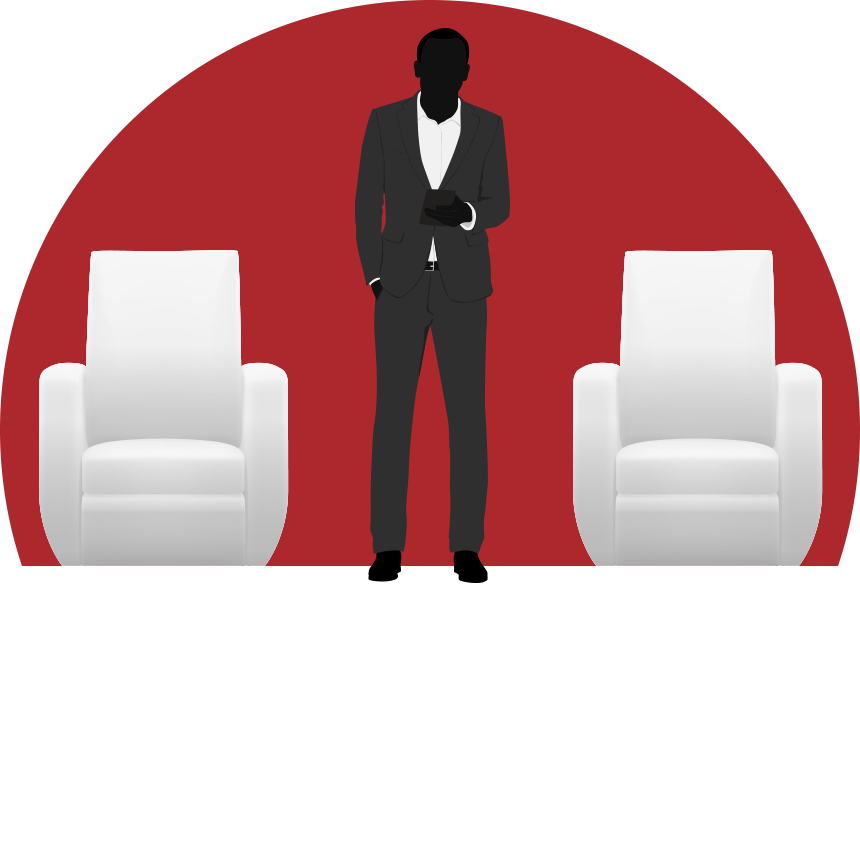 Cabin height 1.88 m (6.17 ft)
Cabin width 2.34m (7.68ft)
Specifications
Flight maximum altitude 15 550 m
Maximum take-off weight 31 300 kg
Cabin length 11.90 m (39.04 ft)
Cabin width 2.34 m (7.68 ft)
Cabin volume 44.00 m3/144.36 ft3
Aircraft length 23.19 m (76.09 ft)
Aircraft height 7.83 m (25.69 ft)
Wing span 26.21 m (86.00 ft)
Engine manufacturer< Pratt&Whitney
Flight range Falcon 7X
Move the marker
and place it onto any town to see the destinations reachable by the chosen jet..
От загруженности самолета зависит расстояние, которое он сможет преодолеть без дозаправки. Для получения более точной информации о дальности полета, укажите предполагаемое количество пассажиров.