Falcon 900EX EASy
Falcon 900EX Easy – двухдвигательный реактивный самолет французской компании, способный преодолеть средние и дальние расстояния, вплоть до трансконтинентальных. Имеет максимальную дальность в 7650 км. Развивает скорость до 850 км/ч, что позволяет достаточно быстро и экономично добраться до пункта назначения. Для посадки самолета не требуется длинная ВПП, потому что он может приземляться в небольших аэропортах, недоступных для больших джетов. Салон вмещает от 8 до 14 человек. Авиалайнер просторный и комфортабельный, имеет оригинальный дизайн. На борту есть туалет, кухня, высокоскоростной интернет и багажный отсек. Сиденья адаптированы для комфортной работы, но их также можно превратить в спальные места. В салоне работают кондиционеры, поддерживающие свежесть и чистоту воздуха, и усовершенствованные системы подавления шума.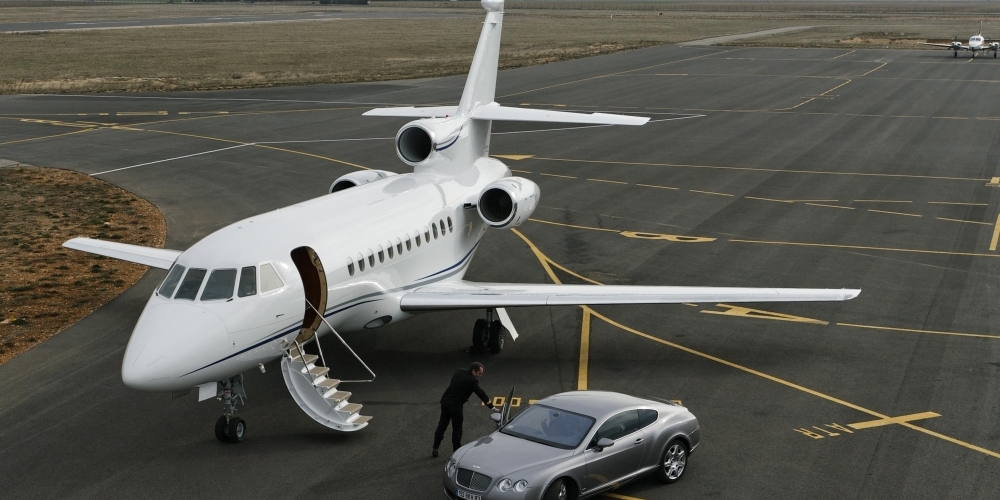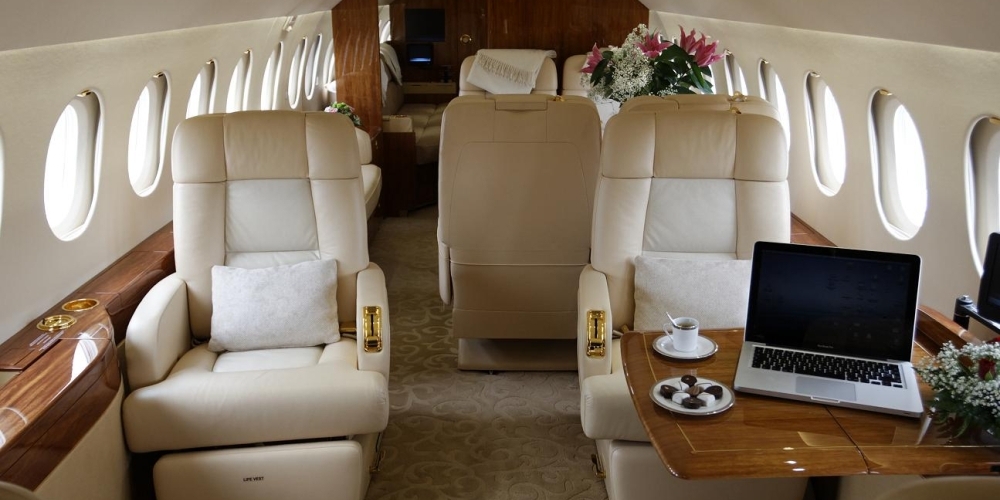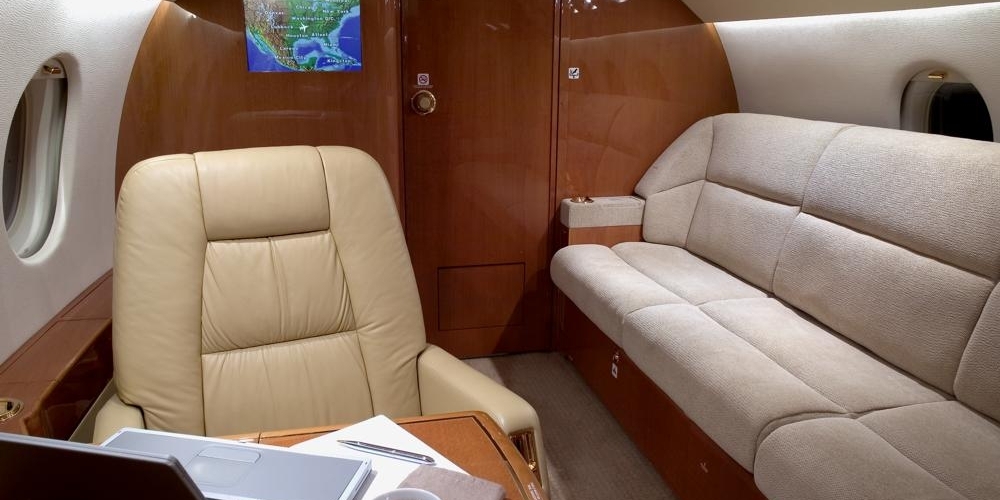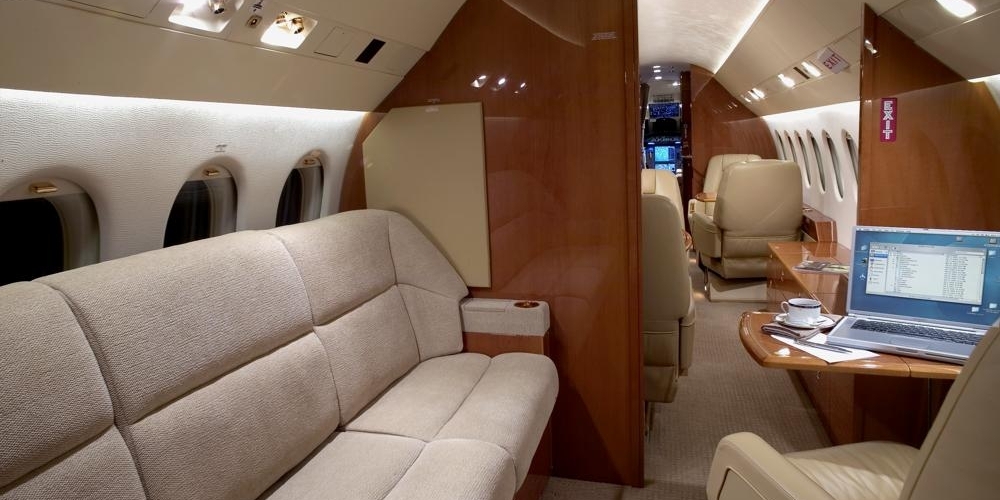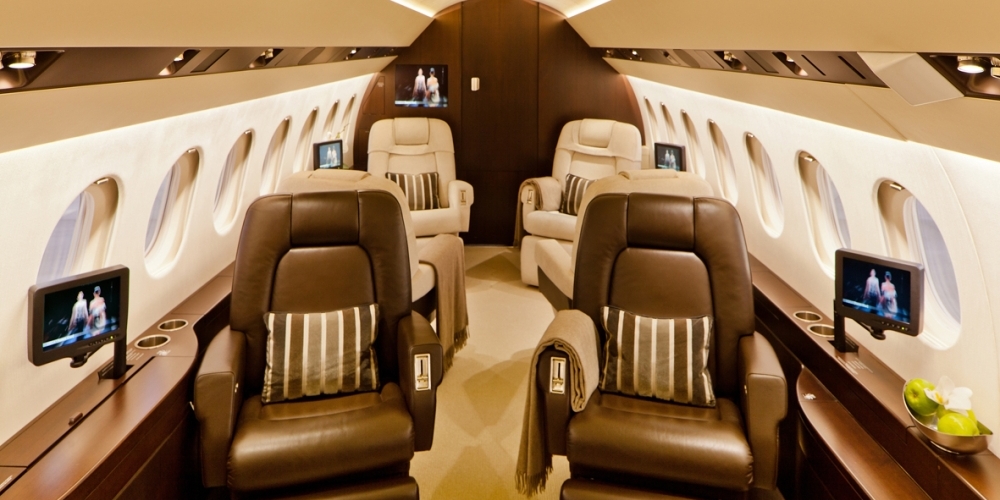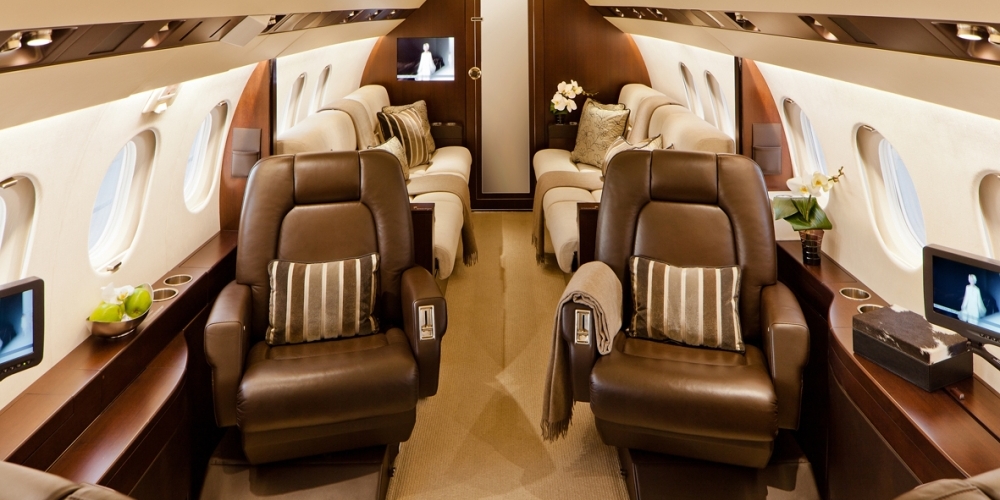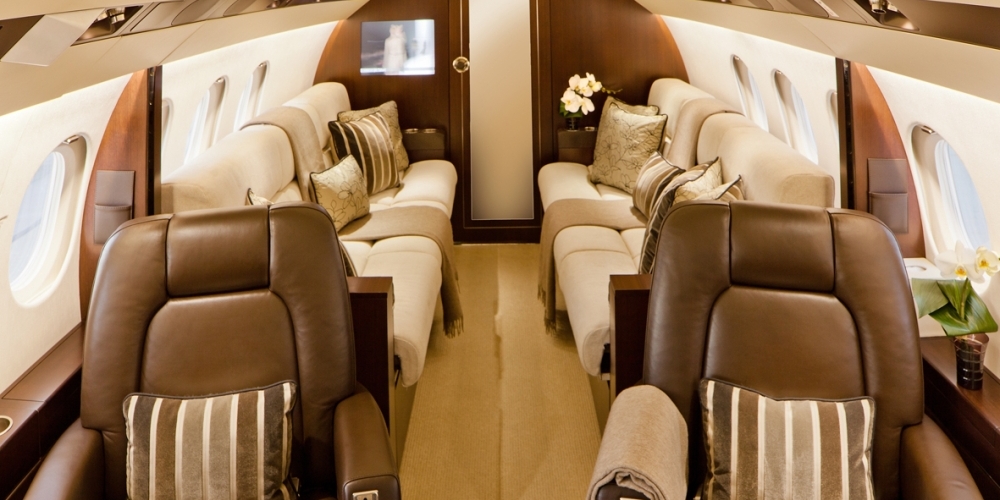 Characteristics of Falcon 900EX EASy
Aircraft type Heavy jet
Flight range 7 650 km (4 755 miles)
Number of seats 8-14
Manufacturer Dassault Aviation
Cruising air speed 850 km/h (528 miles/h)
Luggage compartment volume 3.60 m3 (11.81 ft3)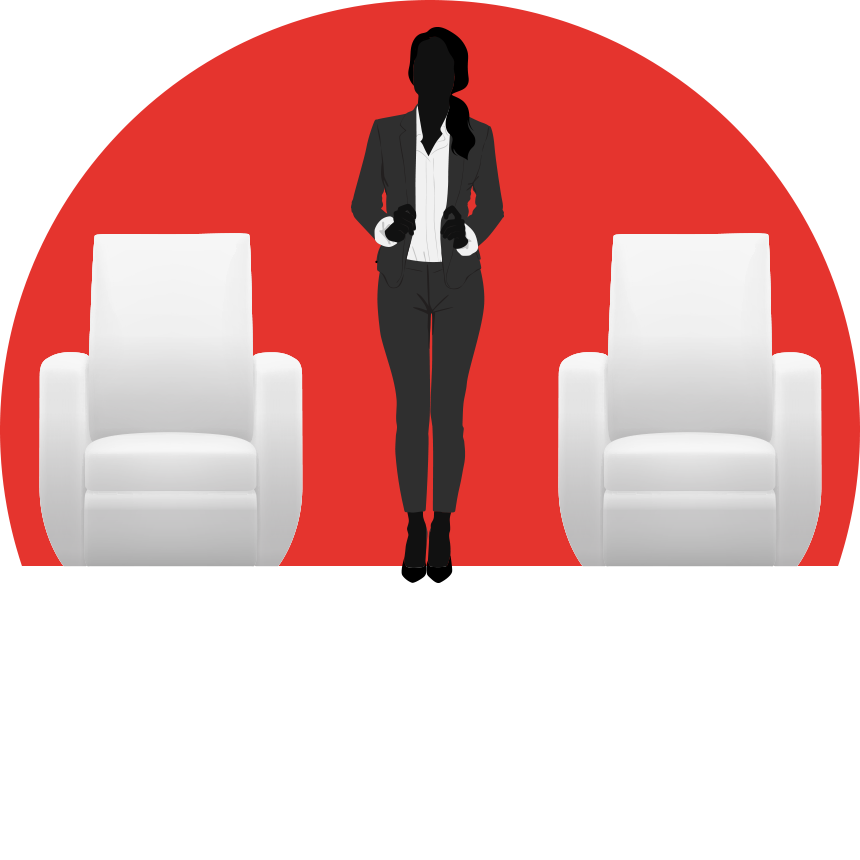 Cabin height 1.88 m (6.17 ft)
Cabin width 2.34m (7.68ft)
Specifications
Flight maximum altitude 11 550 m
Maximum take-off weight 21 908 kg
Cabin length 10.11 m (33.17 ft)
Cabin width 2.34 m (7.68 ft)
Cabin volume 38.50 m3/126.32 ft3
Aircraft length 20.21 m (66.31 ft)
Aircraft height 7.55 m (24.77 ft)
Wing span 19.33 m (63.42 ft)
Engine manufacturer< Honeywell
Flight range Falcon 900EX EASy
Move the marker
and place it onto any town to see the destinations reachable by the chosen jet..
От загруженности самолета зависит расстояние, которое он сможет преодолеть без дозаправки. Для получения более точной информации о дальности полета, укажите предполагаемое количество пассажиров.