Challenger 650
Challenger 650 – большой дальнемагистральный самолет канадской авиакомпании Bombardier Aerospace. Лайнер сконструирован на базе более ранней модели Challenger 605, которая стала одной из самых востребованных среди бизнес-джетов. Bombardier Challenger 650 предназначен для коротких и дальних административных перелетов. Двигатели GE Aviation CF34-3B увеличивают его грузоподъемность, что особенно важно при взлете с коротких полос. Объемные топливные баки позволяют пролететь без дозаправки до 7408 км. Бортовое оборудование Rockwell Collins Pro Line 21 оснащено современным метеорологическим радаром и системой синтезированного видения. Широкий салон позволяет разместить до 12 пассажиров. Увеличенные иллюминаторы расположены на 6,5 см выше для лучшего обзора. Удобные кресла с подголовниками, прочные выдвижные столики, широкоформатные видеомониторы высокой четкости, спутниковая связь и интернет делают салон комфортным для дальних перелетов. В фюзеляже также расположена современная бортовая кухня и туалетные комнаты.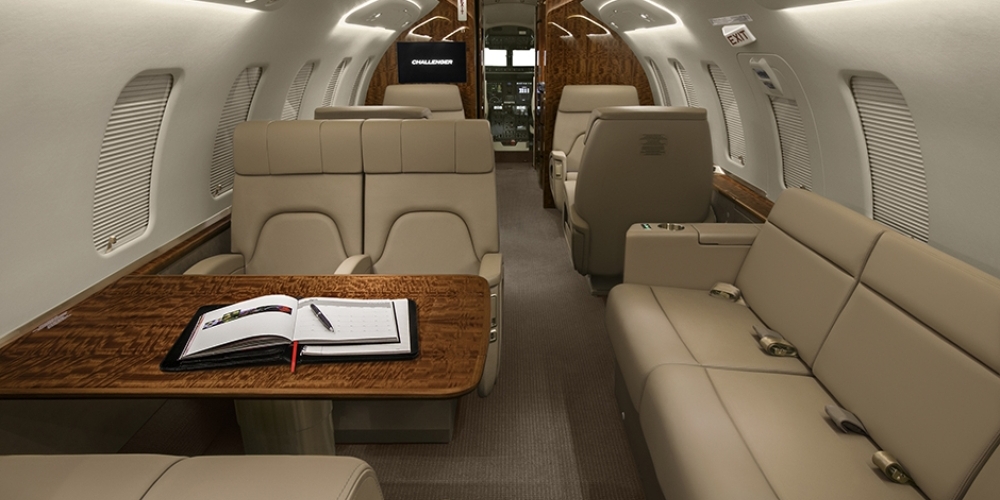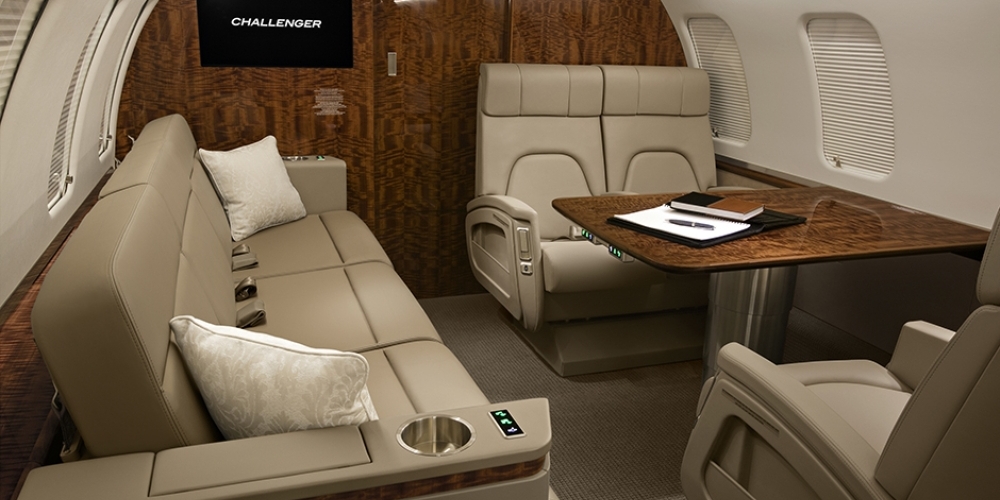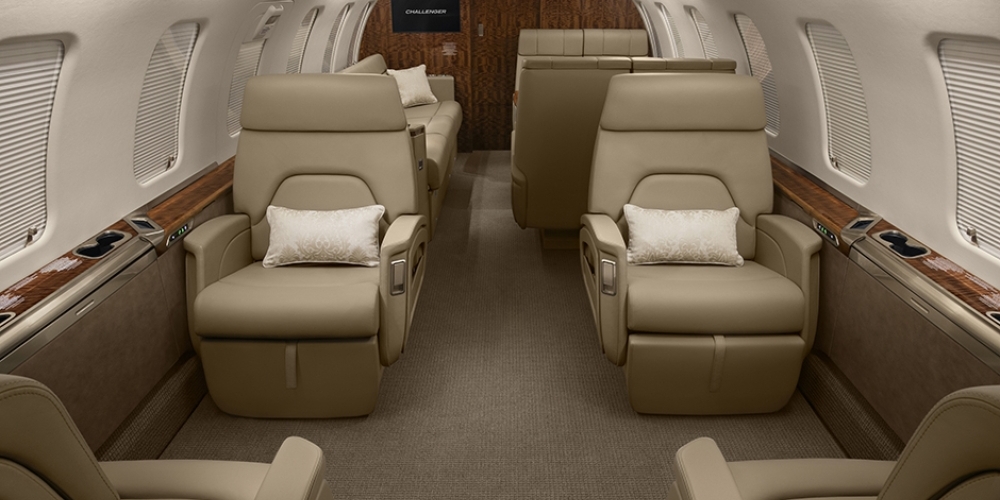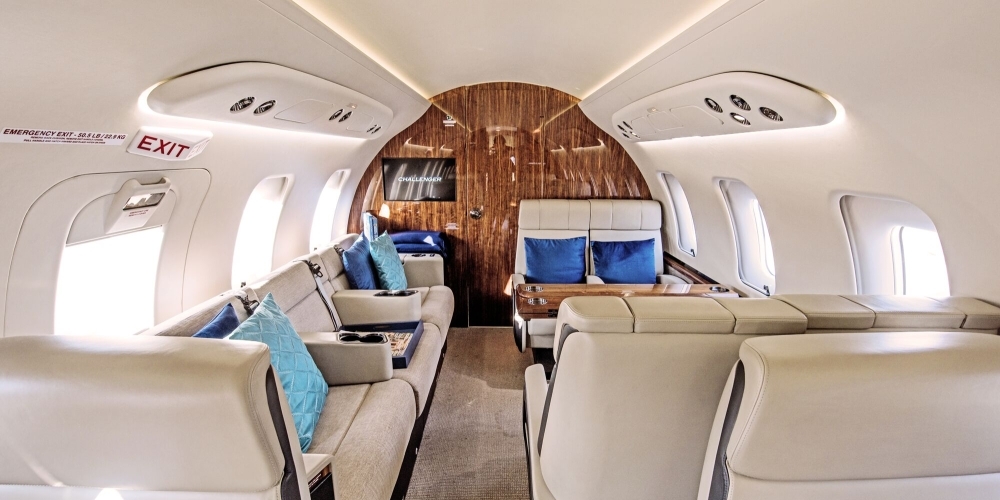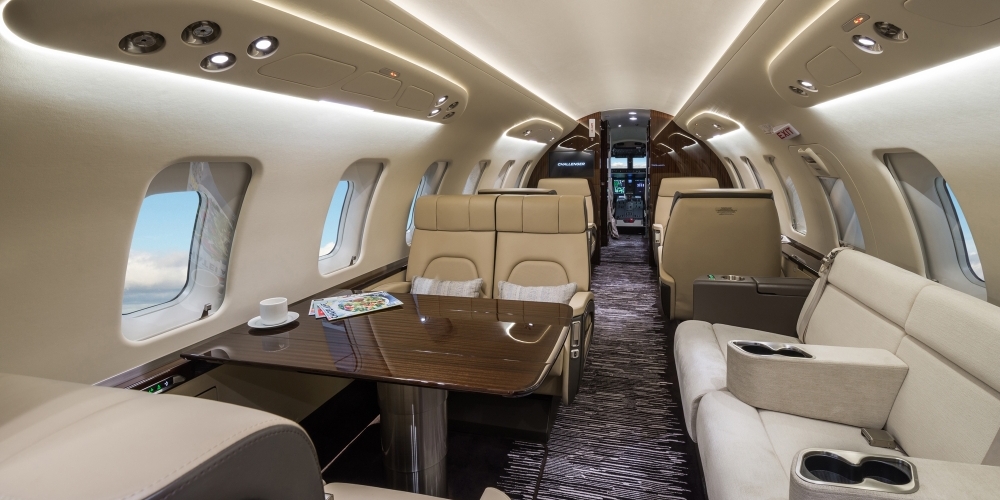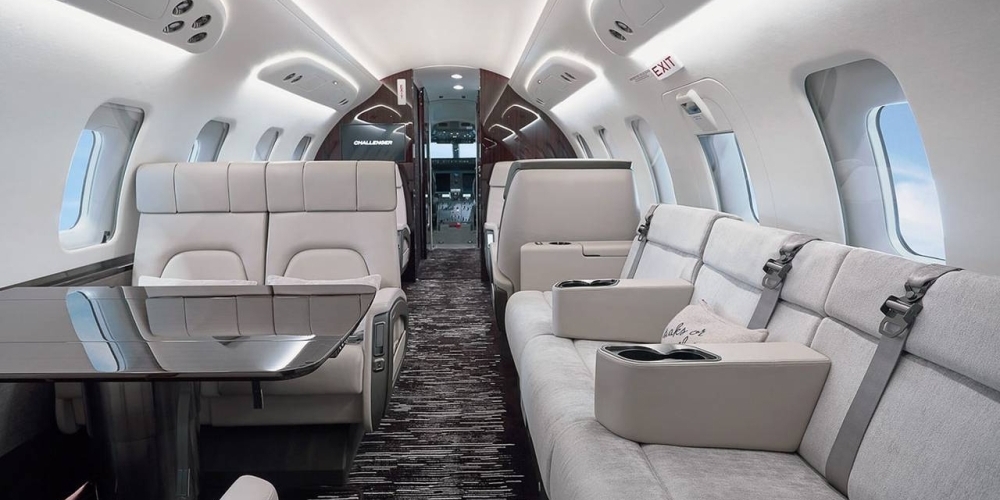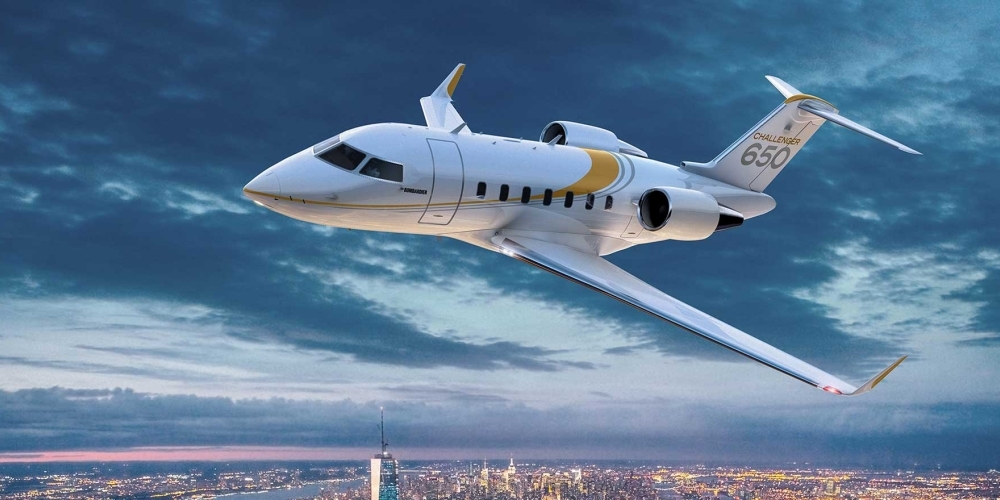 Characteristics of Challenger 650
Aircraft type Heavy jet
Flight range 7 408 km (4 604 miles)
Number of seats 11
Manufacturer Bombardier Aerospace
Cruising air speed 893 km/h (555 miles/h)
Luggage compartment volume 3.30 m3 (10.83 ft3)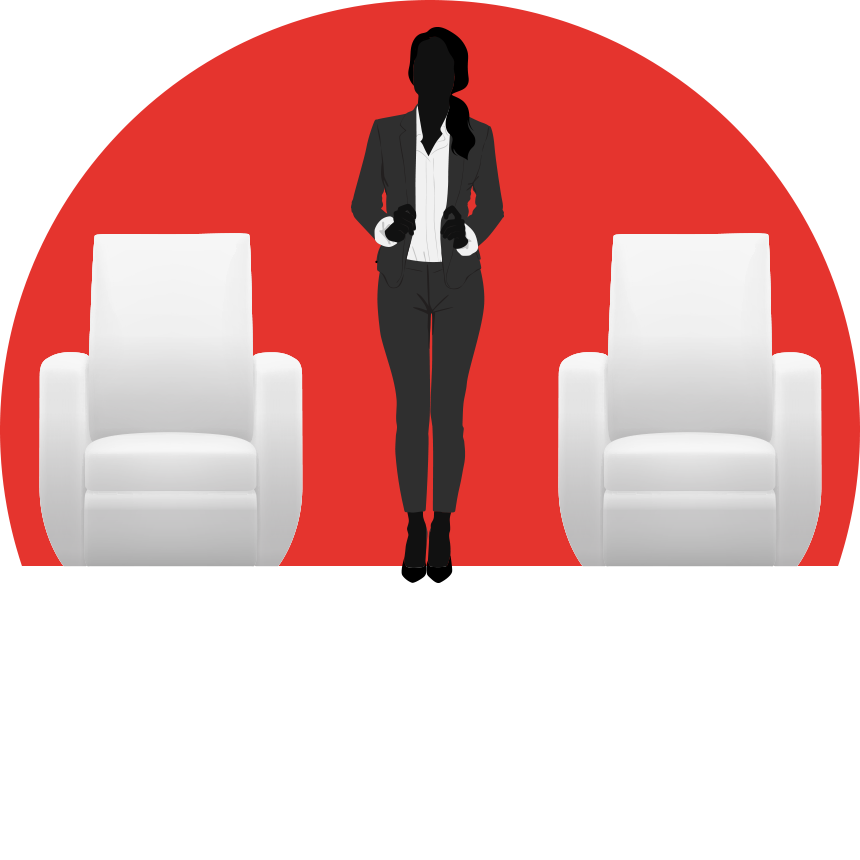 Cabin height 1.85 m (6.07 ft)
Cabin width 2.41m (7.91ft)
Specifications
Flight maximum altitude 12 500 m
Maximum take-off weight 21 863 kg
Cabin length 7.80 m (25.59 ft)
Cabin width 2.41 m (7.91 ft)
Cabin volume 32.56 m3/106.83 ft3
Aircraft length 20.90 m (68.57 ft)
Aircraft height 6.30 m (20.67 ft)
Wing span 19.60 m (64.31 ft)
Engine manufacturer< GE CF34-3B MTO
Flight range Challenger 650
Move the marker
and place it onto any town to see the destinations reachable by the chosen jet..