Cessna Citation XLS
Citation XLS от компании Cessna предназначен для непродолжительных перелетов. Он обеспечит пассажирам рейса удобства премиум-класса, сделает путешествие приятным и непринужденным. Почти сразу после выпуска данной версии на свет появилась ее модификация под именем Citation XLS+ – с улучшенной авионикой и мощными моторами. Самолет имеет средние габариты как раз для использования в небольших аэропортах. Модель отлично справляется с посадкой и взлетов на короткой полосе благодаря способности вертикального взлёта и посадки. В салоне длиной около 5,49 м можно свободно разместить до 9 пассажиров. Высота потолка позволяет путешественникам ходить не сгибаясь. Для каждого пассажира предусмотрено свое личное место, которое он может использовать по своему усмотрению. Салон имеет вид аккуратного конференц-зала, который можно трансформировать в зону отдыха. Кроме того, Citation XLS оснащен полноценной обеденной зон и огромным багажным отделением, что делает его универсальным при путешествии. Благодаря простоте обслуживания и низким расходам на эксплуатацию модель остается одной из самых популярных на рынке бизнес-авиации.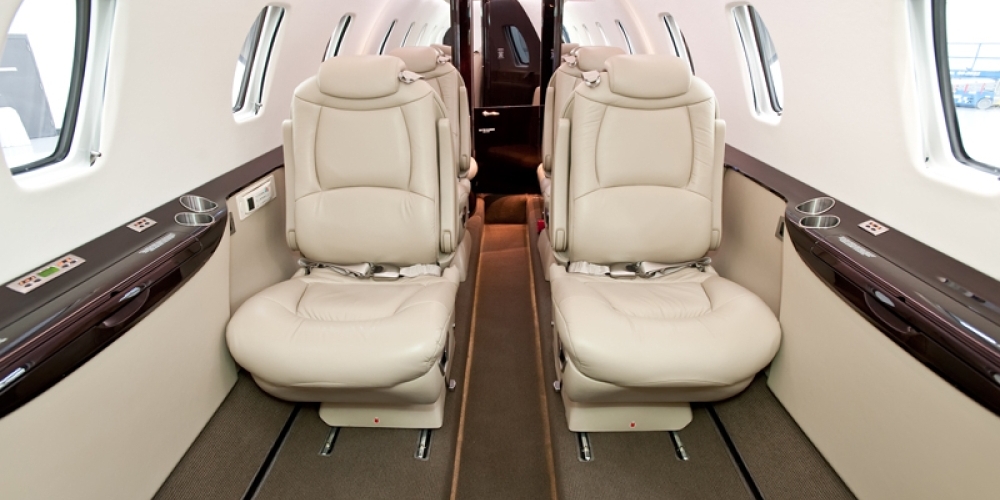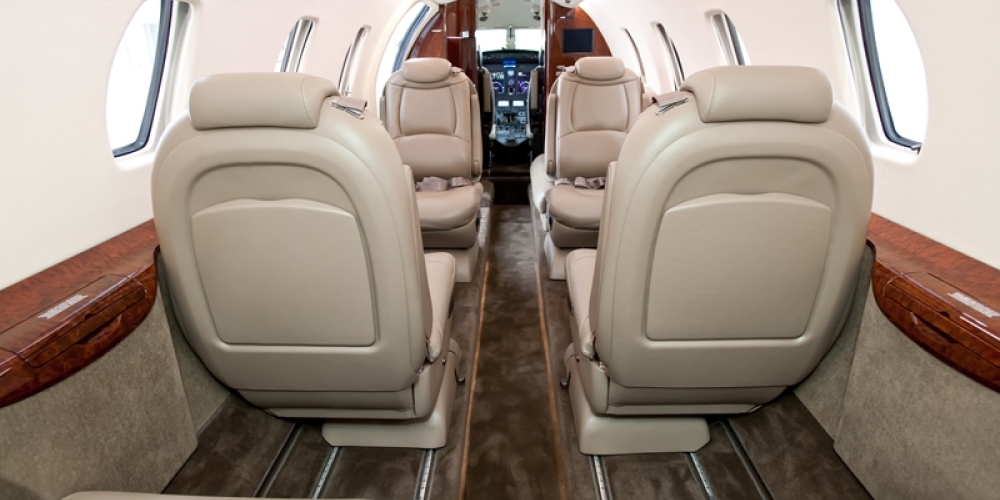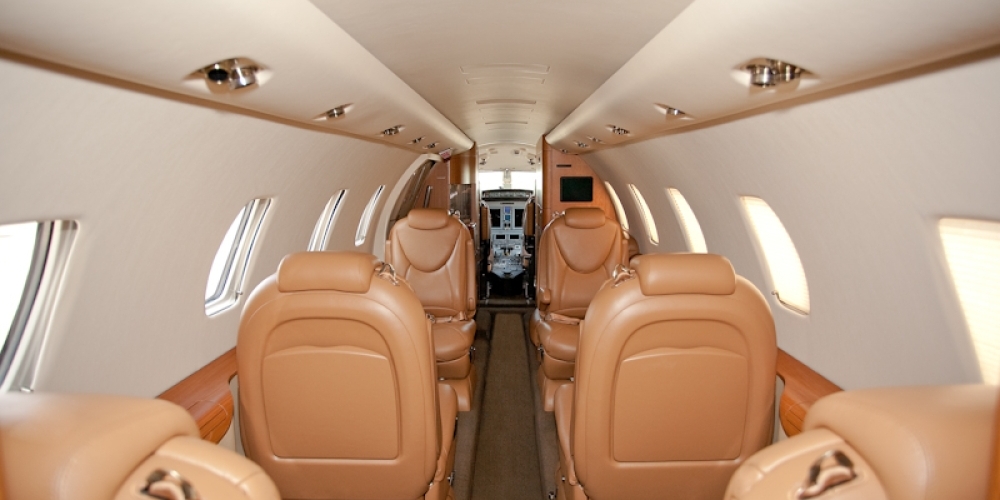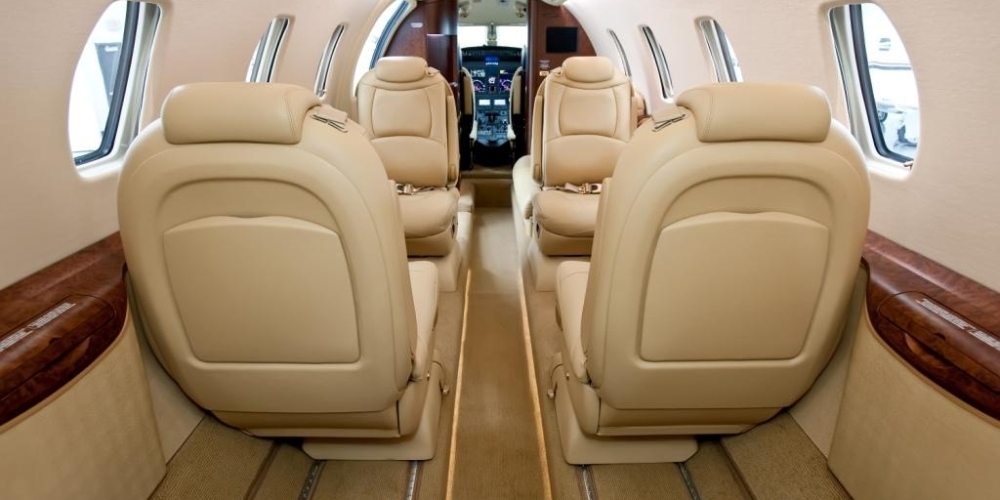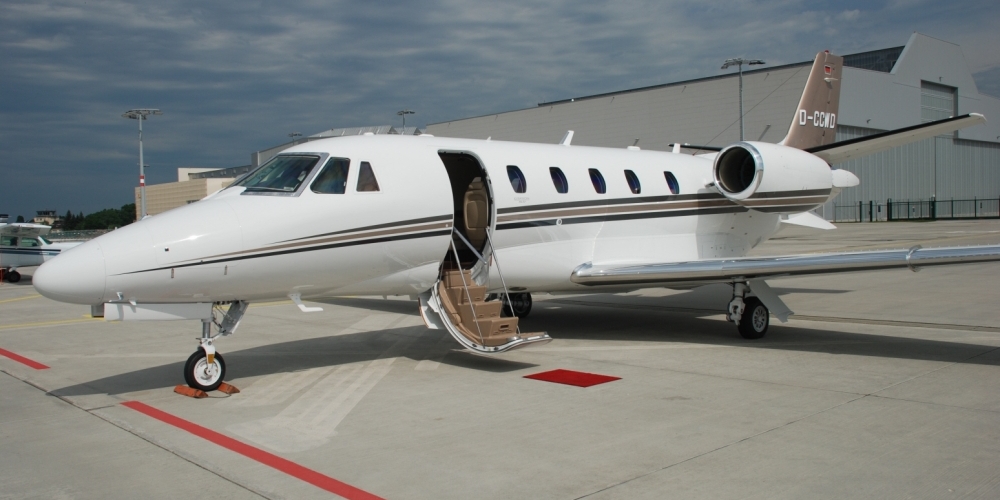 Characteristics of Cessna Citation XLS
Aircraft type Midsize jet
Flight range 3 050 km (1 896 miles)
Number of seats 6-7
Manufacturer Cessna Aircraft Company
Cruising air speed 817 km/h (508 miles/h)
Luggage compartment volume 2.55 m3 (8.37 ft3)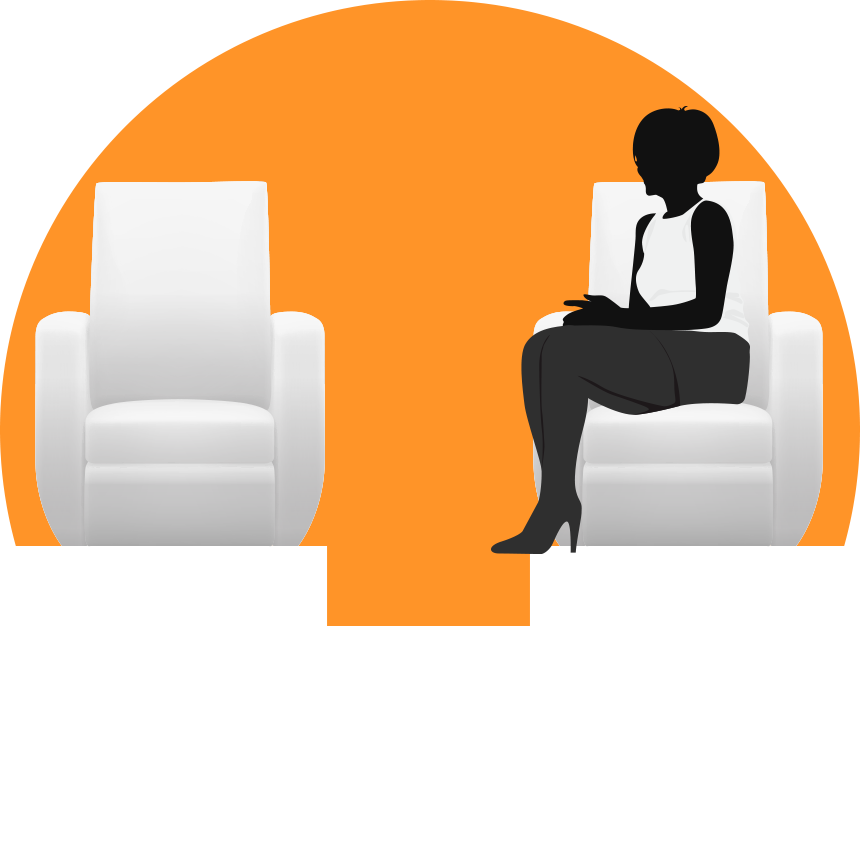 Cabin height 1.73 m (5.68 ft)
Cabin width 1.68m (5.51ft)
Specifications
Flight maximum altitude 13 716 m
Maximum take-off weight 9 kg
Cabin length 5.64 m (18.50 ft)
Cabin width 1.68 m (5.51 ft)
Cabin volume 13.05 m3/42.82 ft3
Aircraft length 16.00 m (52.50 ft)
Aircraft height 5.23 m (17.16 ft)
Wing span 17.17 m (56.33 ft)
Engine manufacturer< Pratt&Whitney
Flight range Cessna Citation XLS
Move the marker
and place it onto any town to see the destinations reachable by the chosen jet..
От загруженности самолета зависит расстояние, которое он сможет преодолеть без дозаправки. Для получения более точной информации о дальности полета, укажите предполагаемое количество пассажиров.