Embraer Lineage 1000
Lineage 1000 – авиалайнер бразильской компании Embraer, предназначенный исключительно для частного использования. Салон рассчитан на группу пассажиров до 19 человек. Универсальная конструкция самолета, позволяющая организовывать на борту бизнес-джета спальню, ванную комнату или кухню, улучшает качество перелета. Высокие потолки под 2 метра, телевизор и беспроводной интернет, наличие свободного пространства для отдыха и передвижения, а также отделка из натуральных материалов превращают салон в комфортное и уютное место. Дополнительные топливные баки позволяют лайнеру стать более быстрым и развить дальность полета до 7, 8 тысяч км, что дает возможность, к примеру, передвигаться без пересадок междуСан-Паулу и Нью-Йорком. Самолет имеет короткую посадочную дистанцию и может приземляться в небольших аэропортах.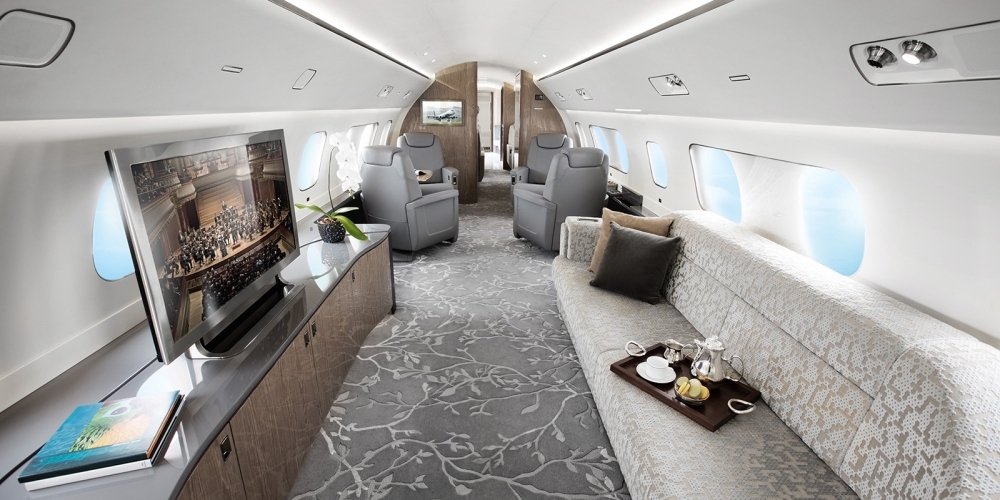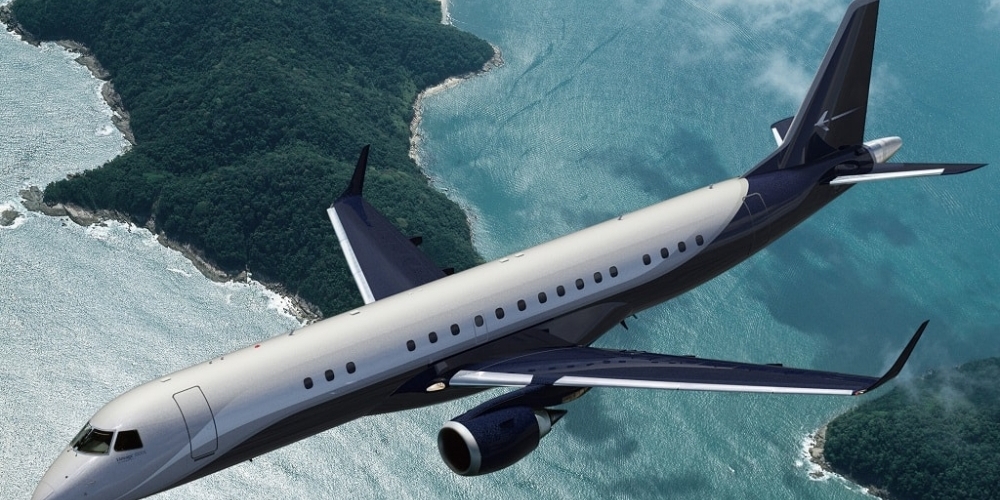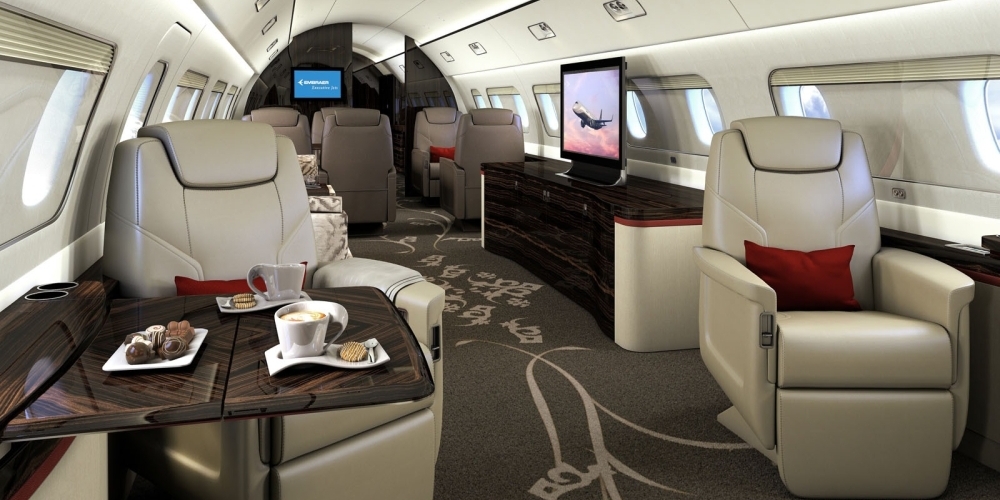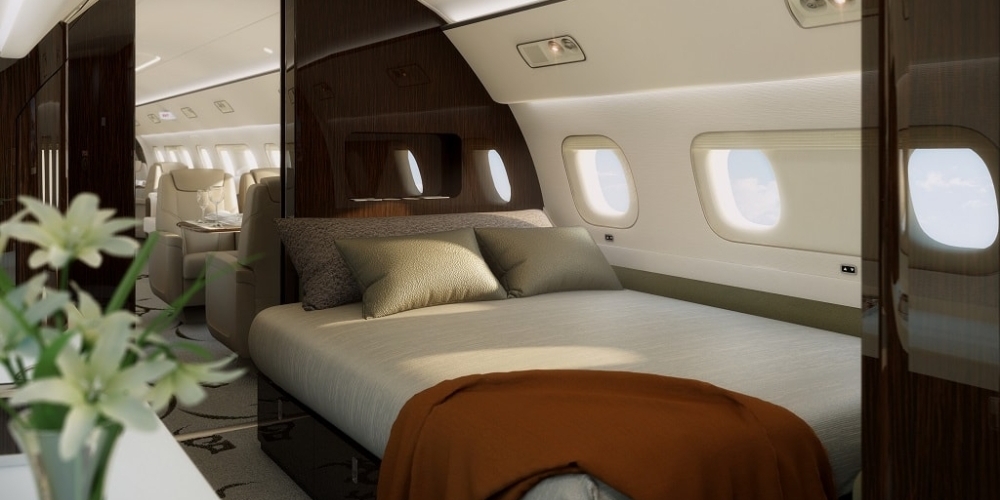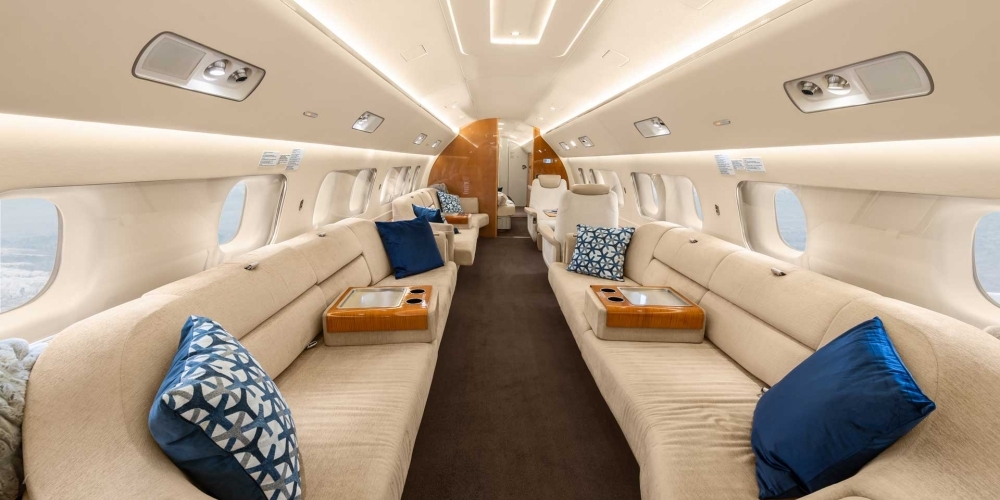 Characteristics of Embraer Lineage 1000
Aircraft type Long-range jet
Flight range 7 780 km (4 835 miles)
Number of seats 14-19
Manufacturer Embraer
Cruising air speed 820 km/h (510 miles/h)
Luggage compartment volume 18.10 m3 (59.39 ft3)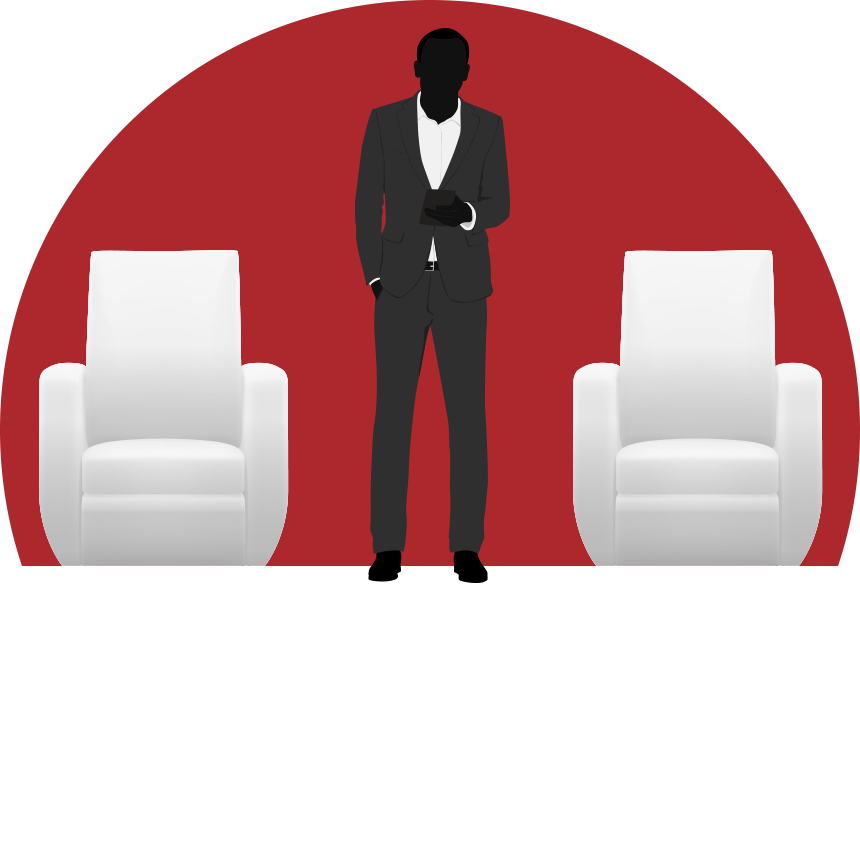 Cabin height 1.97 m (6.46 ft)
Cabin width 2.68m (8.79ft)
Specifications
Flight maximum altitude 12 500 m
Maximum take-off weight 54 500 kg
Cabin length 25.70 m (84.32 ft)
Cabin width 2.68 m (8.79 ft)
Cabin volume 115.70 m3/379.61 ft3
Aircraft length 36.20 m (118.77 ft)
Aircraft height 10.60 m (34.78 ft)
Wing span 28.70 m (94.16 ft)
Engine manufacturer< General Electric
Flight range Embraer Lineage 1000
Move the marker
and place it onto any town to see the destinations reachable by the chosen jet..
От загруженности самолета зависит расстояние, которое он сможет преодолеть без дозаправки. Для получения более точной информации о дальности полета, укажите предполагаемое количество пассажиров.