King Air 200
King Air 200 – малый бизнес-джет от американской компании Beechcraft. Имеет Т-образное оперение, которое обеспечивает высокие аэродинамические характеристики, делая полет более плавным. Рассчитан на небольшую группу людей – до 7 человек. Также к его отличительным чертам относятся крыло увеличенного размаха и повышенный объем топлива. Оснащен двумя мощными и надежными двигателями – Pratt & Whitney Canada PT6. Подходит для коротких ВПП, что расширяет количество доступных аэропортов для посадки. Самолет имеет просторный светлый салон, обитый кожей. На борту есть кухня, багажное отделение, уборная комната и высокоскоростной интернет – все, что нужно для комфортного перелета, поэтому пассажиры могут чувствовать себя как дома. Большие круглые иллюминаторы пропускают много солнечного света, создавая уютную атмосферу. Кресла регулируются и откидываются.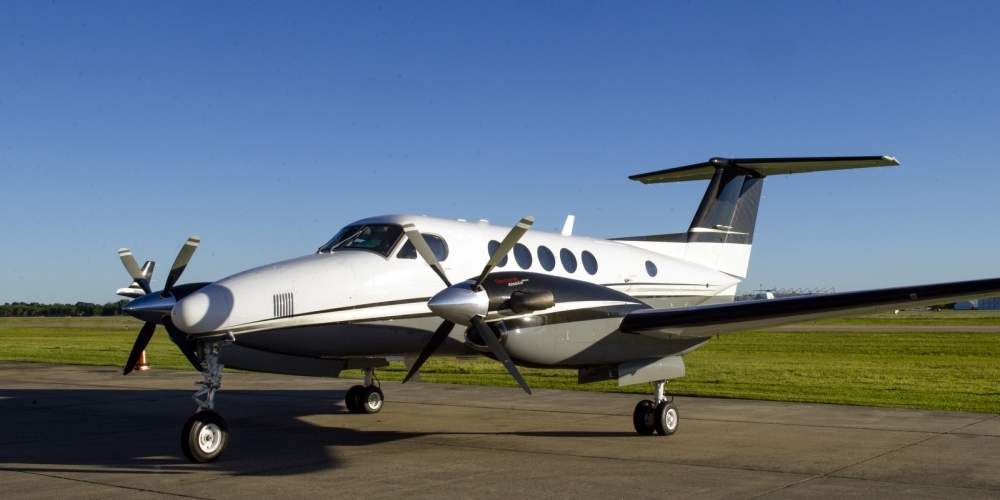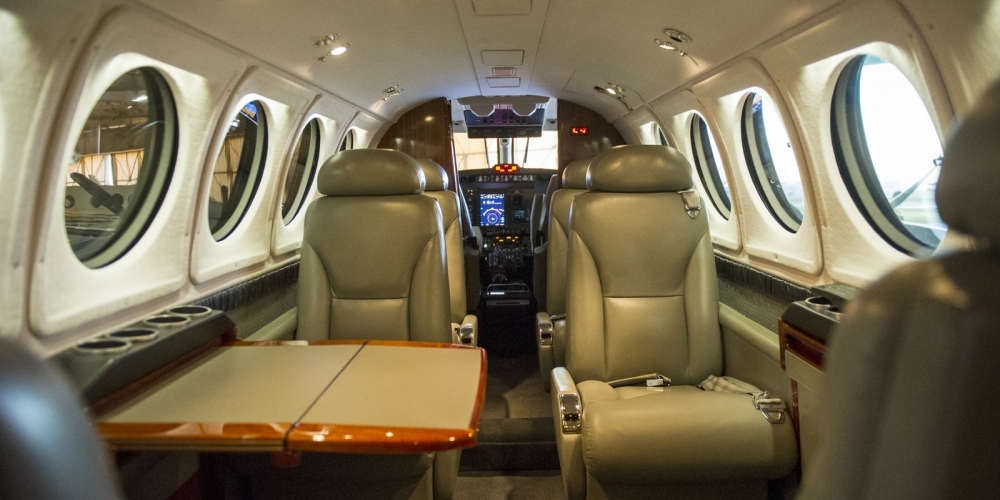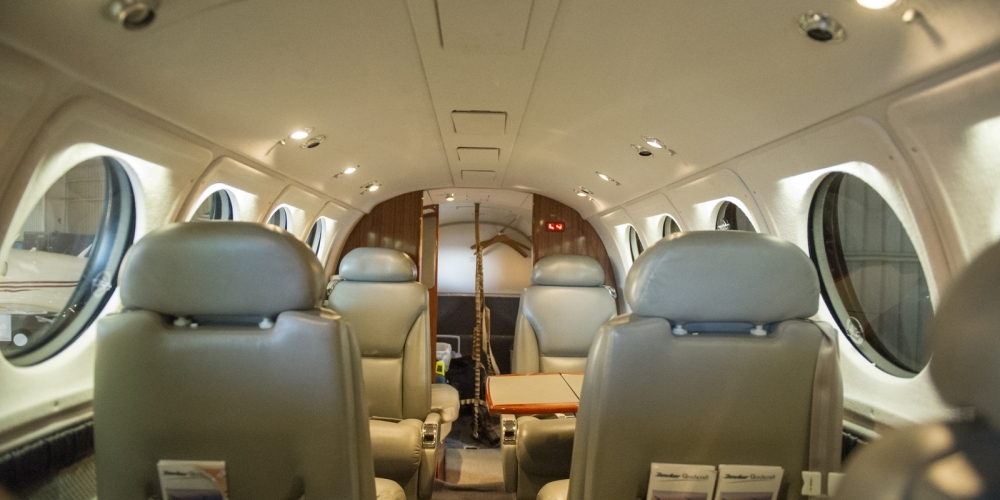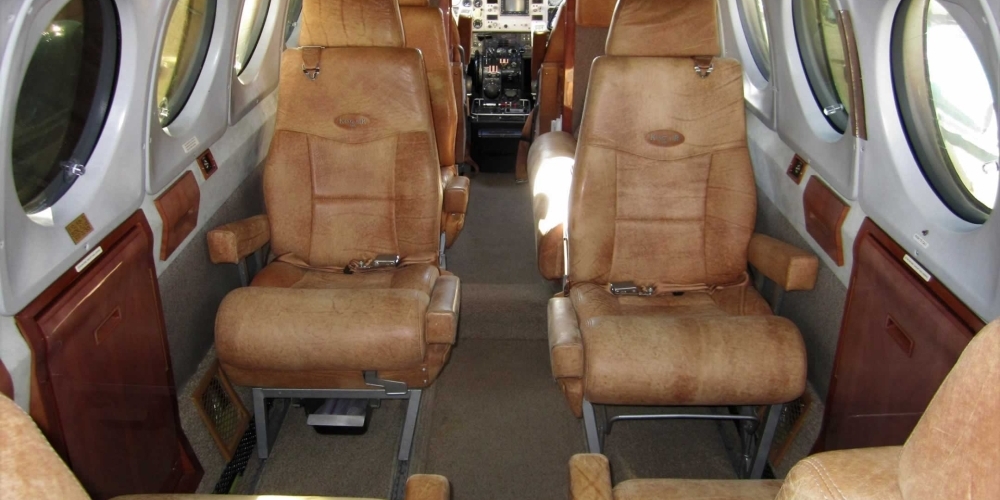 Characteristics of King Air 200
Aircraft type Турбовинтовые
Flight range 2 126 km (1 321 miles)
Number of seats 5-7
Manufacturer Hawker Beechcraft
Cruising air speed 570 km/h (354 miles/h)
Luggage compartment volume 1.50 m3 (4.92 ft3)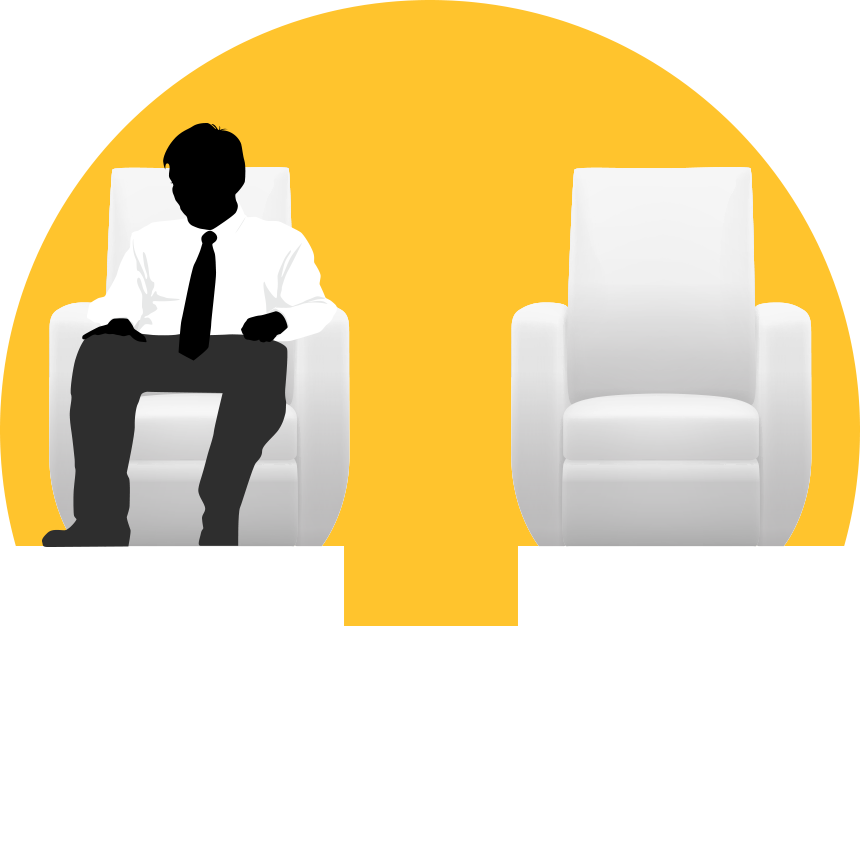 Cabin height 1.45 m (4.76 ft)
Cabin width 1.37m (4.49ft)
Specifications
Flight maximum altitude 9 500 m
Maximum take-off weight 5 670 kg
Cabin length 5.09 m (16.70 ft)
Cabin width 1.37 m (4.49 ft)
Cabin volume 8.58 m3/28.15 ft3
Aircraft length 13.36 m (43.83 ft)
Aircraft height 4.52 m (14.83 ft)
Engine manufacturer< PT6A-52
Flight range King Air 200
Move the marker
and place it onto any town to see the destinations reachable by the chosen jet..