ACJ-318
Airbus ACJ-318 – наиболее компактный и доступный из бизнес-лайнеров линейки, рассчитанный при стандартной компоновке на 19 пассажиров и максимальную дальность полета 7800 километров. Модель спроектирована на базе пассажирского авиалайнера A318 и, несмотря на заявленную компактность, располагает достаточно просторным салоном для своего класса. Если внешние габариты самолета мало отличаются от аналогичных бизнес-джетов, то внутреннее пространство по размерам стало выше и шире. В нем реализуются разные дизайнерские проекты, создающие ощущение уюта. Есть трехступенчатый климат контроль, современное управление системами самолета, места для спальни, гостиной, душевой, обеденного зала. Модель ACJ-318 сертифицирована для полетов в так называемые сложные аэропорты (типа London City), куда она проходит по шумности, требованиям к глиссаде и другим параметрам.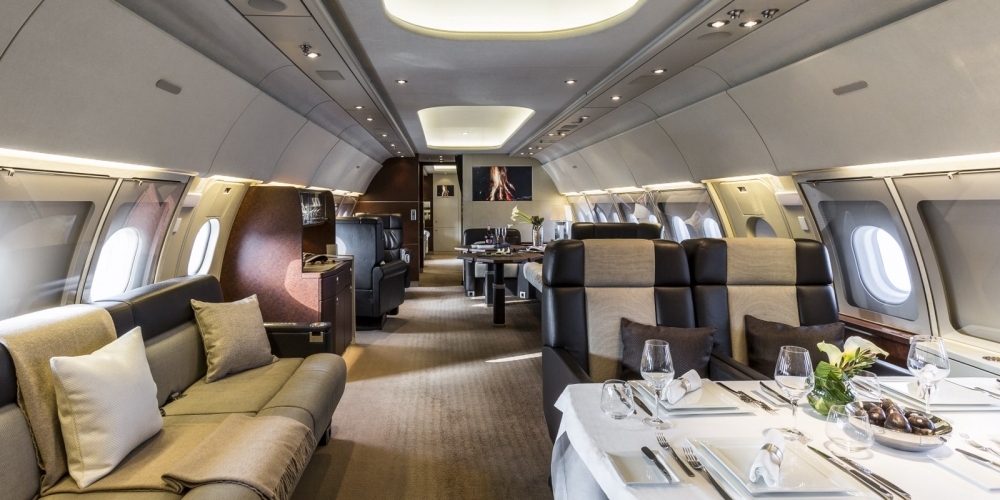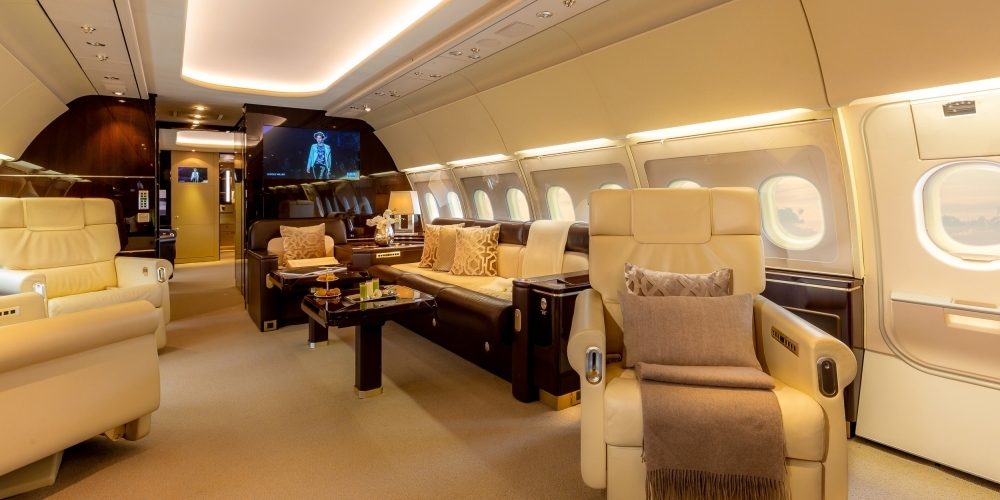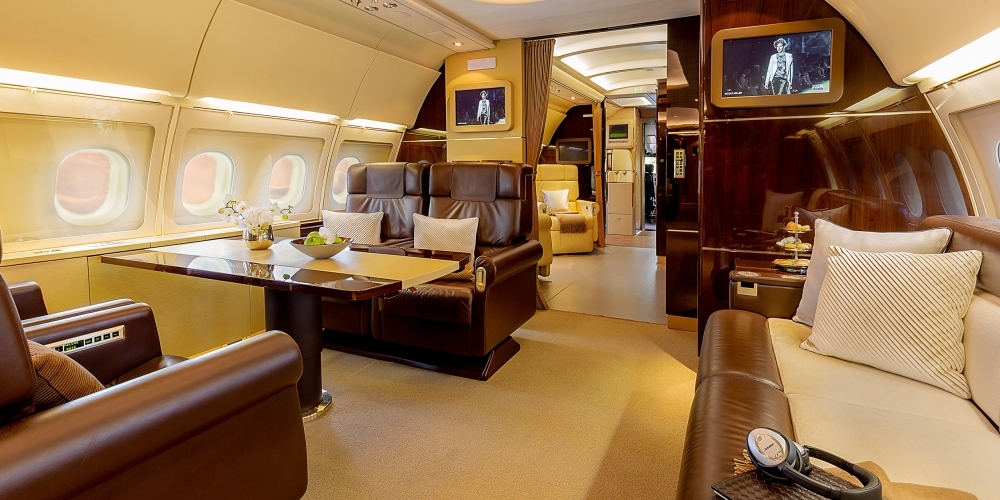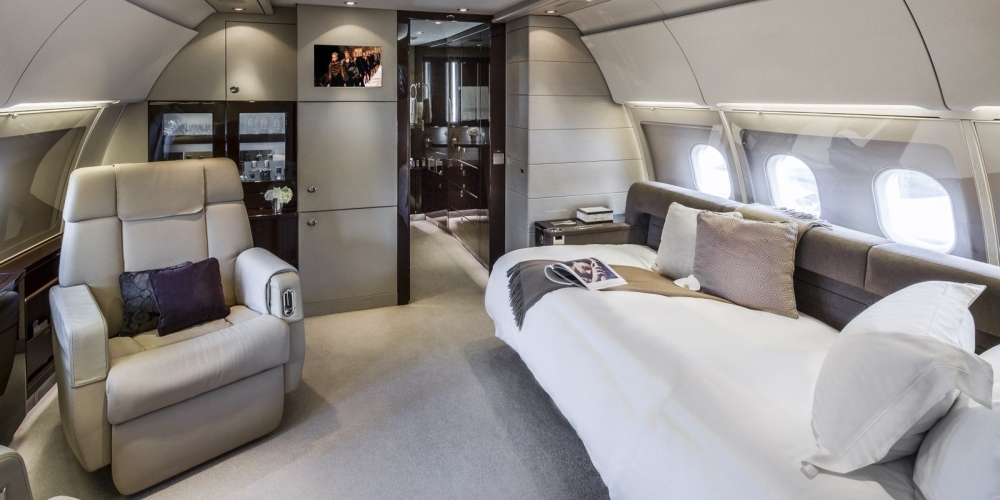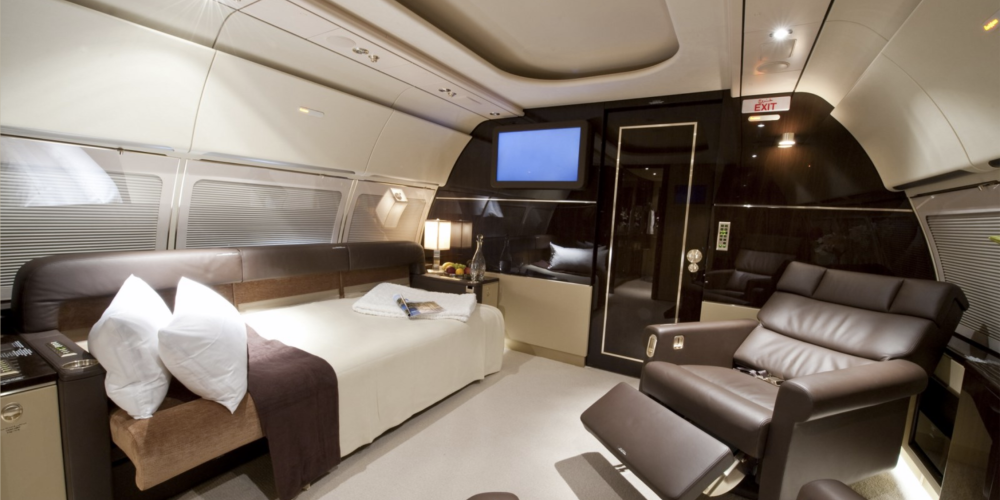 Characteristics of ACJ-318
Aircraft type Бизнес лайнер
Flight range 7 800 km (4 848 miles)
Number of seats 14-18
Manufacturer Airbus
Cruising air speed 850 km/h (528 miles/h)
Luggage compartment volume 12.17 m3 (39.93 ft3)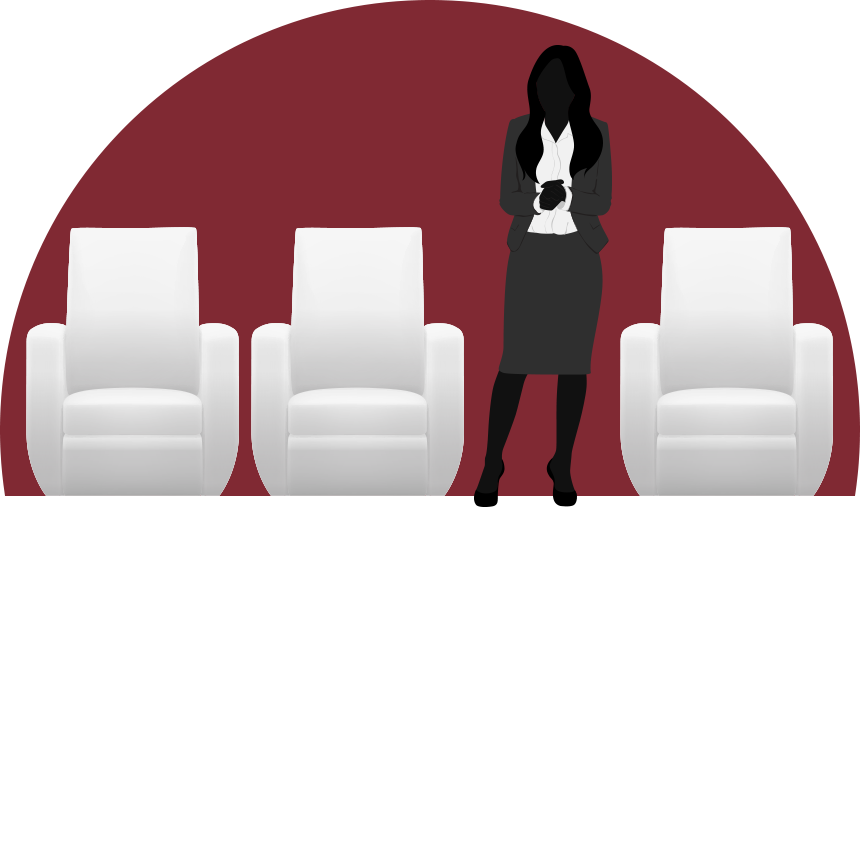 Cabin height 2.25 m (7.38 ft)
Cabin width 3.70m (12.14ft)
Specifications
Flight maximum altitude 12 500 m
Maximum take-off weight 68 000 kg
Cabin length 21.38 m (70.15 ft)
Cabin width 3.70 m (12.14 ft)
Cabin volume 75.00 m3/246.08 ft3
Aircraft length 31.45 m (103.19 ft)
Aircraft height 12.51 m (41.05 ft)
Wing span 34.09 m (111.85 ft)
Engine manufacturer< Pratt&Whitney
Flight range ACJ-318
Move the marker
and place it onto any town to see the destinations reachable by the chosen jet..