787-8 VIP
Boeing 787-8 – это основная 787-я модель лайнера в VIP-конфигурации. Его по праву называют Dream Jet, или джетом мечты. Характеристики самолета действительно поражают и заслуживают особого внимания. Дальность возможного перелета для модели увеличена до 16900 километров, что делает возможной организацию беспосадочных трансатлантических рейсов. Необходимый экипаж составляет от 2 человек, а пассажиров на борту получится разместить от 50 до 100. Бизнес-джет 787-8 VIP относится к категории широкофюзеляжных. Салон делится на общее лофт-пространство и отдельные каюты, предусмотрены рабочие зоны и места для отдыха, полноценные ванные комнаты с душем. Максимальная комфортность перелета обеспечивается в том числе за счет постоянного кондиционирования и оптимального давления. Увеличенные иллюминаторы пропускают на борт гораздо больше света. В лайнере выгодно соединяются роскошь и современные технологии – как в лучших мировых отелях.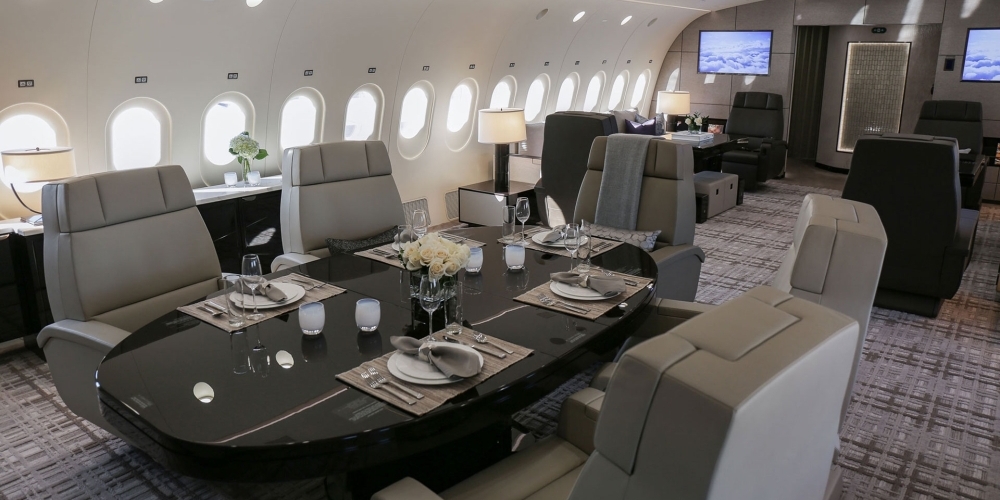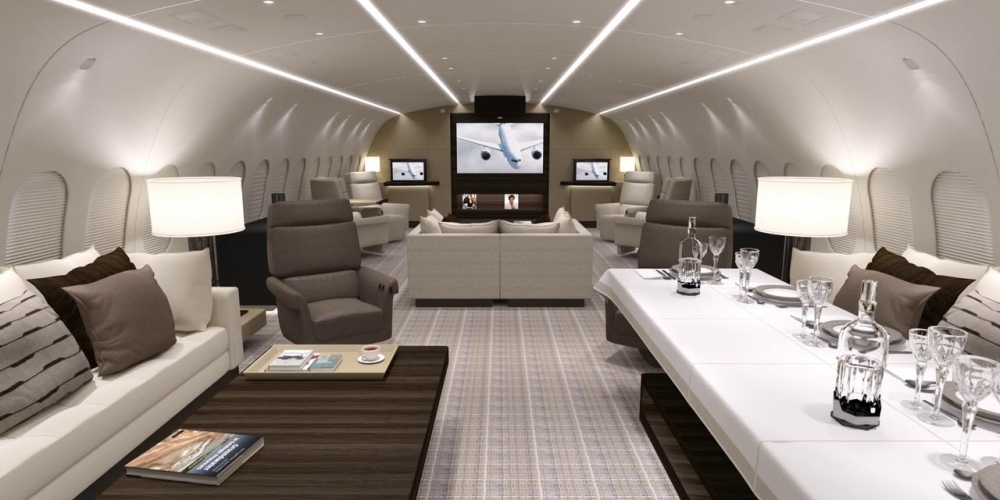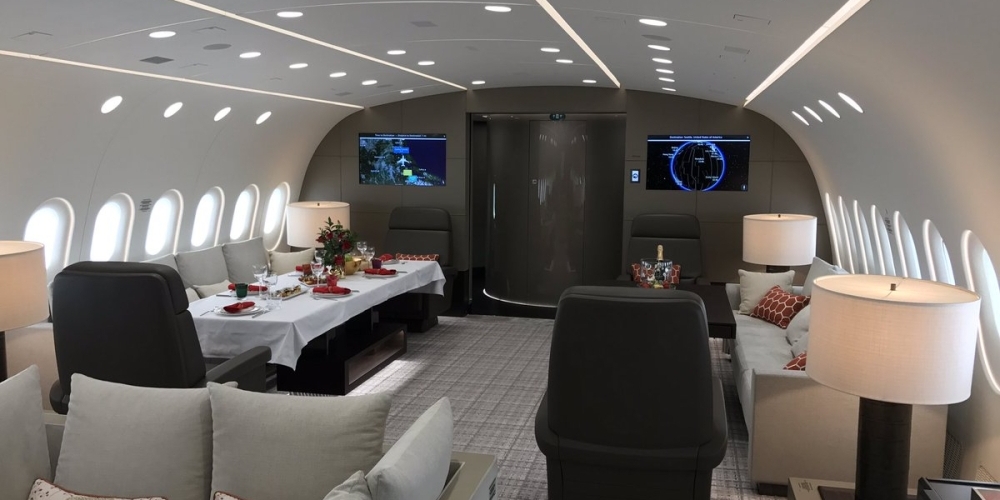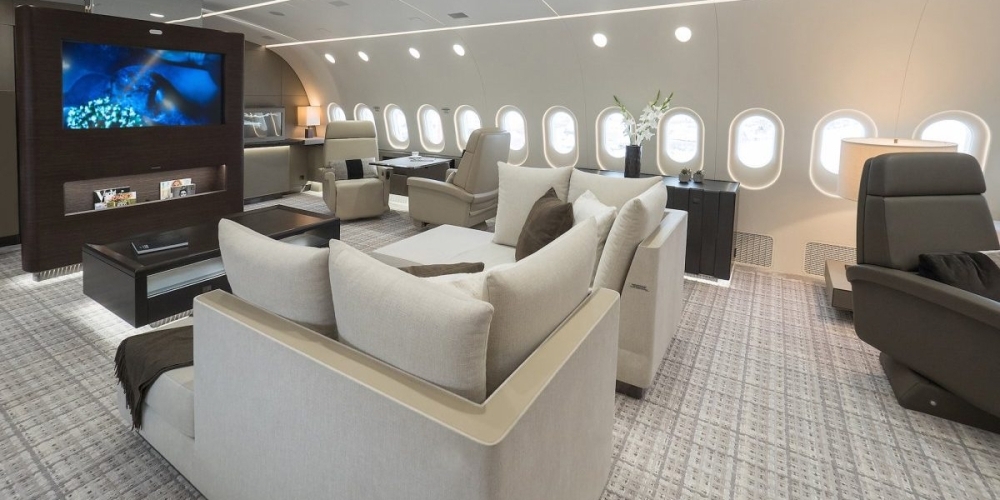 Characteristics of 787-8 VIP
Aircraft type Бизнес лайнер
Flight range 16 900 km (10 503 miles)
Number of seats 50-100
Manufacturer Boeing
Cruising air speed 850 km/h (528 miles/h)
Luggage compartment volume 138.10 m3 (453.11 ft3)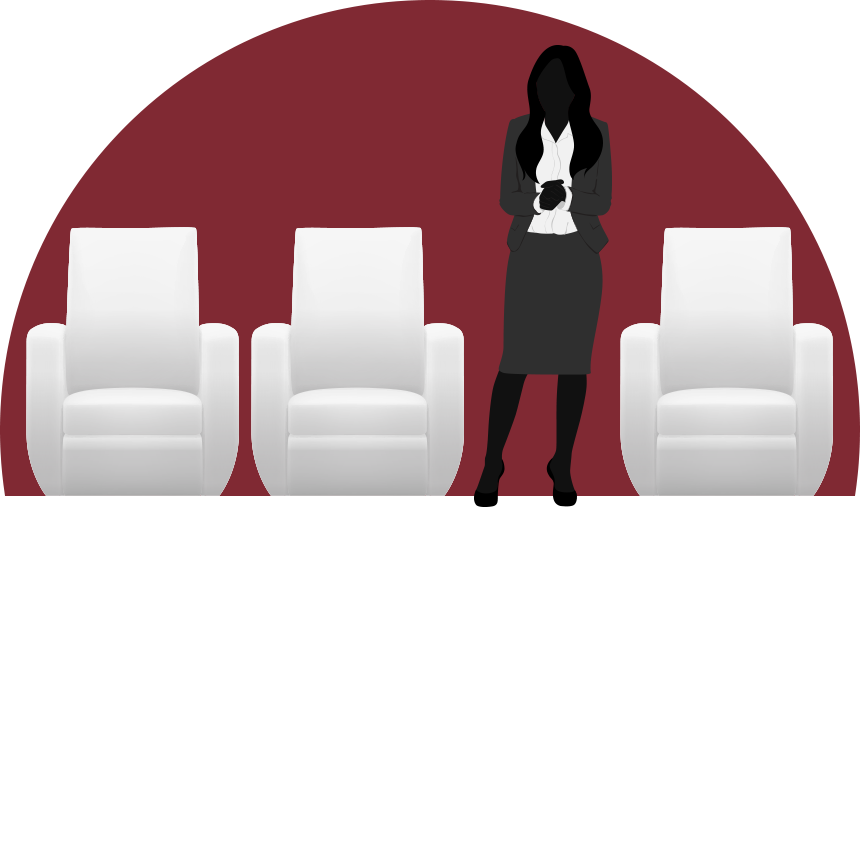 Cabin height 2.30 m (7.55 ft)
Cabin width 5.74m (18.83ft)
Specifications
Flight maximum altitude 13 106 m
Maximum take-off weight 219 540 kg
Cabin length 42.30 m (138.79 ft)
Cabin width 5.74 m (18.83 ft)
Cabin volume 223.30 m3/732.65 ft3
Aircraft length 57.00 m (187.02 ft)
Aircraft height 17.00 m (55.78 ft)
Wing span 60.00 m (196.86 ft)
Engine manufacturer< General Electric
Flight range 787-8 VIP
Move the marker
and place it onto any town to see the destinations reachable by the chosen jet..