Gulfstream G100
Gulfstream G100 – сверхскоростной американский бизнес-джет, способный преодолевать 4350 км со скоростью 870 км/ч. Рассчитан на 6–7 человек. Гидравлические и электрические системы обеспечивают высокую безопасность в то время, пока самолет находится над водой. Он получил 2 безопасных и надежных двигателя, которые увеличивают скорость и дальность полета, а также экономно расходуют топливо. Джет не требует много места для взлета, а значит, подходит для коротких ВПП, что увеличивает количество доступных ему аэропортов. Авиалайнер создает комфортную атмосферу для путешествий. Пассажирам доступны откидные комфортабельные сиденья, отличное интернет-соединение, небольшой санузел и багажное отделение. Для салона разработаны 2 основных дизайна, которые зависят от его компоновки, все они выполнены в светлых тонах.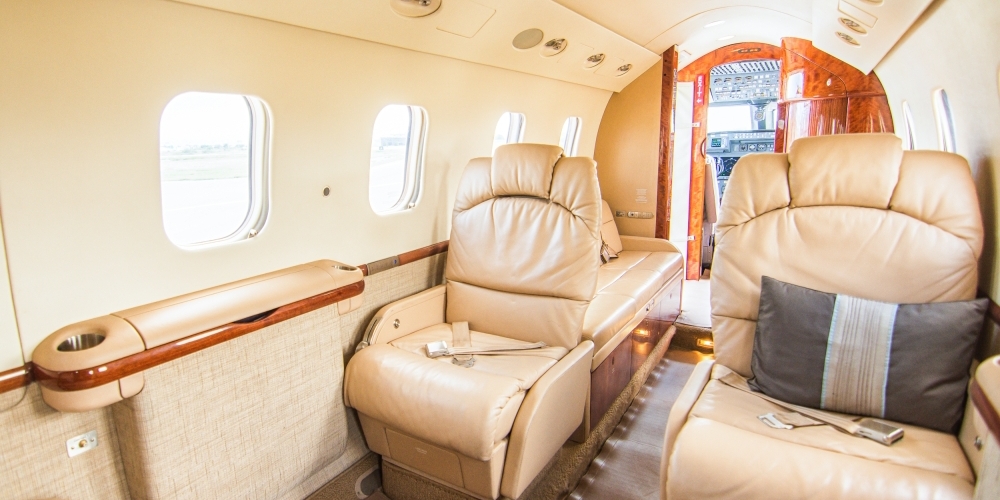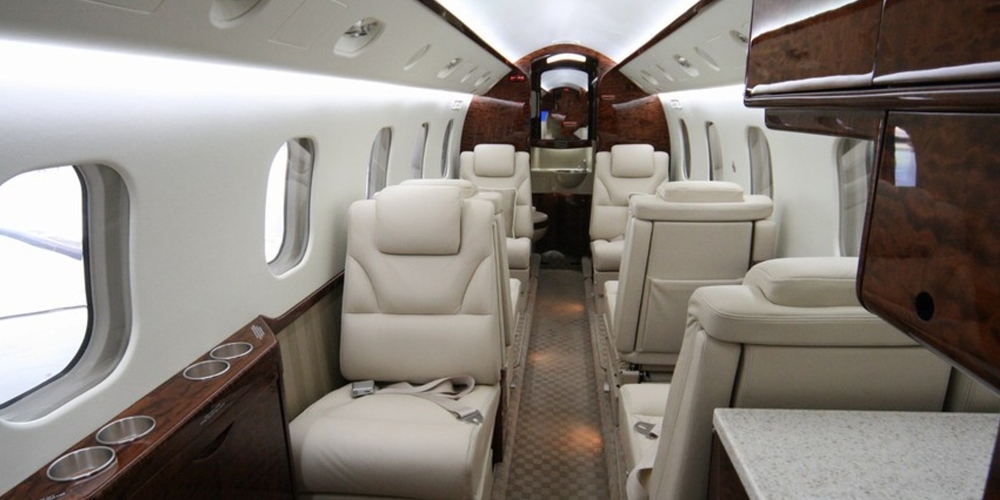 Characteristics of Gulfstream G100
Aircraft type Midsize jet
Flight range 4 350 km (2 704 miles)
Number of seats 6-7
Manufacturer Gulfstream Aerospace
Cruising air speed 870 km/h (541 miles/h)
Luggage compartment volume 1.45 m3 (4.76 ft3)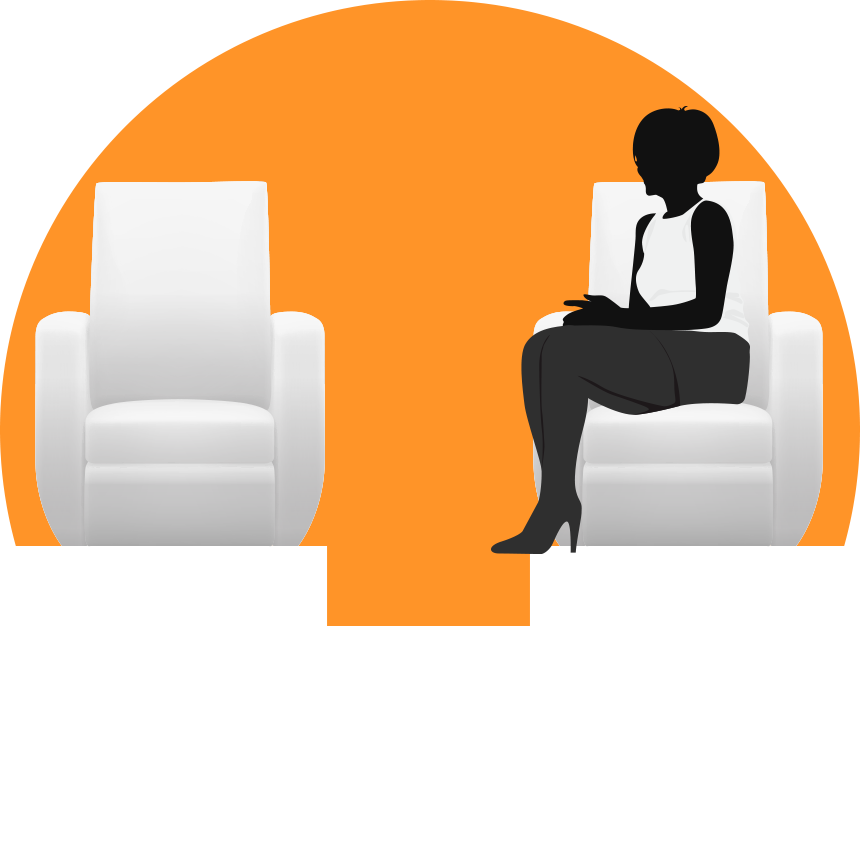 Cabin height 1.70 m (5.58 ft)
Cabin width 1.45m (4.76ft)
Specifications
Flight maximum altitude 13 716 m
Maximum take-off weight 11 181 kg
Cabin length 5.21 m (17.09 ft)
Cabin width 1.45 m (4.76 ft)
Cabin volume 13.17 m3/43.21 ft3
Aircraft length 16.94 m (55.58 ft)
Aircraft height 5.53 m (18.14 ft)
Wing span 16.64 m (54.60 ft)
Engine manufacturer< Honeywell
Flight range Gulfstream G100
Move the marker
and place it onto any town to see the destinations reachable by the chosen jet..