Embraer Legacy 450
Embraer Legacy 450 – легкий двухдвигательный самолет от бразильской компании «Embraer». Имеет усовершенствованную конструкцию крыла, дополнительные топливные баки, за счет которых увеличивается скорость и дальность джета. Вмещает небольшое количество пассажиров – 5–7 человек. Джет способен преодолевать расстояния до 4260 км без дозаправки, а также оснащен умной системой управления, которая улучшает качество и безопасность перелета. Быстро набирает высоту и не нуждается в длинной ВПП. Специализированные системы отлично подавляют шум и уменьшают турбулентность – во время полета в салоне тихо и спокойно. Внутри авиалайнер выглядит как самолет премиум-класса: он сочетает в себе комфортабельность и изысканность. Салон имеет высокие потолки и выполнен в светлых тонах, сиденья обиты бежевой кожей. Солнечный свет, проникающий через иллюминаторы, создает на борту приятную атмосферу и поднимает настроение пассажирам. Кресла откидываются и трансформируются в спальные места при необходимости. По желанию вместо дивана в передней части фюзеляжа может быть дополнительно установлена кухня. Также в доступе пассажиров – туалет и гардеробная.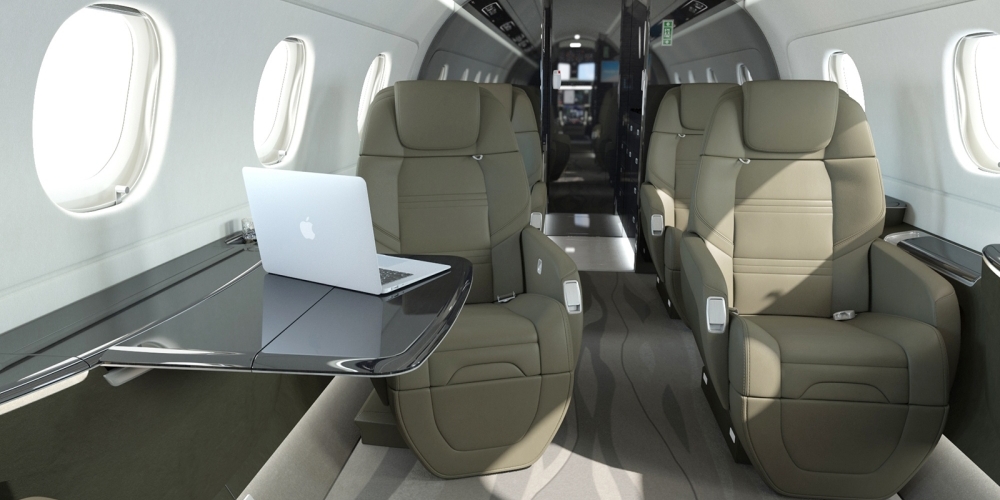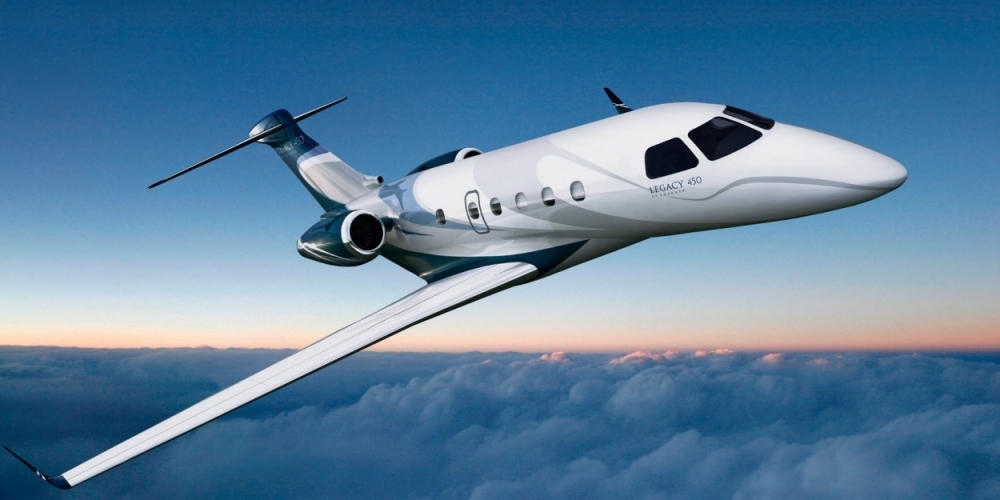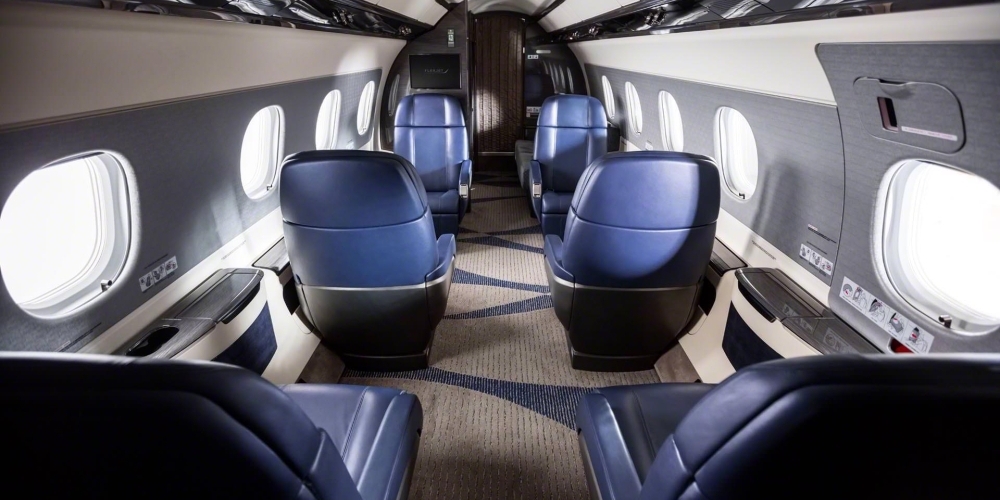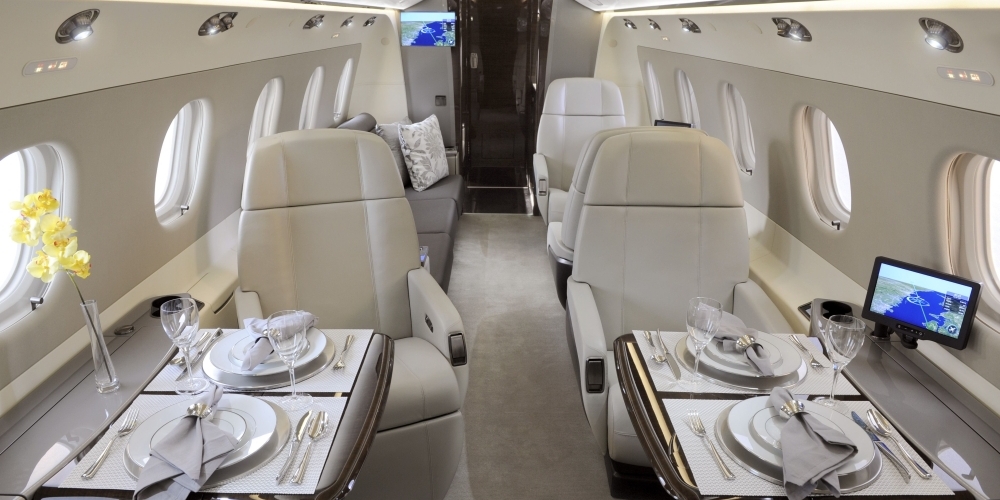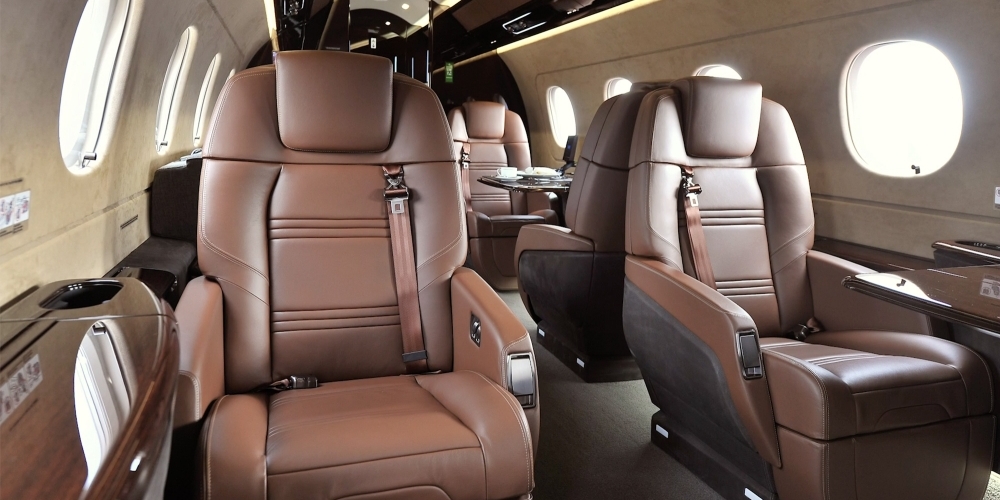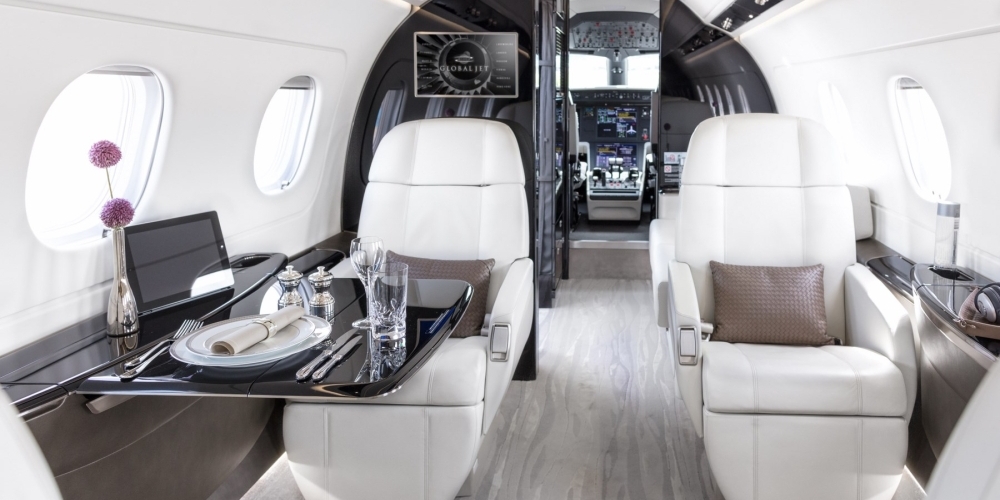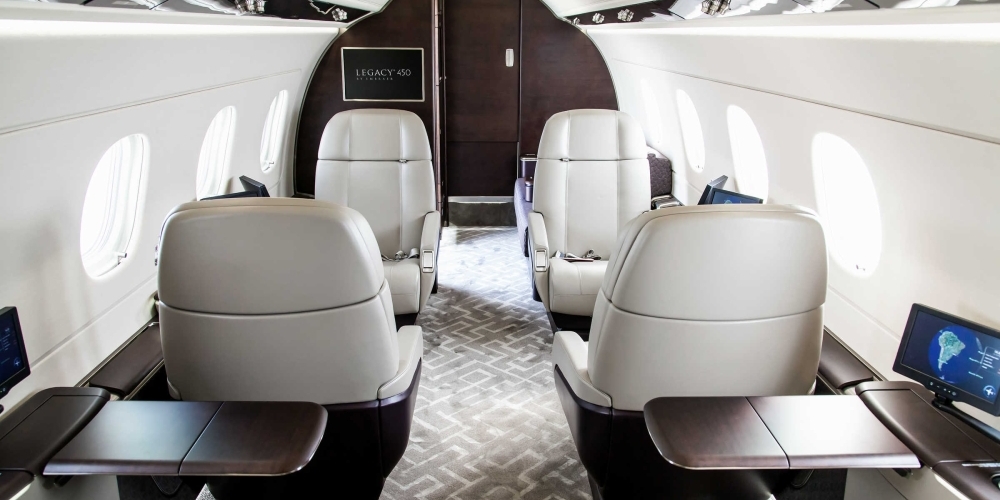 Characteristics of Embraer Legacy 450
Aircraft type Midsize jet
Flight range 4 630 km (2 878 miles)
Number of seats 7-9
Manufacturer Embraer
Cruising air speed 848 km/h (527 miles/h)
Luggage compartment volume 3.10 m3 (10.17 ft3)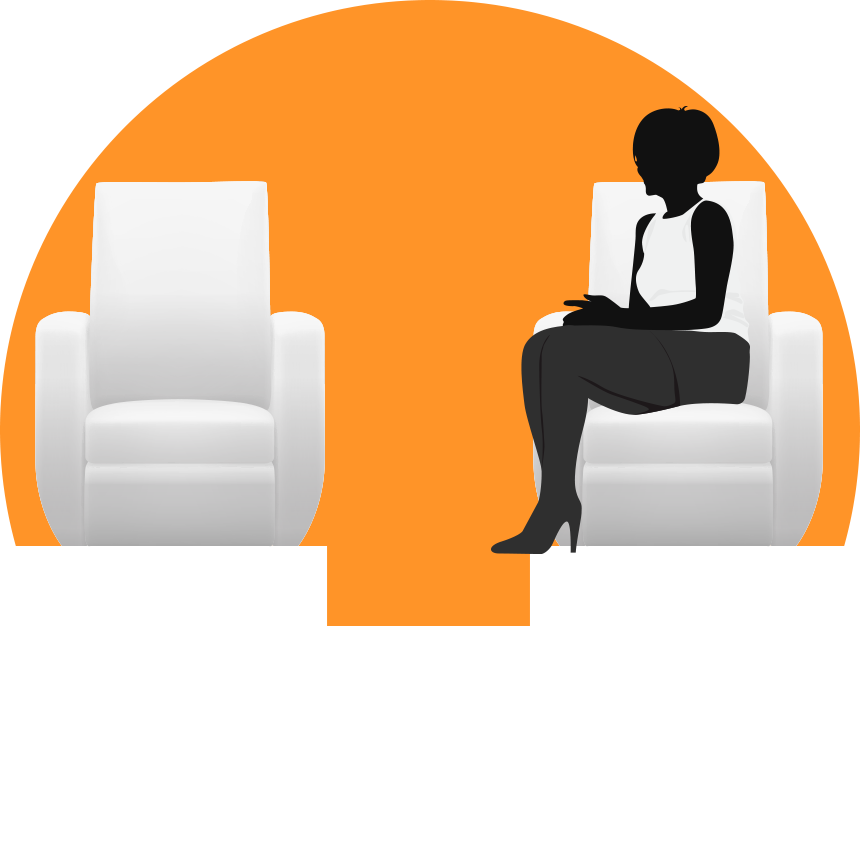 Cabin height 1.80 m (5.91 ft)
Cabin width 2.08m (6.82ft)
Specifications
Flight maximum altitude 13 716 m
Maximum take-off weight 16 000 kg
Cabin length 7.32 m (24.02 ft)
Cabin width 2.08 m (6.82 ft)
Cabin volume 19.68 m3/64.57 ft3
Aircraft length 19.68 m (64.57 ft)
Aircraft height 6.43 m (21.10 ft)
Wing span 20.24 m (66.41 ft)
Engine manufacturer< Honeywell
Flight range Embraer Legacy 450
Move the marker
and place it onto any town to see the destinations reachable by the chosen jet..
От загруженности самолета зависит расстояние, которое он сможет преодолеть без дозаправки. Для получения более точной информации о дальности полета, укажите предполагаемое количество пассажиров.