Gulfstream IV
Gulfstream IV – большой межконтинентальный самолет от американской компании Gulfstream Aerospace. Он предназначен для административных перелетов дальней и средней протяженности. Сконструирован на основе предыдущей версии Gulfstream III. Разработка началась в 1983 году, массовое производство происходило с 1985 по 2003 годы. Крылья новой версии легче и проще, что повысило аэродинамические показатели джета. Два турбореактивных двухконтурных двигателя Rolls-Royce RB.183 Tay подняли максимальную скорость самолета до 1087 км/ч. Это экономичные, менее шумные, но более мощные двигатели, чем в прошлой модели. А большой запас топлива позволяет самолету летать на расстояния до 7408 км без дозаправки. Кабина экипажа оснащена современным бортовым оборудованием с новейшей электронной пилотажной информационной системой (EFIS). Благодаря удлинению фюзеляжа появился 6-й иллюминатор, салон стал больше и светлее. Удобные, мягкие кресла со столиками позволяют комфортно разместить здесь 12–16 пассажиров.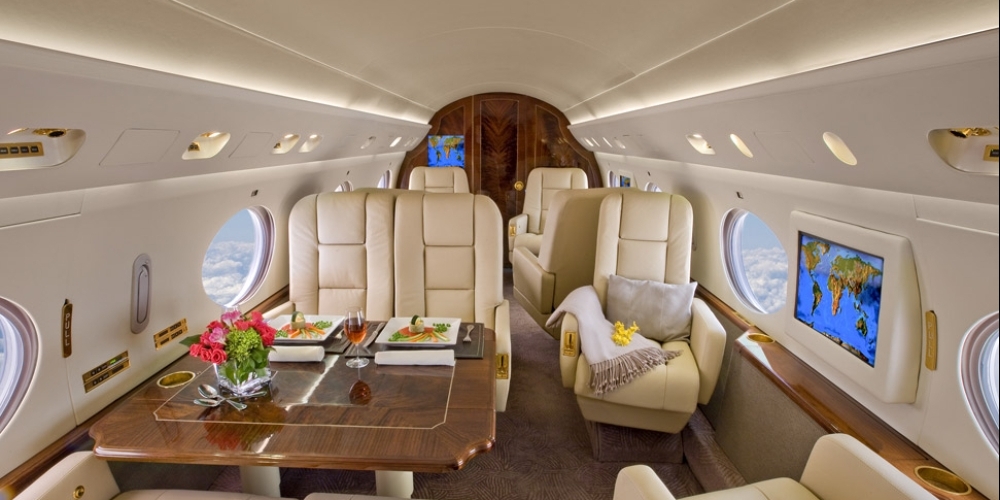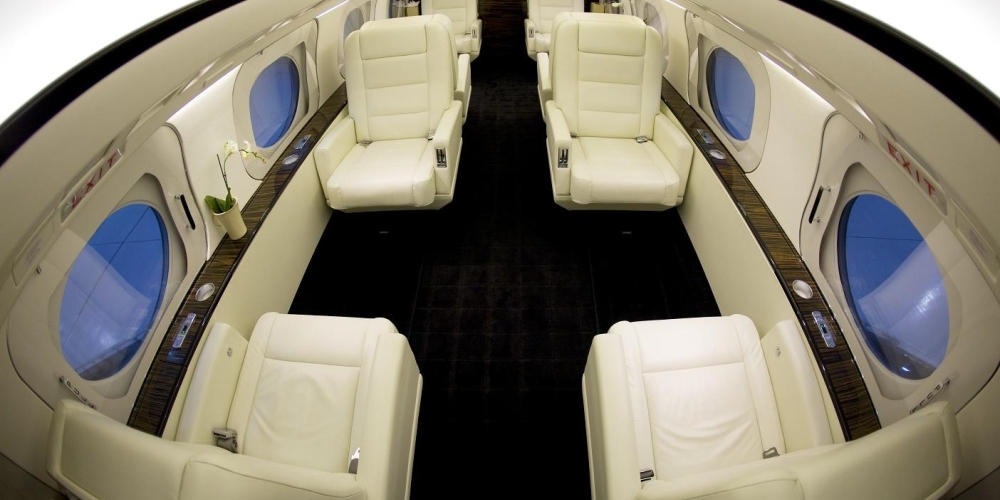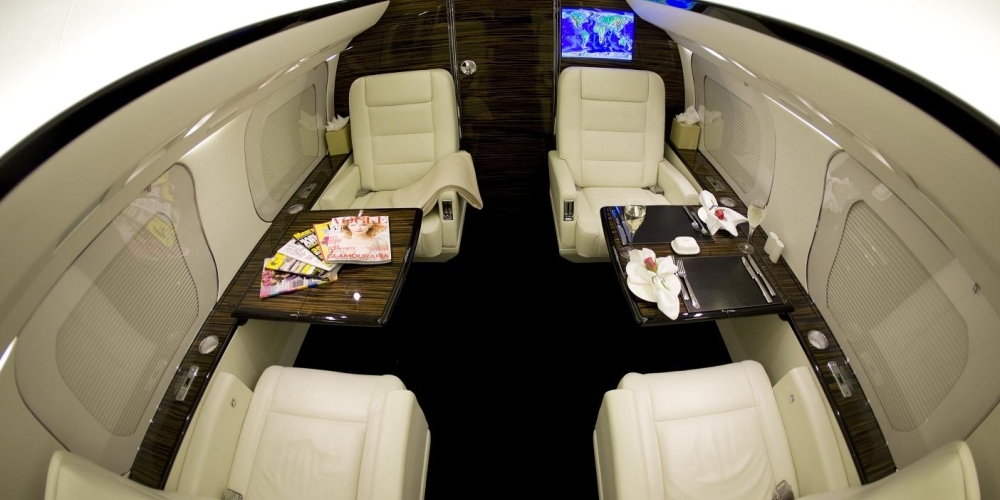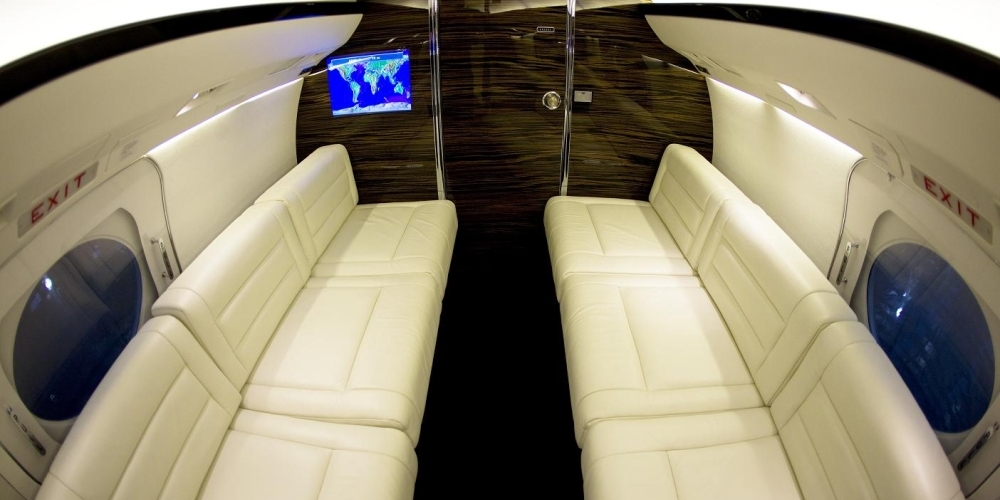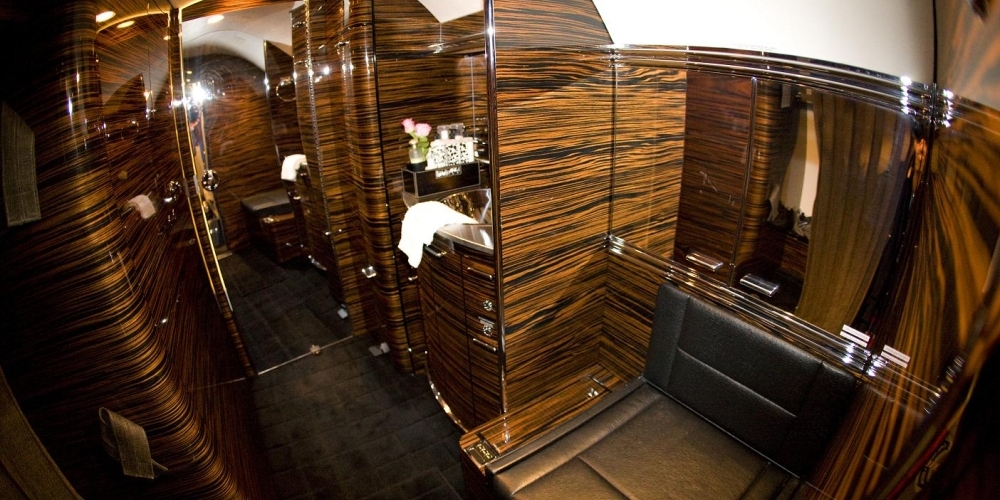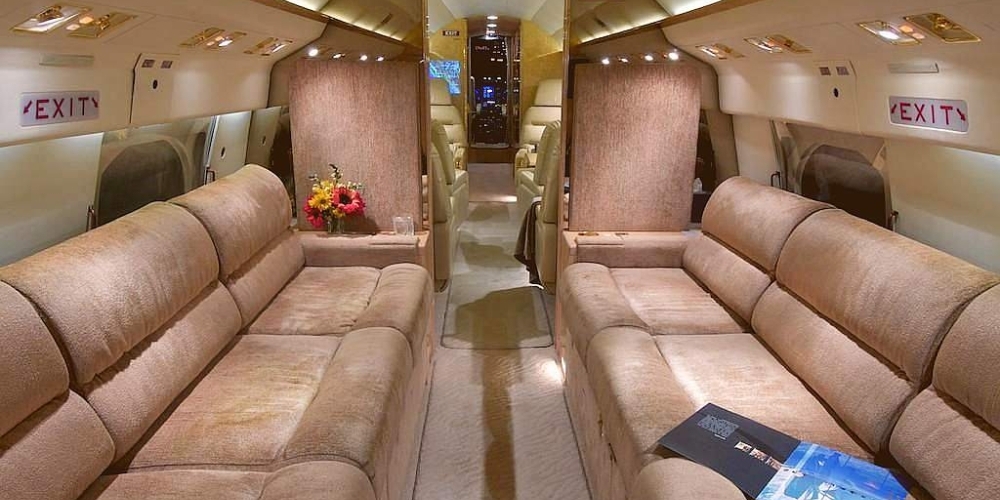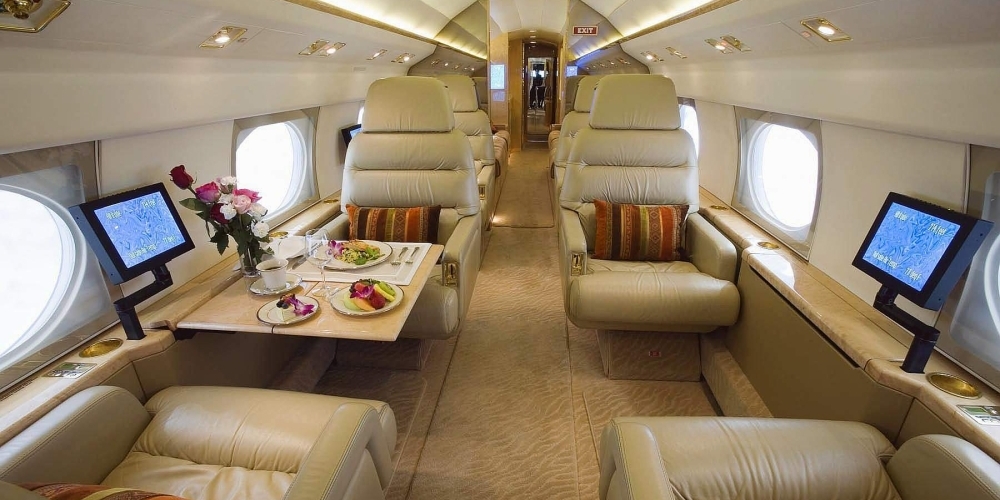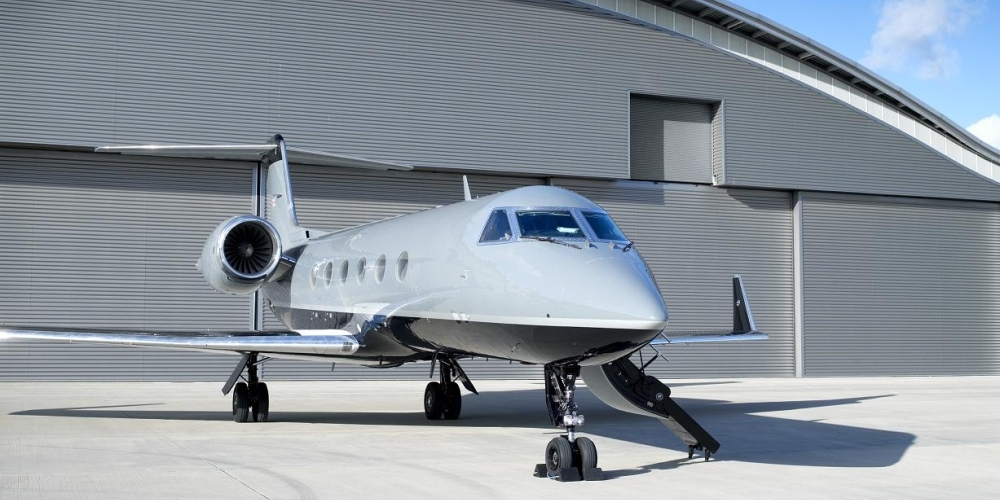 Characteristics of Gulfstream IV
Aircraft type Heavy jet
Flight range 7 408 km (4 604 miles)
Number of seats 12-14
Manufacturer Gulfstream Aerospace
Cruising air speed 926 km/h (576 miles/h)
Luggage compartment volume 4.70 m3 (15.42 ft3)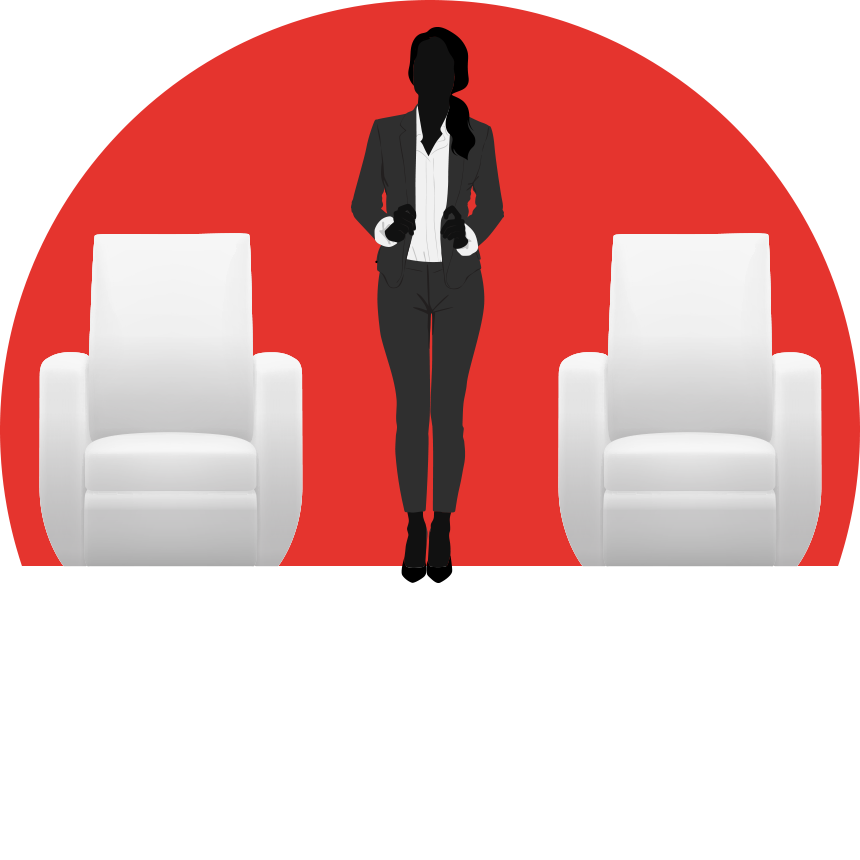 Cabin height 1.85 m (6.07 ft)
Cabin width 2.24m (7.35ft)
Specifications
Flight maximum altitude 13 716 m
Maximum take-off weight 33 203 kg
Cabin length 12.29 m (40.32 ft)
Cabin width 2.24 m (7.35 ft)
Cabin volume 43.18 m3/141.67 ft3
Aircraft length 26.92 m (88.32 ft)
Aircraft height 7.45 m (24.44 ft)
Wing span 23.72 m (77.83 ft)
Engine manufacturer< Rolls-Royce
Flight range Gulfstream IV
Move the marker
and place it onto any town to see the destinations reachable by the chosen jet..