Gulfstream G450
Gulfstream G450 – дальнемагистральный крупногабаритный самолет, обеспечивающий полную безопасность и комфорт во время перелета. Салон авиалайнера по-настоящему внушительный и роскошный: две пассажирские зоны разделены деревянной перегородкой. Микроклимат в каждой из зон регулируется на усмотрение клиентов. Расстояние между креслами, высота потолка и ширина салона позволяют путешественникам свободно перемещаться во время перелета. Шесть огромных иллюминаторов пропускают в салон достаточно солнечного света. Gulfstream G450 имеет улучшенную шумоизоляцию, которая обеспечивает комфортабельный полет. Кресла джета оснащены электроприводом и функцией массажа. Управление настройками салона доступно через мобильное приложение.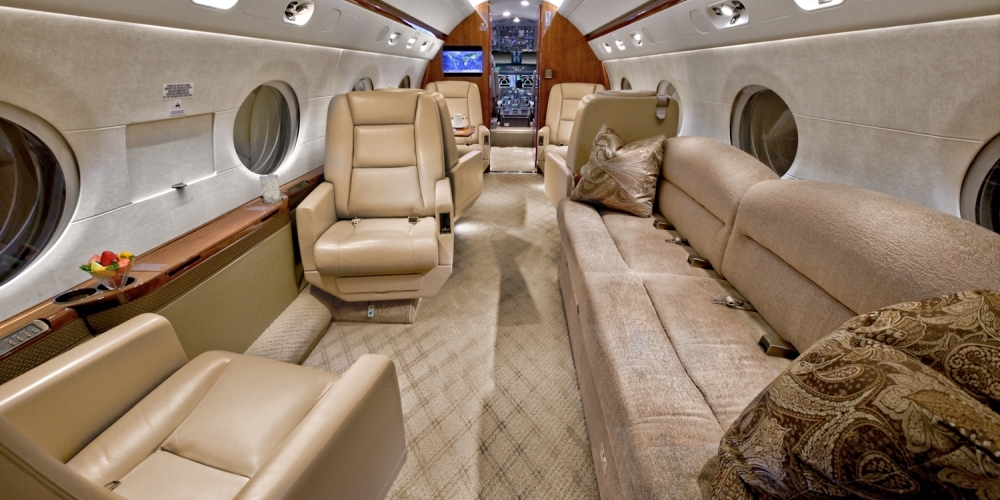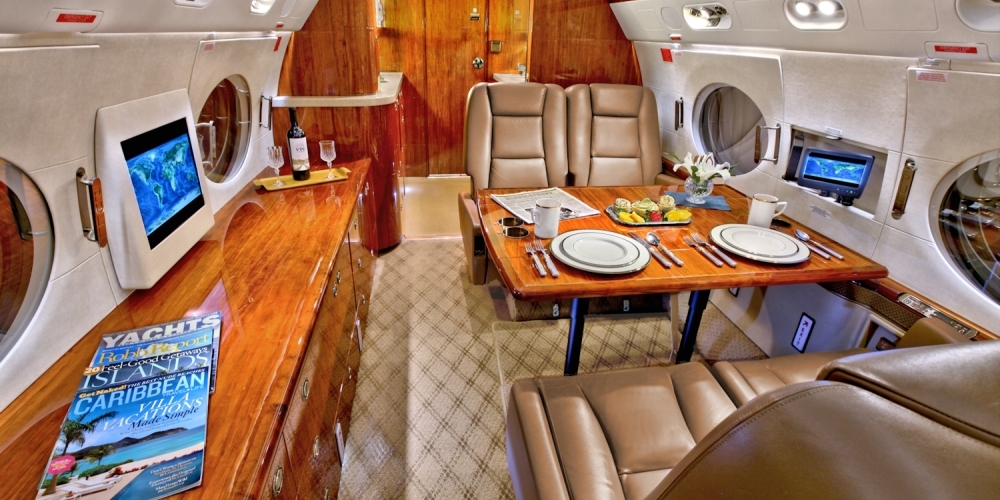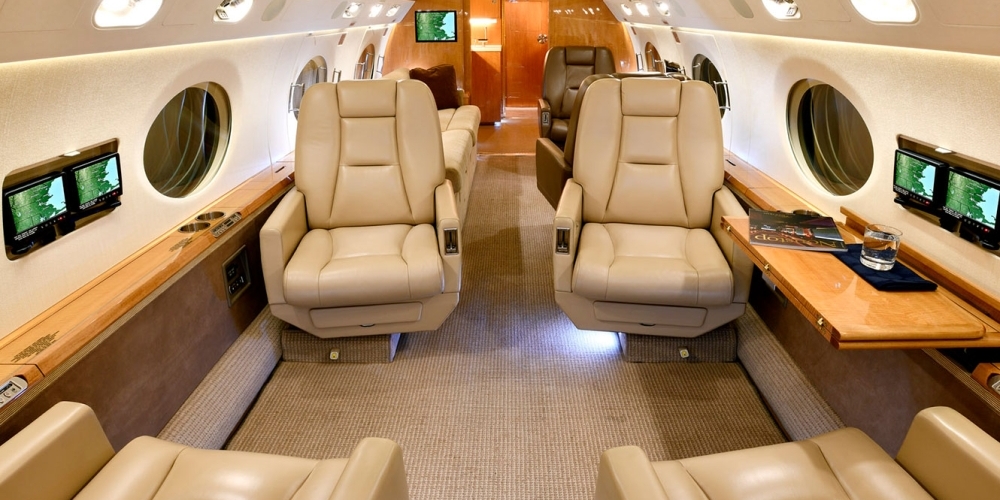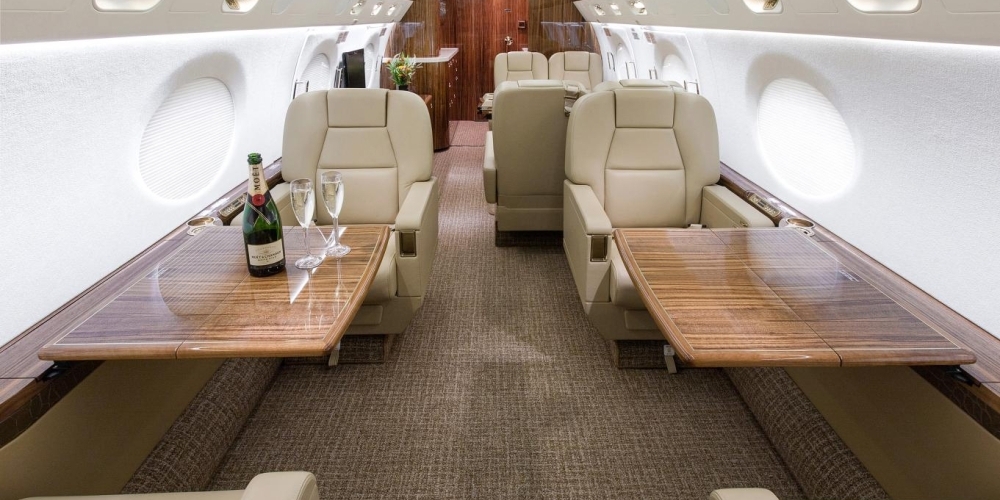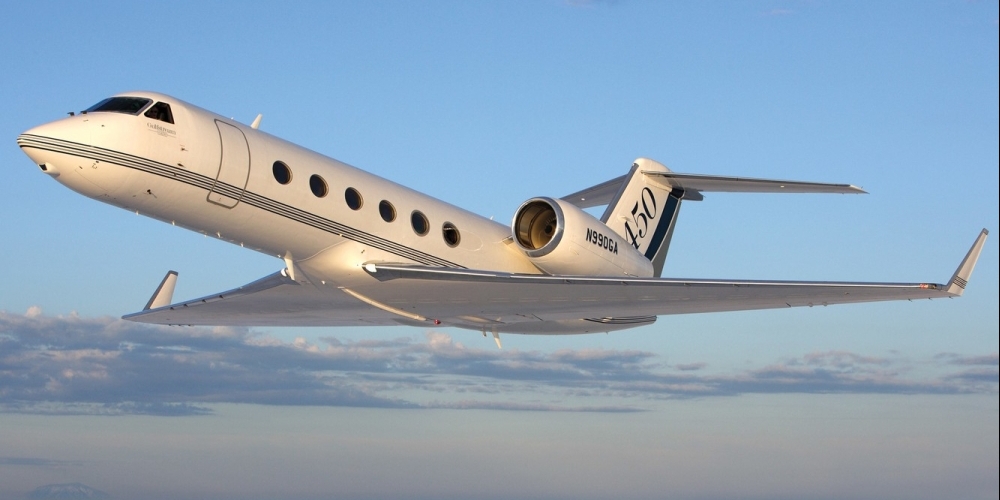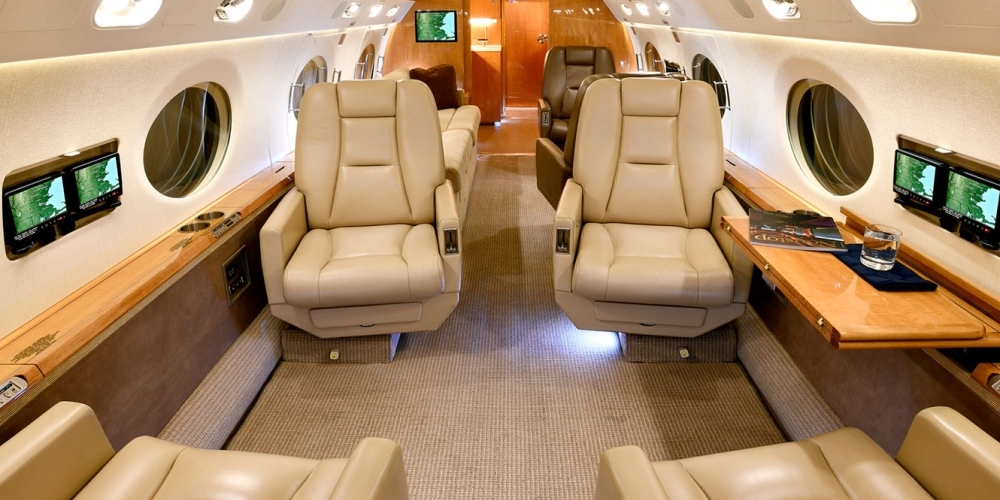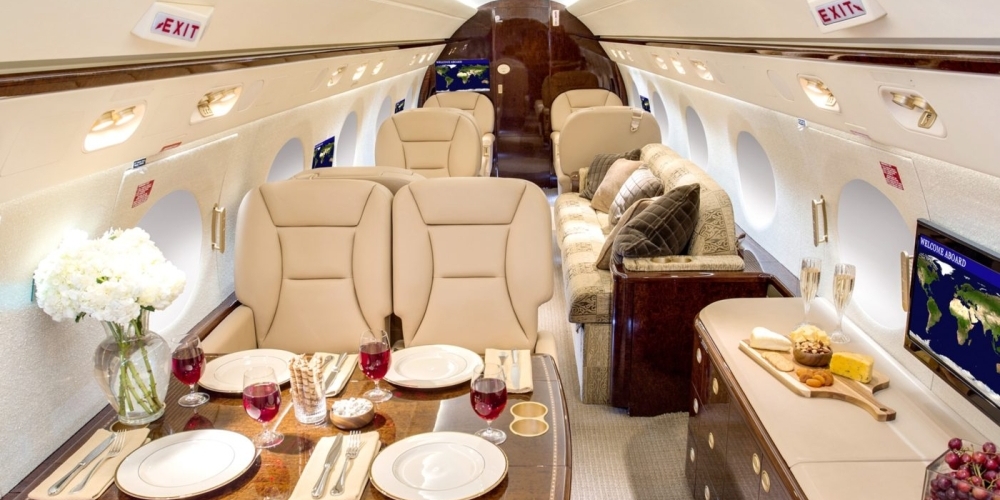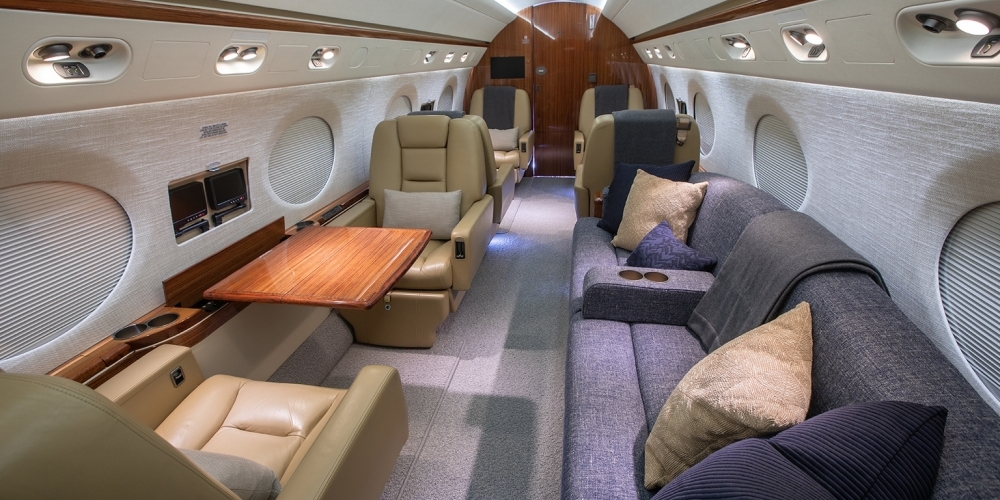 Characteristics of Gulfstream G450
Aircraft type Heavy jet
Flight range 7 650 km (4 755 miles)
Number of seats 12-14
Manufacturer Gulfstream Aerospace
Cruising air speed 850 km/h (528 miles/h)
Luggage compartment volume 4.80 m3 (15.75 ft3)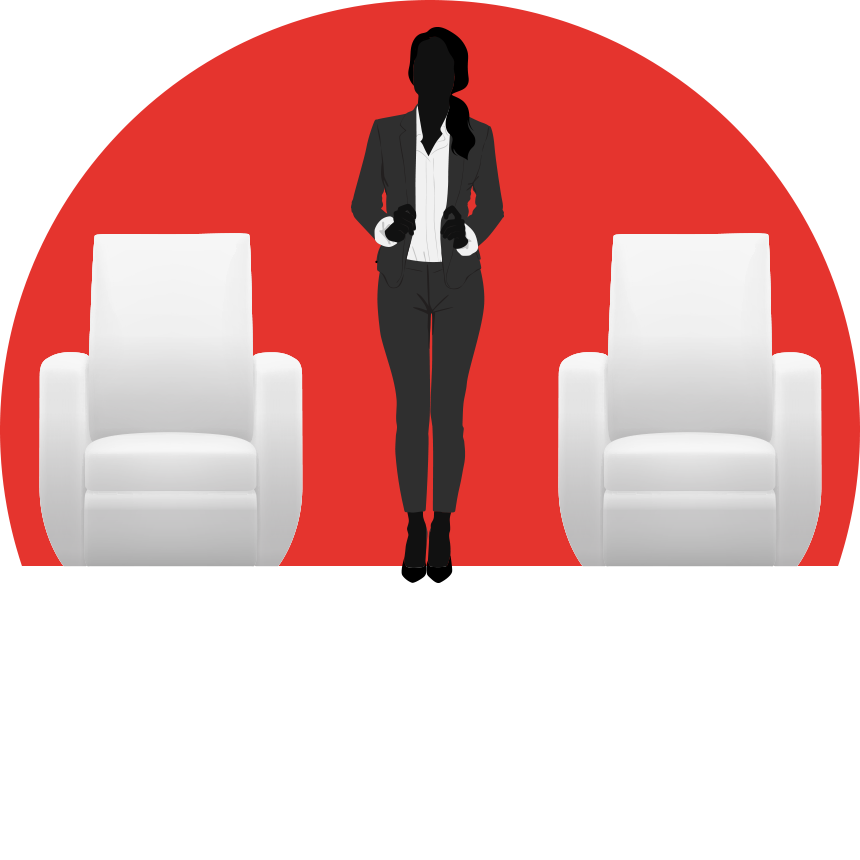 Cabin height 1.88 m (6.17 ft)
Cabin width 2.24m (7.35ft)
Specifications
Flight maximum altitude 13 716 m
Maximum take-off weight 33 838 kg
Cabin length 13.74 m (45.08 ft)
Cabin width 2.24 m (7.35 ft)
Cabin volume 43.20 m3/141.74 ft3
Aircraft length 27.23 m (89.34 ft)
Aircraft height 7.67 m (25.17 ft)
Wing span 23.72 m (77.83 ft)
Engine manufacturer< Rolls-Royce
Flight range Gulfstream G450
Move the marker
and place it onto any town to see the destinations reachable by the chosen jet..
От загруженности самолета зависит расстояние, которое он сможет преодолеть без дозаправки. Для получения более точной информации о дальности полета, укажите предполагаемое количество пассажиров.