ACJ-340
Лайнер ACJ-340 – один из наиболее роскошных, больших в своей серии Airbus, спроектированный на базе коммерческого самолета с маркировкой A340. Первый самолет данной модели попал в руки к частному собственнику в 2006-м году. Сейчас такие машины уже не выпускаются, но они остаются очень популярными и имеют несколько модификаций. Распространен авиалайнер в королевских семьях, среди делегаций и семей глав государств, у представителей крупных компаний. Салон ACJ-340 рассчитан на комфортное размещение до 50 пассажиров. Модель способен преодолеть без пересадок расстояние свыше 18 тысяч километров. В совокупности с широкими возможностями по кастомизации это объясняет такую востребованность модели. Модель самолета широкофюзеляжная и 4-двигательная. Специально для него в свое время был разработан новый салон под названием Gala. Спальни, рабочие зоны, конференц-залы обустраиваются на основе уже готовых блоков под запрос владельца.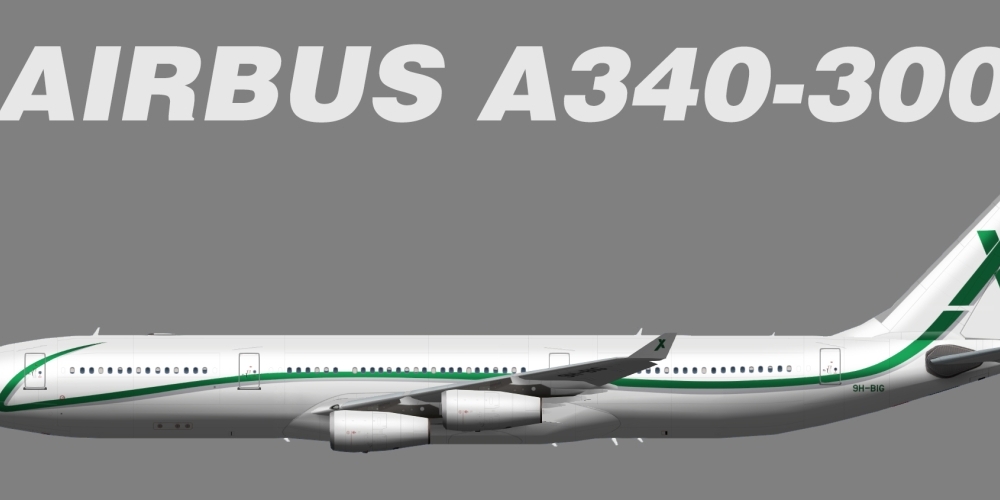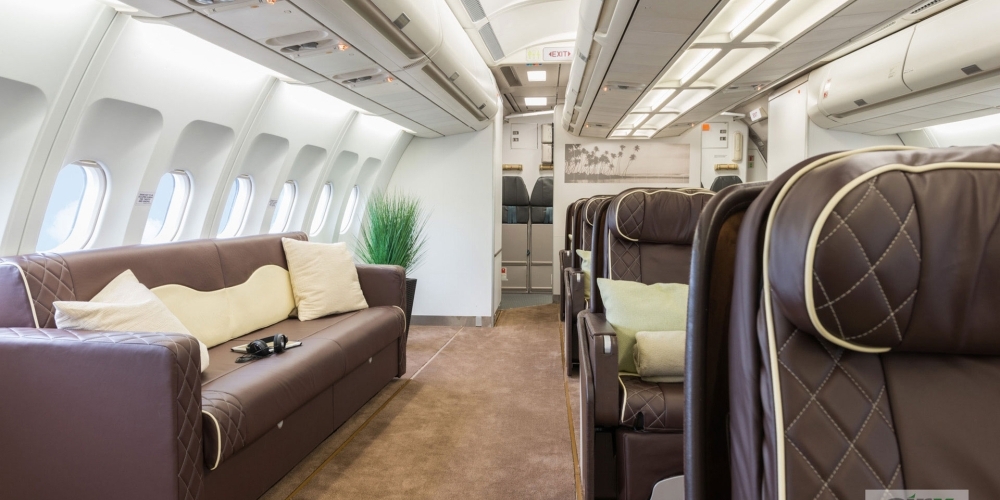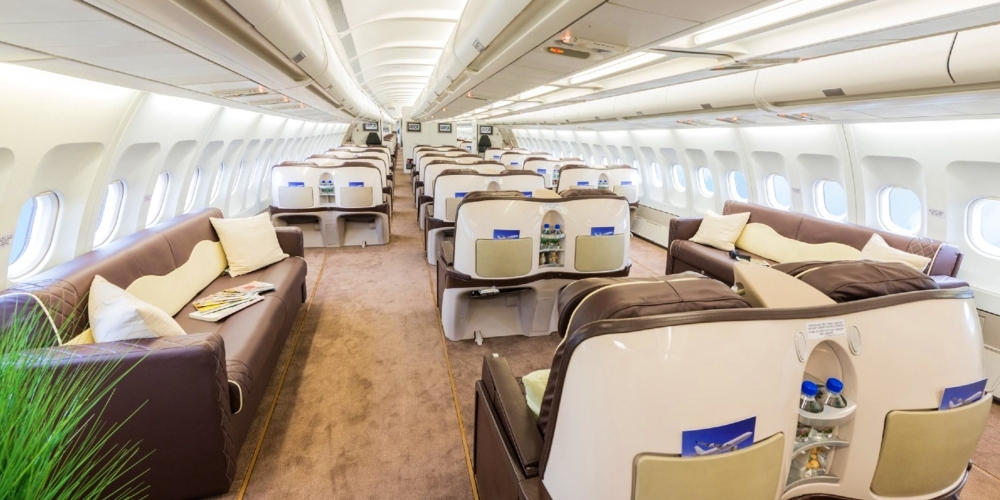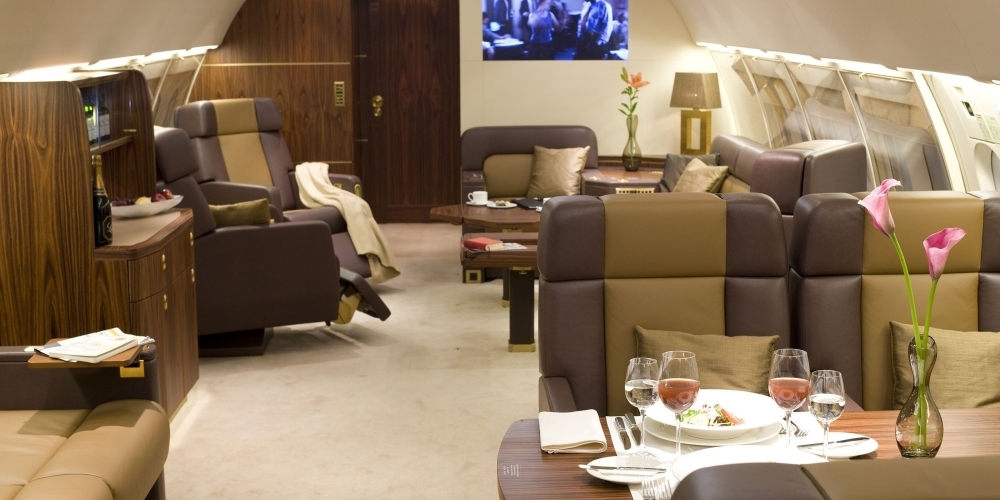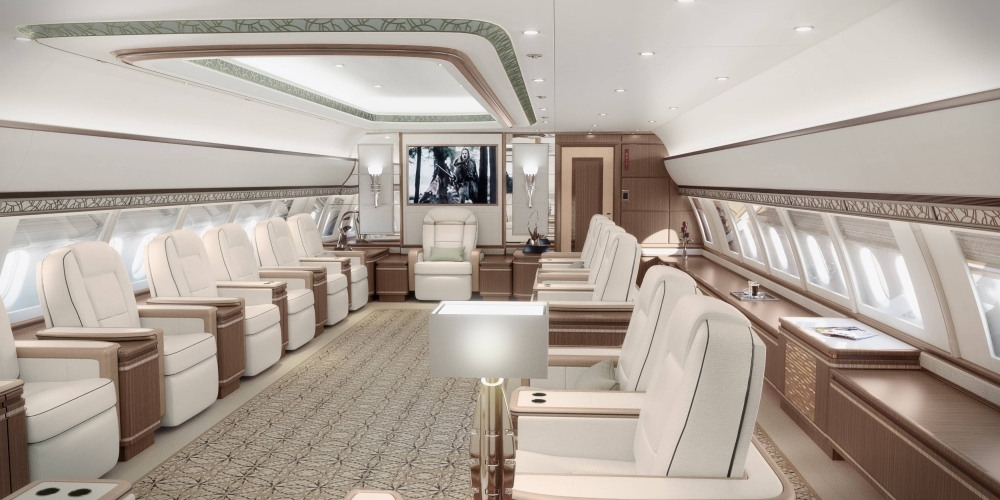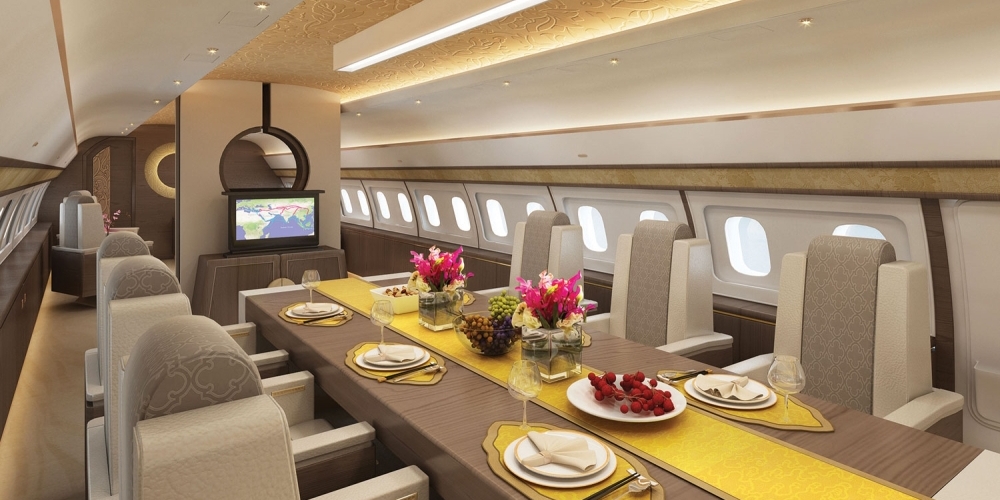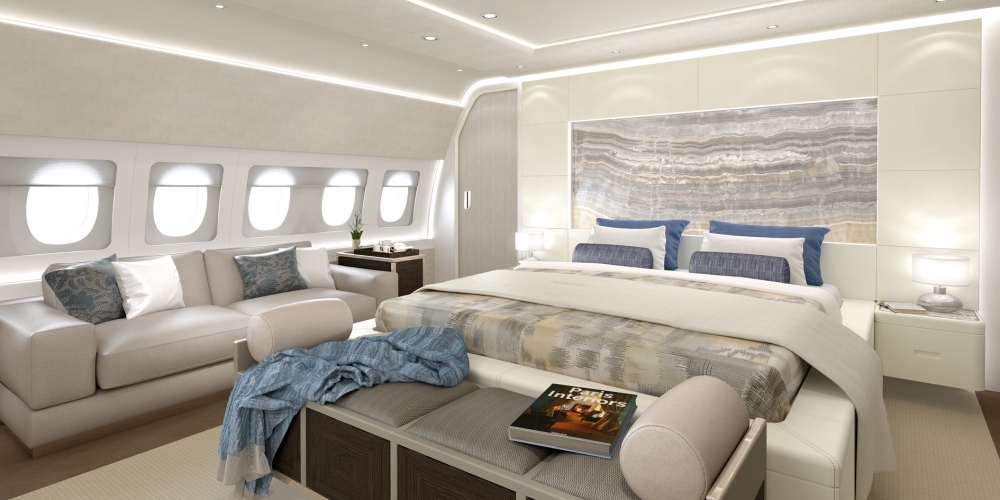 Characteristics of ACJ-340
Aircraft type Бизнес лайнер
Flight range 17 850 km (11 094 miles)
Number of seats 25-50
Manufacturer Airbus
Cruising air speed 885 km/h (550 miles/h)
Luggage compartment volume 153.90 m3 (504.95 ft3)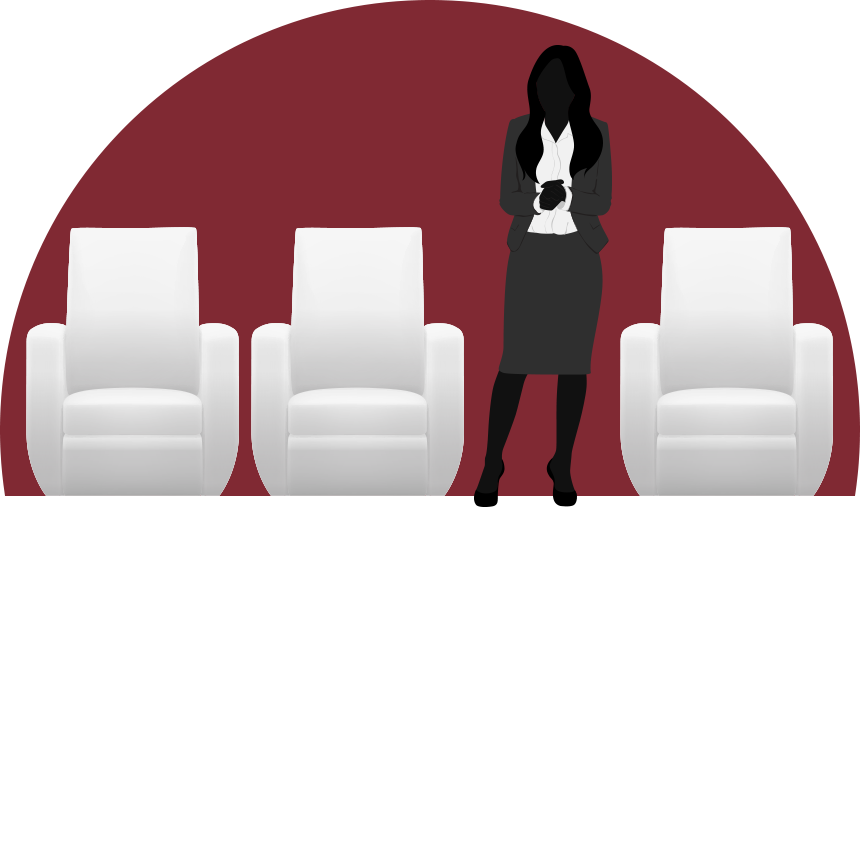 Cabin height 2.40 m (7.87 ft)
Cabin width 5.28m (17.32ft)
Specifications
Flight maximum altitude 12 500 m
Maximum take-off weight 380 000 kg
Cabin length 54.04 m (177.31 ft)
Cabin width 5.28 m (17.32 ft)
Cabin volume 275.00 m3/902.28 ft3
Aircraft length 67.50 m (221.47 ft)
Aircraft height 17.00 m (55.78 ft)
Wing span 63.45 m (208.18 ft)
Engine manufacturer< Rolls-Royce
Flight range ACJ-340
Move the marker
and place it onto any town to see the destinations reachable by the chosen jet..