Embraer Legacy 650
Бизнес-джет Legacy 650 стал усовершенствованным аналогом предыдущей модели в линейке (Legacy 600), он выпускается бразильской компанией Embraer. Джет получил улучшенную шумоизоляцию салона, новую отделку и большую дальность полета – до 7,2 тысяч километров. Добиться увеличенной дальности получилось за счет установки крыльев новой конфигурации, мощных двигателей марки двигателей Rolls-Royce и дополнительного топливного бака. При этом безопасность лайнера также осталась на высоте. На борту можно разместить до 14 пассажиров (оптимально 8–10). Для них доступна полноценная кухня, сенсорное управление салоном, приложения для синхронизации со смартфоном. Большое багажное отделение подходит для транспортировки крупногабаритных грузов и открыто во время полета. Лайнер сертифицирован для взлета/посадки в высокогорных условиях.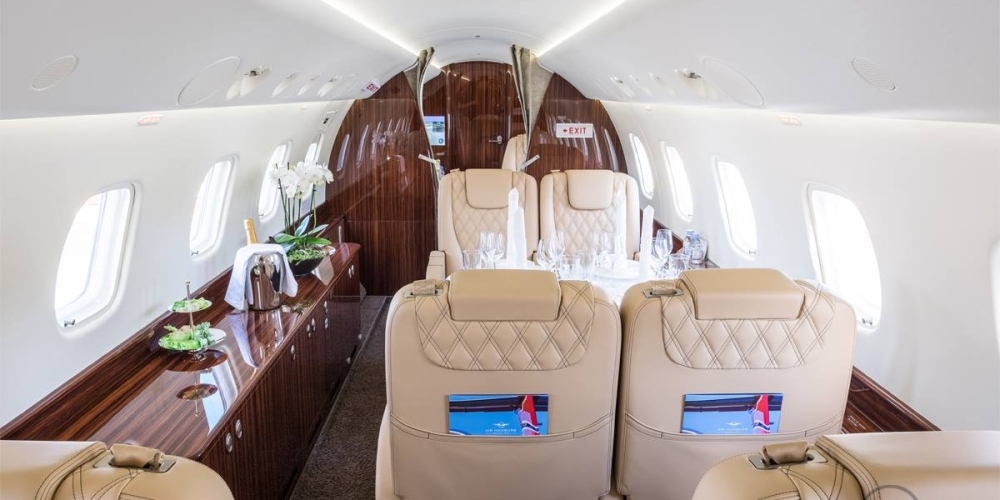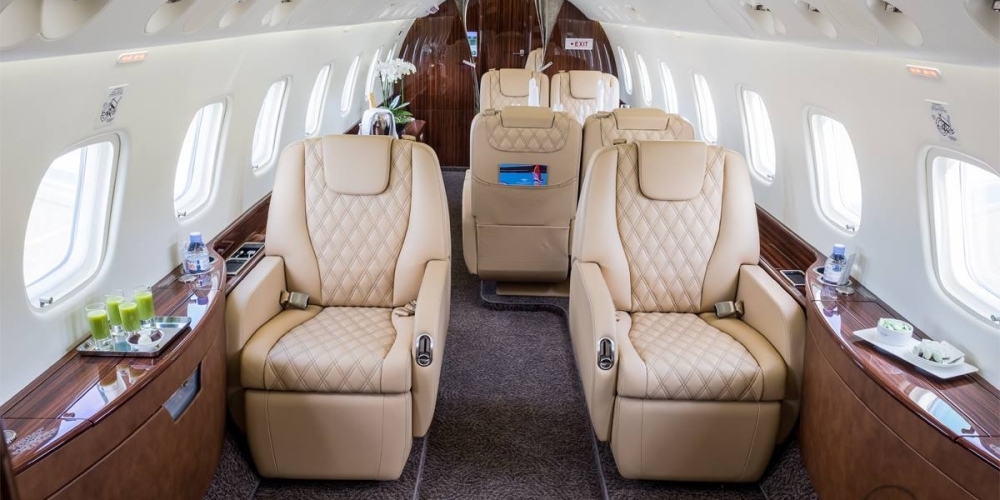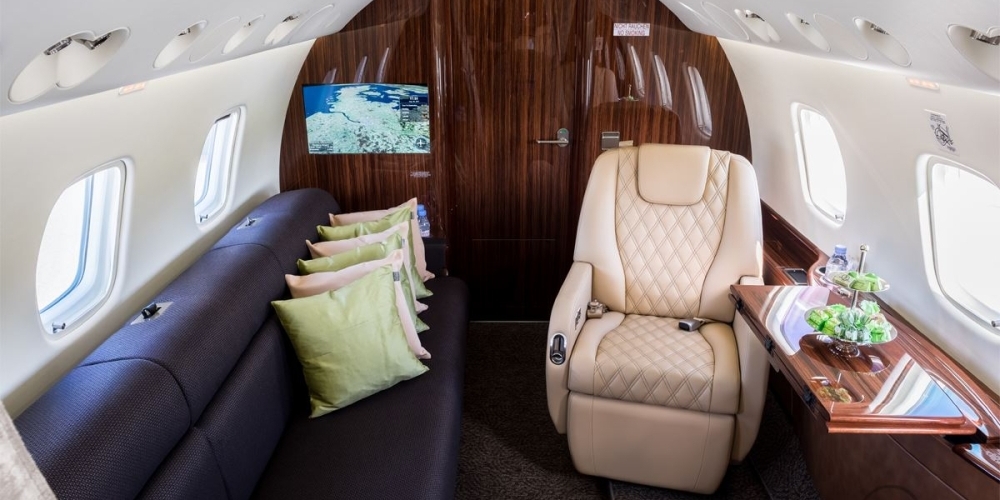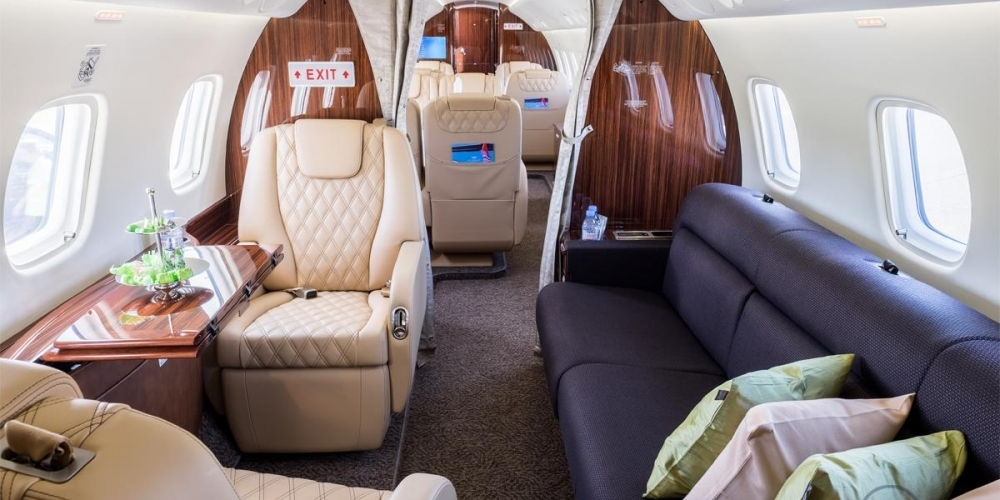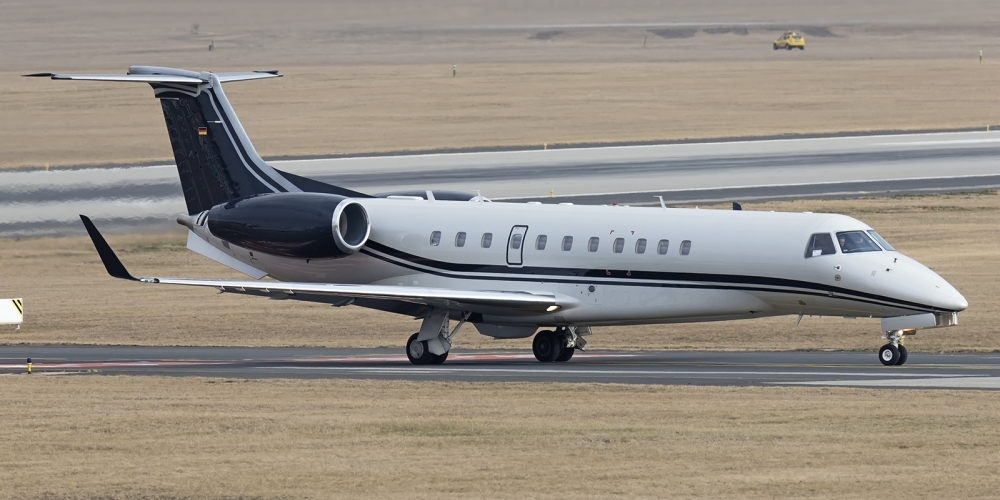 Characteristics of Embraer Legacy 650
Aircraft type Heavy jet
Flight range 6 210 km (3 860 miles)
Number of seats 10-13
Manufacturer Embraer
Cruising air speed 828 km/h (515 miles/h)
Luggage compartment volume 8.10 m3 (26.58 ft3)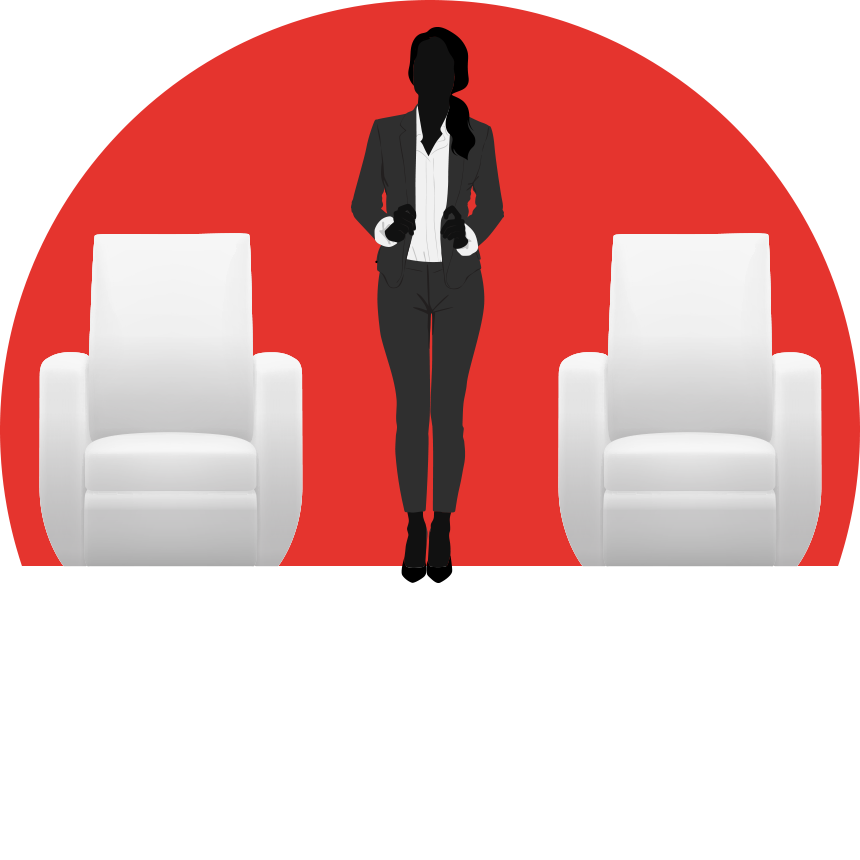 Cabin height 1.82 m (5.97 ft)
Cabin width 2.10m (6.89ft)
Specifications
Flight maximum altitude 12 500 m
Maximum take-off weight 24 300 kg
Cabin length 12.93 m (42.42 ft)
Cabin width 2.10 m (6.89 ft)
Cabin volume 46.70 m3/153.22 ft3
Aircraft length 26.33 m (86.39 ft)
Aircraft height 6.64 m (21.79 ft)
Wing span 21.17 m (69.46 ft)
Engine manufacturer< Rolls-Royce
Flight range Embraer Legacy 650
Move the marker
and place it onto any town to see the destinations reachable by the chosen jet..
От загруженности самолета зависит расстояние, которое он сможет преодолеть без дозаправки. Для получения более точной информации о дальности полета, укажите предполагаемое количество пассажиров.