Gulfstream V
Gulfstream V – дальнемагистральный бизнес-самолет, разработанный компанией Gulfstream Aerospace (США) для развития предыдущей модели линейки. Данный лайнер позиционируется брендом как наиболее экономически эффективный. Он подходит для трансконтинентальных перелетов на 11,9 тыс. километров без промежуточных заправок и посадок. От Gulfstream IV этот бизнес-джет отличается удлиненным фюзеляжем и, соответственно, увеличенным салоном, в котором теперь можно разместить до 19-ти человек. Длительность полета удалось продлить за счет повышения объема крыльевых баков и площади хвостового оперения. Приборное оснащение имеет в своей основе систему Honeywell SPZ-8500 с высокой автоматизацией и точностью, предусмотрена спутниковая связь. Комфорт полета обеспечивается системами кондиционирования, оптимальным давлением, эргономичной компоновкой салона и пониженным уровнем шума в нем.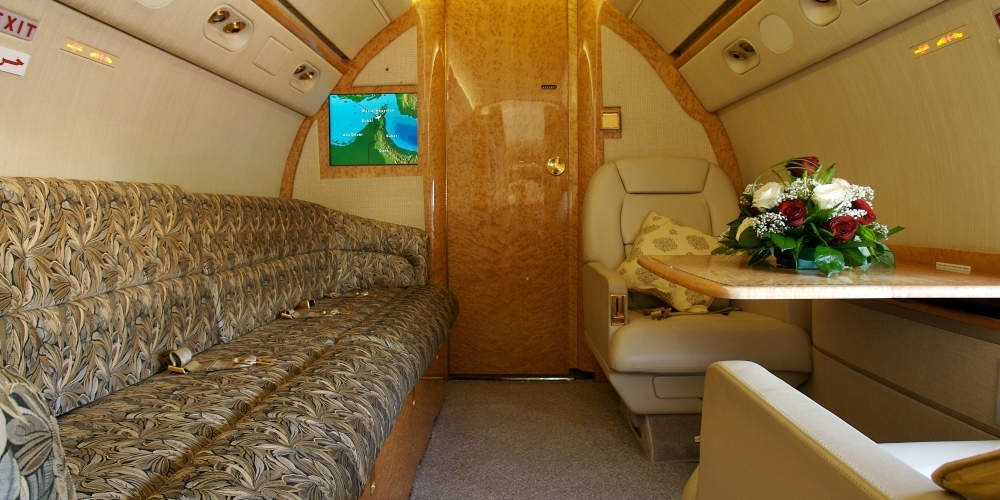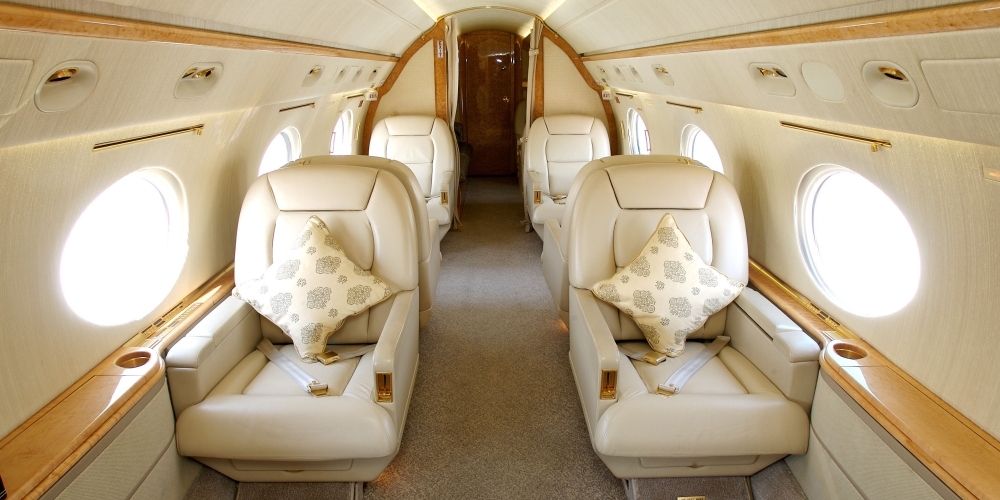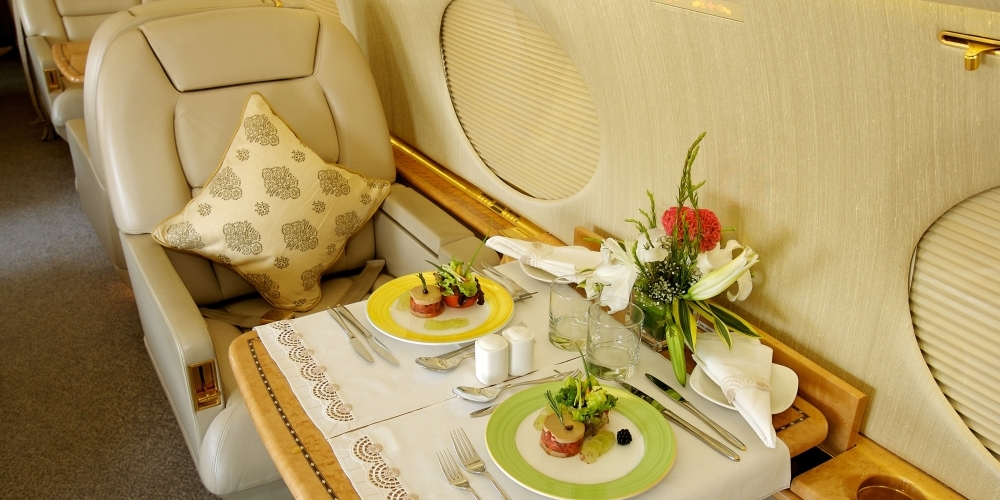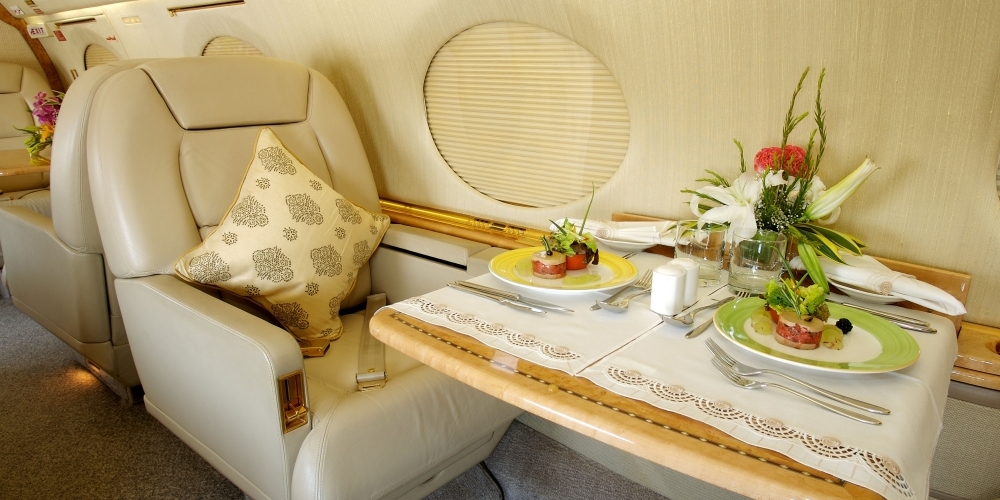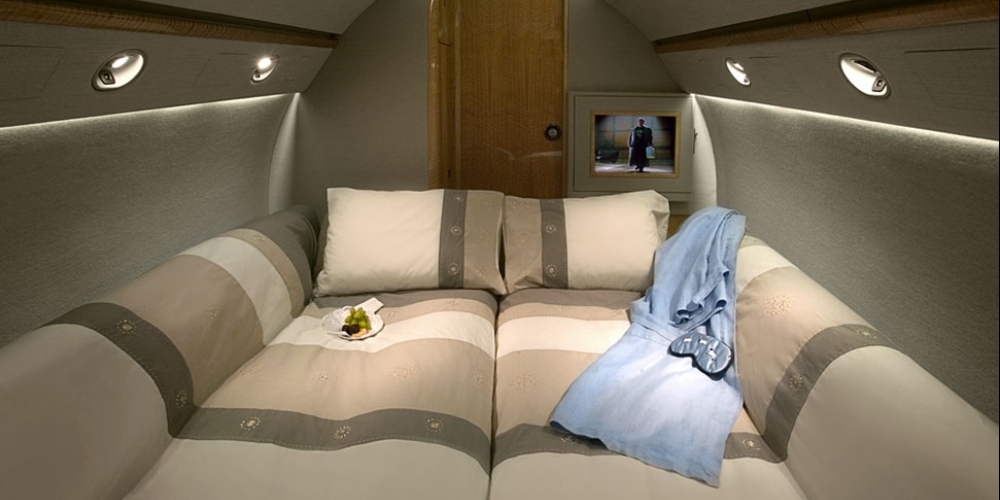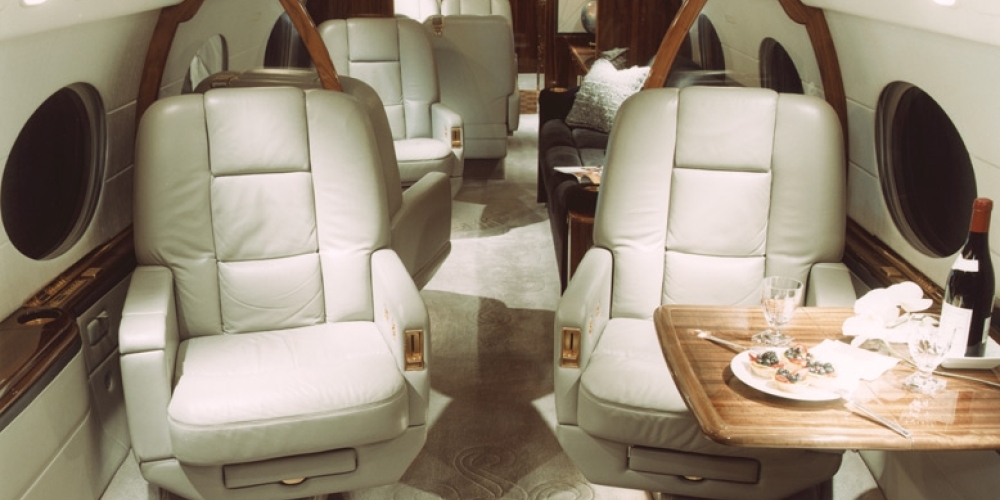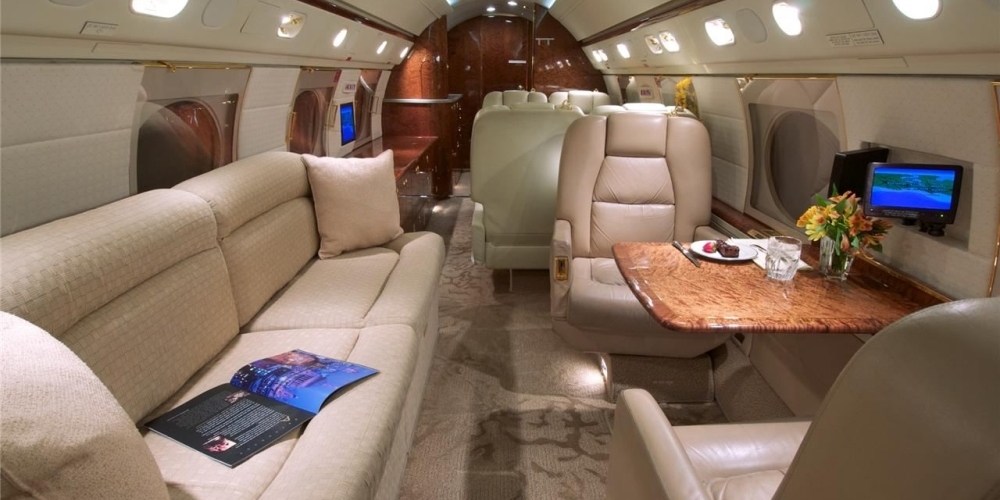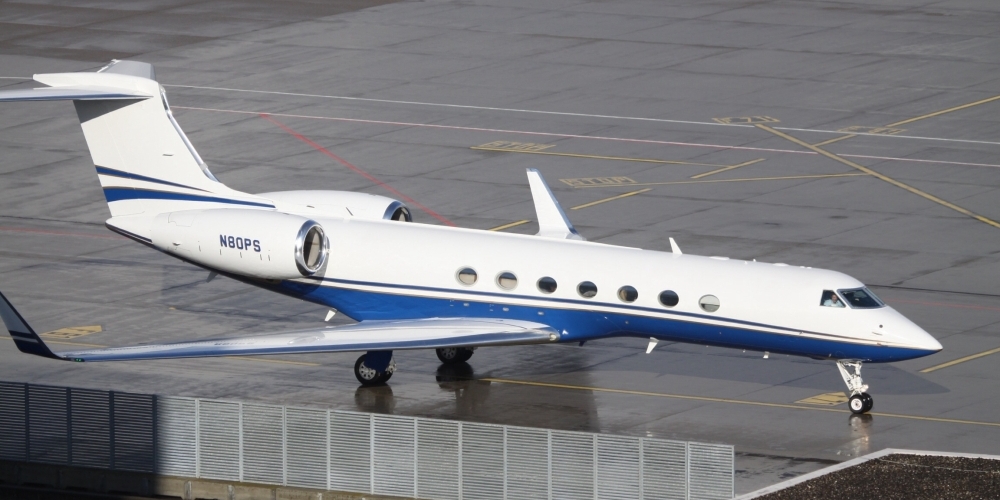 Characteristics of Gulfstream V
Aircraft type Long-range jet
Flight range 11 280 km (7 011 miles)
Number of seats 8-12
Manufacturer Gulfstream Aerospace
Cruising air speed 940 km/h (584 miles/h)
Luggage compartment volume 6.40 m3 (21.00 ft3)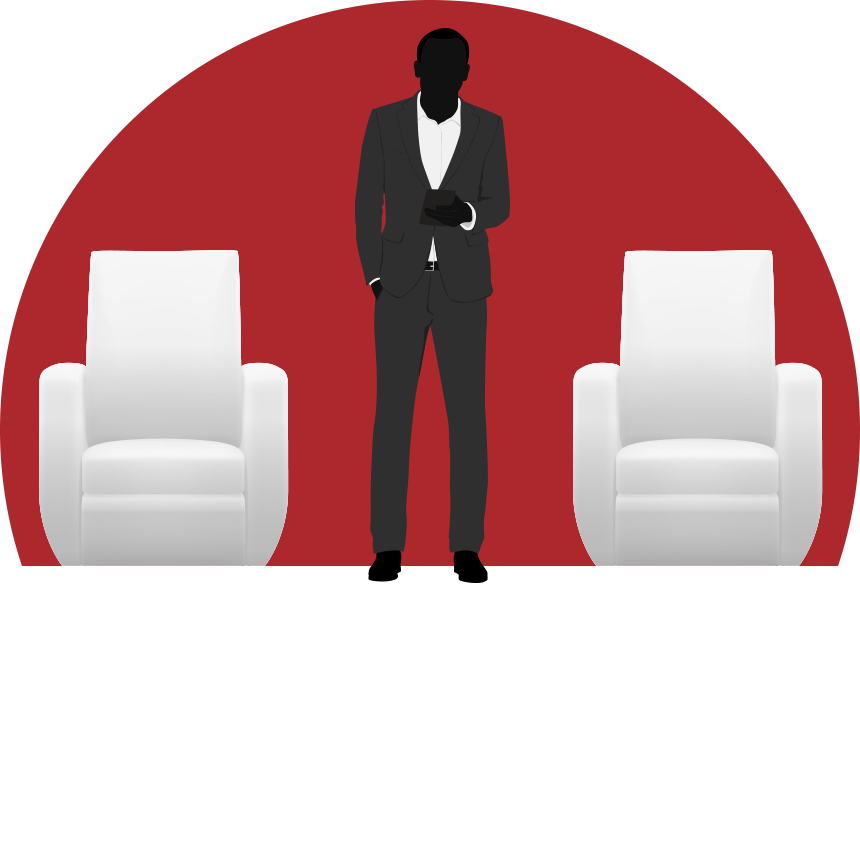 Cabin height 1.88 m (6.17 ft)
Cabin width 2.24m (7.35ft)
Specifications
Flight maximum altitude 15 550 m
Maximum take-off weight 41 045 kg
Cabin length 13.39 m (43.93 ft)
Cabin width 2.24 m (7.35 ft)
Cabin volume 50.00 m3/164.05 ft3
Aircraft length 29.40 m (96.46 ft)
Aircraft height 7.87 m (25.82 ft)
Wing span 28.50 m (93.51 ft)
Engine manufacturer< Rolls-Royce
Flight range Gulfstream V
Move the marker
and place it onto any town to see the destinations reachable by the chosen jet..
От загруженности самолета зависит расстояние, которое он сможет преодолеть без дозаправки. Для получения более точной информации о дальности полета, укажите предполагаемое количество пассажиров.