787-9 VIP
Boeing 787-9 VIP представляет собой премиум-конфигурацию популярного бизнес-джета. Эта линейка получила название, говорящее само за себя, – Dream Jet, что подчеркивает высококлассность самолета и соответствие его самым жестким стандартам. Джет 787-9 VIP оборудован двигателями Rolls-Royce. В обустройстве лайнера объединены новейшие технологии, роскошь и комфортабельность. Дальность полета составляет немногим более 17,8 тысяч километров. Этого вполне достаточно для трансатлантических перелетов без посадки. Все условия, обеспечивающие комфорт столь продолжительного полета, также имеются. К услугам гостей – просторный салон с лофт-зоной общего пользования, отдельными каютами, зонами развлечений, для размещения персонала и багажа, современная система кондиционирования и поддержания оптимального давления. Рассчитан на размещение 50–100 пассажиров.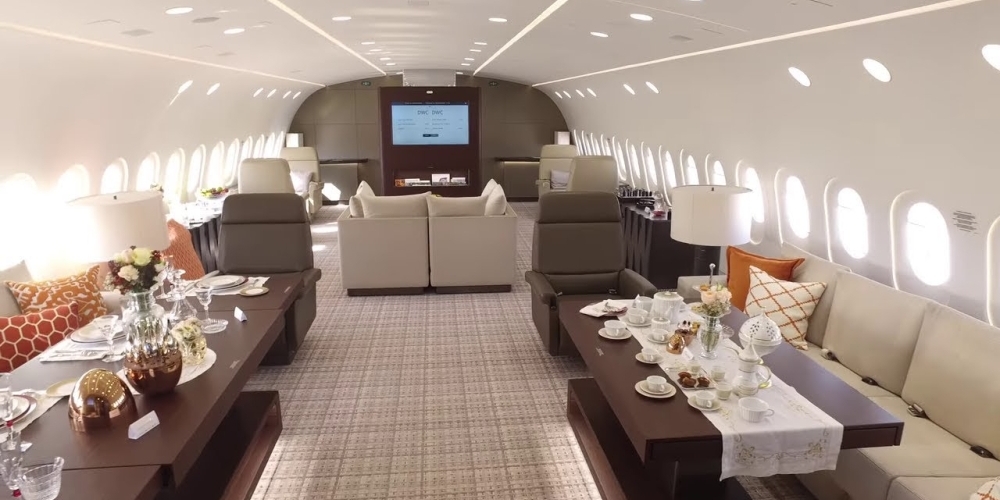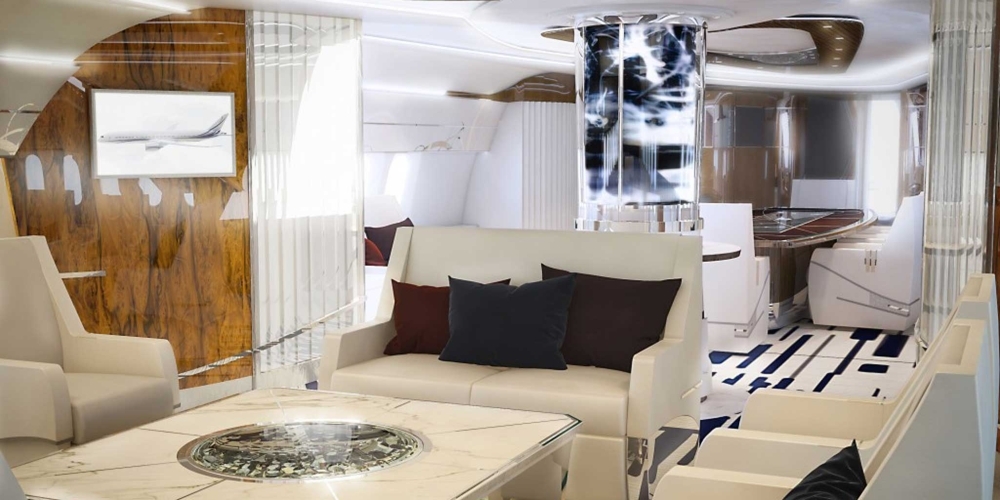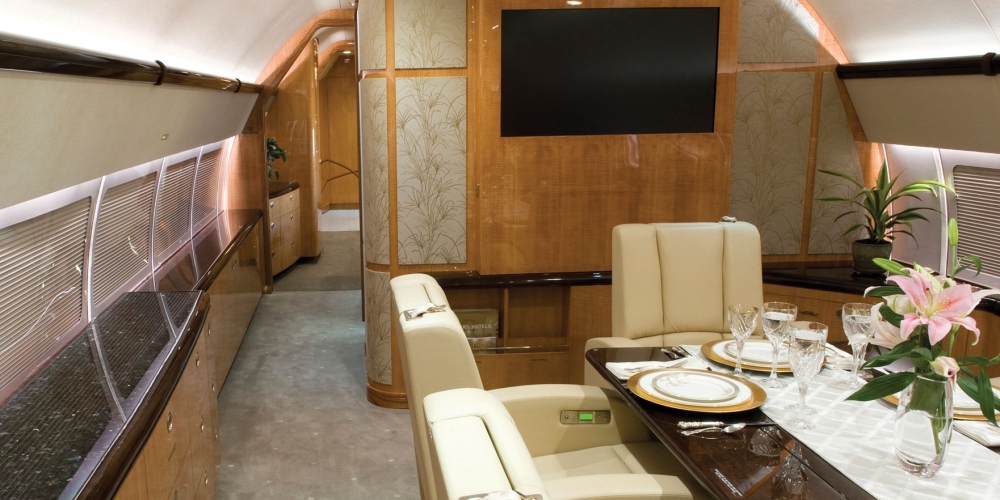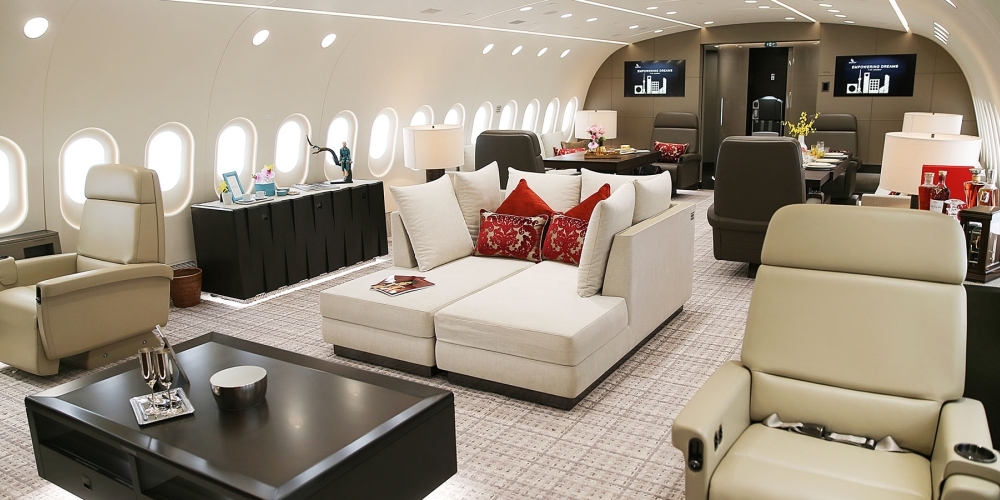 Characteristics of 787-9 VIP
Aircraft type Бизнес лайнер
Flight range 17 872 km (11 108 miles)
Number of seats 50-100
Manufacturer Boeing
Cruising air speed 850 km/h (528 miles/h)
Luggage compartment volume 174.40 m3 (572.21 ft3)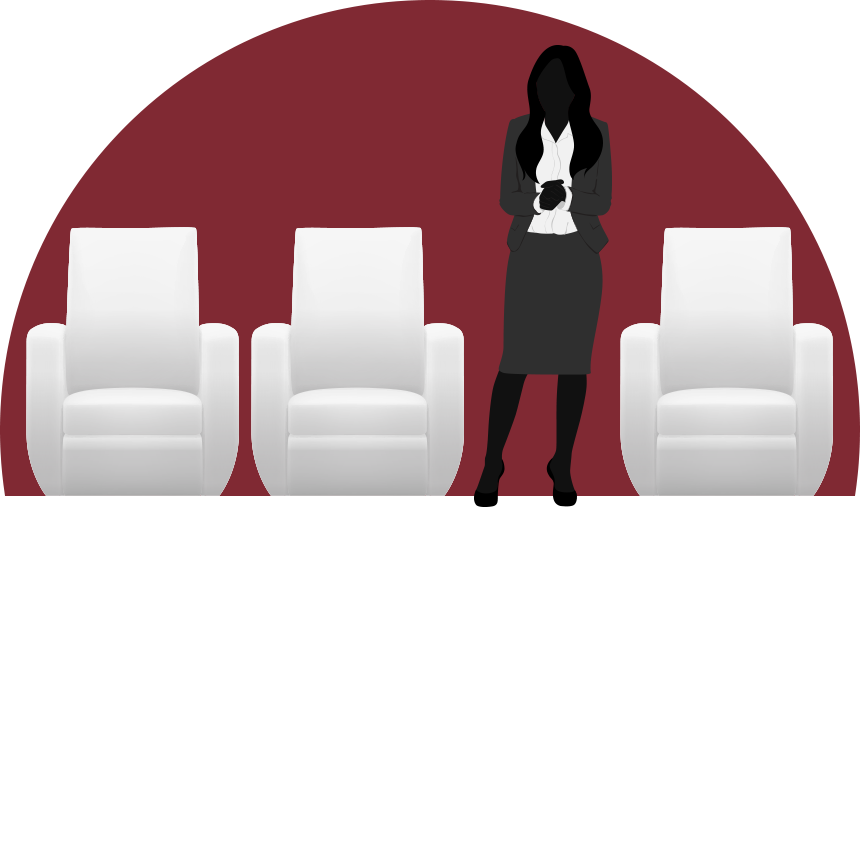 Cabin height 2.30 m (7.55 ft)
Cabin width 5.74m (18.83ft)
Specifications
Flight maximum altitude 13 106 m
Maximum take-off weight 244 940 kg
Cabin length 48.40 m (158.80 ft)
Cabin width 5.74 m (18.83 ft)
Cabin volume 256.60 m3/841.90 ft3
Aircraft length 63.00 m (206.70 ft)
Aircraft height 17.00 m (55.78 ft)
Wing span 63.00 m (206.70 ft)
Engine manufacturer< Rolls-Royce
Flight range 787-9 VIP
Move the marker
and place it onto any town to see the destinations reachable by the chosen jet..